Firefly is a tailor made fire starter for your Swiss Army Knife https://www.kickstarter.com/projects/740457940/firefly-the-ultimate-swiss-army-knife-accessory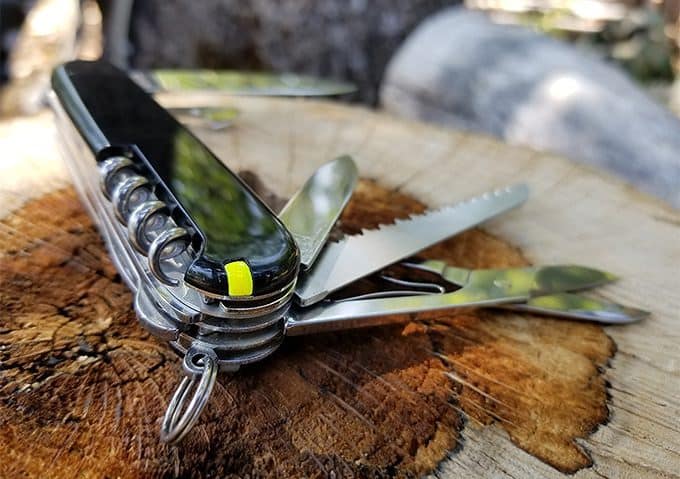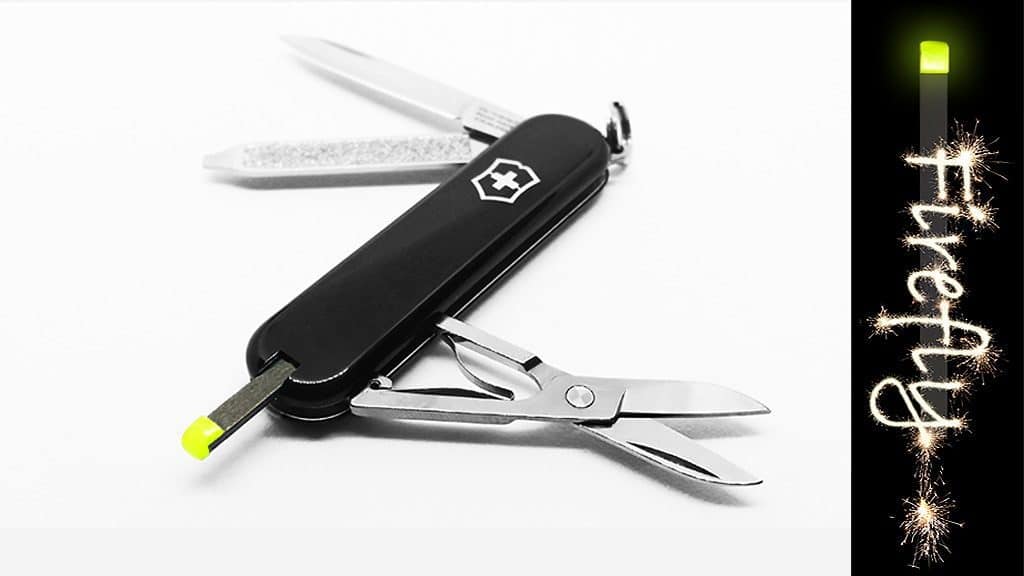 What is the Firefly?
The Firefly is a custom sparking-steel fire starting tool designed to work seamlessly with a large variety of Swiss Army knives.
The Firefly is tailor made to replace the toothpick in a Swiss Army knife or tool, it is plug-and-play, and no knife modifications are required.