This week I am having four-level spinal fusion on my lumbar spine (irrevocably damaged by tough hard heavy work from when I was only a child). However, the surgeons have found one disc which is sound so I can have this done, be free of pain and just be a little stiffer getting out of my sleeping bag in the mornings – indeed I might even move to a quilt as the docs are limiting me to 5kg for the next couple of months. That will certainly make me the ultralight hiker! I will find an X-ray of my spine to illustrate this post, but I am in hospital suffering all manner of indignities and cruelties just now so posts are a bit light. Sorry.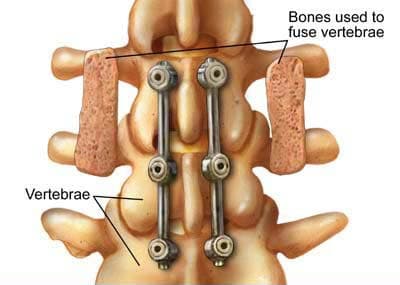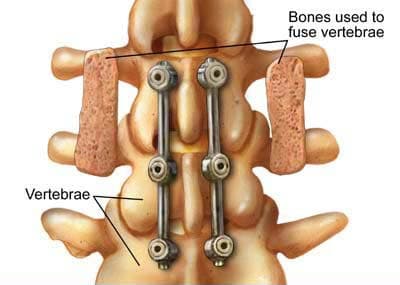 I have two of the best spinal surgeons in Australia working on me: Dr Caroline Tan and Dr David Edis. I had the discs removed on Tuesday and replaced with plastic inserts through my side in a procedure known as OLIF. This is apparently the best way to do it. Then on Friday the surgeons will go in though my back to insert the rods and screws which will hold the vertebrae until they fuse. They paint a highly sophisticated artificial chemical construct on the area to create this bone growth and fusion (which will take up to about 3 months).
I would not hesitate to recommend Dr Tan to anyone who has neurological or spinal problems. She is the finest, kindest doctor I have ever met.
By the time the moose are calling in Fiordland (28th February) the back should be healed enough to carry 8-10 kg so I can hopefully go there with Della and try to get a photograph of that elusive moose.I will keep you posted…
PS (15 Dec): After the op I had a fortnight of absolute nightmare. I will never go anywhere near the Valley Private Mulgrave again. They literally made every effort to kill me and to torture me they could – all this accompanied by deliberate sleep deprivation. Day after day with no (or too little) pain medication. It  was awful. I will be making official complaints about my treatment. Finally (we) discharged myself, went home and put myself in the hands of my own reliable GP Fred Edwards here in Churchill whom I have known for thirty years. Finally home, with family to care for me, without (much) pain and learning to walk again.
I still hope to meet the moose deadline though. (Very) slowly cranking up the steps per day. A long while yet to get to my usual 10,000+ per day,but I will make it. Plenty of work to do here on the farm which should substitute for physiotherapy! Wish me luck!
PS: (19th April) I did not meet my February date with Fiordland but I am now up to a couple of days' canoeing on the Latrobe River. I was warned it might take a full year before I was 100%, but I am very impatient to be up and doing.
PS: The trees which Merrin and I have been planting (over Spring) are starting to peek over the tops of the tree guards (1.5 metres tall). We will have a sheep forest before many years have passed: https://www.theultralighthiker.com/2018/10/13/electric-drill-earth-auger/
See Also:
https://www.theultralighthiker.com/2018/03/05/the-lure-of-the-moose/