As a deer hunter I have failed to follow my own advice on this one more than once to my regret as you can read in my account of my recent Dusky walk below. Trust your nose, Somewhere upwind possibly just in sight is something important you need to pay attention to. More about New Zealand moose hunting here: The Lure of the Moose
For example, you may wonder how ancient mariners unerringly managed to find remote islands when a failure to do so might have meant all would perish. At sea there is little scent. The great variety of scents comes instead from land animals and flowering plants whose varied odours drift on the wind detectable many kilometres downwind.
Our mariners, knowing from their pennants the direction of the wind, and using their nose could tack back and forth heading infallibly for the source of the endless wonder that assailed their noses.
Of course at sea there are other clues to indicate the direction of the land. The wind and tides drive floating objects outwards in a pre-determined direction which you can follow back. Leaves, grass, flowers, spiders etc are a giveaway.
The story of Noah and his dove is a charming metaphor (and of course it is unlikely a dove would bring back a twig unless it was nesting – but pigeons and doves do, so who knows?), but clearly the presence of a floating twig (or one in a bird's maw) certainly does indicate the proximity of land.
Again, clouds build up against islands. The Maori did not call NZ 'The Land of the Long White Cloud' for no reason. Islands also disturb the movement of waves and currents. This disturbance can be detected by the observant mariner.
Similarly, in the desert there are few scents – again because of the scarcity of life. Where there is life in profusion is near water sources in such arid wildernesses. The scents from all the life around such oases wafts on the wind and can be detected 10, 20 kilometres away. It is how desert dwellers found them in the first place.
If you are out hunting and you smell an unusual odour (eg your quarry) don't ignore it. Investigate. And get to know the peculiar scents of the animals you hunt. Knowing the musky stench of a stag in rut is a valuable piece of information.
Your nose can lead you to many other food sources. The scent of honey is unmistakable. A wild bees' hive is a treasure if you know how to safely rob it. If you do not the scent of the honey (or nectar) in bottle brushes can lead you to a sweet treat particularly in the morning.
Ripe fruit, such as lily-pilies waft out a delectable fragrance that should earn you a feast in some cool valley.
On our afternoon walks around Yinnar and Jeeralang, I am forever saying to Della, 'Smell that fox, wallaby, deer, pig', etc. It has taken her a while to learn to pay attention to her nose. She grew up in the city, and hasn't been a hunter all her life like me, but she is now noticing those most pungent odours at least. Pig and fox scent are very strong.
We have seen four sambar deer on our afternoon walks just in the last week. The pig sign is becoming very prevalent. Another season of breeding and I fear they will be invading the local backyards and stealing babies from their prams!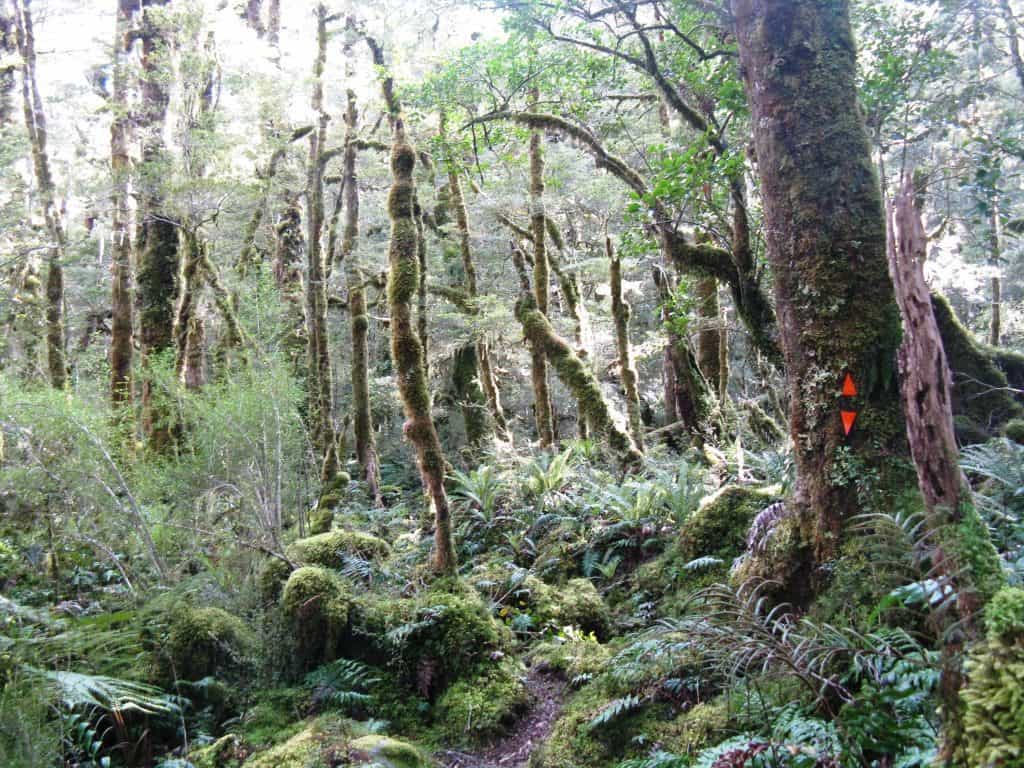 Note: From Dawn to Dusky: I have a confession (of stupidity) to make. Somewhere during this section between the two upper walk wires on the Hauroko Burn Fiordland NZ (You can imagine it is in the photo above) I encountered quite  a strong 'animal' smell not unlike a goat.
I thought to myself at the time, 'Well, it's not a deer'. Then I thought, 'Could it be a plant'. You know how Dogwood in Australasia is so named because it smells somewhat like wet dog.
Again I thought to myself  'I wonder whether the Leather Wood which you encounter just before the tops in NZ (and which is redolent with the musty odour of countless deer) is so called because it smells of leather?'
There is another sweet cloying honey-like smell you sometimes encounter in these Fiordland forests I have never been able to identify, nor has anyone else I have spoken to been able to pick it for me. (it is not the flower of the ubiquitous tiny epiphytic orchid).
I scanned the forest about. Saw nothing. Thought to myself, 'I do not want to arrive at Lake Roe in the dark' (The hut is hard enough to find), and carried on.
Since then, I have bothered to check what a moose smells like. You guessed it. Just like what I was smelling on the Hauroko that day. There was a moose not 200 metres upwind from me, and I walked on.
Despite having a tarp and hammock and weeks of food, so that I could have spent days hunting it! And I would have doubtless 'put it up' withing ten minutes! It was clearly lying in a pool in the river out of sight behind the bank.
Despite the fact that one of the important reasons I go there is to see a moose. Despite the fact that I had photographed fresh moose barking just back there a little (See: http://www.theultralighthiker.com/from-dawn-to-dusky/).
Despite the fact there is a $100,000 reward for a photo of a NZ moose, I walked on! :
Lesson: Trust your nose!
First Published 10 June 2017
See Also:
http://www.theultralighthiker.com/fiordland-moose/
http://www.theultralighthiker.com/moose-hunting/
http://www.theultralighthiker.com/eddie-herrick-moose-hunting-at-dusky-sound/
http://www.theultralighthiker.com/fiordland-moose-2/
http://www.theultralighthiker.com/hunting-in-fiordland/
http://www.theultralighthiker.com/from-dawn-to-dusky/
See Also:
http://www.theultralighthiker.com/how-to-light-a-fire-in-the-wet/
http://www.theultralighthiker.com/rope-dont-leave-home-without-it/
http://www.theultralighthiker.com/finding-your-way/
http://www.theultralighthiker.com/the-lie-of-the-land/
http://www.theultralighthiker.com/the-importance-of-a-roof/
http://www.theultralighthiker.com/carry-a-knife/
http://www.theultralighthiker.com/if-you-could-only-carry-two-things-in-the-bush-what-would-they-be/
http://www.theultralighthiker.com/ultralight-poncho-tent/
http://www.theultralighthiker.com/the-pocket-poncho-tent/
http://www.theultralighthiker.com/naismiths-rule/
http://www.theultralighthiker.com/weather-lore/
http://www.theultralighthiker.com/walking-the-line/
http://www.theultralighthiker.com/follow-your-nose/
http://www.theultralighthiker.com/how-long-till-sundown/
http://www.theultralighthiker.com/man-is-the-measure-of-all-things-pythagoras-some-handy-estimation-tricks/
http://www.theultralighthiker.com/how-to-avoid-being-wet-cold-while-camping/
http://www.theultralighthiker.com/fire-on-the-snow/
http://www.theultralighthiker.com/river-crossings/
http://www.theultralighthiker.com/an-open-shelter/
http://www.theultralighthiker.com/raincoat-shelter/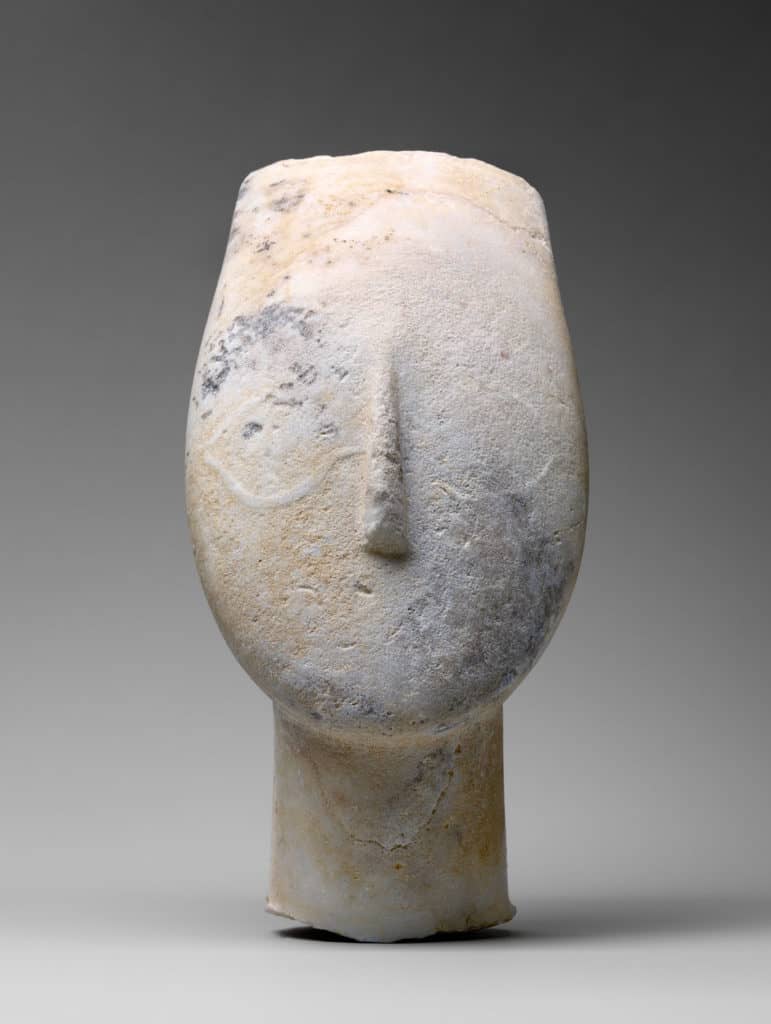 Cycladean Idol of a Woman: Early Cycladic II: Date: 2700–2500 B.C: http://www.metmuseum.org/toah/works-of-art/64.246/
See Also:
http://www.theultralighthiker.com/how-to-light-a-fire-in-the-wet/
http://www.theultralighthiker.com/rope-dont-leave-home-without-it/
http://www.theultralighthiker.com/finding-your-way/
http://www.theultralighthiker.com/the-lie-of-the-land/
http://www.theultralighthiker.com/the-importance-of-a-roof/
http://www.theultralighthiker.com/carry-a-knife/
http://www.theultralighthiker.com/if-you-could-only-carry-two-things-in-the-bush-what-would-they-be/
http://www.theultralighthiker.com/ultralight-poncho-tent/
http://www.theultralighthiker.com/the-pocket-poncho-tent/
http://www.theultralighthiker.com/naismiths-rule/
http://www.theultralighthiker.com/weather-lore/
http://www.theultralighthiker.com/walking-the-line/
http://www.theultralighthiker.com/follow-your-nose/
http://www.theultralighthiker.com/how-long-till-sundown/
http://www.theultralighthiker.com/man-is-the-measure-of-all-things-pythagoras-some-handy-estimation-tricks/
http://www.theultralighthiker.com/how-to-avoid-being-wet-cold-while-camping/
http://www.theultralighthiker.com/fire-on-the-snow/
http://www.theultralighthiker.com/river-crossings/
http://www.theultralighthiker.com/an-open-shelter/