Does your pillow creep away from you during the night – or do you sometimes lose it altogether in the dark? I know I do. Here is a method of preventing that for a weight penalty of 1-2 grams. Well worth it. i think it is self-explanatory. I have just tied a piece of 1 mm dyneema to the tabs on either side of their excellent Exped pillow (which I strongly recommend), and included a micro cord lock to cinch it up and secure it. The same method will work with other inflatable pillow such as Klymit's. They are all made with a heat-sealable material so that a hot iron will create a tab on each side (if there isn't one) to which you can affix a (very small) grommet – available from Spotlight or haberdashery shops generally. You could do the same sort of thing with the Graham Air for an even more ultralight alternative.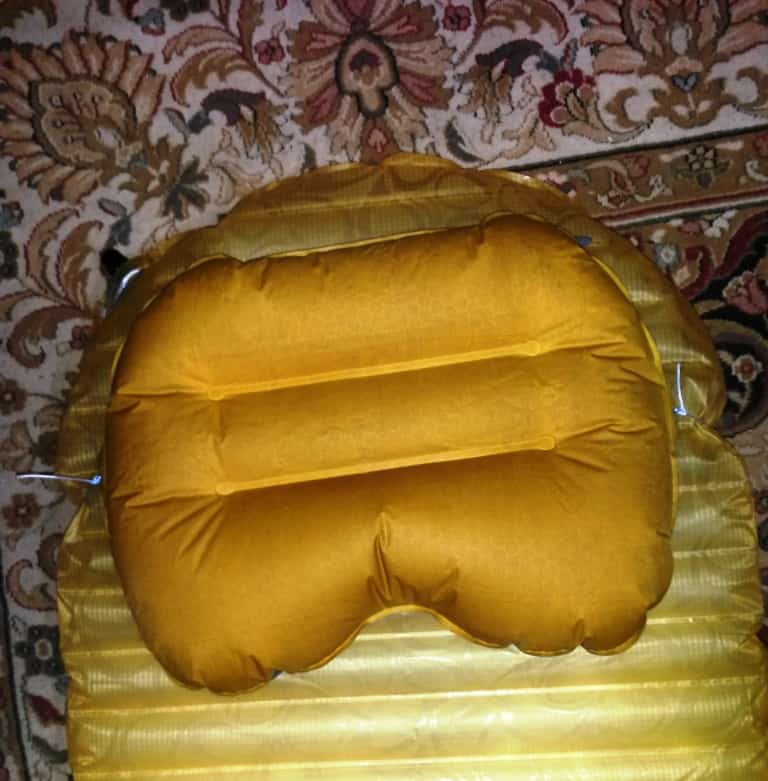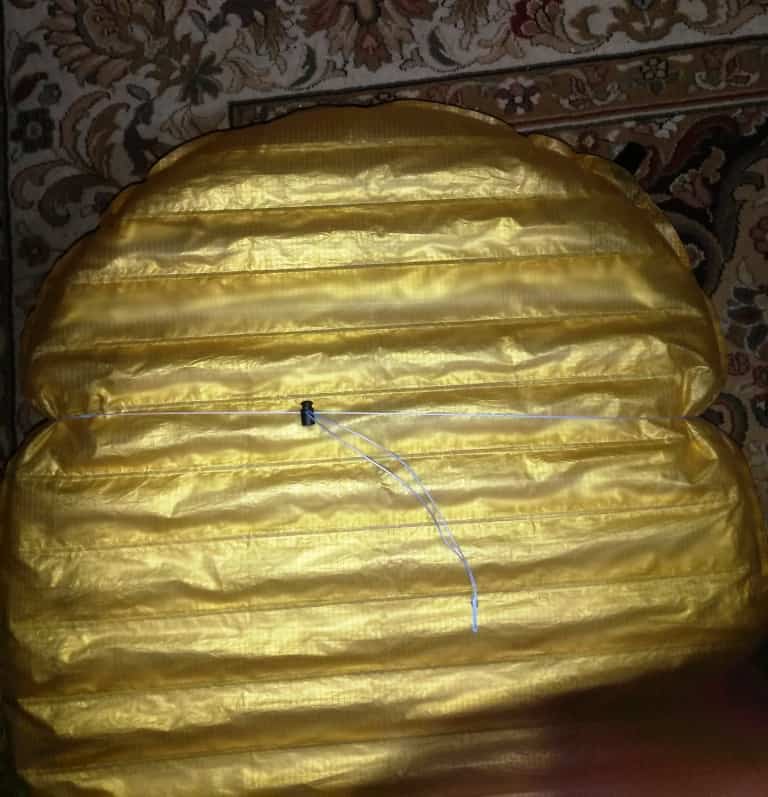 PS: I used the wrong sort of cord lock. The ones above tend to creep. I needed to use a micro clam cleat as shown below. This worked brilliantly and added no weight: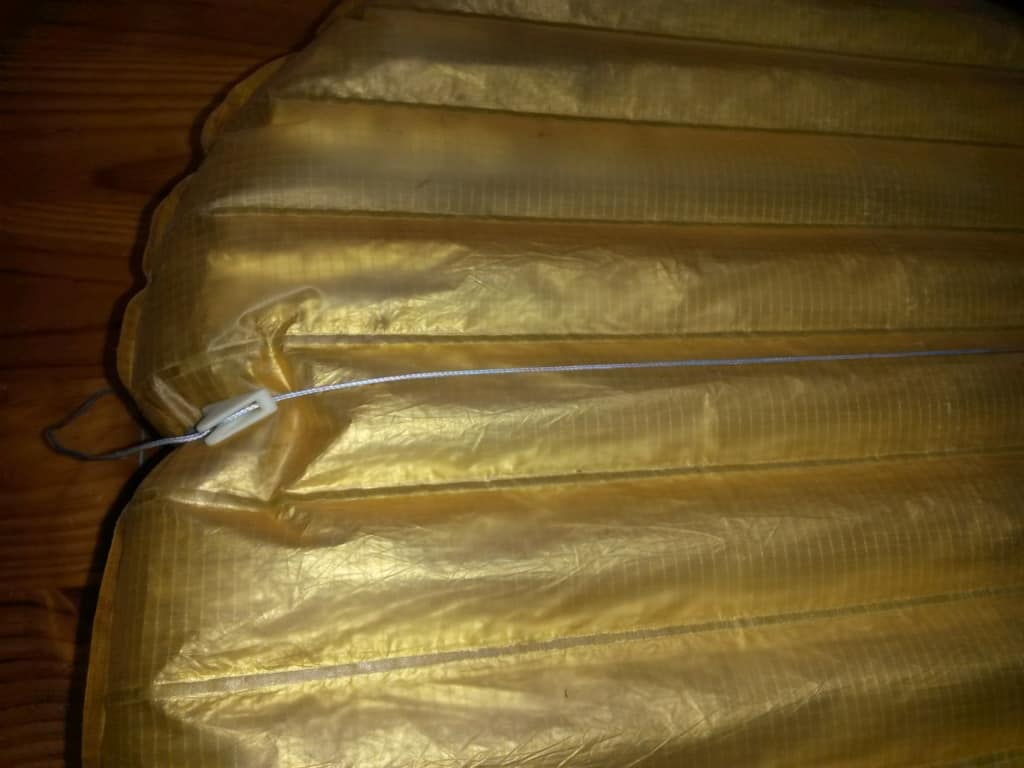 They have many other uses, such as this: https://www.theultralighthiker.com/2016/09/10/linelok-pack-tie-down/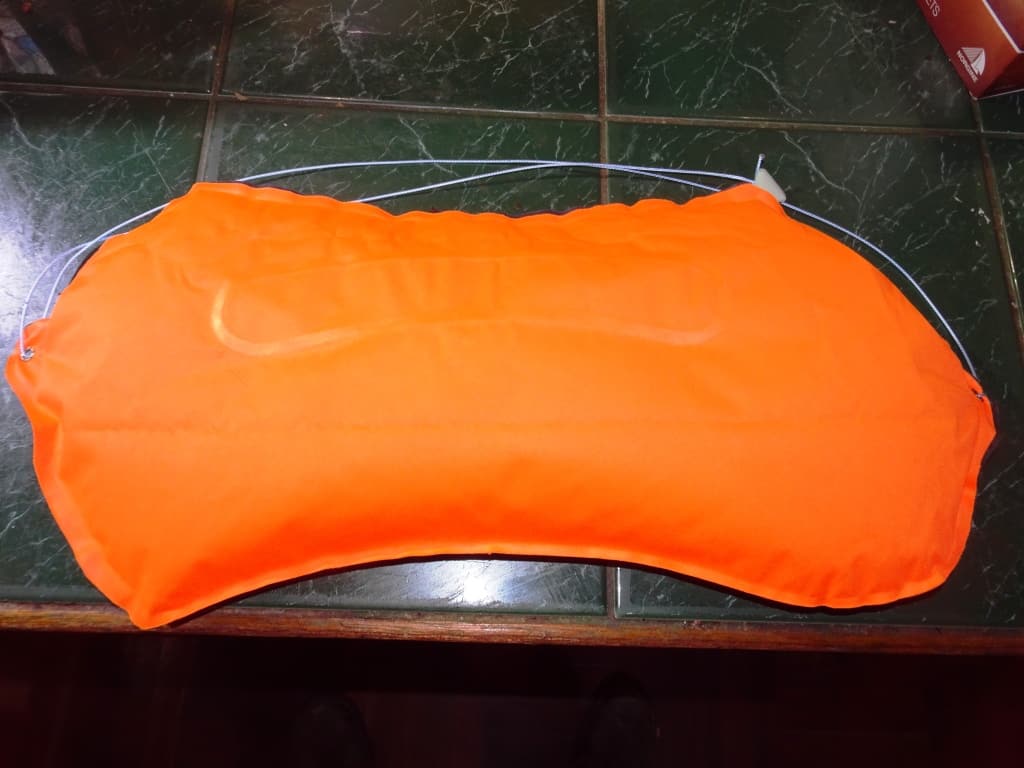 See Also: https://www.theultralighthiker.com/2019/06/12/thermoplastics-101/
PPS: Some people use a spare garment (eg a t-shirt) to do this, placing both the end of their mat and the pillow in it.
PPPS: The above arrangement will work still better with a length of 1/2″ gross grain ribbon and a plastic buckle (which will not come loose like a cord lock)
See Also:
https://www.theultralighthiker.com/2019/05/04/stop-losing-your-pillow/
https://www.theultralighthiker.com/2017/08/25/diy-super-ultralight-pillow/
https://www.theultralighthiker.com/2016/04/14/ul-pillows/
https://www.theultralighthiker.com/2016/08/23/klymit-ultralight-pillow/
https://www.theultralighthiker.com/2016/04/14/ul-pillows/
https://www.theultralighthiker.com/2016/06/10/a-soft-pillow-and-a-warm-bed-under-the-stars/
https://www.theultralighthiker.com/2017/04/04/breathing-trick-that-puts-you-to-sleep-in-seconds/