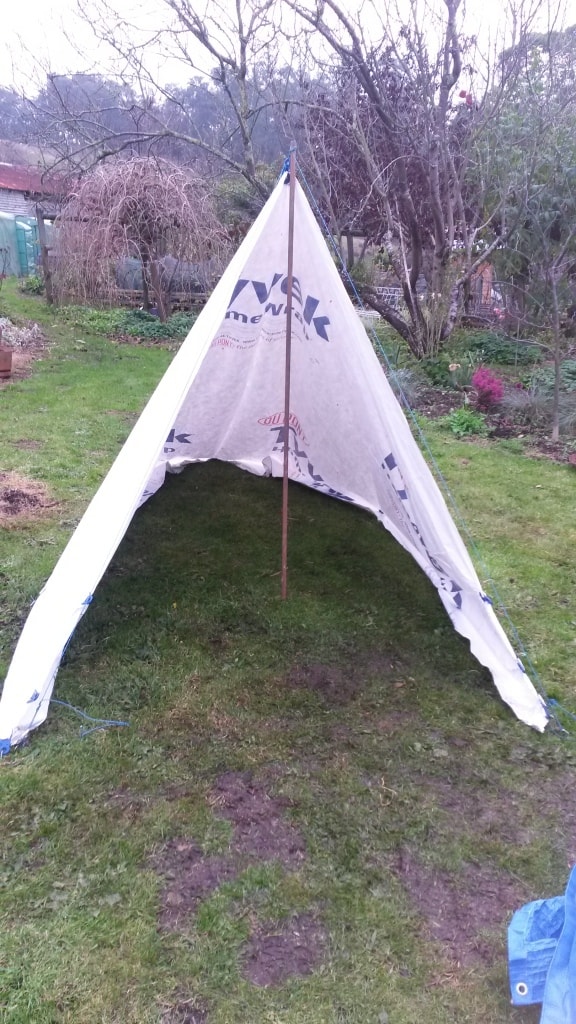 I have completed this design today. I know it will make a wonderfully comfy shelter for 2-3 people. The photos are of the prototype. The tent is 6' (1.8m) high at the front. Some finishing work and bush-testing is needed, but if you are keen to make your own and try it out, here goes: Again, (as with the single: http://www.theultralighthiker.com/tyvek-solo-fire-shelter/) it can be cut from a single piece of Tyvek three metres wide, so no sewing is necessary. You will have to attach a floor (if you want one, or ground sheets if you do not. You should have plenty of scraps of Tyvek left by now! If you are not sewing, I recommend the tarp holders pictured (available from 'Aussie Disposals' (or elsewhere). There are only about three types of tarp holders which actually work (all button type). These are probably the best but not the lightest. The large disc and rubber band ensures the tarp is not damaged.
You will also need a roll of 2" Tyvek Tape probably available from the same folk you bought the Tyvek from. You can use it for making a hem (taping completely around a ¾" hem will make a nice strong one). You can also use it for reinforcing the tie out points (eg both sides where you are going to attach the tarp holders. Or, learn to sew (in this case hems, Tyvek reinforcing patches plus webbing tie-outs). Again, the two guys ropes at the front meet the ground about where the wings/flaps do when they are in fully open mode, so there is nothing to trip over. You might want to include a few of Joe Valesko's stick-on tie outs here and there perhaps to keep a side pulled out, so here is the link again (http://www.zpacks.com/large_image.shtml?accessories/tape/stick_on_loop_clear_l.jpg)
The basic pattern will give you the option of making three slightly different configurations: You can make a shelter with a square windward end, or one which tapers to a point, you can make a shelter which is approx 4' (1.2m) wide at the windward end and 8' (2.4m) at the open end, or a slightly smaller and lighter one which is approx 3' (.9m) wide at the windward en and 7' (2.1) wide at the open end. I found that if I tapered it at the windward end, and again slightly at the sides, I achieved an octagonal shaped tent with just that many tight corners ready to cut the wind. PS: Post will be updated with diagrams and instructions ASAP.
Question: How big and heavy is this version?
Answer: We haven't done a final cut and sewn on the tie-outs yet. People will also have the option of 2-3 versions – or could make a bigger one themselves. The tent as shown is 3′ (.9m) at one end and 7′ (2.1m)at the wider end (good for two) and both are about 71/2′ 92.2m) long. I am thinking probably not more than a kilo though (including floor) for the larger. There will only be about 75-100 grams difference I guess. We could sew a mosquito net (.7oz/yd2) in which just overlaps (maybe held with magnets/velcro) and parts in the middle. Would only add about 60 grams. Stay posted for tomorrow's Tyvek Tipi! More detailed plans will be updated. I will do a final post covering all four Tyvek 'tents' soon when all will be specified completely.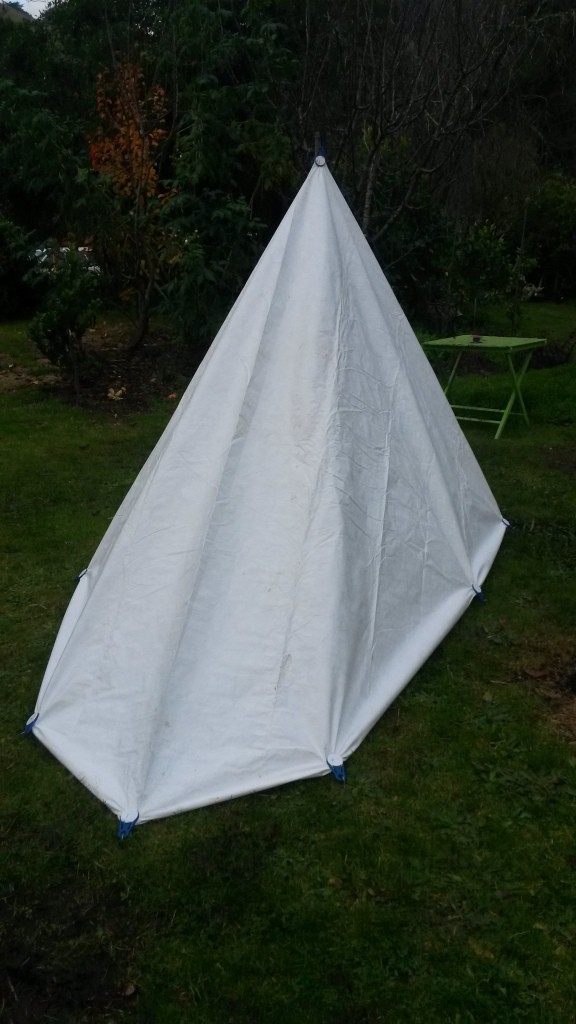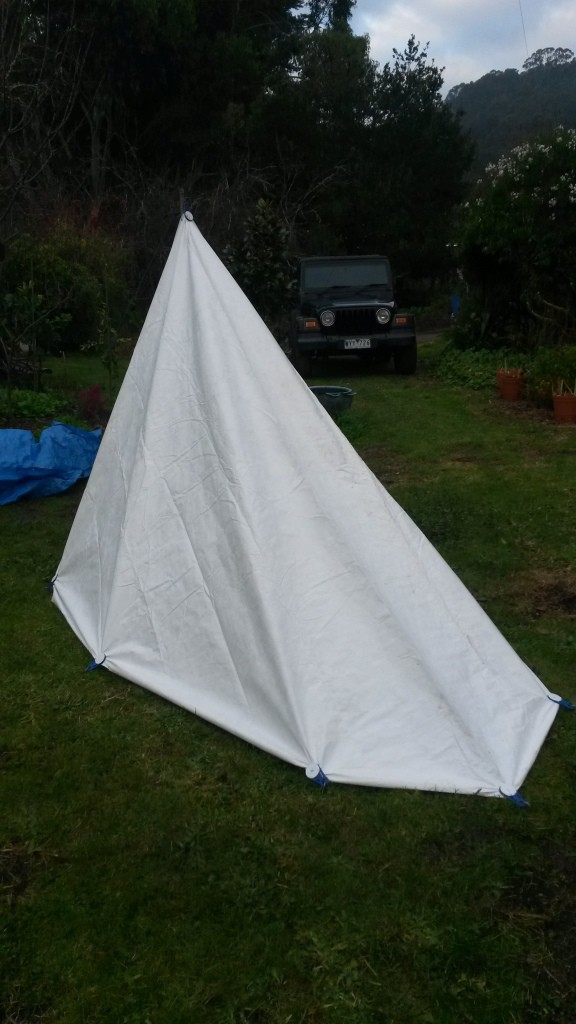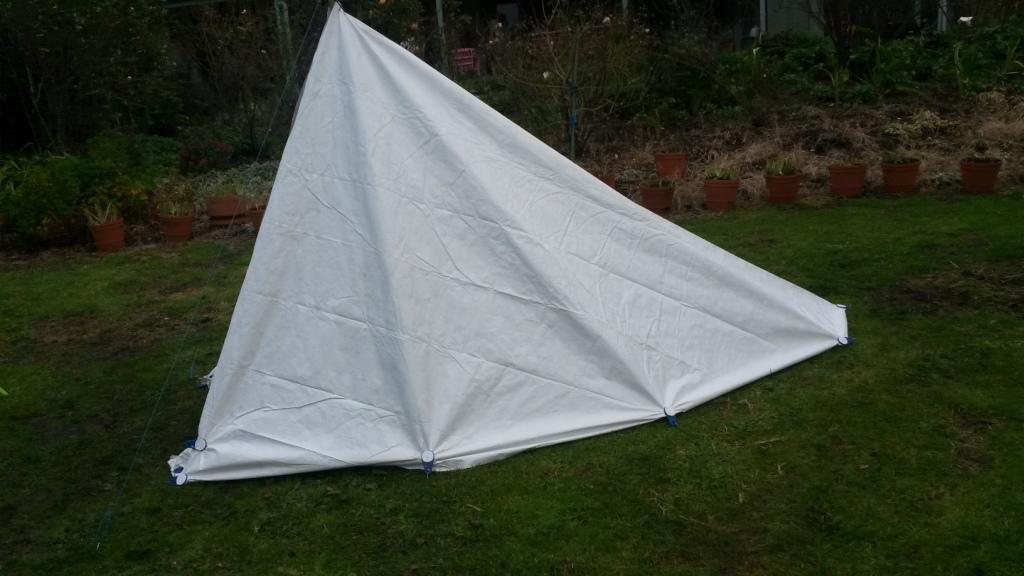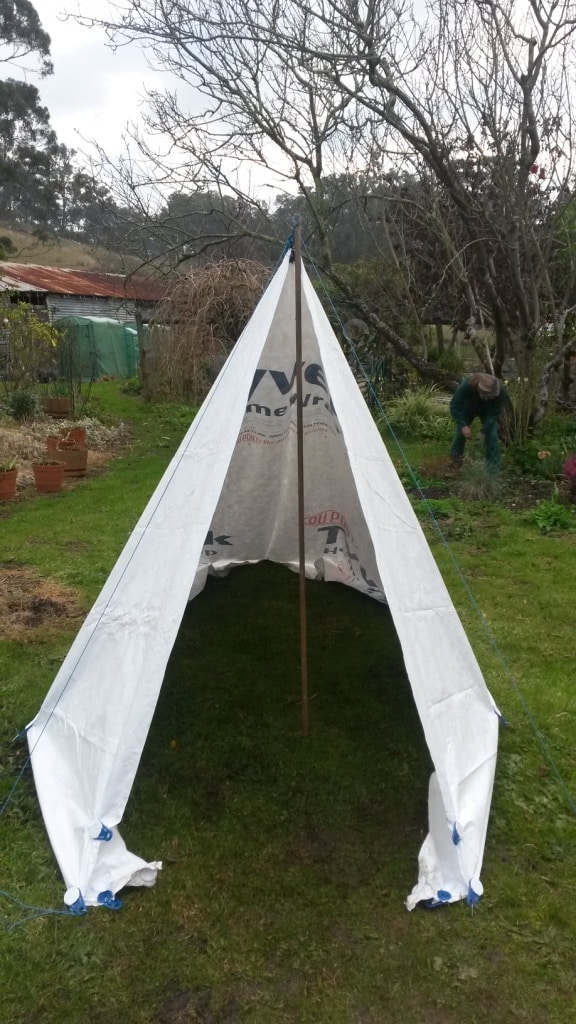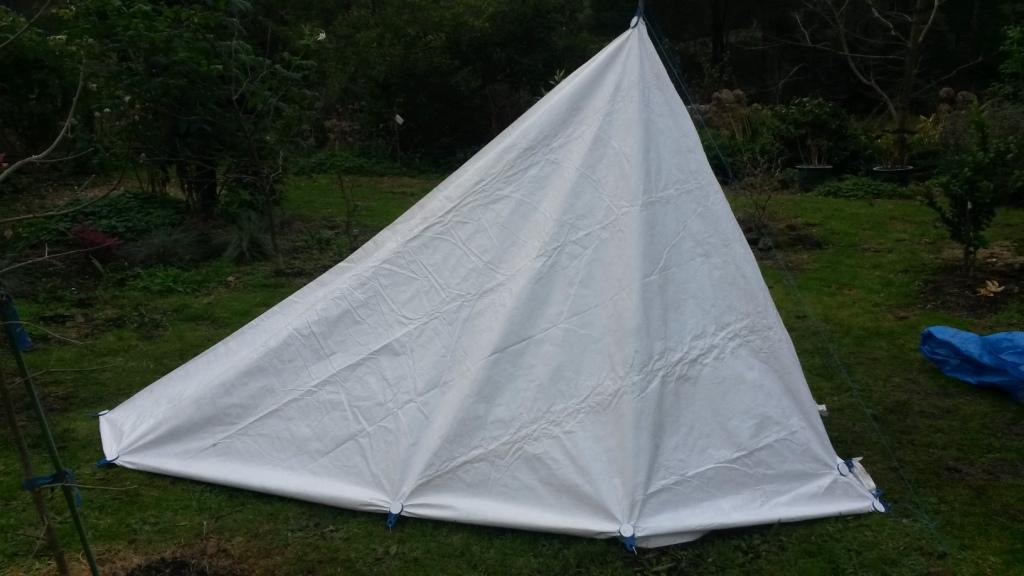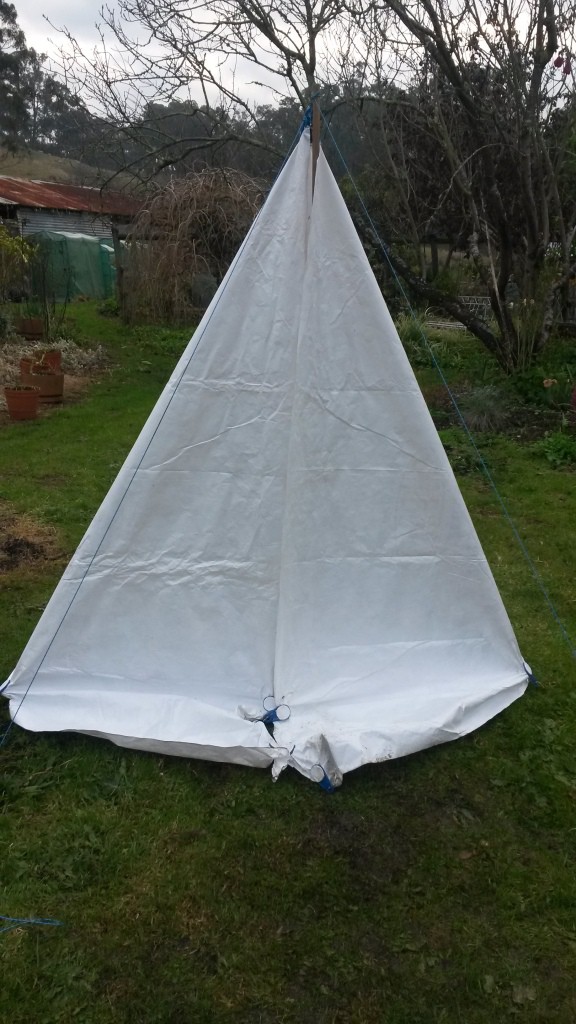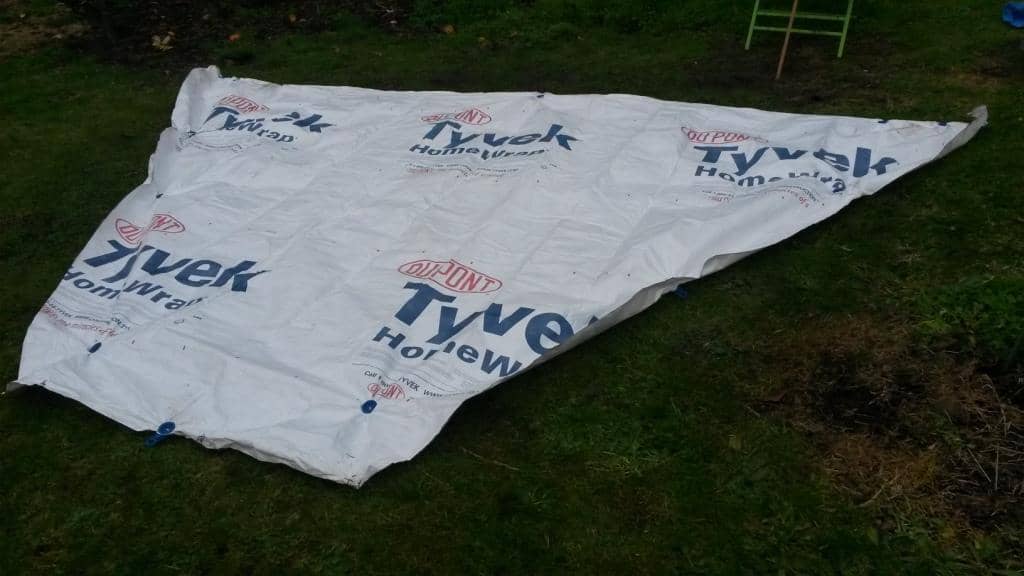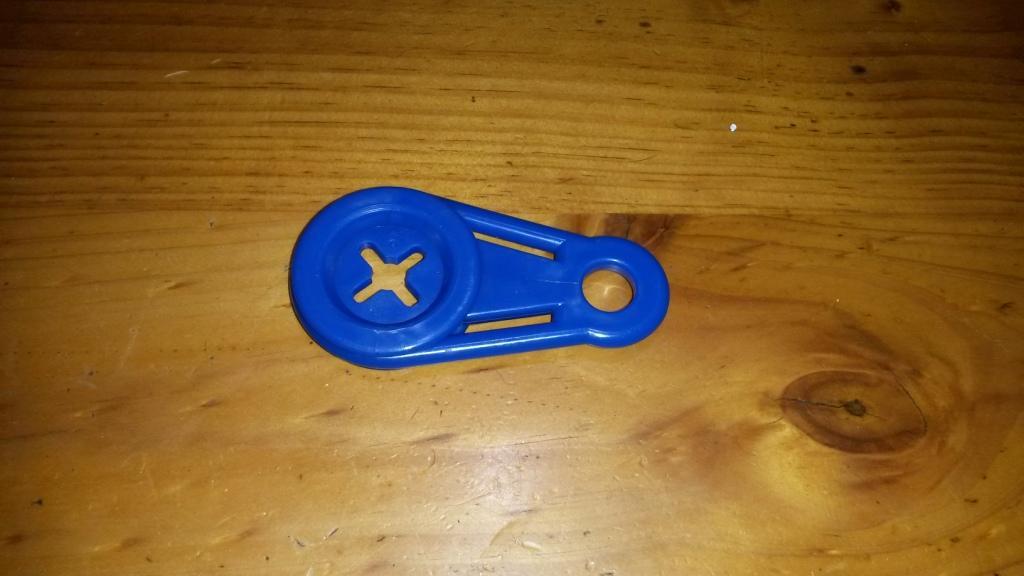 See also:
http://www.theultralighthiker.com/does-spot-like-to-hunt-deer/
http://www.theultralighthiker.com/tyvek-solo-fire-shelter/
http://www.theultralighthiker.com/tyvek-tent-designs/
http://www.theultralighthiker.com/tyvek-twin-fire-shelter/
http://www.theultralighthiker.com/one-pole-tyvek-tipi/
http://www.theultralighthiker.com/tyvek-bivi/
http://www.theultralighthiker.com/new-tyvek-forestertent-design/
http://www.theultralighthiker.com/tyvek-jack-russell-rain-coat-13-grams/
http://www.theultralighthiker.com/catenary-curves/
http://www.theultralighthiker.com/ultralight-chairgrounsheet/