I have just limped back from a visit to Everest – if you wonder why I have been so quiet this last fortnight. I will be posting about this at greater length in the next few days. I developed an awful chest infection and am still very weak, so you will have to be satisfied for now with just this teaser. I will survive, I hope.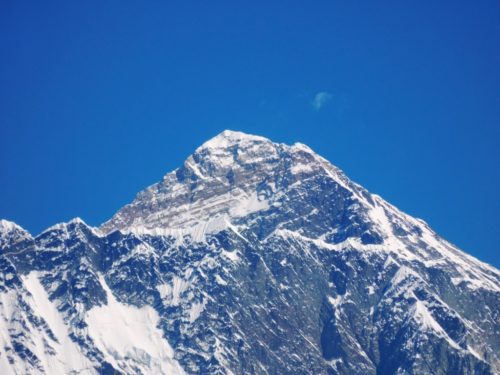 Everest View: I console myself with the thought that only a tiny fraction of humankind has seen this view.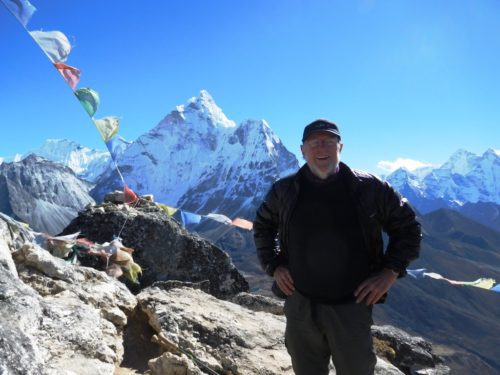 Here I am on the Summit of Nangartschang Hill, Dingboche, Nepal @ 5100 metres (16,700 feet).
Aside: I think walking over 5 km up into the sky is not such a bad effort for someone who is nearly 70 anyway. I would have gone much higher (i found this climb easy!) if I had not been taken ill.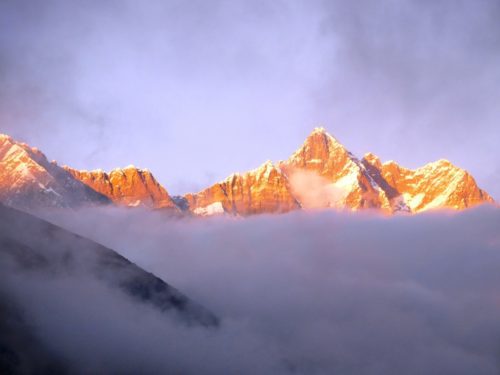 Himalayan Sunset.
See also:
http://www.theultralighthiker.com/to-the-roof-of-the-world/
http://www.theultralighthiker.com/i-followed-my-footsteps/
http://www.theultralighthiker.com/i-saw-below-me-that-golden-valley/
http://www.theultralighthiker.com/thatendlessskyway/
http://www.theultralighthiker.com/the-diamond-desert-everest-base-camp-trek-8/
http://www.theultralighthiker.com/everest-base-camp-three-passes-trek/
http://www.theultralighthiker.com/pneumonia/
http://www.theultralighthiker.com/cold-weather-face-masks/
http://www.theultralighthiker.com/my-life-was-wide-and-wild-and-who-can-know-my-heart/