We were up that way during the week and happened to cross the East Branch on Webbs Track which is a 2WD road. This branch would not need very much more water (< 5 cm) to make it canoeable. You might even get down it at this height. It would be fun trying anyway! It's a great little river for trout and crays too.
I would estimate it to take at least three hours from Webbs Track to Rowleys Hill Rd (See Vicmap Noojee South T8122-3-S). The gauge height at Tanjil Junction is .45 metres today which I have found makes the West branch canoeable (certainly from Rowleys Hill Rd down. See http://www.theultralighthiker.com/tanjil-river/.
You can also put in the intermediate point Burns Track (just a km above the junction). This would be a good place to check the canoeability of the East branch before you try it from Webbs all the way down. Keep an eye on the river heights gauge http://www.bom.gov.au/cgi-bin/wrap_fwo.pl?IDV60154.html to see if there is enough water. A decent summer shower should provide you with some fun!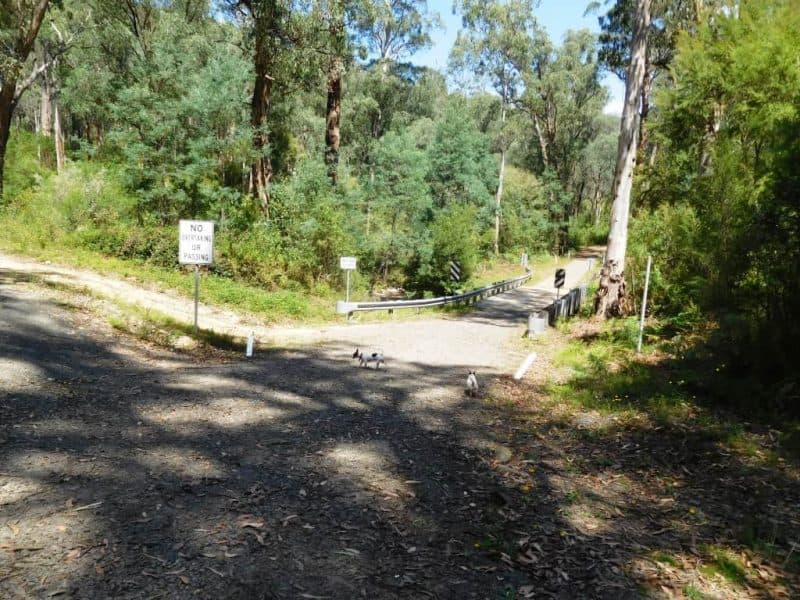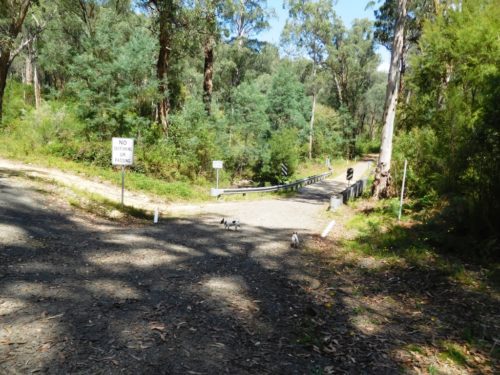 Webbs Rd bridge.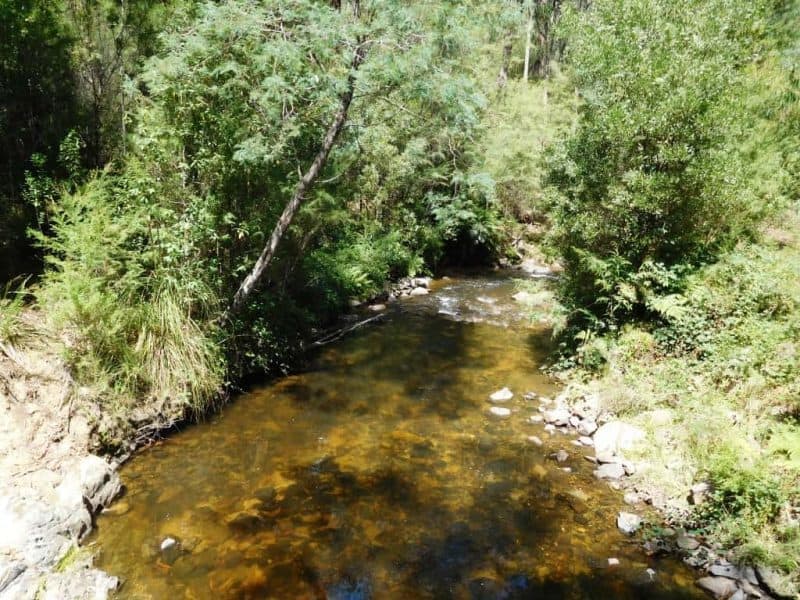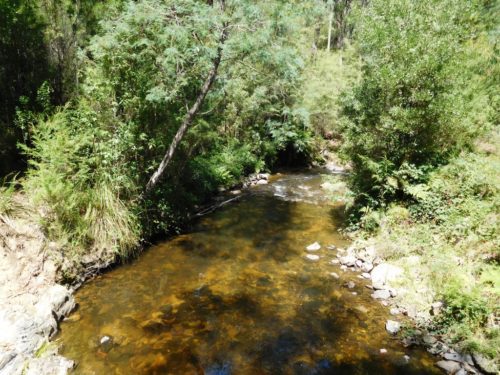 View downstream.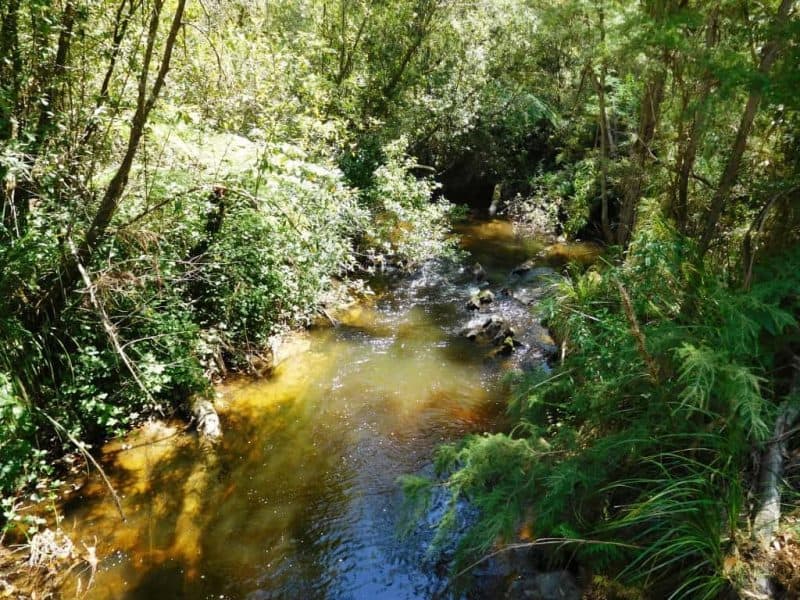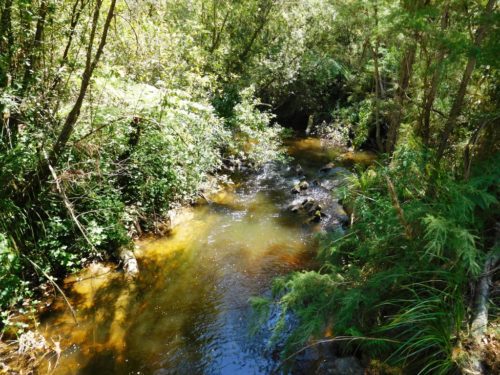 View upstream.
A PS: I had not thought about canoeing the section of the Tanjil downstream from Blue Rock but apparently they let out 'Environmental Flows' from time to time which makes this possible. I will post when I know more.