Upper Yarra Track Side Trip: This excellent trail which parallels the Warburton-Lilydale Rail Trail for most of its length is an alternative way to begin or end the fabulous Upper Yarra Track.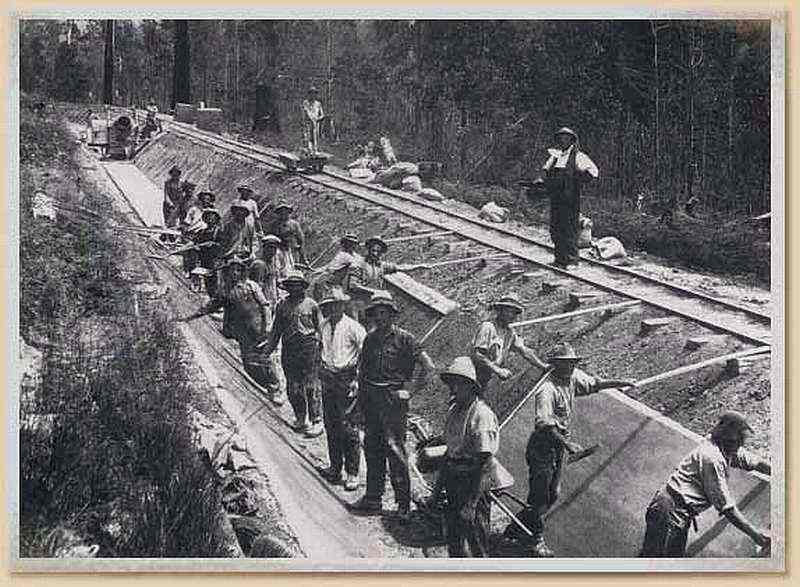 It starts/ends at the original weir built in 1914 just below the current large dam which is probably 20 times the original size. Then continues for about 40 km until it meets up with the aqueduct from Badger weir Healesville. You can now walk along the decommissioned section. There is an internet page about the story. http://oshannassyaqueduct.weebly.com/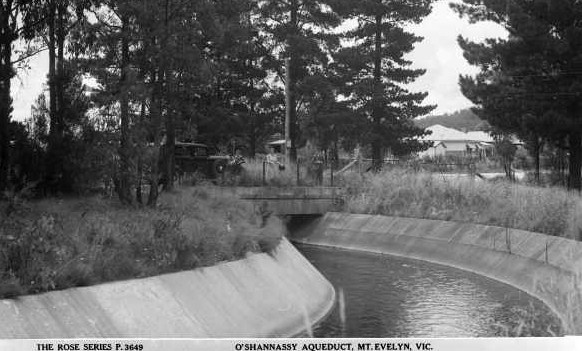 'The trail runs in parallel with the Warburton Rail Trail, however, the O'Shannassy Trail is set into the mountain ranges, and therefore provides a different perspective to the environment. Surrounded by tall trees, and ferns, the trail follows the historic open channelled O'Shannassy Aqueduct, and allows for spectacular views of the Yarra Valley.'
Warburton is in the middle of the trail. The trail is on the north side of the Yarra. About 700 metres from the Yarra to the aqueduct on a well marked path. It's a good alternative to the rail trail and you can also access the weir from the Warburton -Woods Point Road about 15 km east of Warburton. There is a locked gate there which was closed to walkers until about 4 years ago but now there is a 6 km walk, that goes along a road then follows a pipeline.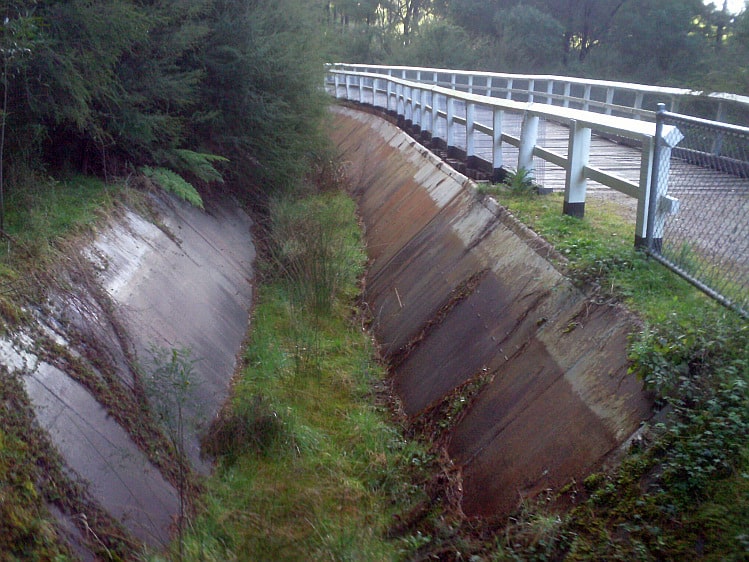 If you finished the Upper Yarra Track at Big Pats Creek, you could walk into Warburton, then cross the Yarra and go up hill on Yuonga Rd to the trail. At the other end you would get off at Parrot Rd, walk along McMahons Rd, Healesville-Dalry Rd and Koo Wee Rup Rd and rejoin the Warburton-Lilydale Rail Trail for the walk in to Lilydale Railway Station.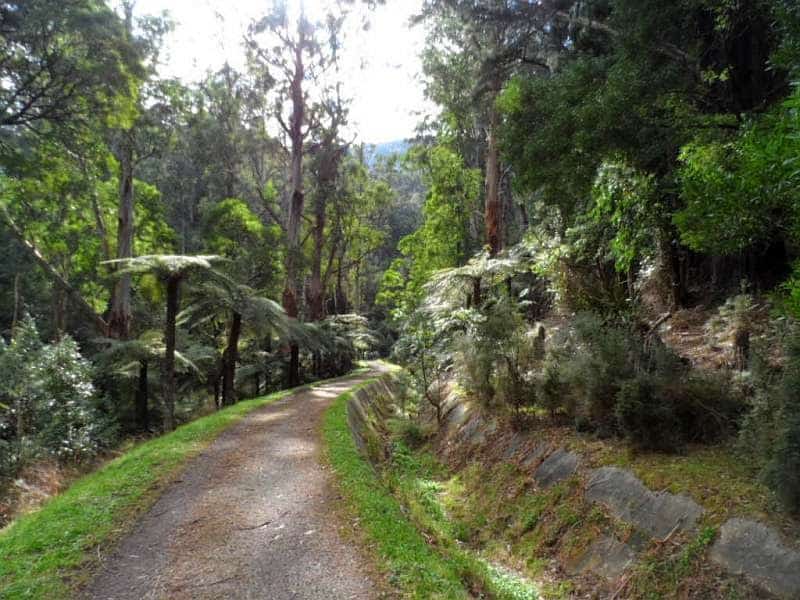 If you are exiting the Upper Yarra Track from Big Pat's Creek Road you could instead of walking towards Warburton turn right and head upriver for a couple of kilometres to Cement Creek road and that takes you to the aqueduct via a place called Redwood Forest that has become really popular and has a huge cleared area for camping plus the clear cement creek. Map available here: http://www.visitwarburton.com.au/activity/oshannassy-aqueduct-trail