A reader has located the ruins of this magical place and forwarded some wonderful photos: 'It is on the South West side of the junction fairly high up, where the tree ferns diminish (beneath one of the highest on the edge of the spur). It is extremely difficult to find and you could walk within a few metres and pass it.'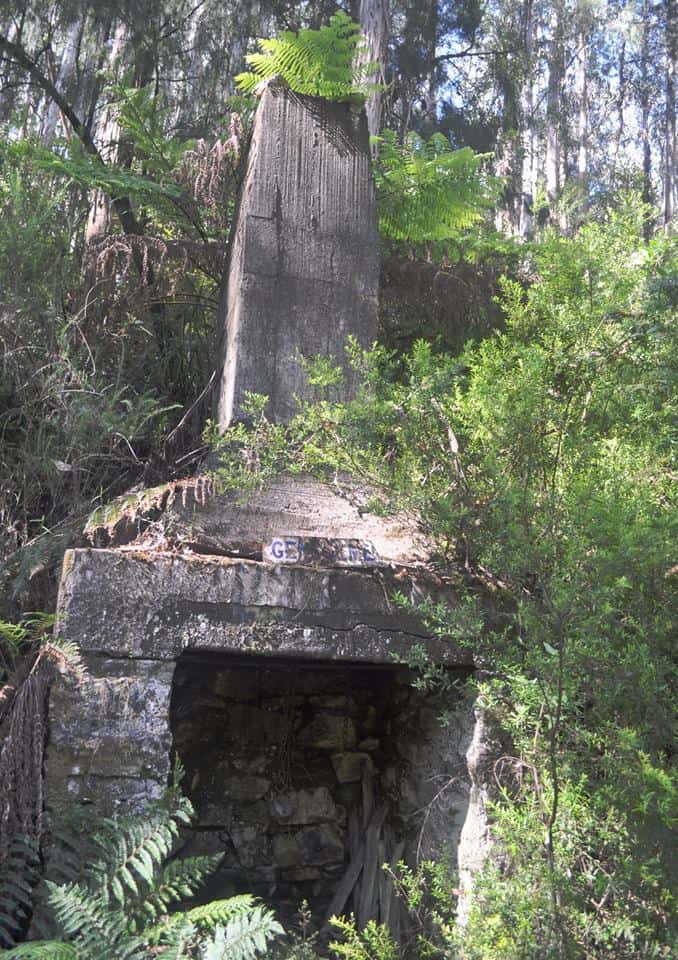 The chimney. The blue and white "Gentlemen" sign was found in the debris on the concrete slab and is fired enamel on steel.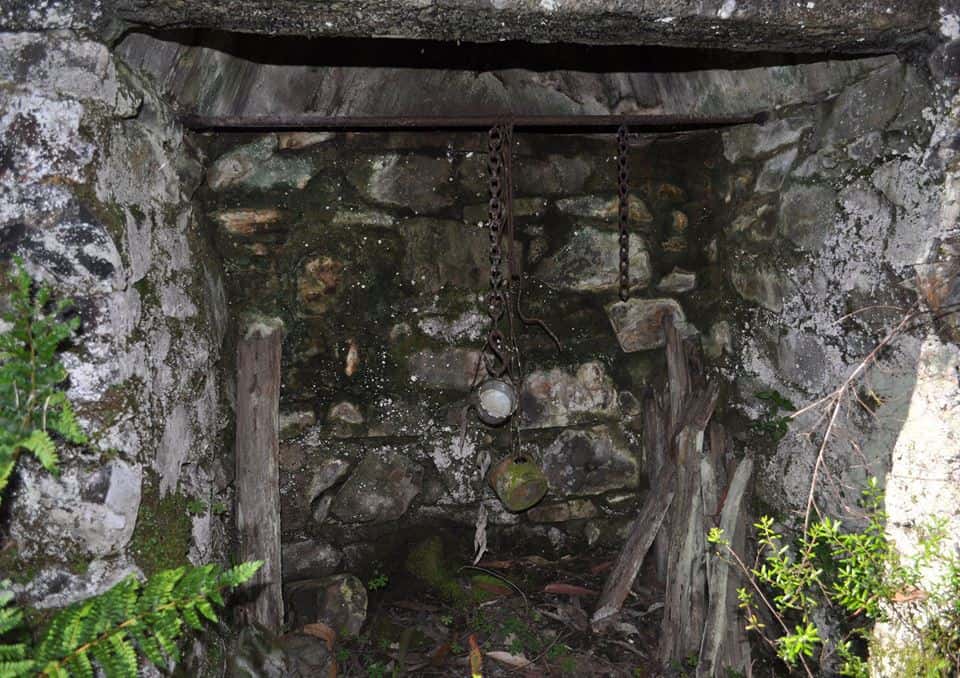 The Fireplace.
Tag inside chimney.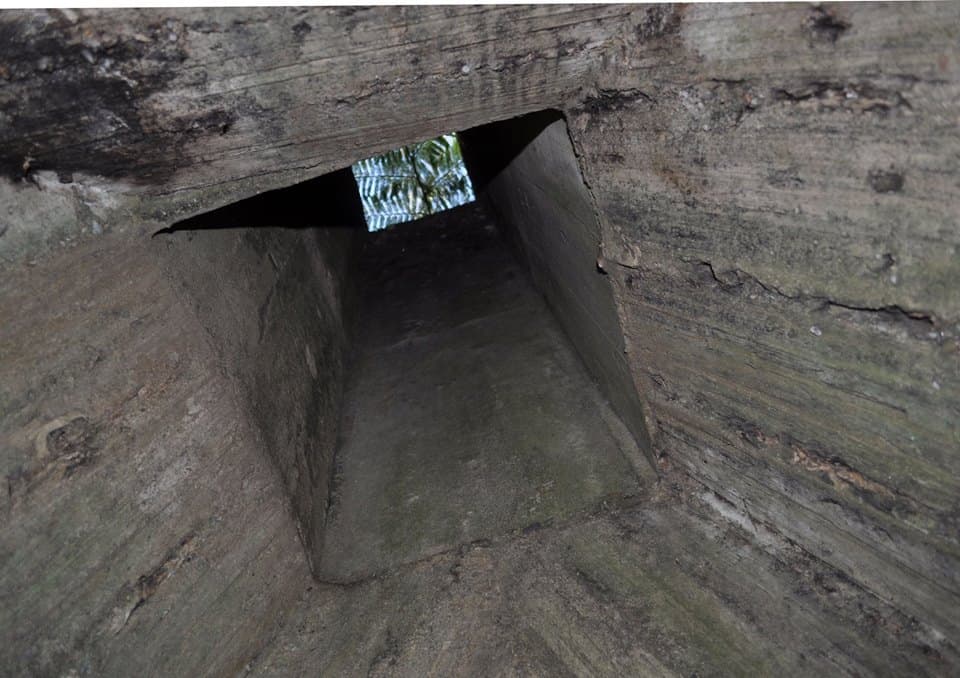 Evidence of split timber form work in chimney construction. Fireplace.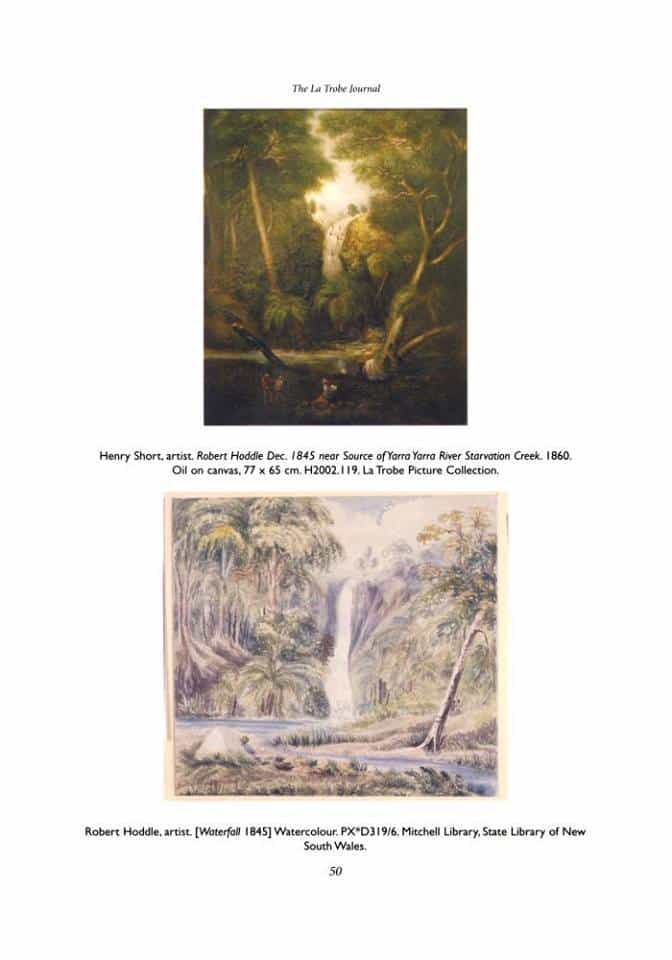 Henry Short and Robert Hoddles oil and water colour paintings of Upper Yarra Falls. Short incorrectly assumes this is Starvation Creek.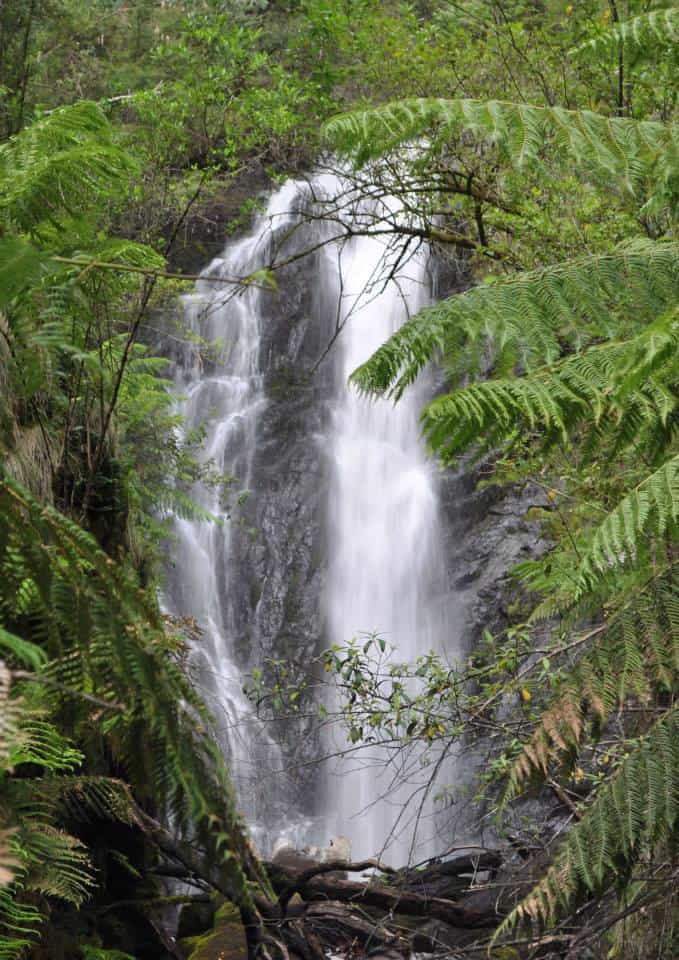 Main falls 2011.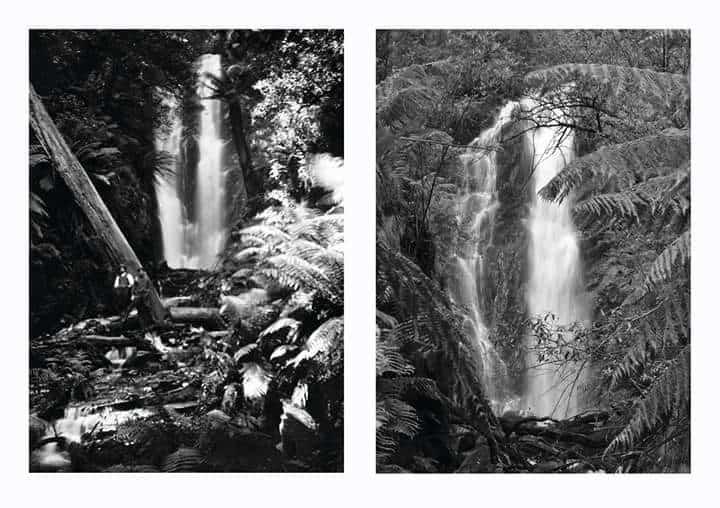 Main fall Upper Yarra Falls 1910 and 2011