You can set off from Rye or San Remo (Phillip Island, Gippsland Victoria – public transport available) and walk all the way along the beach to Screw Creek, Inverloch. This comprises the beginning of the magical http://www.theultralighthiker.com/the-great-gippsland-circuit/ which will be a hiking holiday that takes a couple of months to complete exploring many of Victoria's scenic wonders.The section we were looking at yesterday afternoon after closing the shop (https://www.facebook.com/yinnargeneralstore/?ref=br_rs) was at Harmers Haven near Wonthaggi. Take a left hand turn near the end of the main street into Cameron Street and follow it past Harmer's Haven to a car-park and the beginning of this enchanting beach exploration walk Just a few steps along the path you come to this beautiful bridge across the lagoon: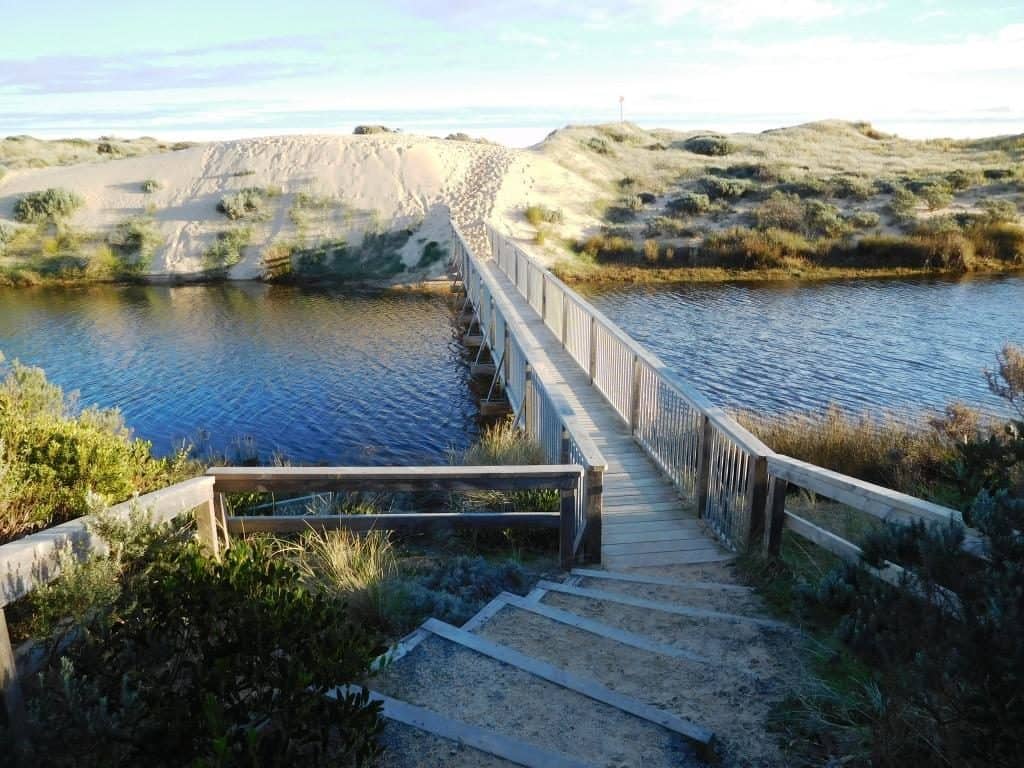 Of course I was lucky enough to be accompanied by this beautiful lady (as I have been for 47 wonderful years) and her astonishing dog: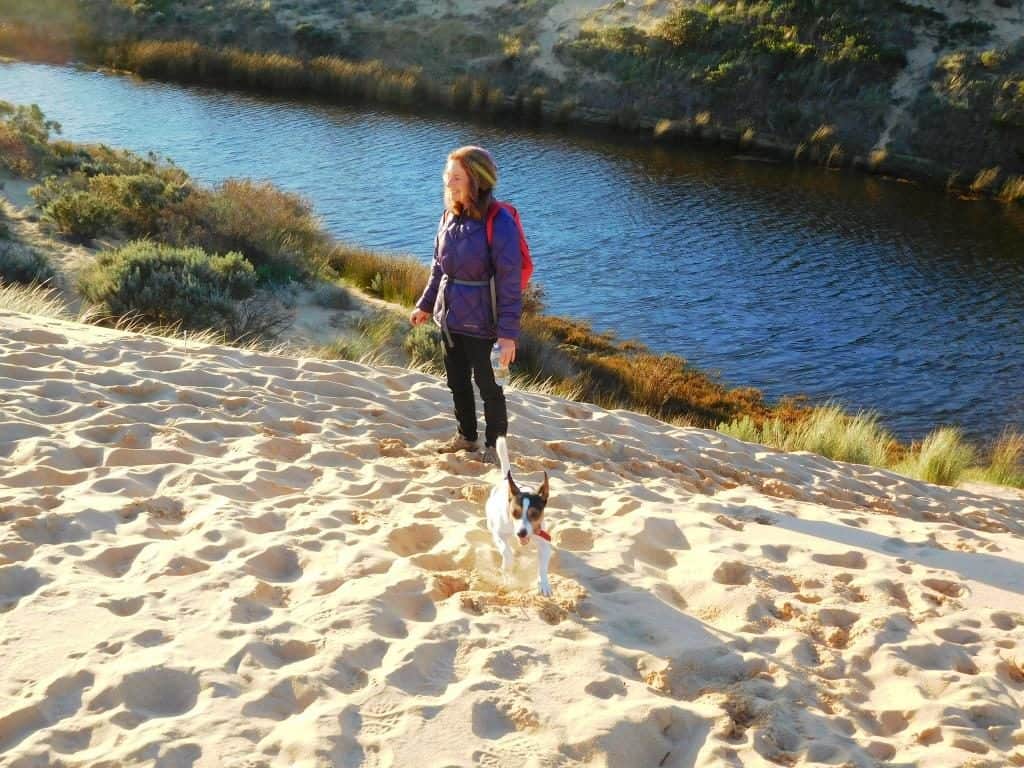 Here is that outstanding dog, Spot again. How he loves the beach!
A blue crane was busy fishing in the lagoon: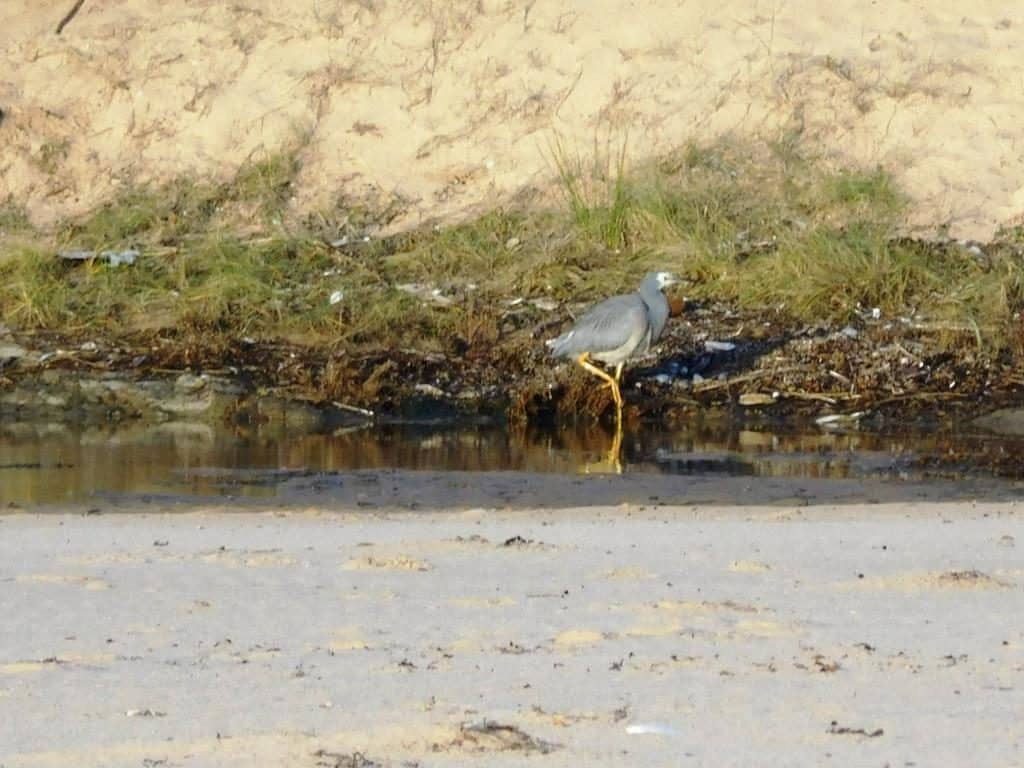 A pair of delightful sandpipers let us get very close to them: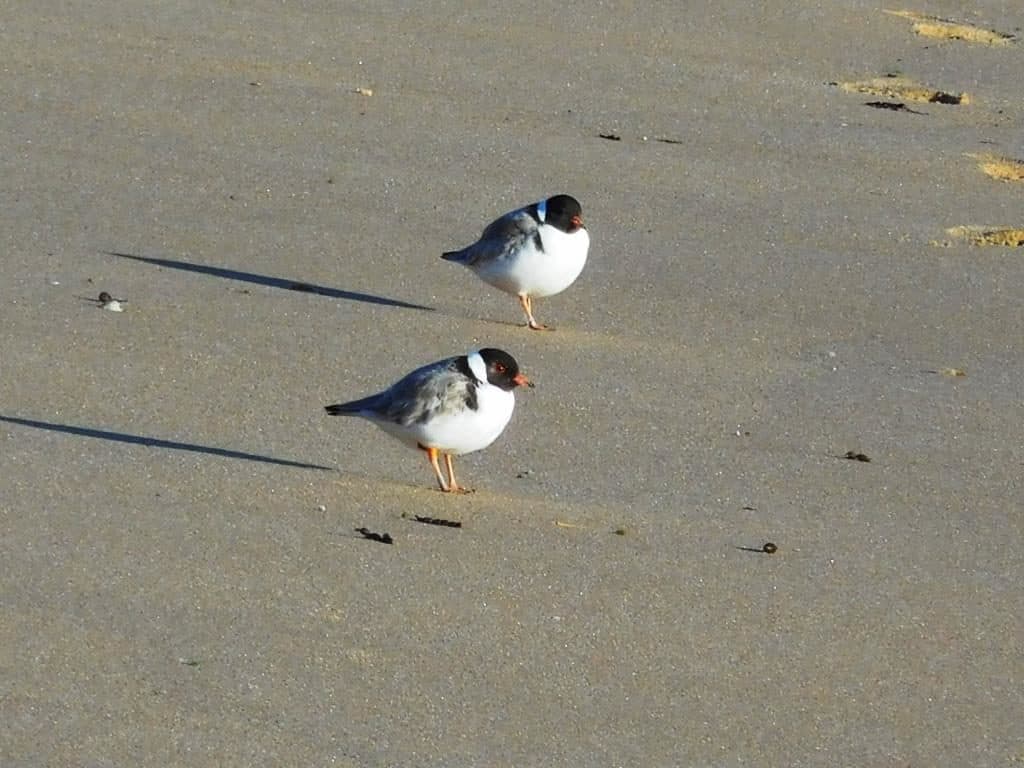 As did this red-billed shearwater: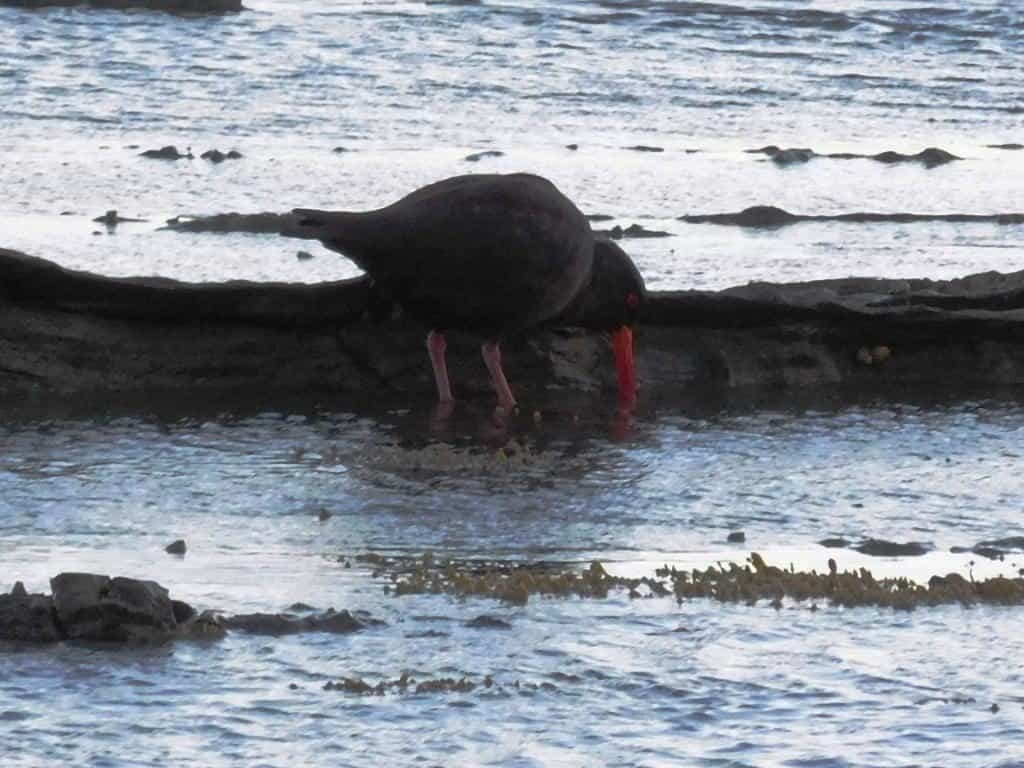 Even on a holiday weekend the deserted beach stretched on and on towards Cape Paterson (shop/s, hotel, etc) and Inverloch (even more amenities)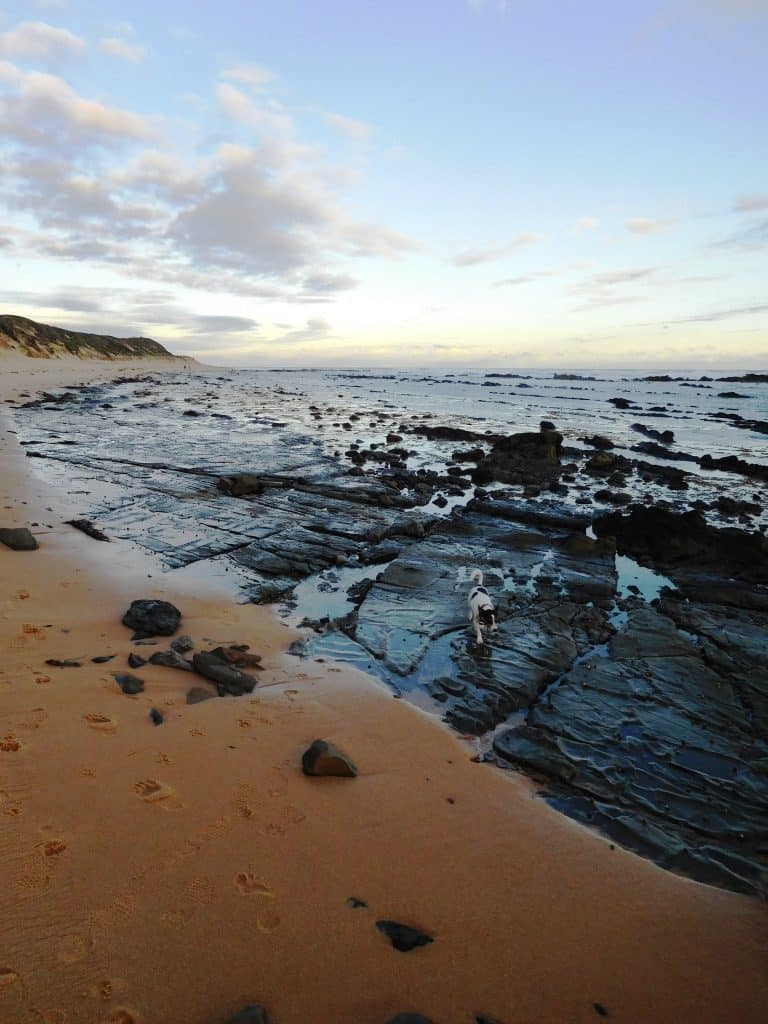 Looking back into the sunset towards Kilcunda: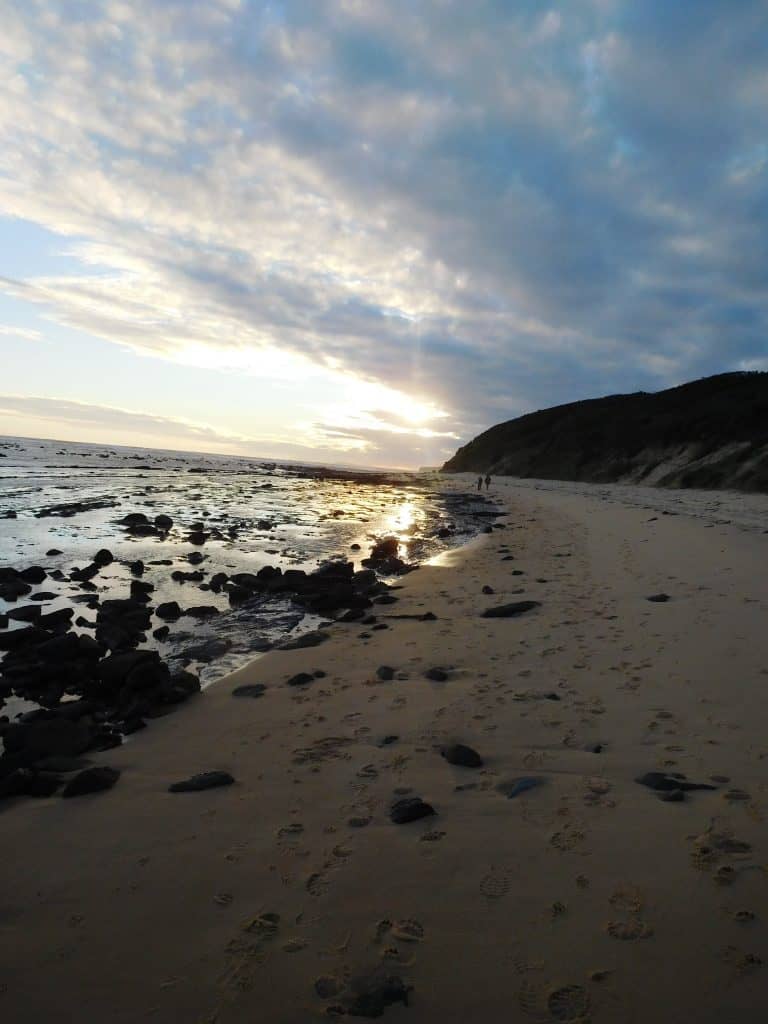 Della managed to take an even better photograph: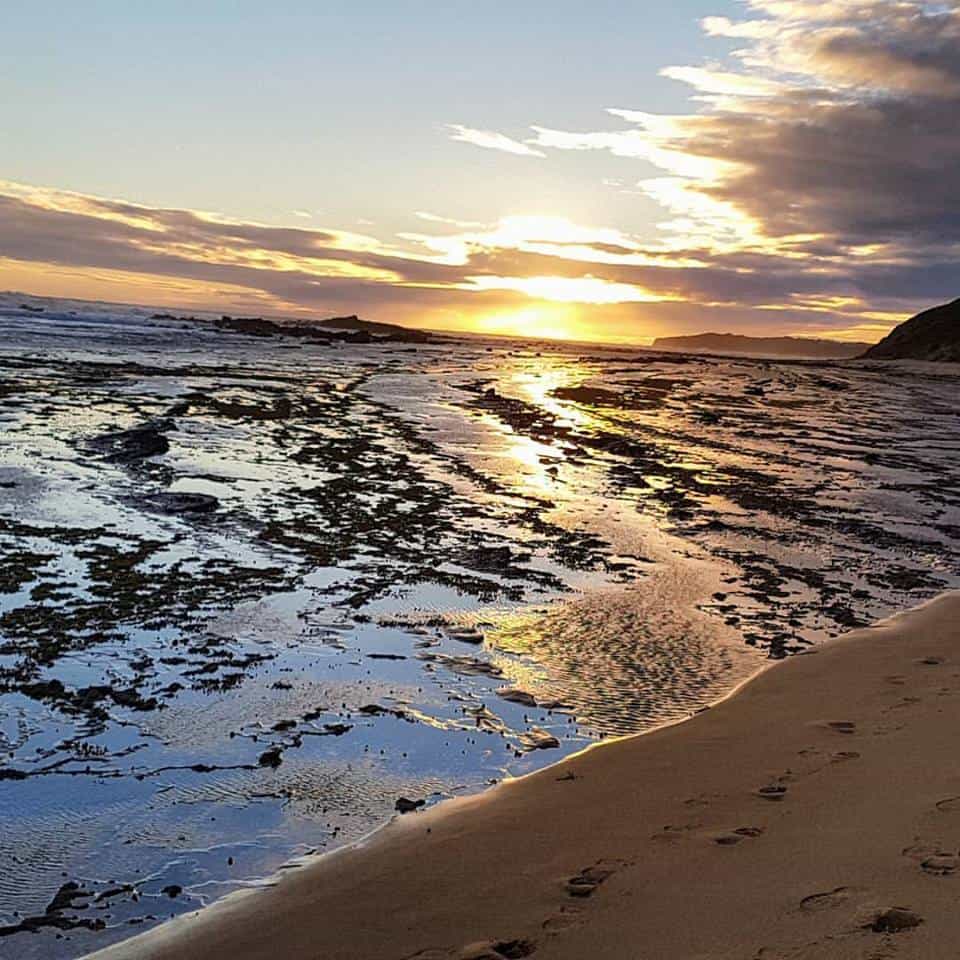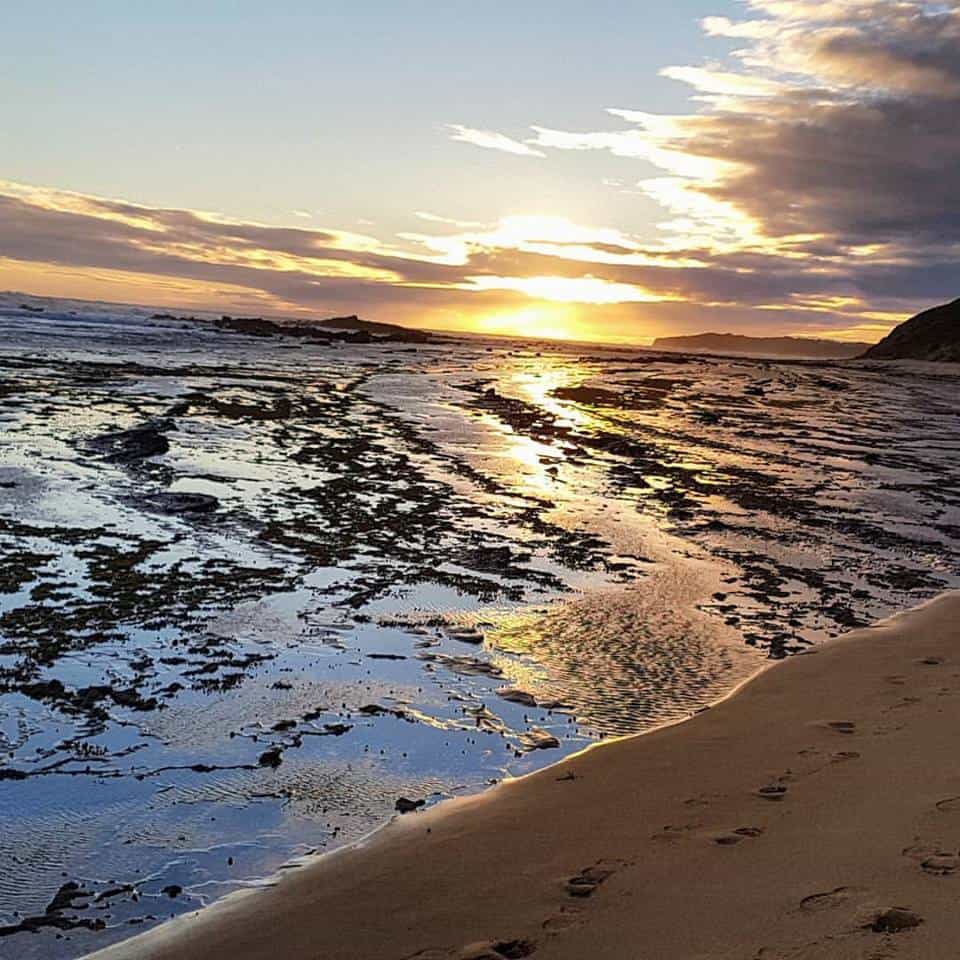 And again: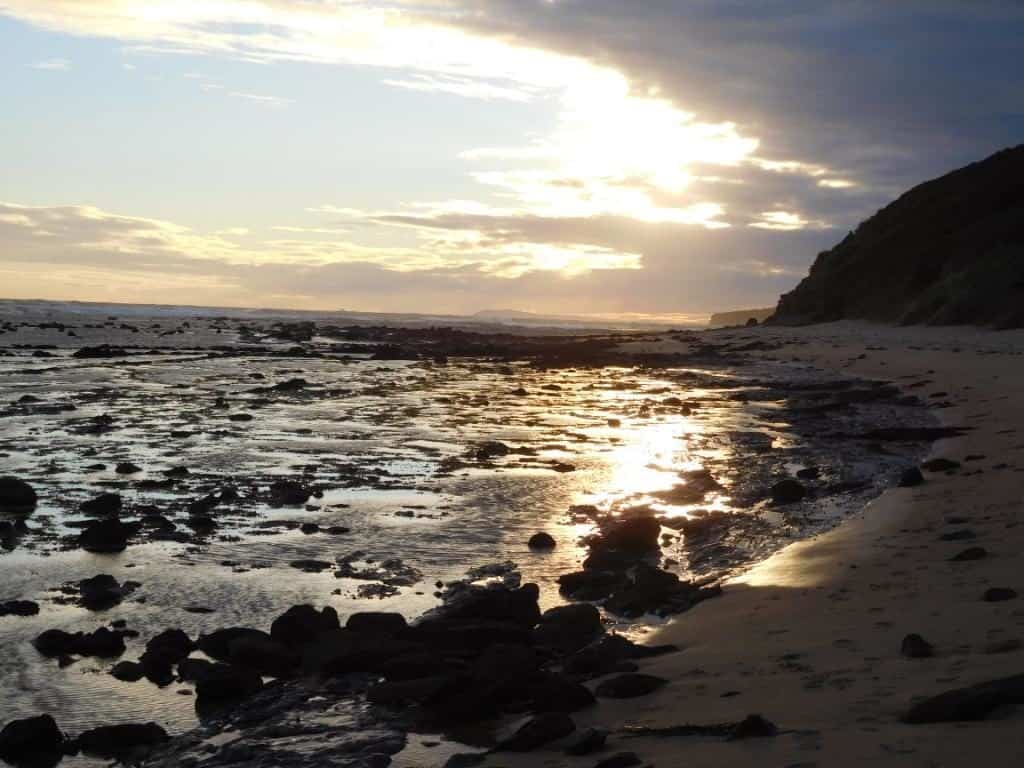 So many enchanting skerries: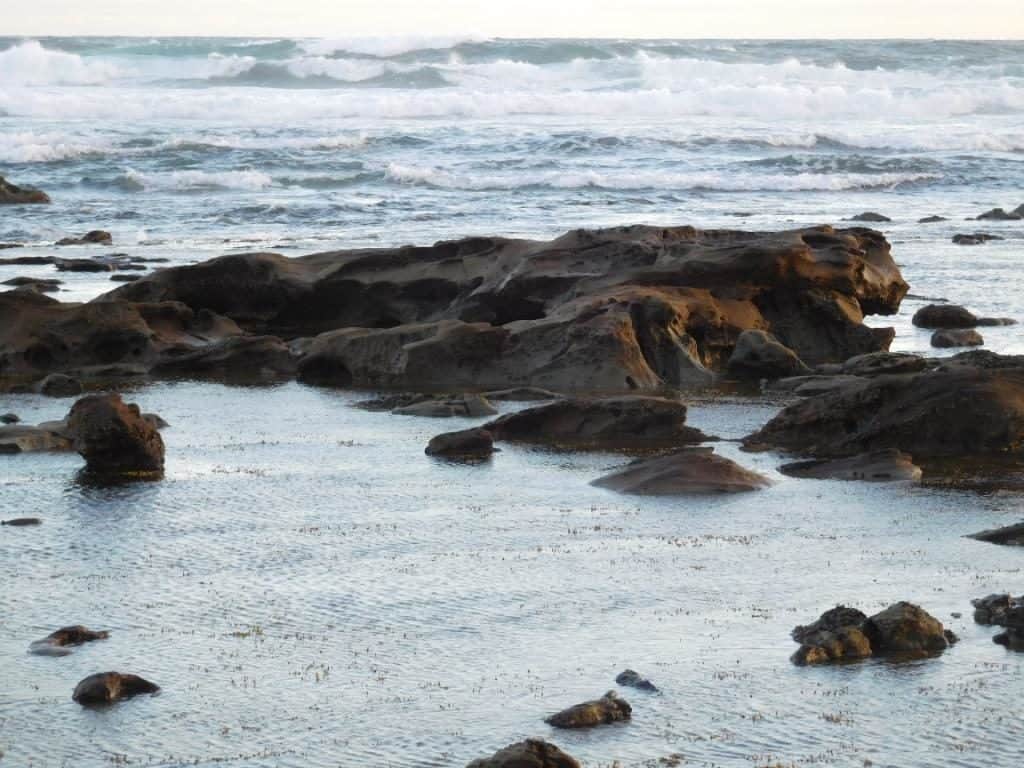 And other beauties bathed in the golden light of dusk: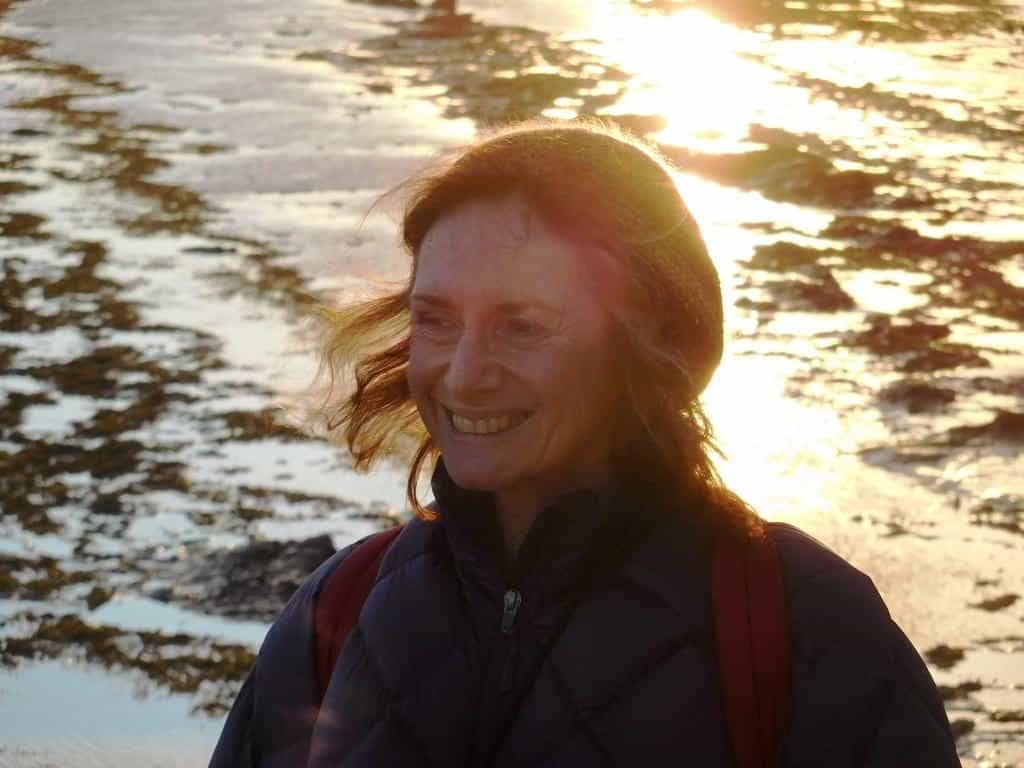 And here is another beauty – as my mother used to say, 'A frog's pretty in a cat's eye'!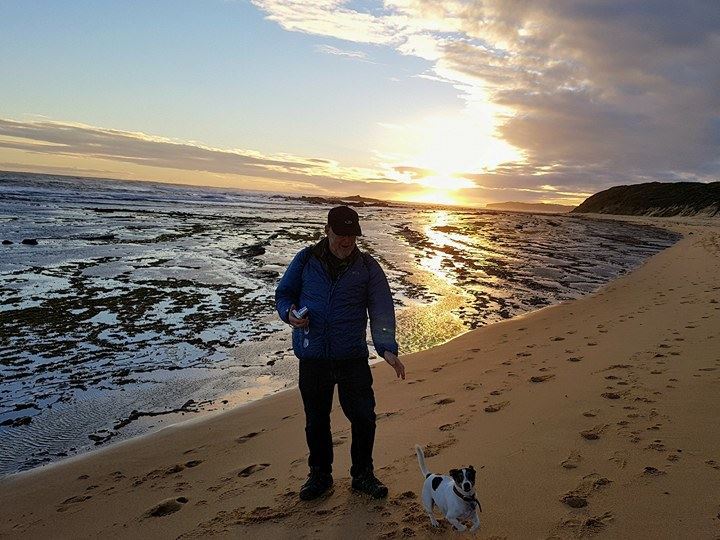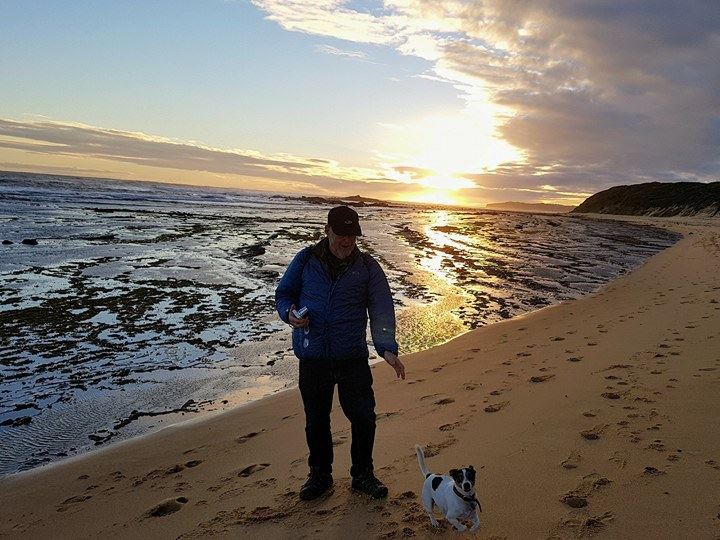 Twilight combs the skerries: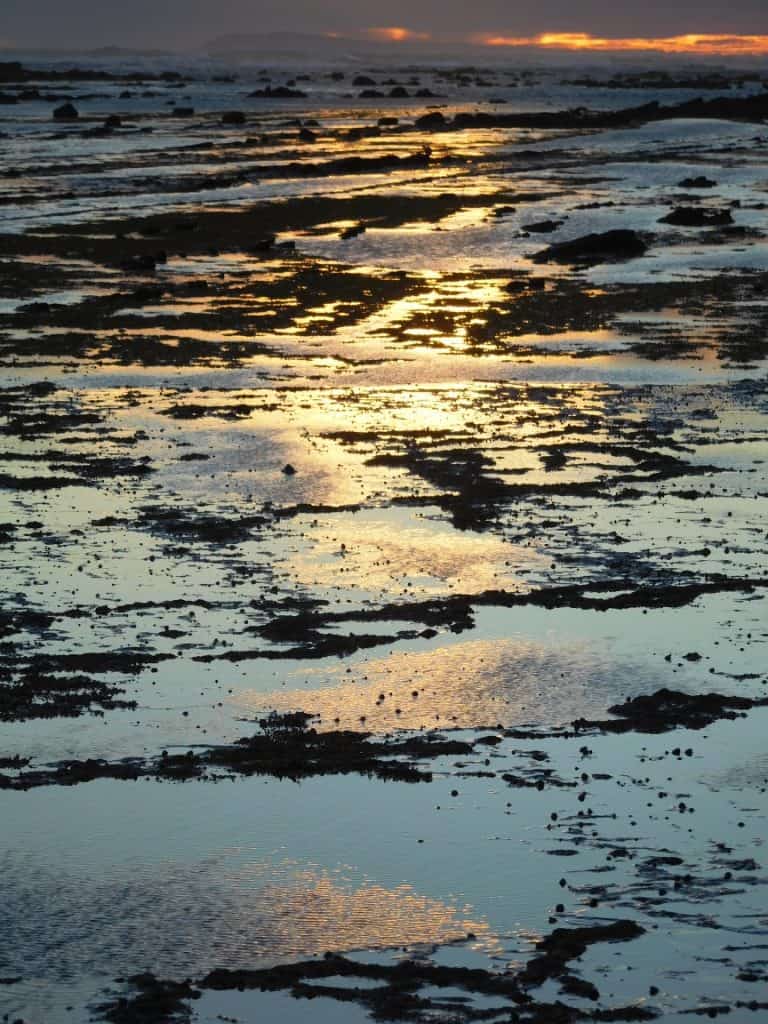 The last blush of day to the east: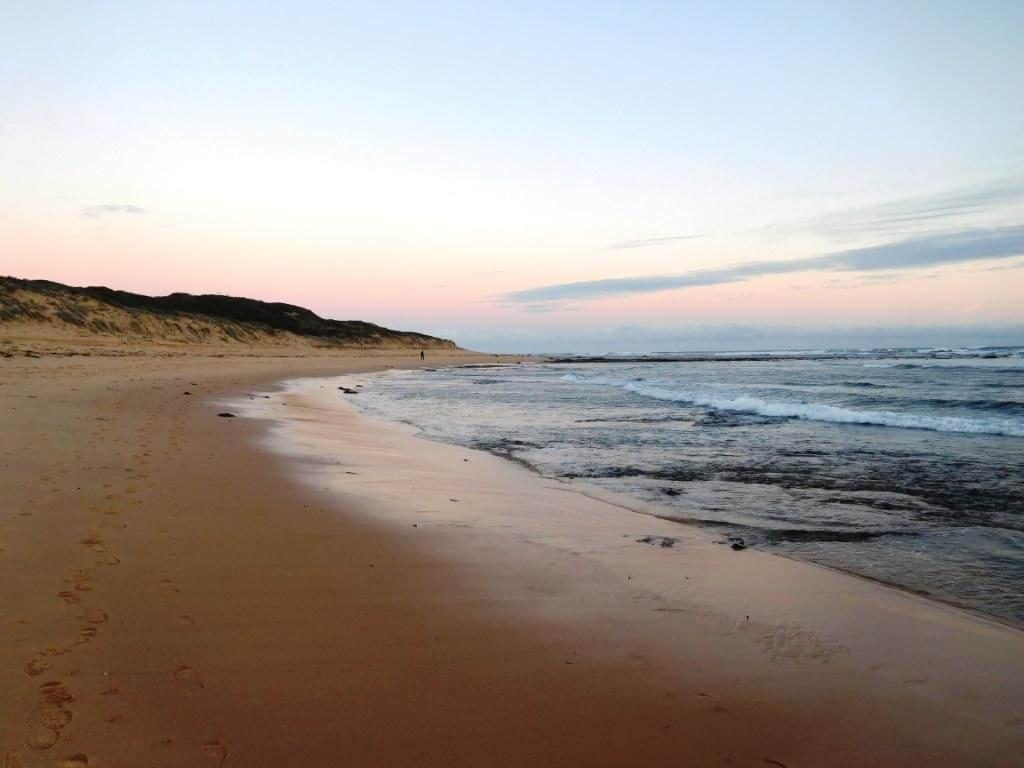 After Screw Creek you need to get across or around Andersons Inlet (I am working on that – I hunted foxes all around the inlet back in the 1980s – but I need to check again ) whence you can walk all the way along Venus Bay Beach to Cape Liptrap. It is possible to climb around the lighthouse and descend again on the other side whence you can walk along to Bear Gully (a truly magical camping spot), Walkerville South, Walkerville, Sandy Point, Yanakie, Wilsons Prom…and so on and on – to Eden, Mt Kosciusko, then back along the Alps to Lilydale!
See Also:
https://www.theultralighthiker.com/2022/06/13/f-break/