We bought a pair each of these remarkable shoes about six weeks ago. I guess we have by now worn them a few hundred kilometres including in our ascent of Mt Bartle Frere in Qld back on 1st September, and of course we have been wearing them around the farm on our steep wet slippery slopes. We have never fallen over once. These are just about the grippiest, most comfortable and certainly the lightest shoes we have ever owned. Mine weigh 290 grams and Della's were under 230 grams.
They need a good wash but are completely unmarked and have no sign of wear at all. I was a little worried about their 'flimsiness' in rough going, but they make you so light on your feet it is so much easier to put your feet where they should go, you do not hurt your feet at all. Heavy boots need all that cushioning because you have so much less control when wearing them. As a hunting shoe they are excellent because you can walk so softly and quietly in light shoes.

Probably one of the best features of these shoes for us is that they are a wide fit. Pretty much the only other shoes I can wear are Keens in a half size. These Topos are if anything even more comfortable for our wide feet than the Keens. They are particularly gentle on our feet when going downhill when you suffer the most damage to your toes in poorly fitting shoes. .
Mine: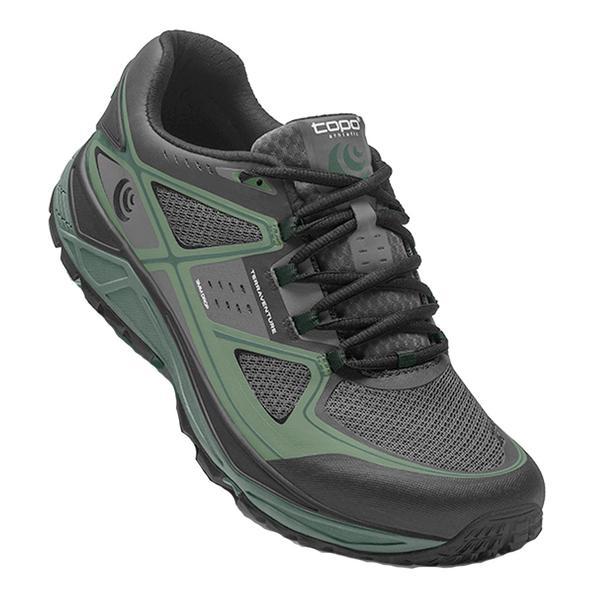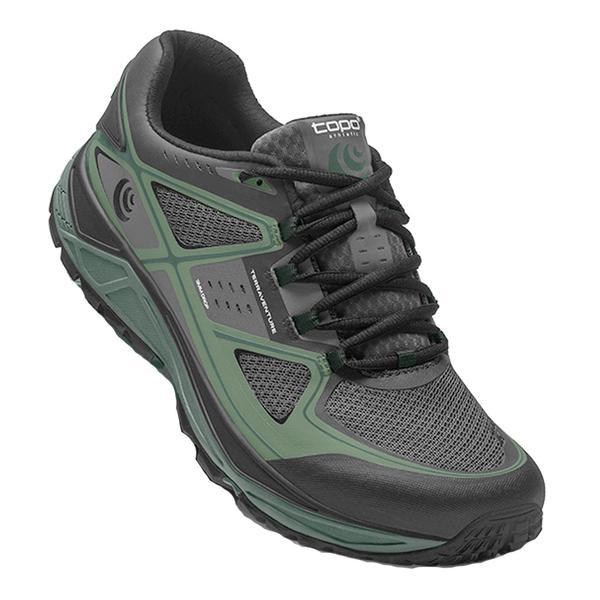 Della's: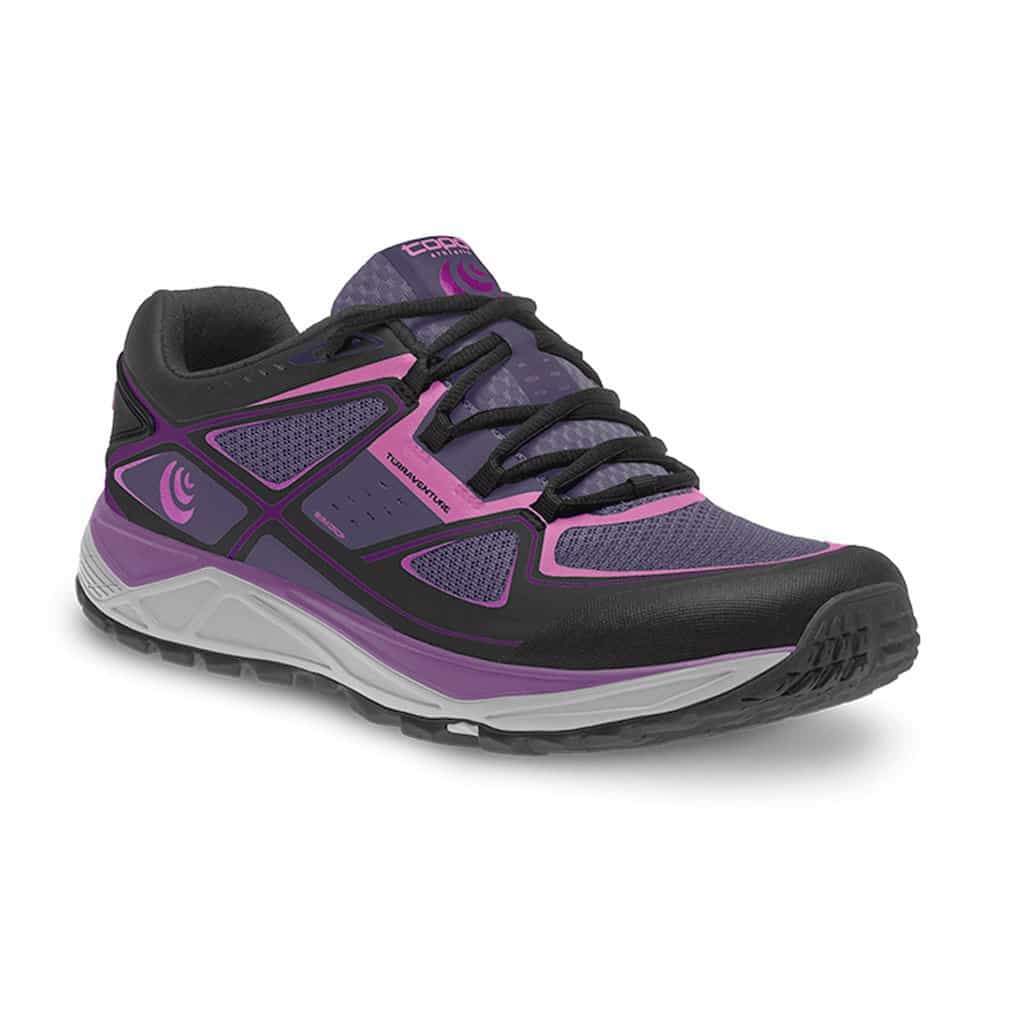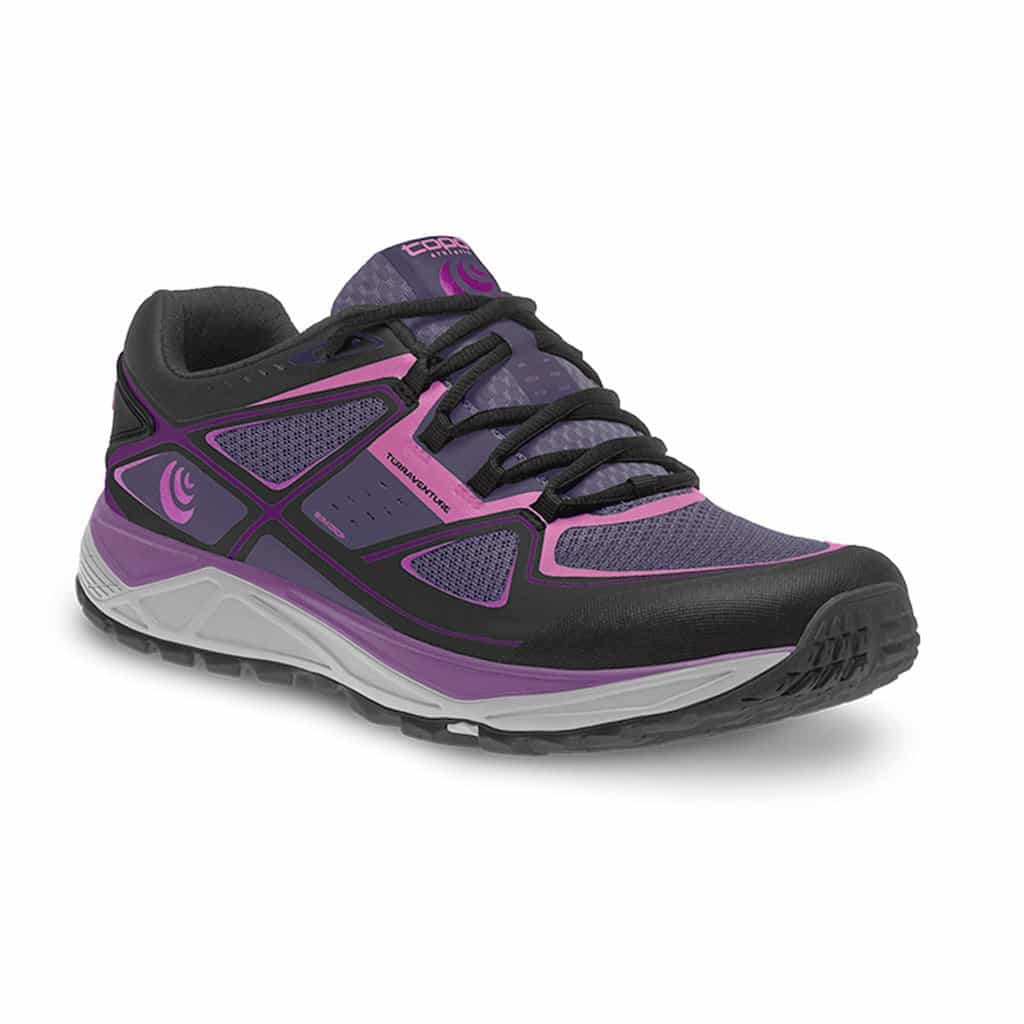 These shoes have a fully welded construction such as I discuss here. In the case of these shoes it works out much better than sewn construction. So far these shoes are bulletproof. You must understand this: I have a huge box of completely unsatisfactory shoes I have bought over the years and have been able to wear approximately once. These shoes are so vastly different I extremely doubt  that you will be wasting your money on a pair. If you are in Melbourne you may be able to buy one of the Topo model shoes as I did from https://backpackinglight.com.au
We bought them from Injinji (below), whose delivery and customer relations are unsurpassed. Highly recommended. We chose shoes size exactly the same as we would have worn in Keen and they fitted perfectly. The thinner material of these shoes mean they have more give than the majority of shoes, so they are dramatically comfortable.
Specs:
'The Terraventure pushes the limits of lightweight performance and rugged durability. This platform features an aggressive lug design providing better traction and mid-foot stability. A flexible ESS forefoot rock plate protects the foot from stone-bruising while the ghillie lacing system insures a secure midfoot fit.
 The Terraventure runs true to size, so you can select your normal running shoe size.
 Technology/Specifications
//

 6 mm rubber outsole

//

 14 mm (heel) // 11 mm (ball) midsole

//

 5 mm footbed

//

 Total stack height 25 mm x 22 mm (3 mm drop)

//

 Weight: 294g. (size 9)'
If you really 'need' a waterproof shoe, Topo have such a model: https://www.injinjiperformanceshop.com.au/collections/topo-athletic-footwear/products/topo-hydroventure-mens – and it only weighs275 grams (Mens US size 9)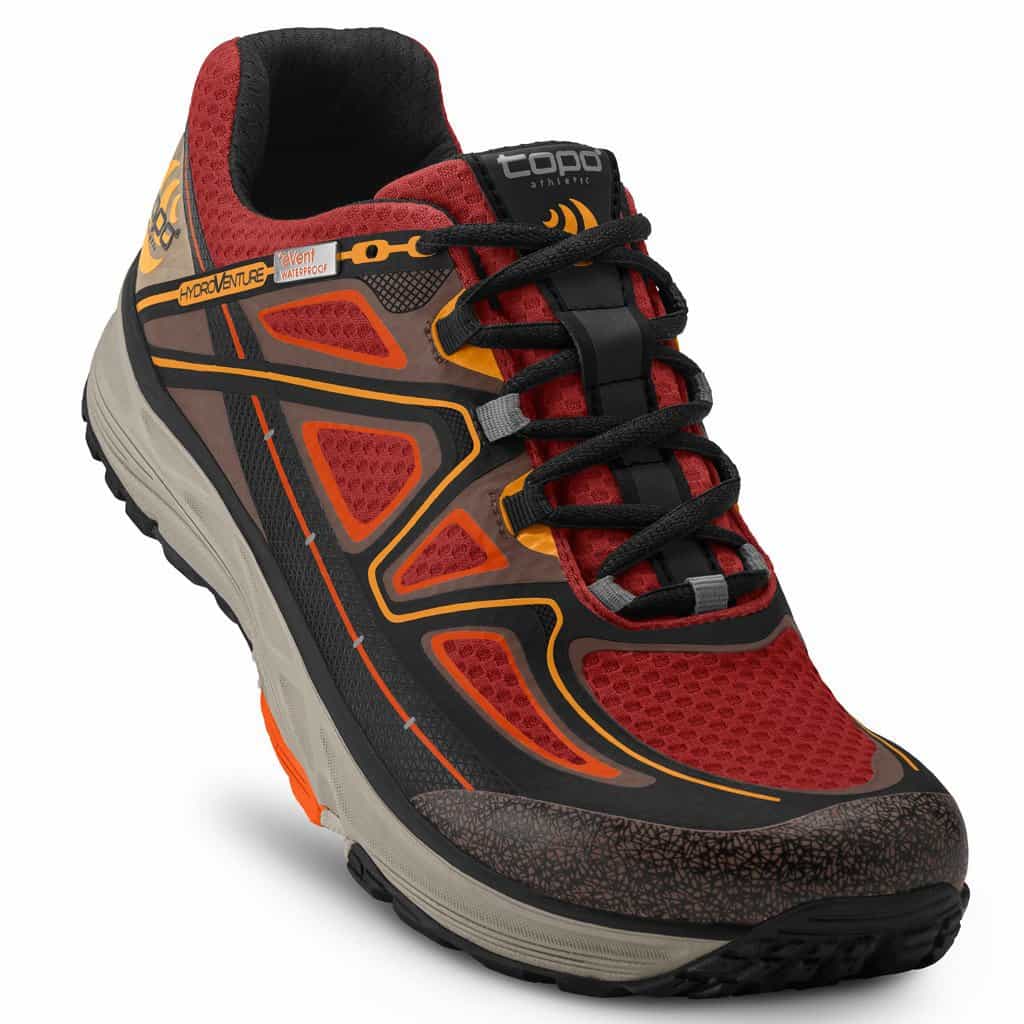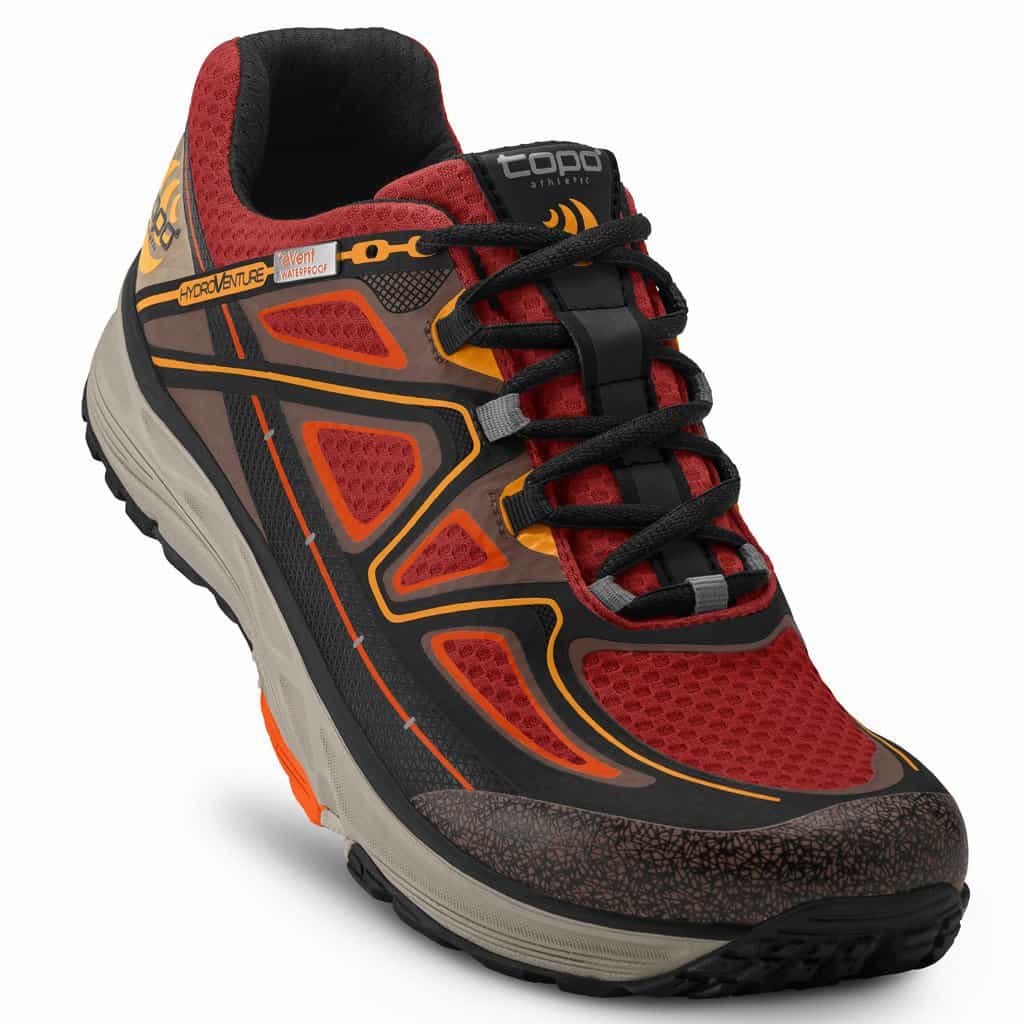 PS: I have tried a couple of other brands of ultralight shoes, for example a pair of Inov8s which weighed less than 200 grams. They were incredibly grippy but did not give the same amount of cushioning as my Topos. They may work quite well for you but they were much too narrow for me. My feet overlapped them which caused considerable discomfort so I had to abandon them.
See Also:
https://www.theultralighthiker.com/2017/10/11/topo-terraventure-shoes/
http://www.theultralighthiker.com/2016/05/03/keen-shoes/
http://www.theultralighthiker.com/ultralight-shoes/
http://www.theultralighthiker.com/foot-care/
http://www.theultralighthiker.com/why-you-should-get-your-feet-wet-when-hiking/