Very little rain was forecast for the three days – and very little fell. We were however treated during the night to that beautiful brooding, ominous rolling booming of thunderstorms clawing their way across the faces of the mountains, and to the mysterious comings and goings of the cervine denizens to their wallow not twenty yards away. I have picked out the best 40 or so of a couple of hundred snaps I took during the six lazy hours we were paddling on the second day. We ended up camped just below the twin bridges of Neates Track, again on a lovely grassy verge where a small stream entered the river on the true left bank. The snaps are in order, so mostly I will just allow them to reveal this wonderful river to you.
Leaving camp: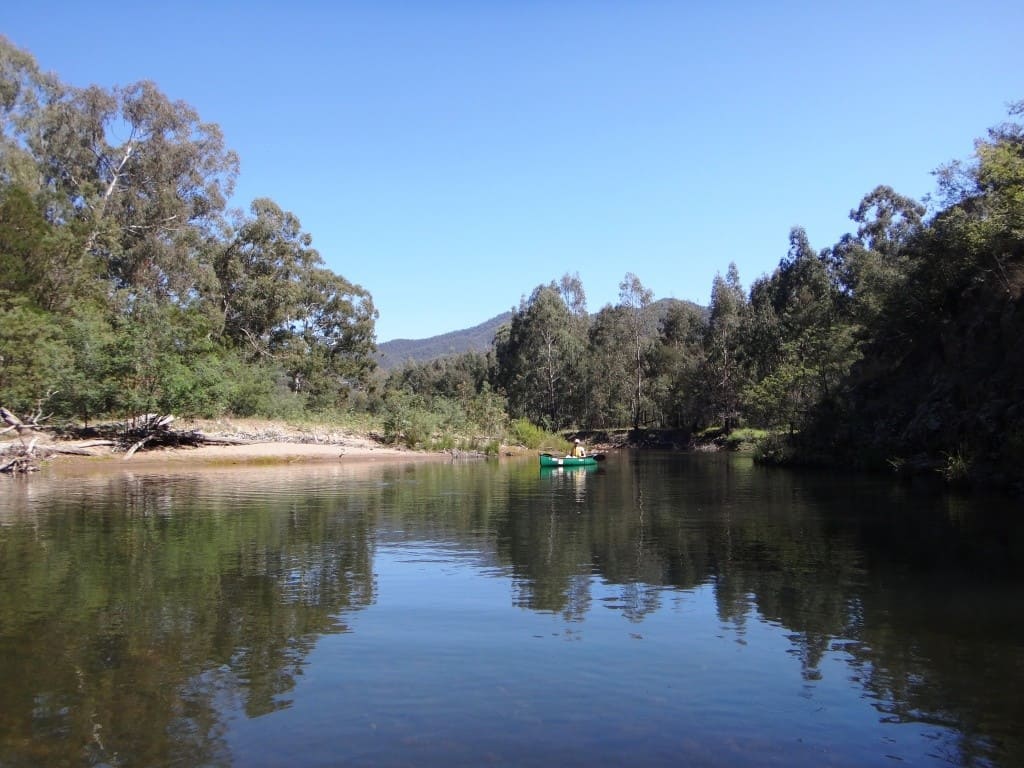 Lots of pebble races. We often had to get out at 1.75 metres. It would have been better at 1.8, but still possible at 1.70.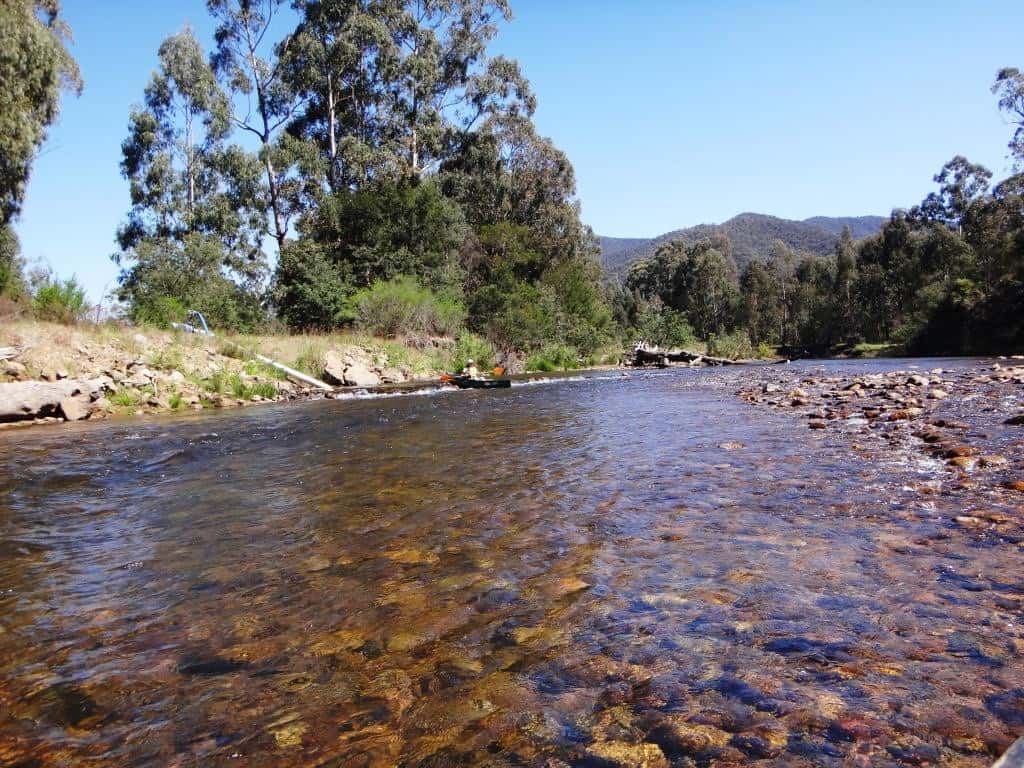 Duck Della.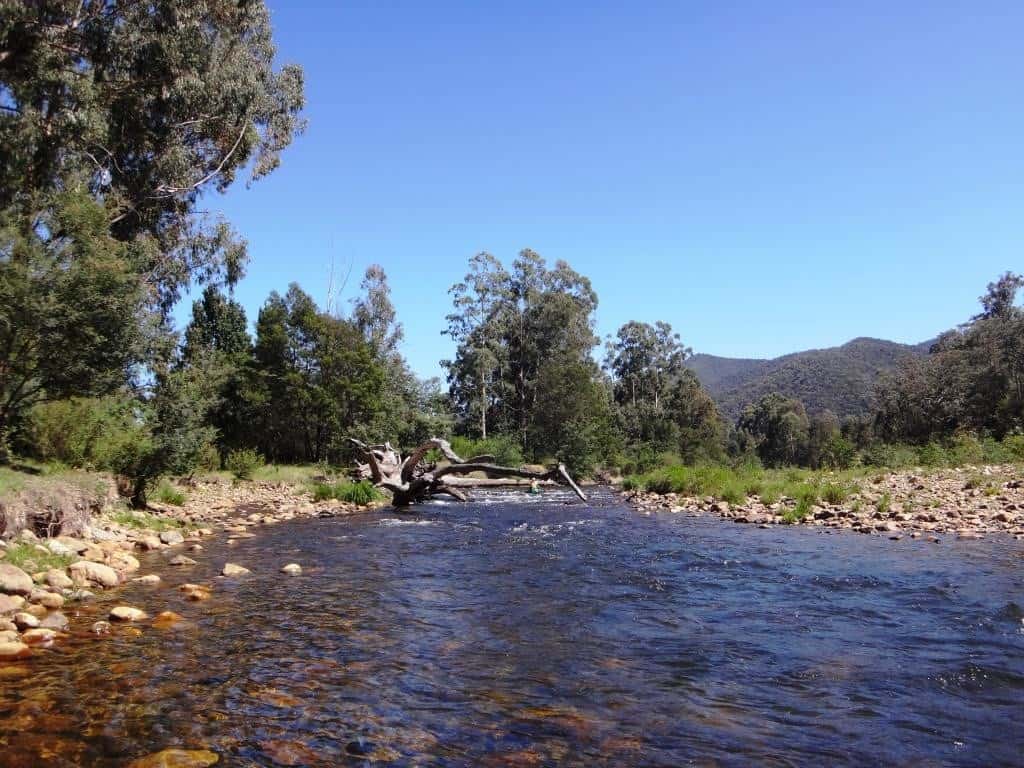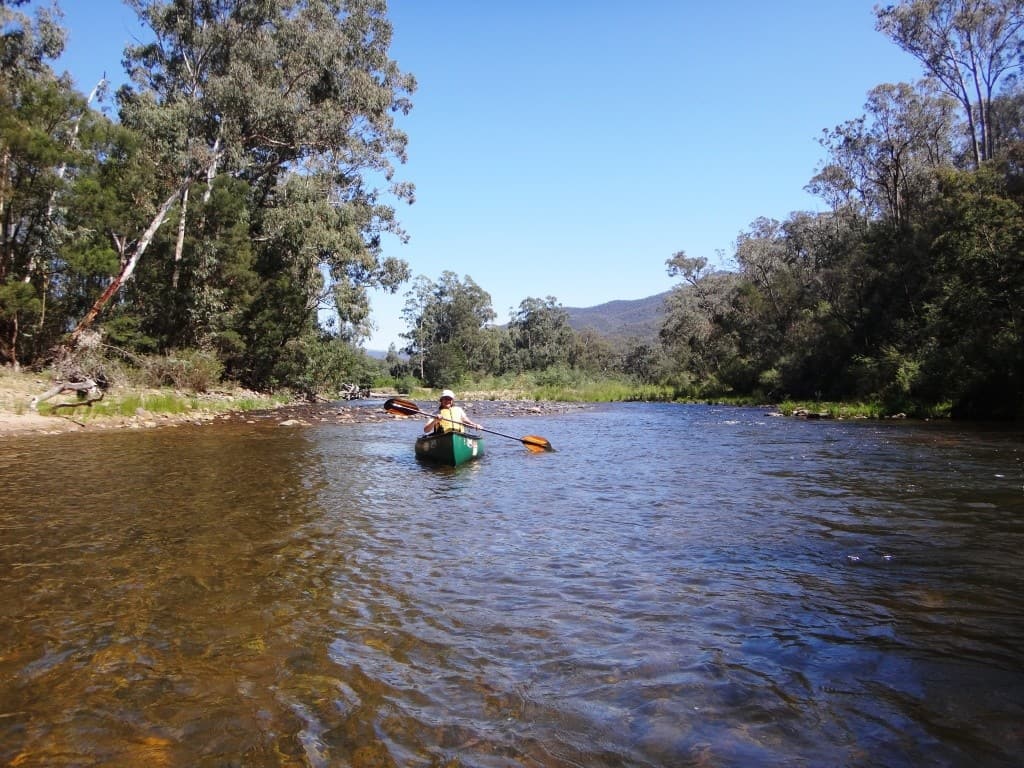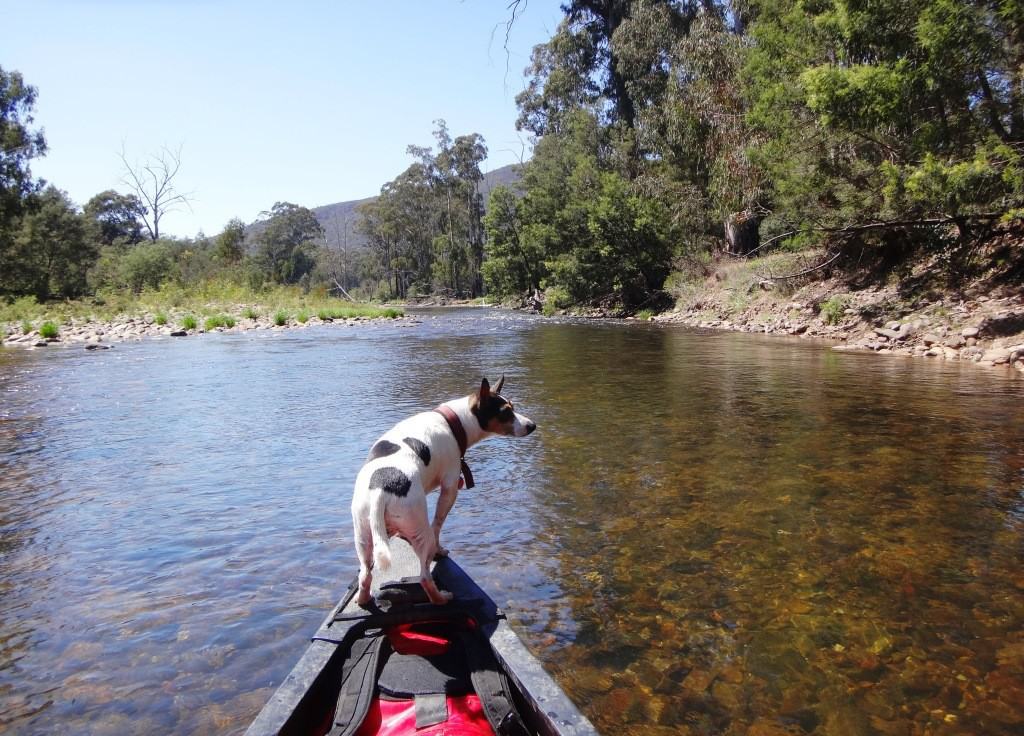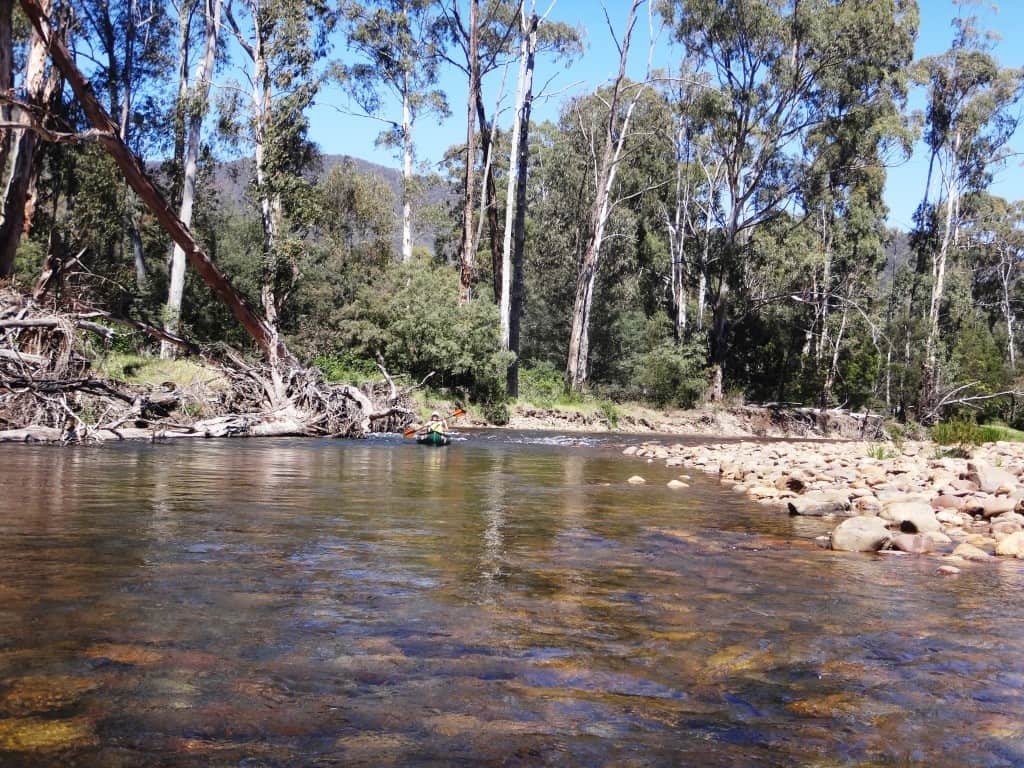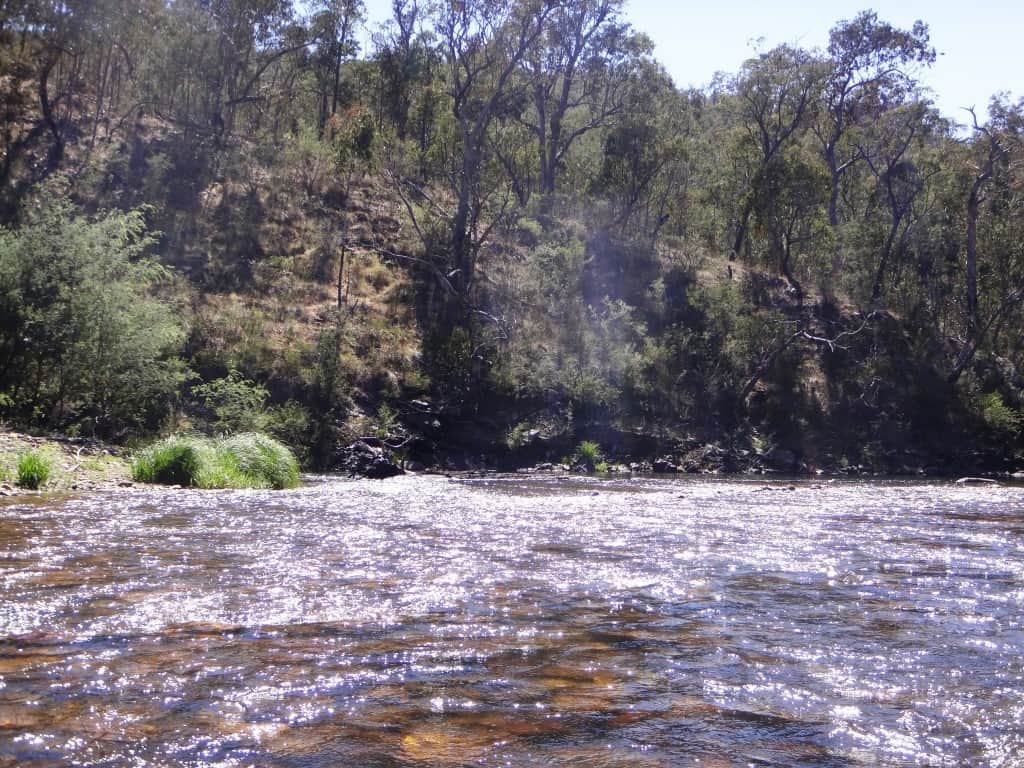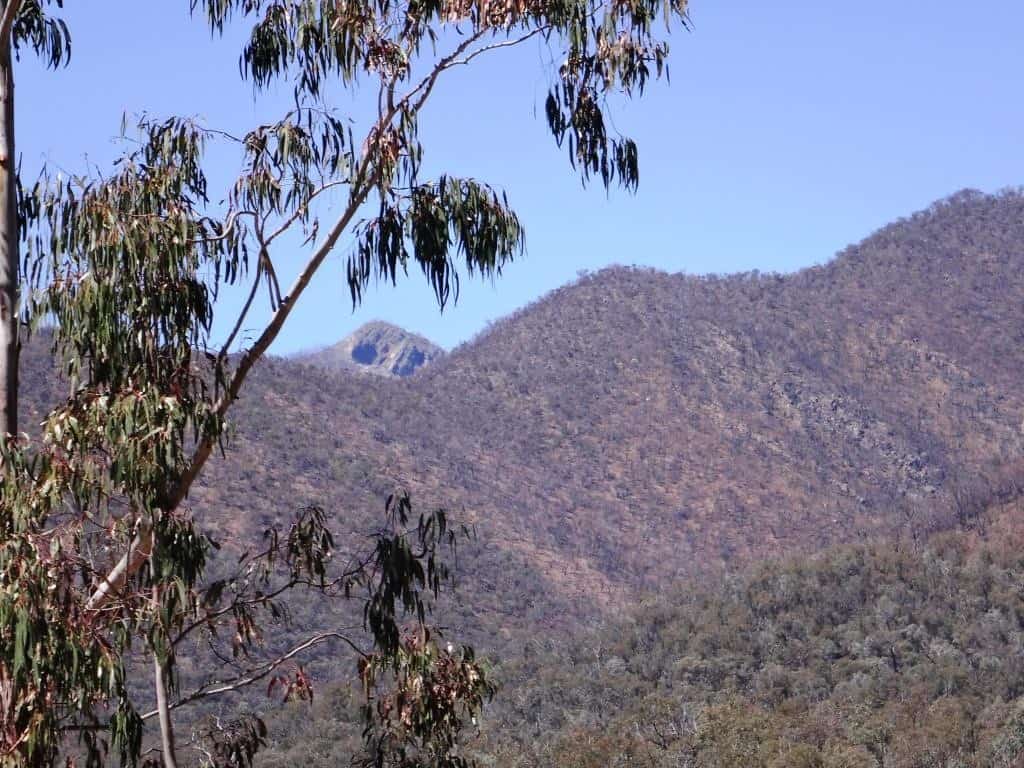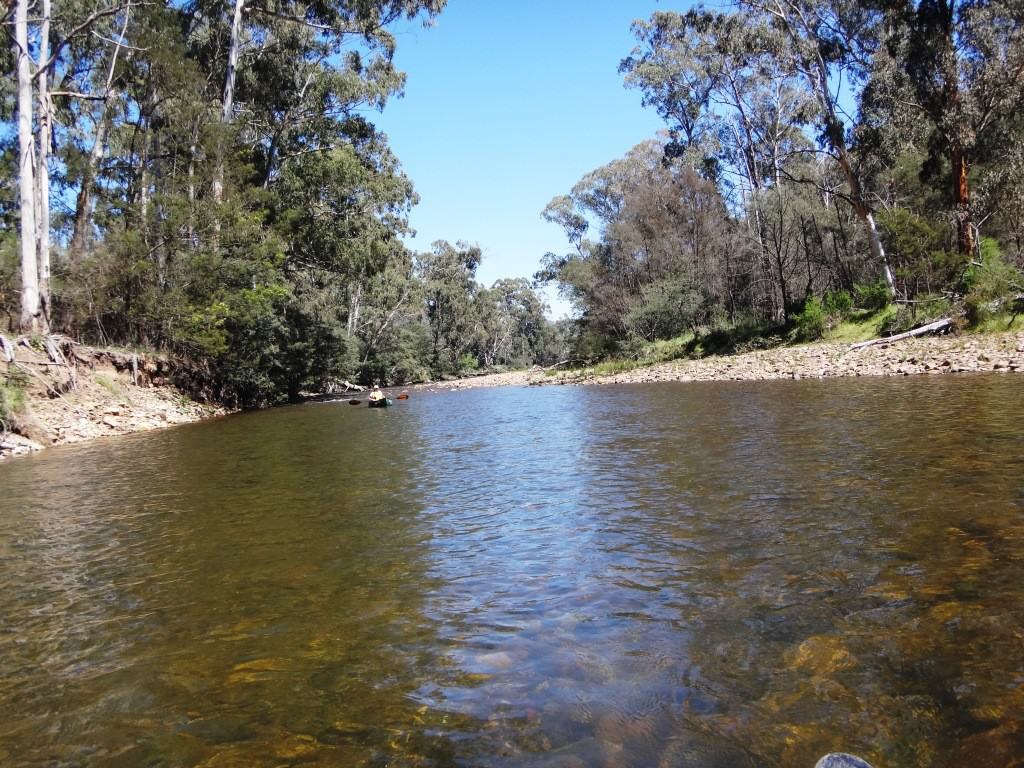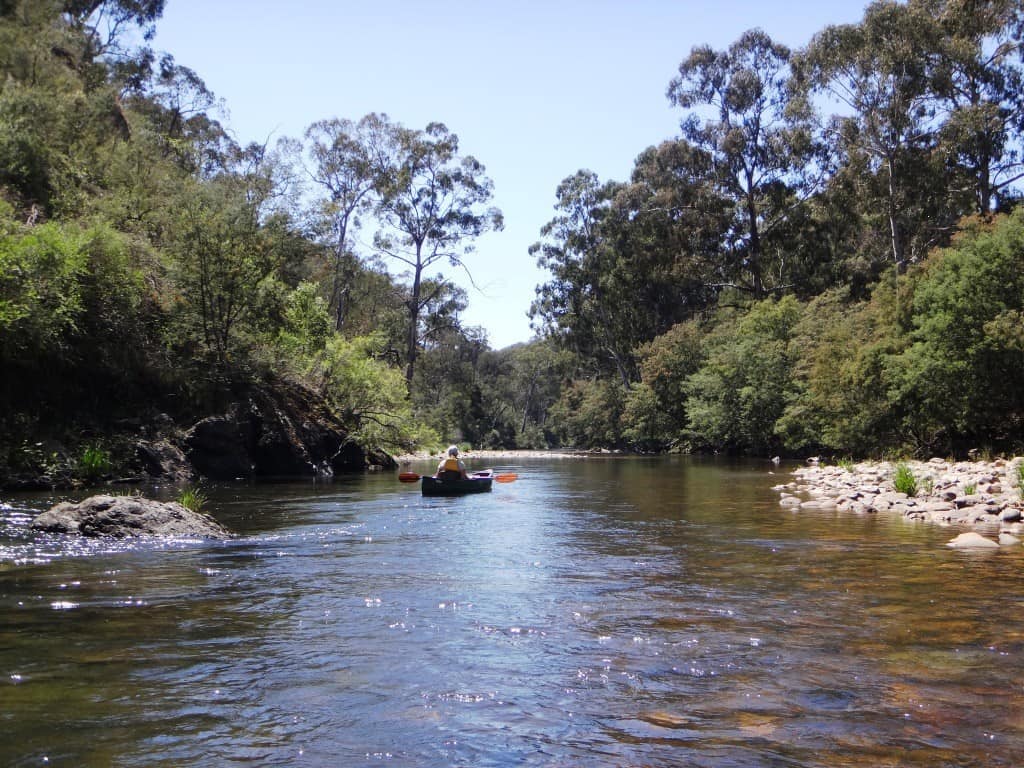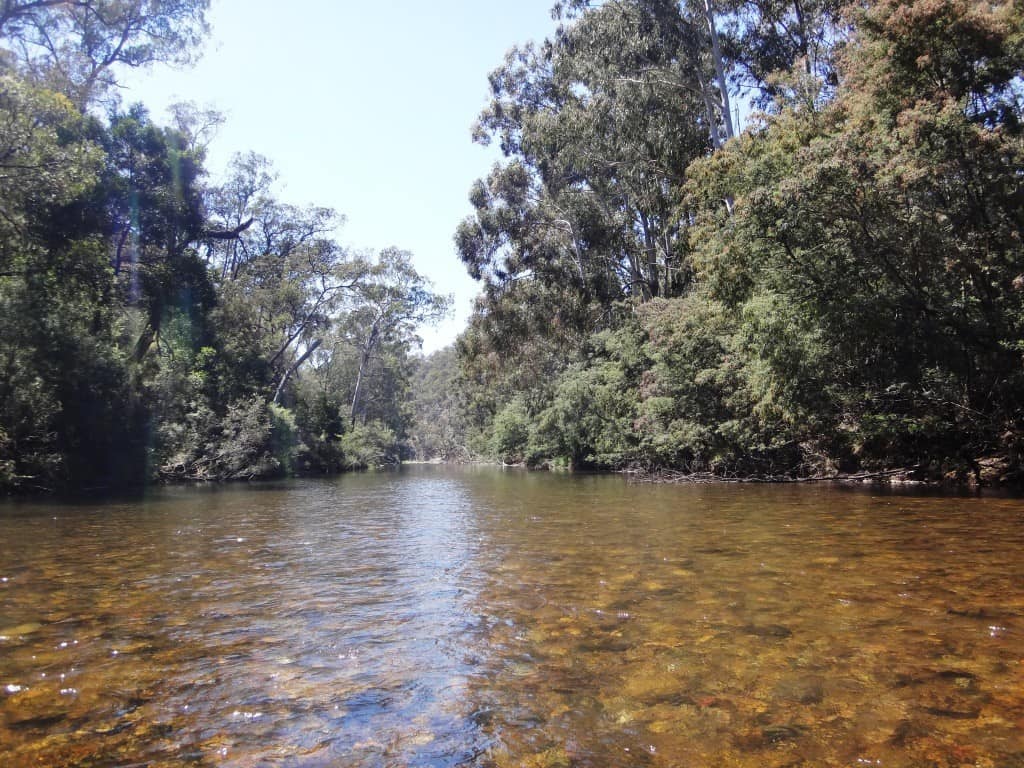 Getting side on to a log like this would have you out too. Beware.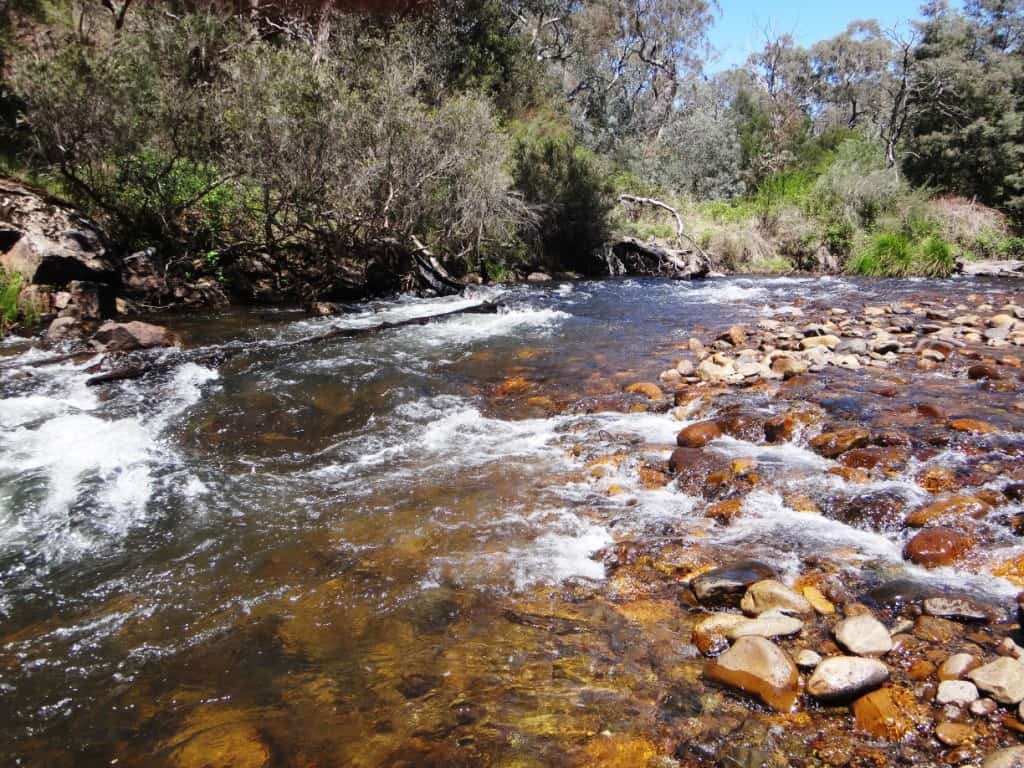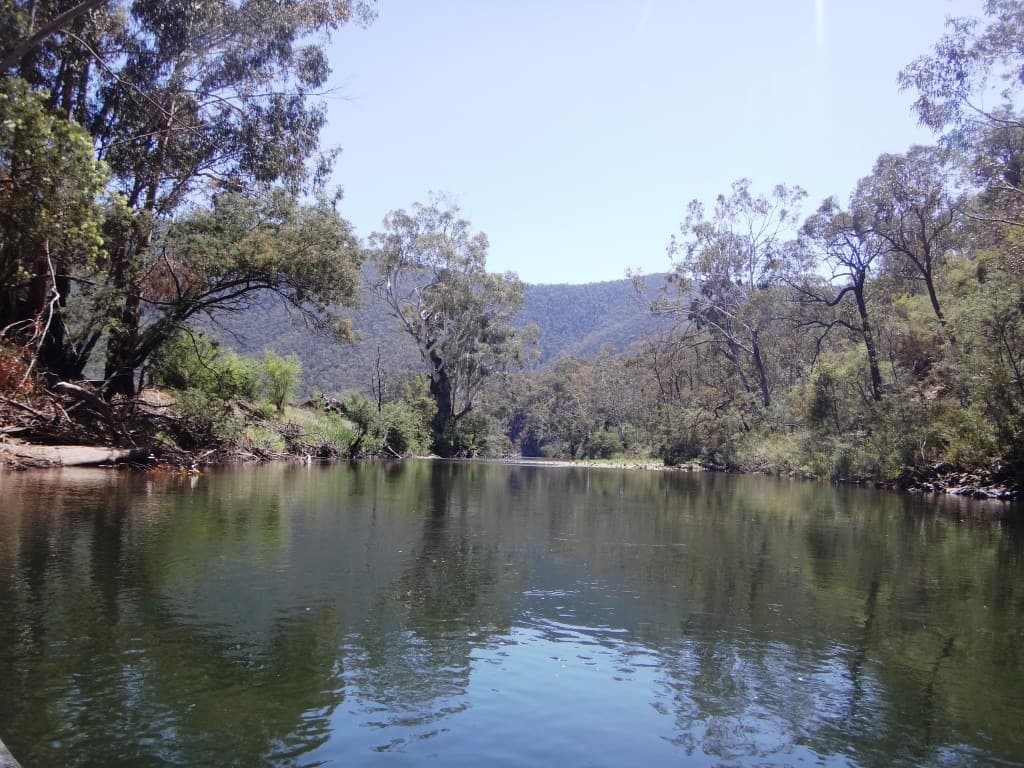 There were lots of these white moths feeding the many trout the river supports. Anglers take note. The river also supports carp near as big as your legs. Maybe there will be man-eaters here in the future?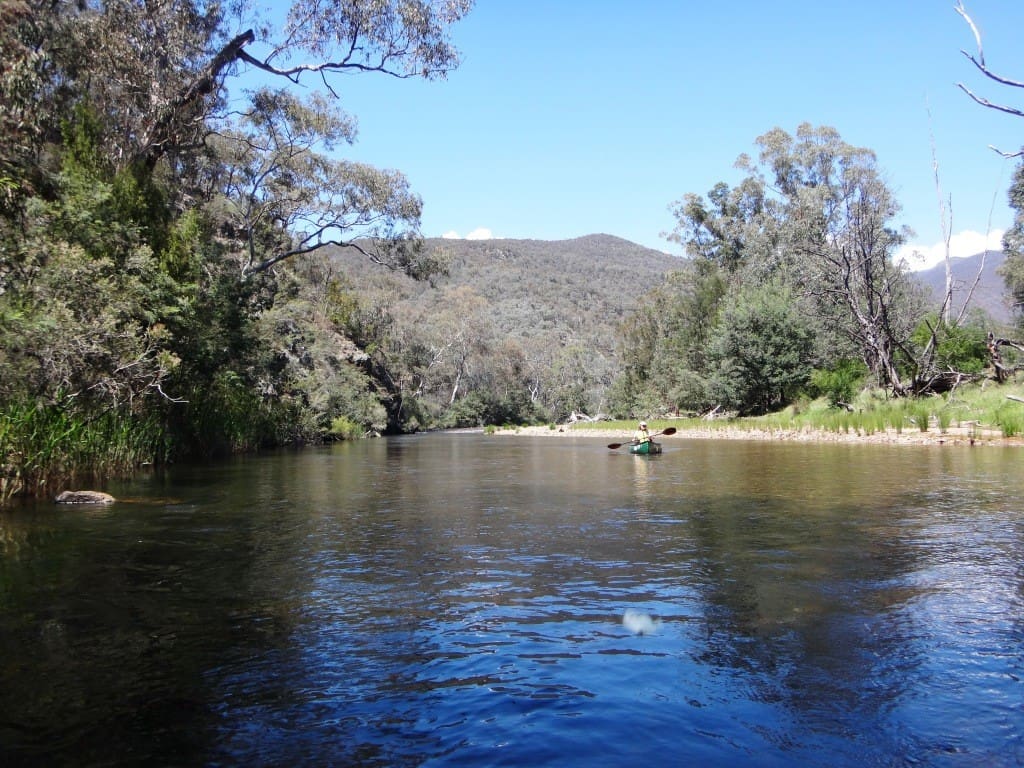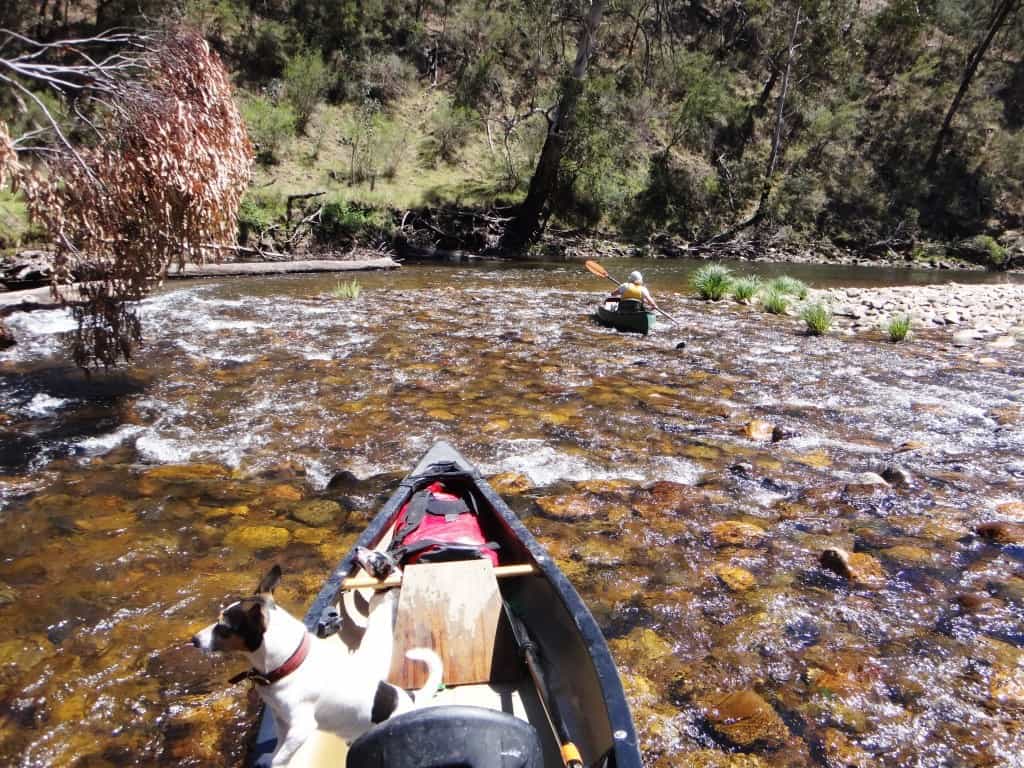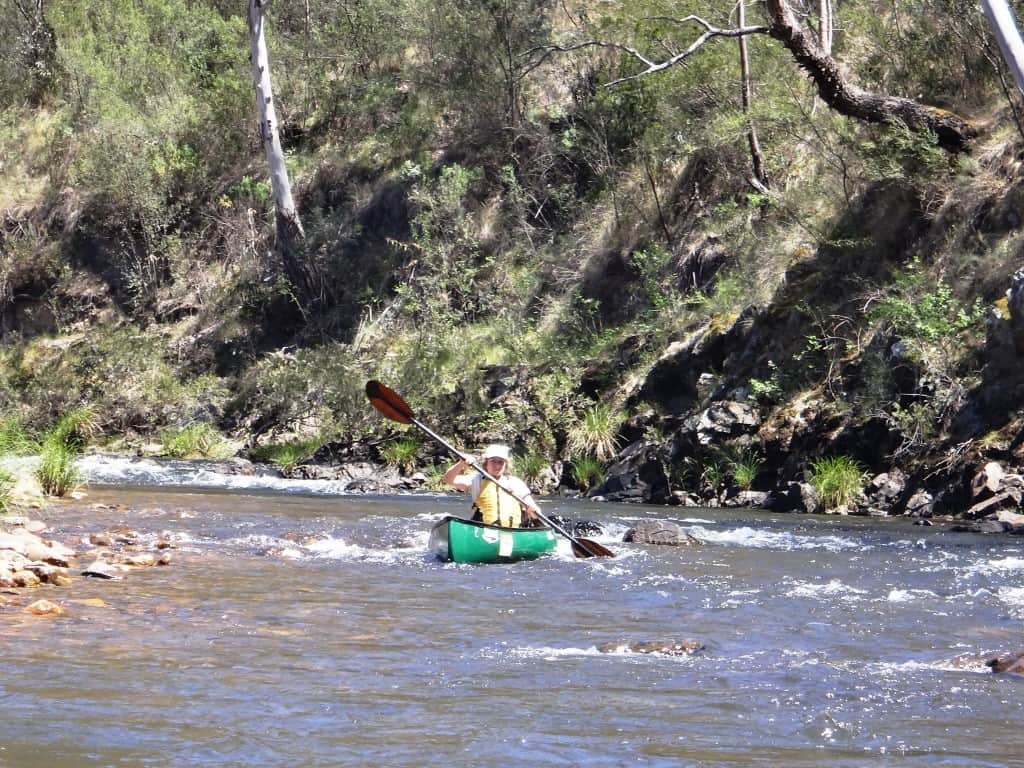 The PC brigade cleared out the wonderful, beautiful willows which held the banks together. As a consequence they are falling in everywhere and the river is getting shallower and shallower – getting silted up. Replanting them will be a lot of work, but it must be done! Take a few green willow wands with you on every trip.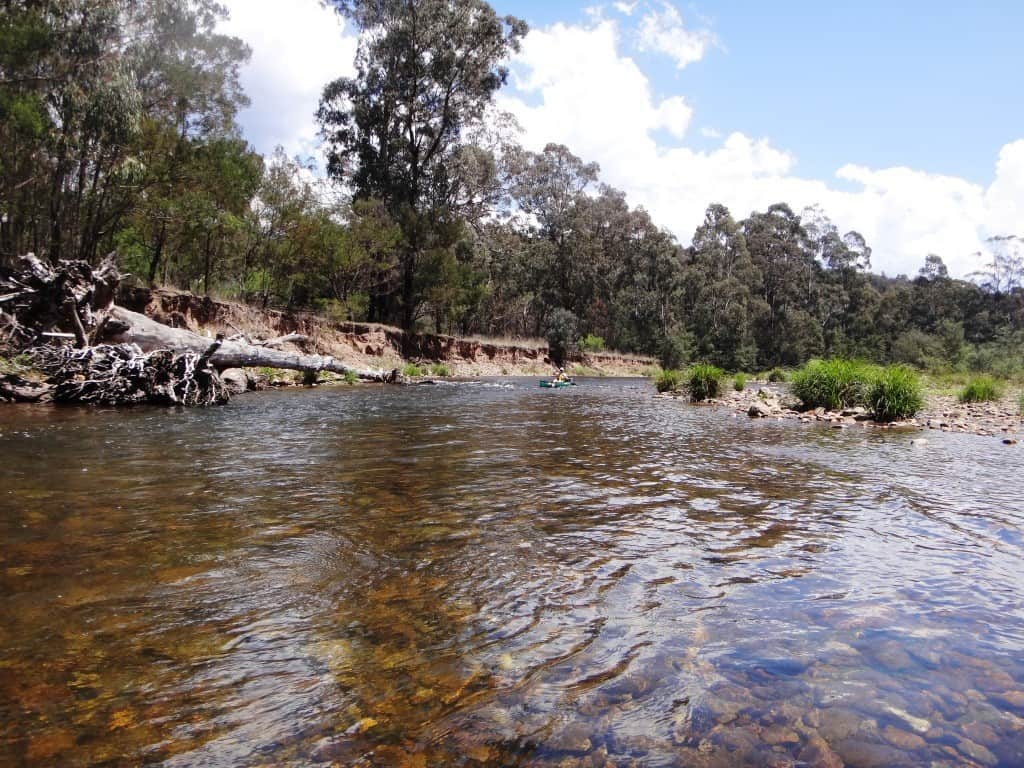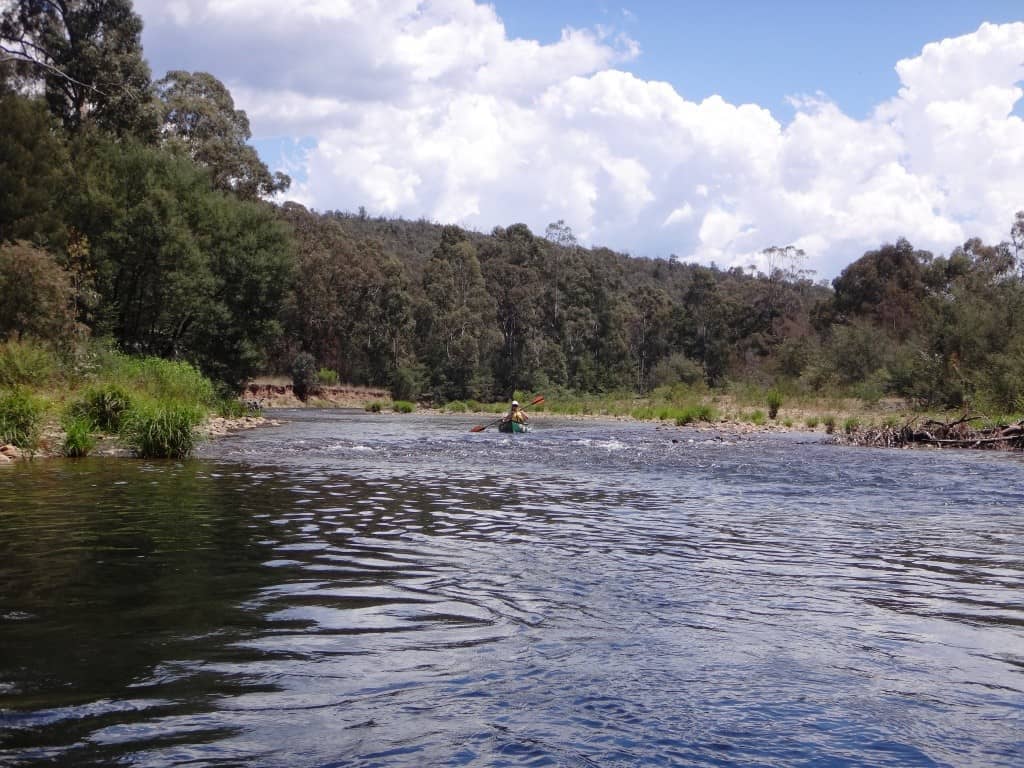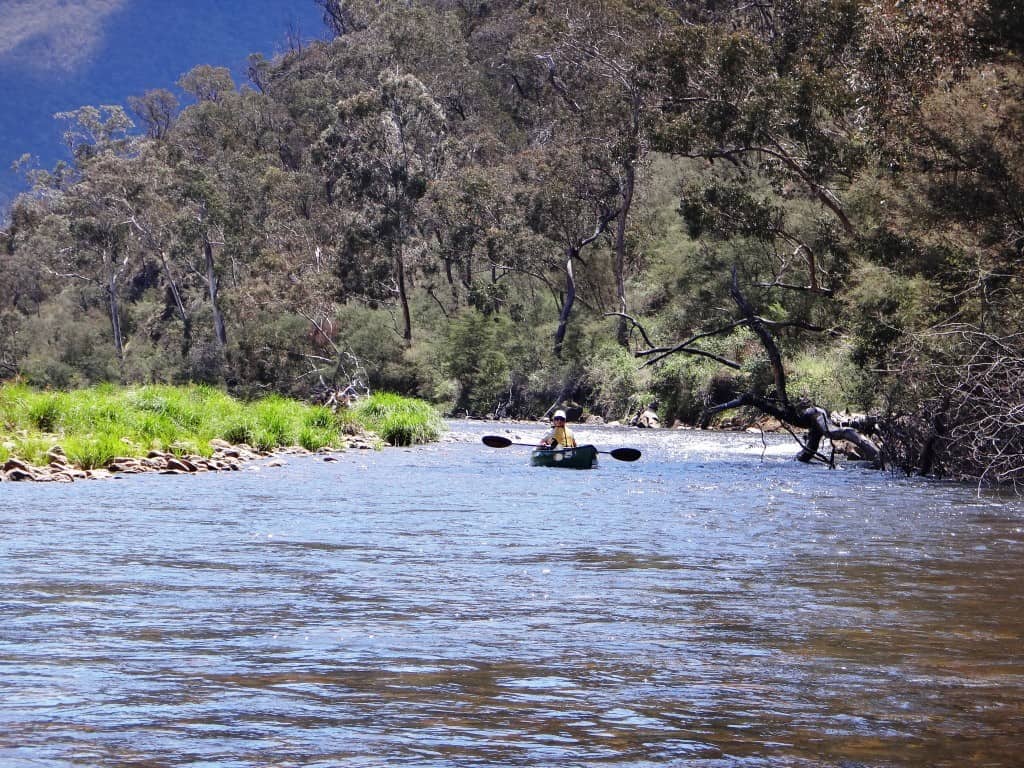 This little guy was in a desperate hurry to get out of sight!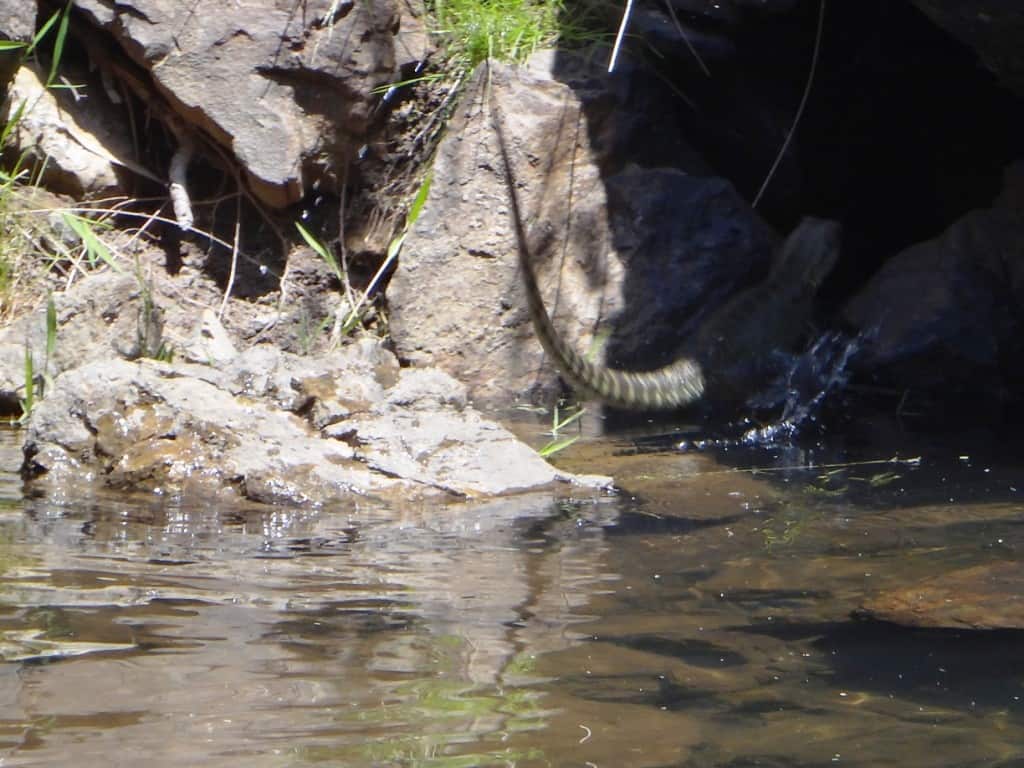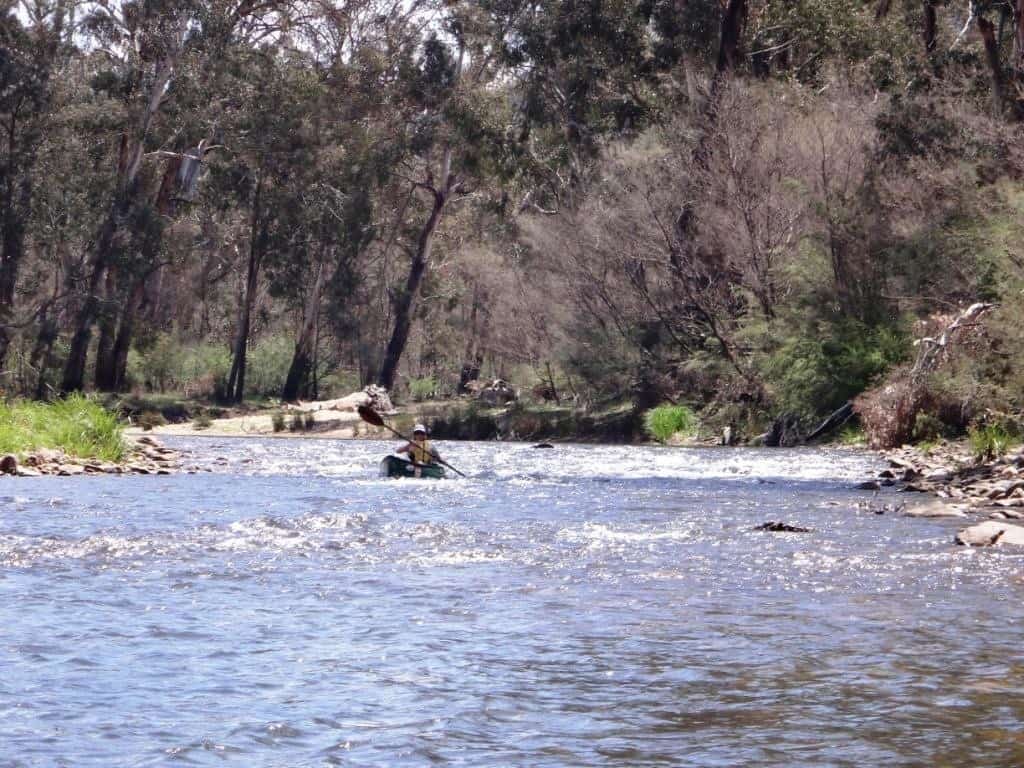 Large gums are being undercut and falling – here blocking the river completely. Especially at higher levels you have to keep your eyes peeled. If you were stuck under one of these you would be a goner!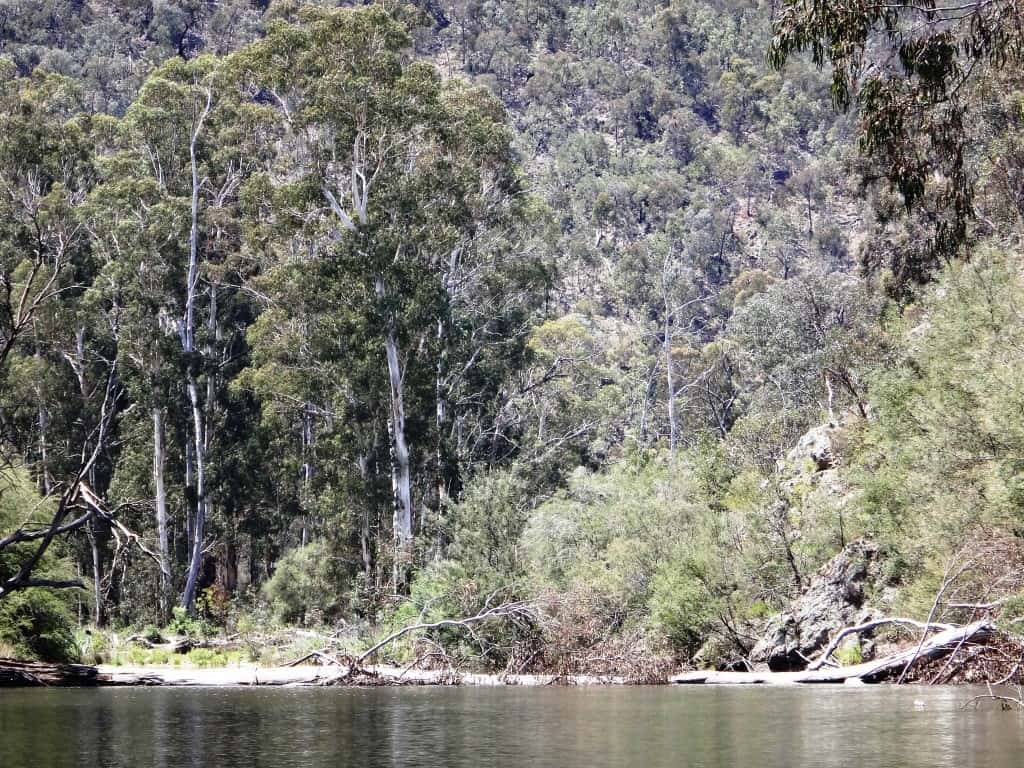 We had to climb out onto them (there were three altogether), heave the boats on top, then  tumble back into them on the other side. Chose a slack bit of water for this maneuver.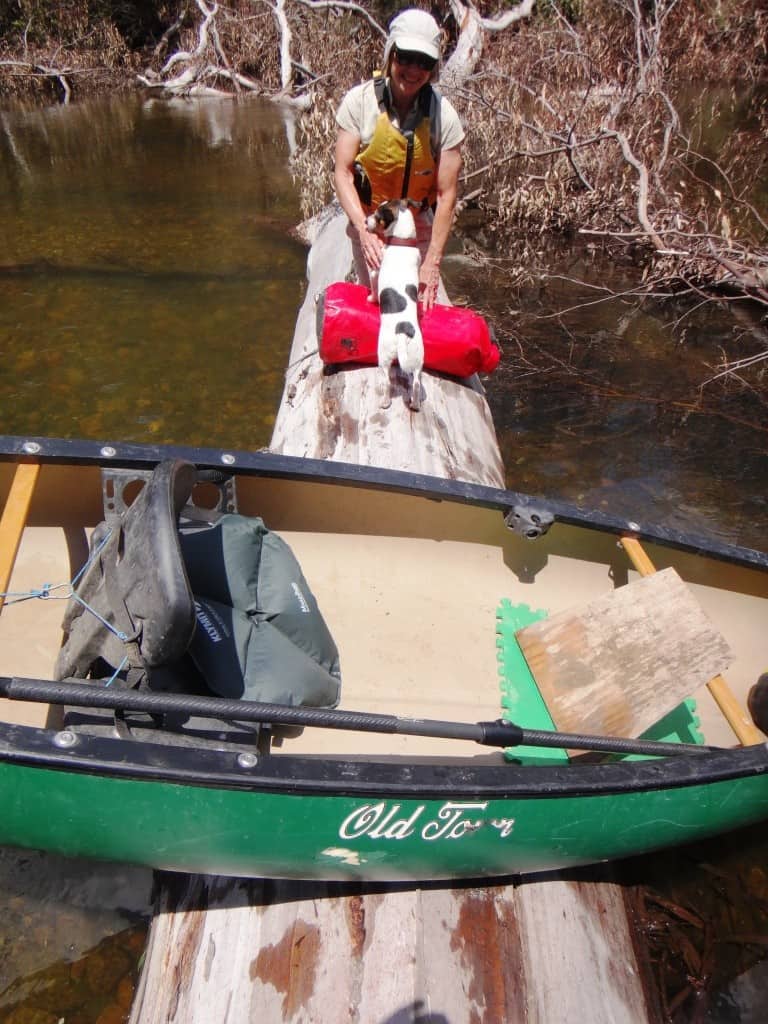 Tiny waits patiently.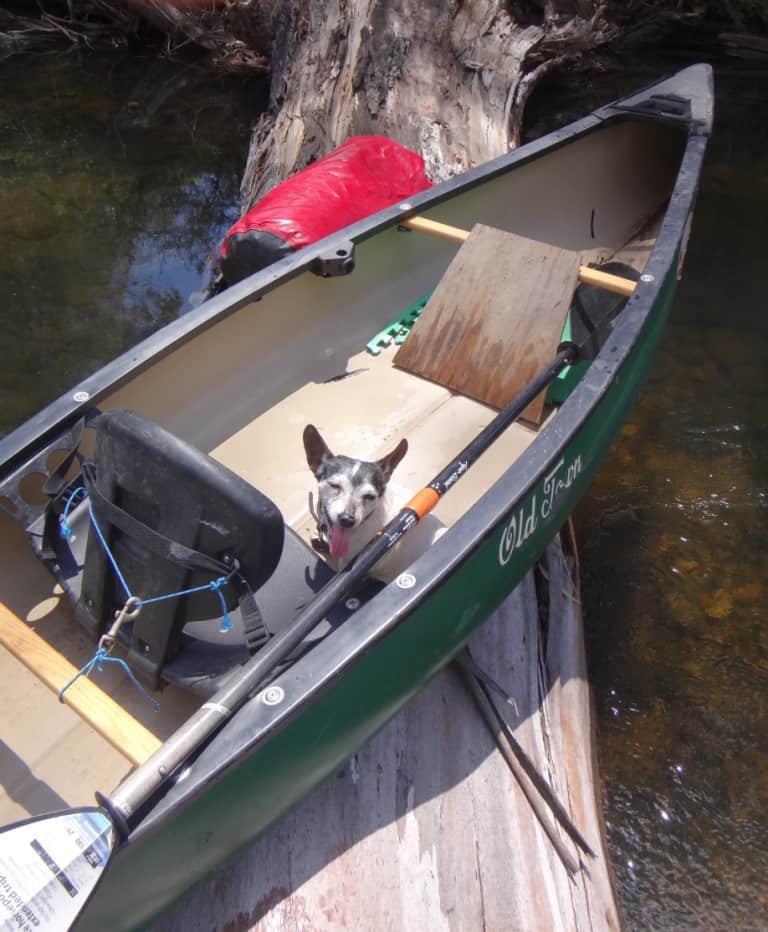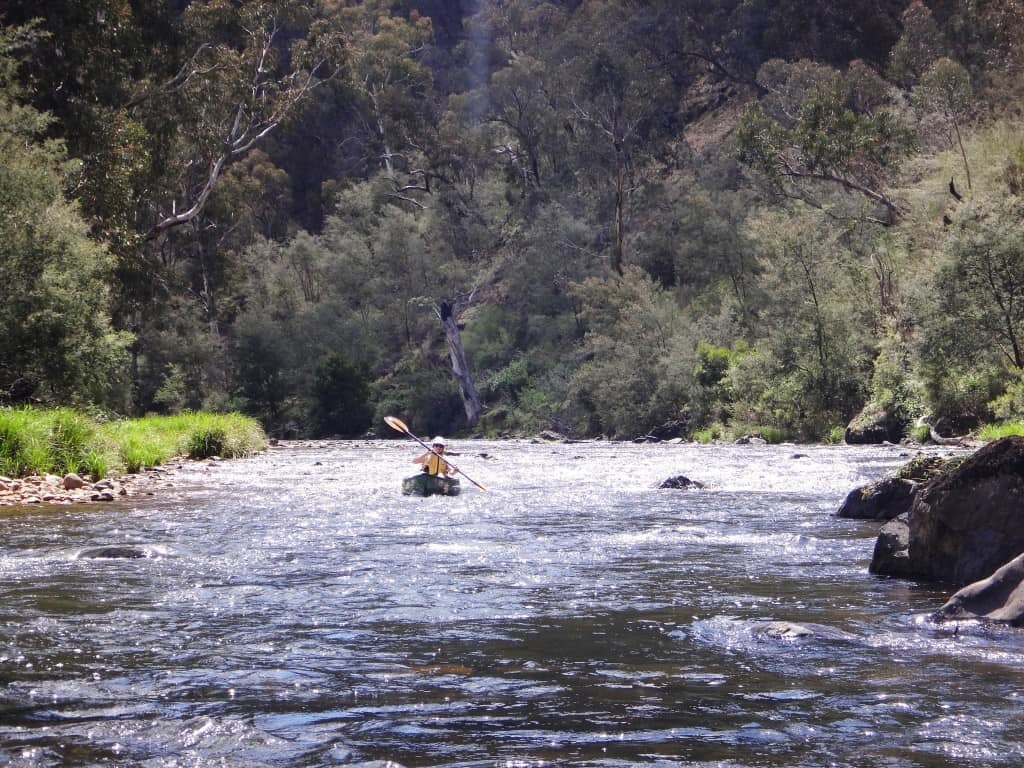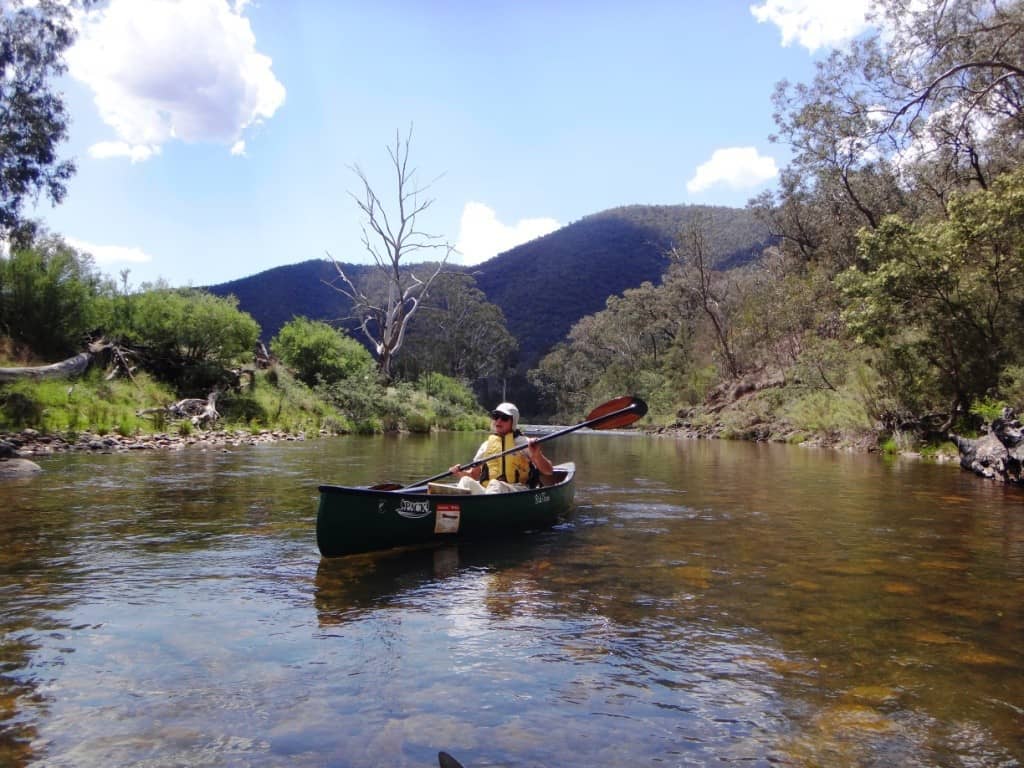 What a great sky!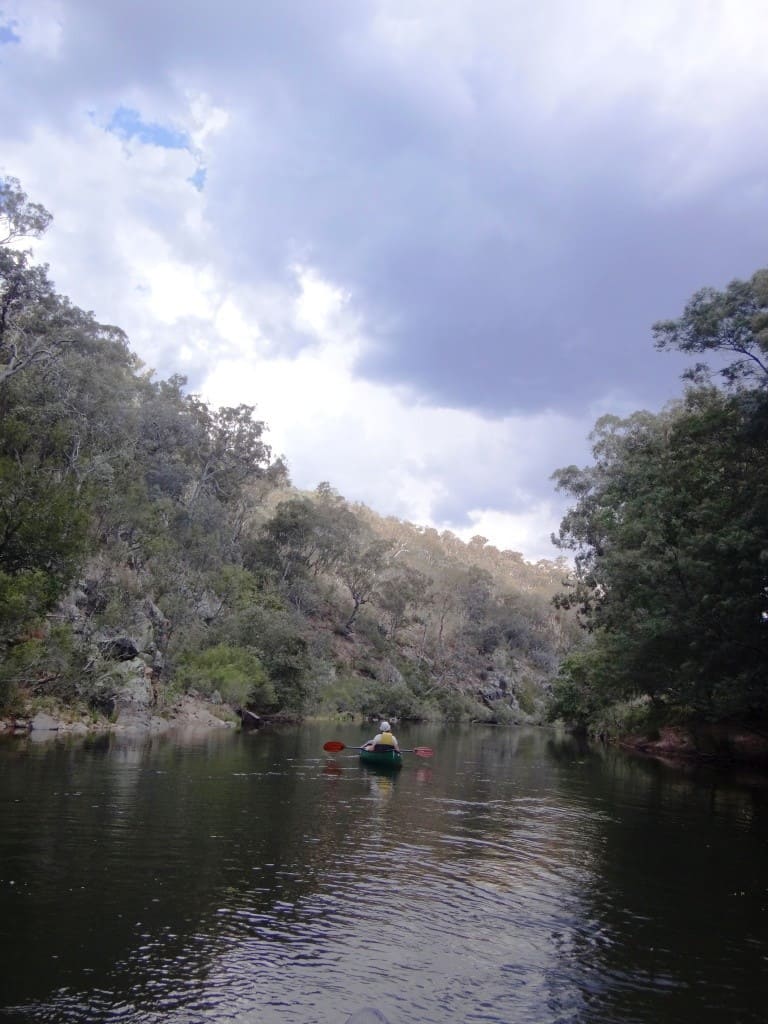 There are lots of lovely beaches for lunch or a snack.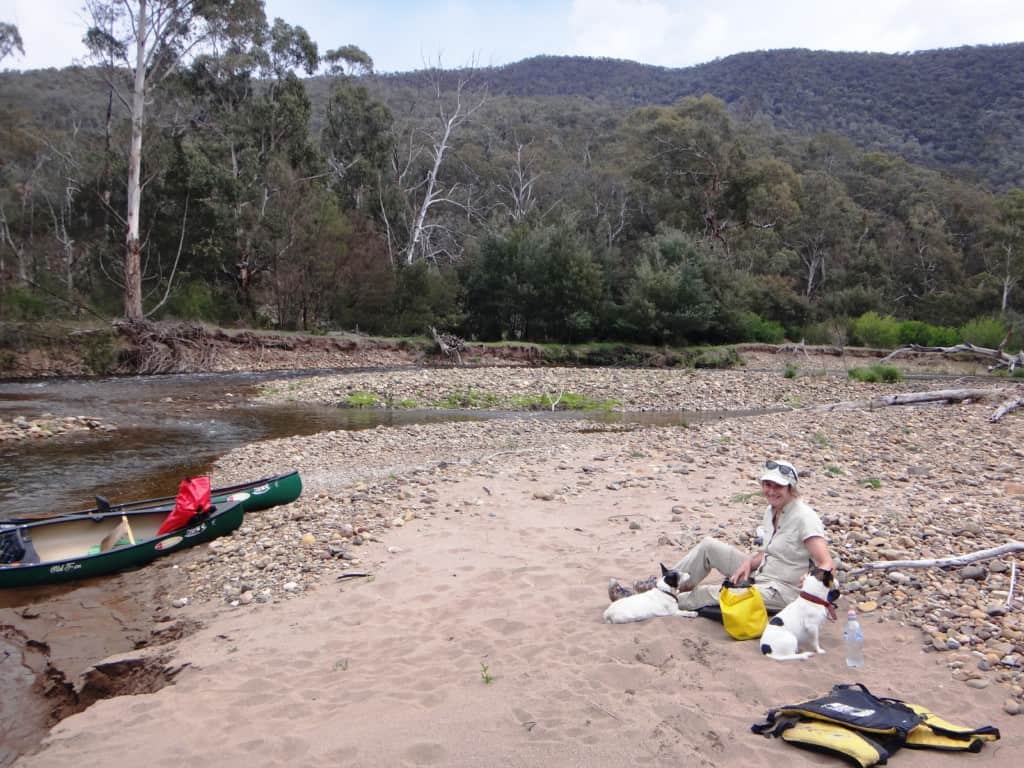 This was a pretty good spot too.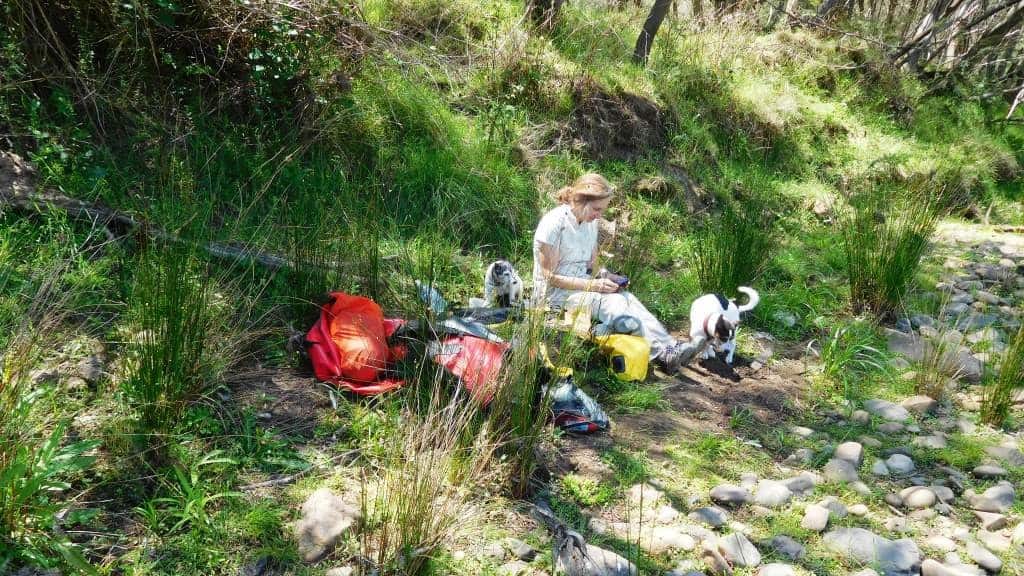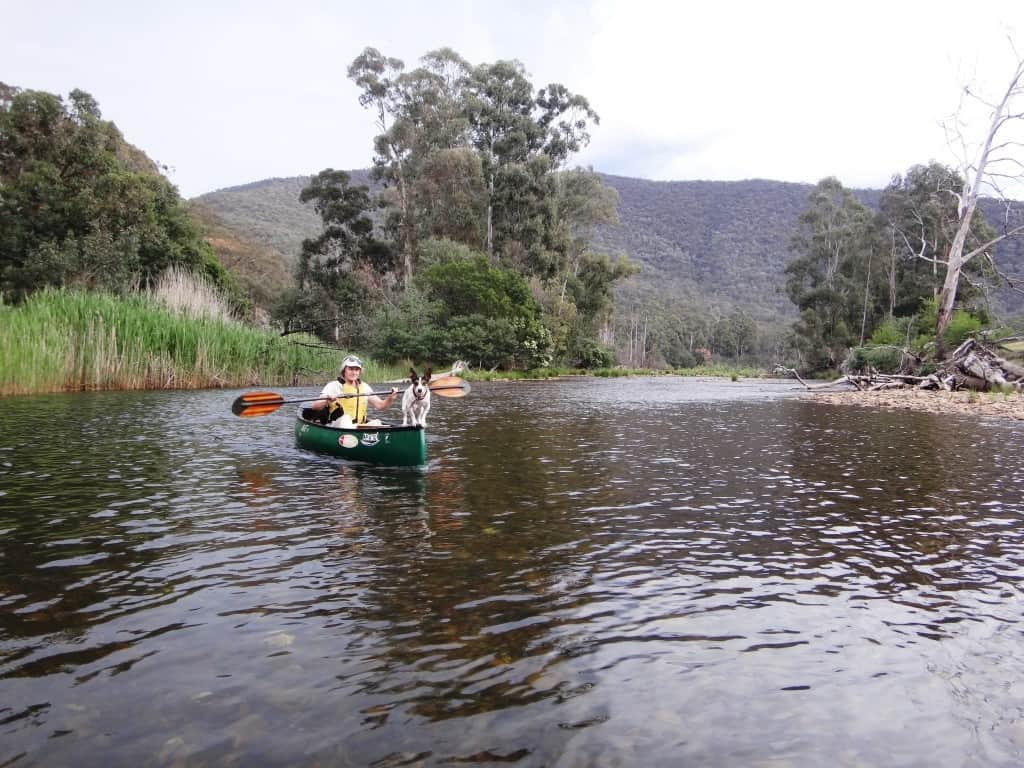 Everywhere you look: postcard perfect!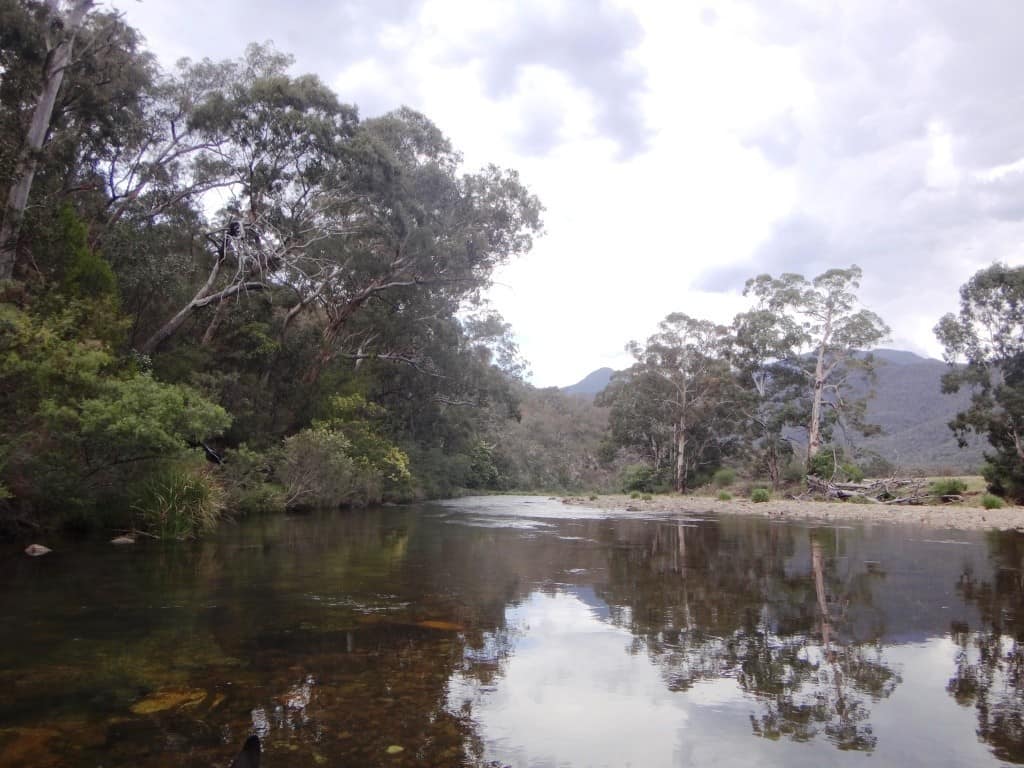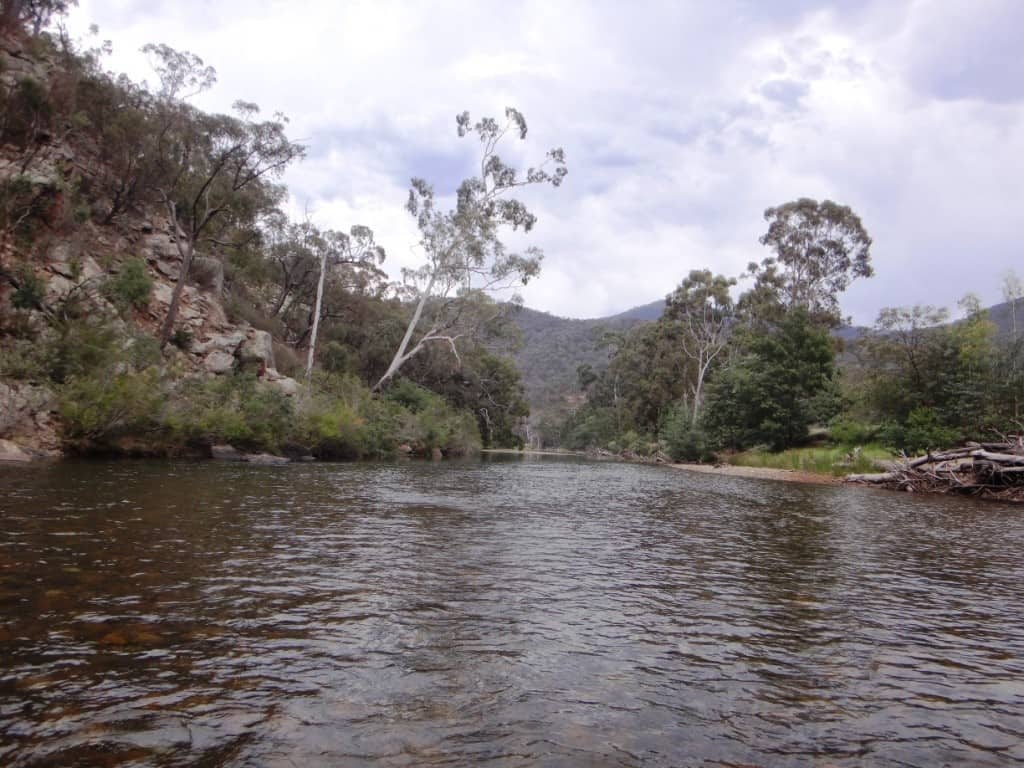 I couldn't resist posting these two snaps of a wood duck. I only wished the camera had focused a little better on its flight.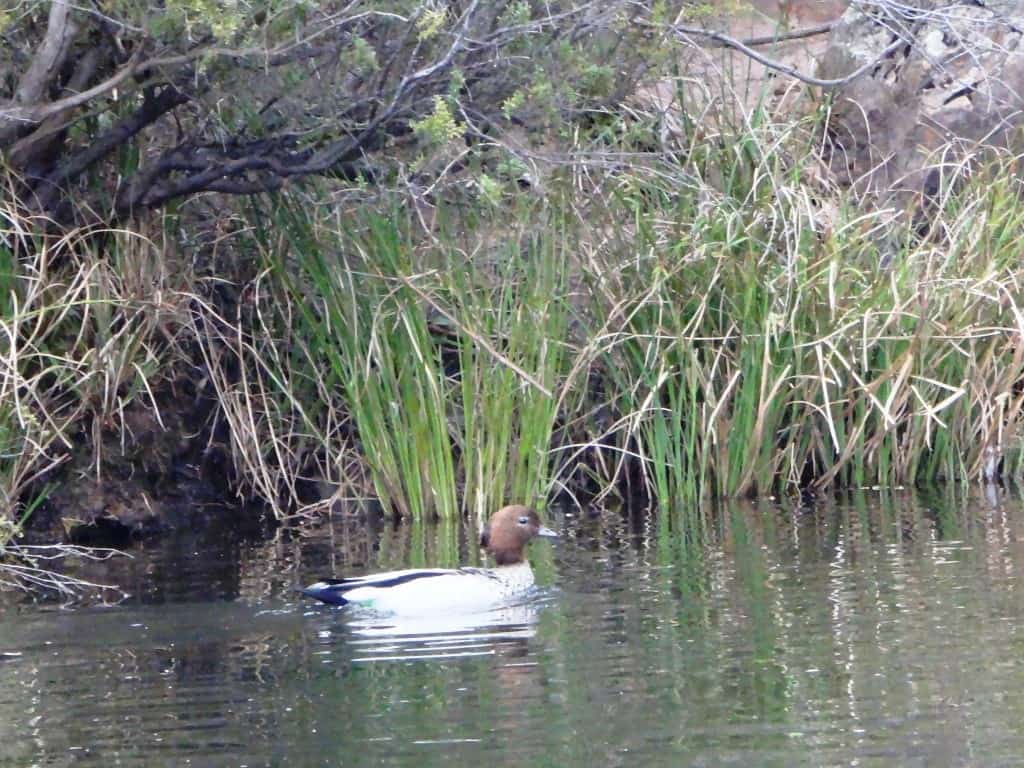 Who'd have thought though that s/he took three jumps off the water in the blink of an eye!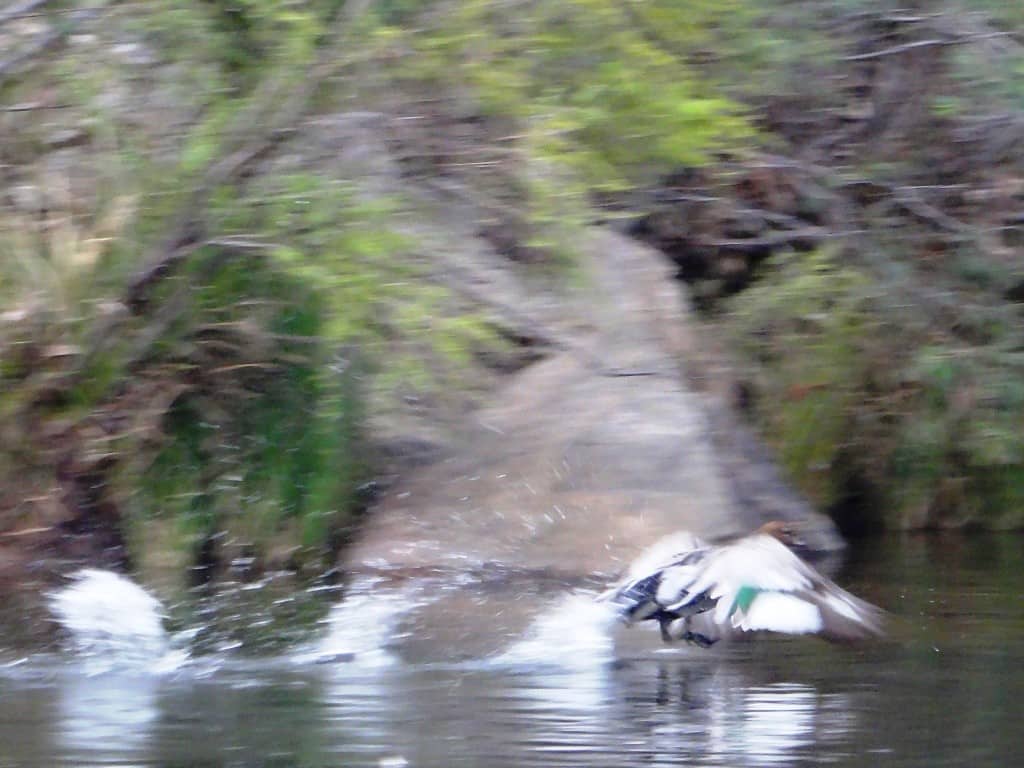 Visual porn.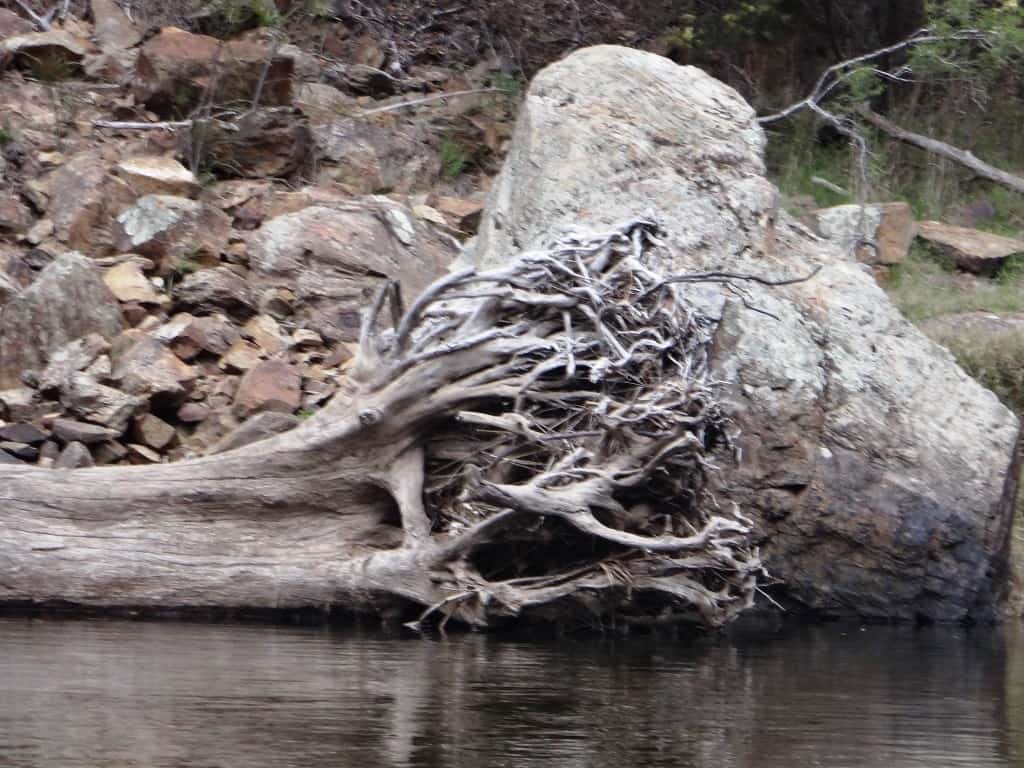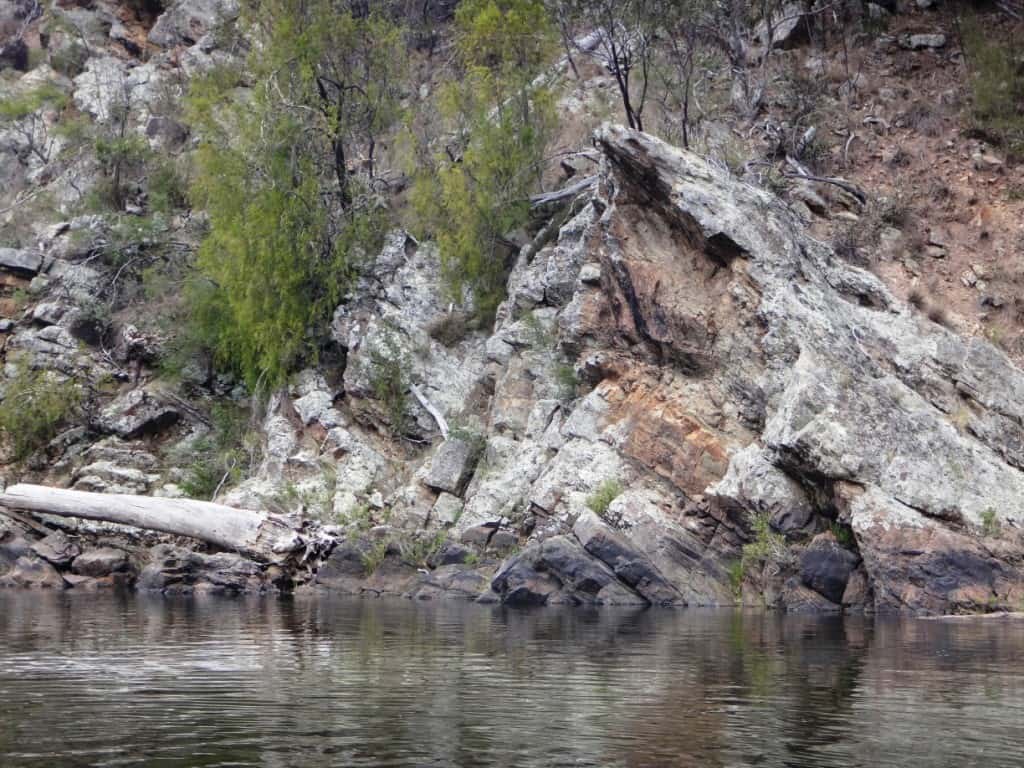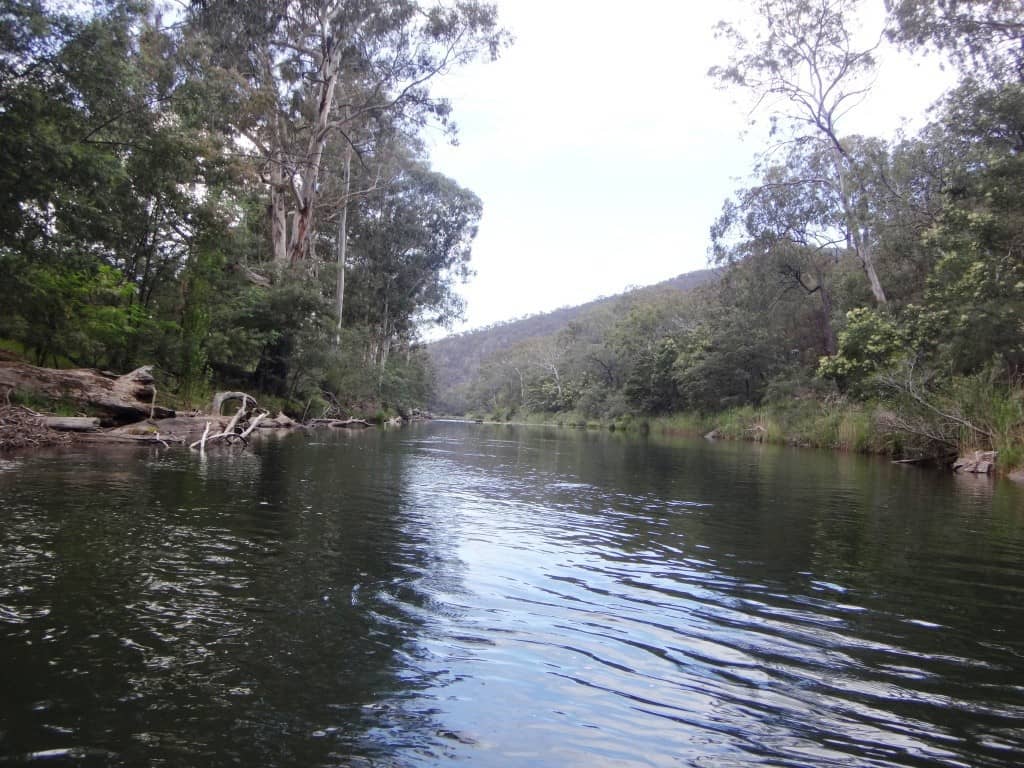 A lovely old swing bridge at Neates Track.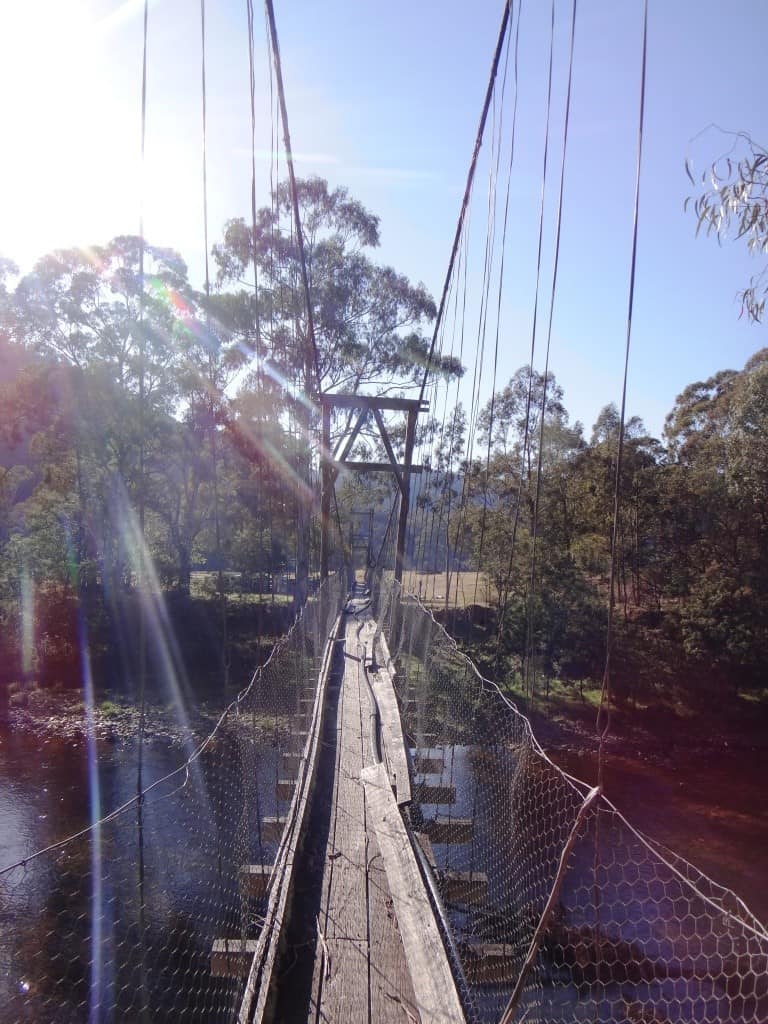 Apparently you are supposed to avoid this lens rainbowing – but I love it! What a great idea for a vehicular bridge. There definitively should be more of these.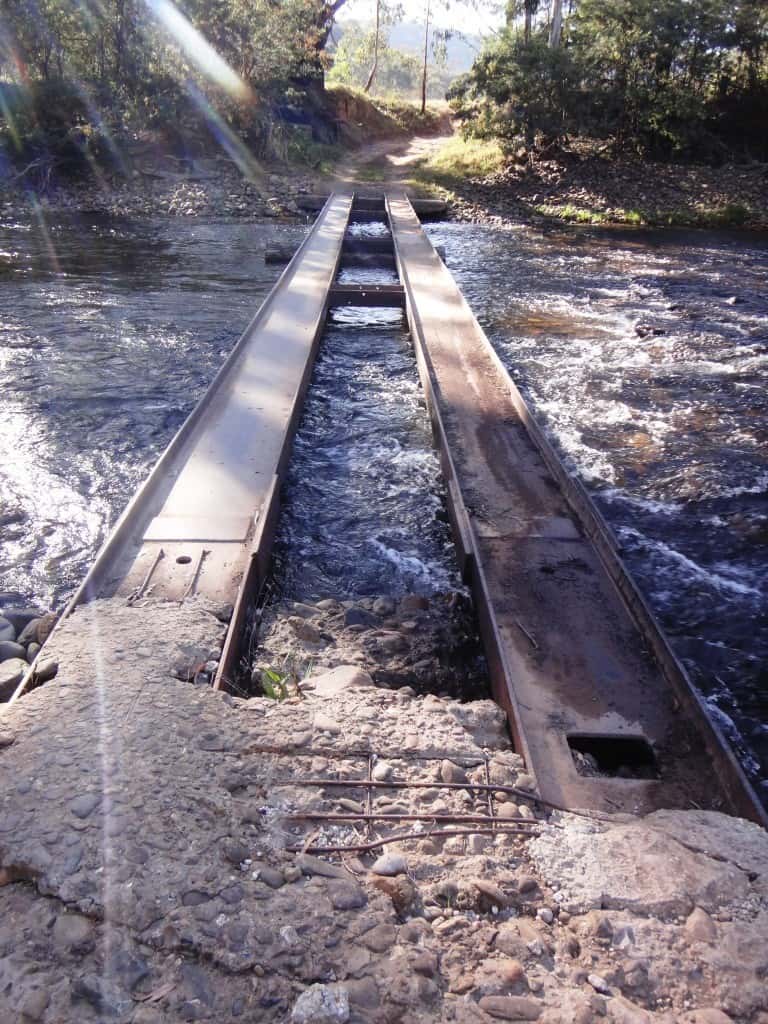 Again, a lovely grassy camp on the left bank 100 metres downstream from the bridge.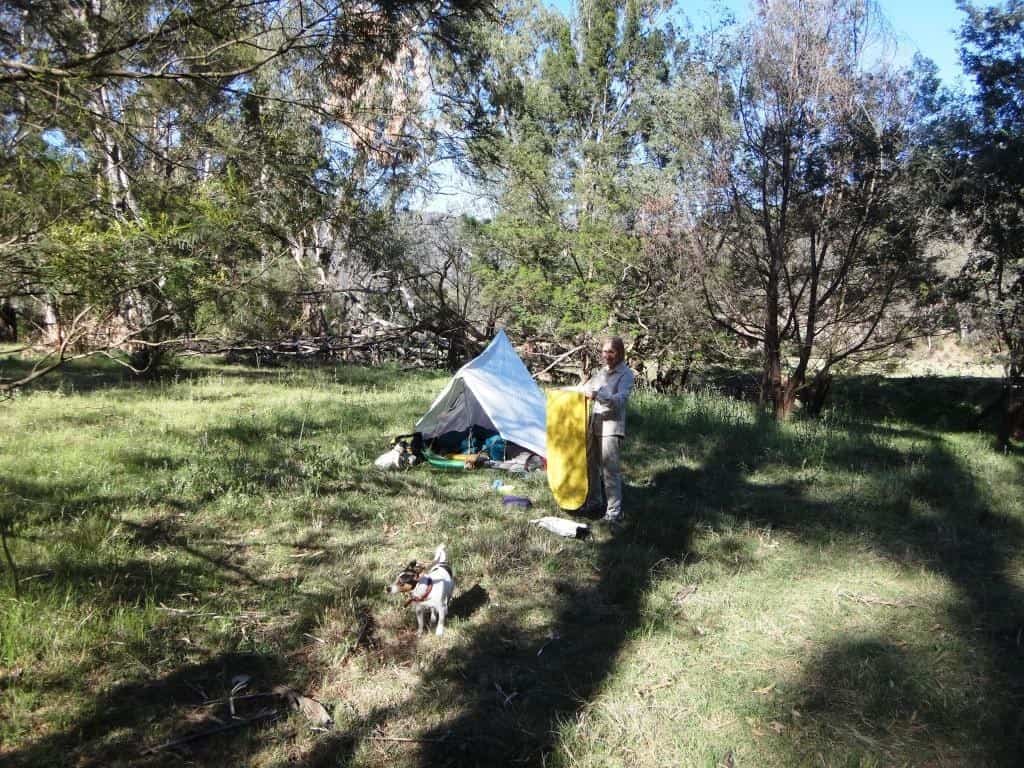 Della found this interesting deer head. She will restore its flesh with felt. An interesting trophy it will become.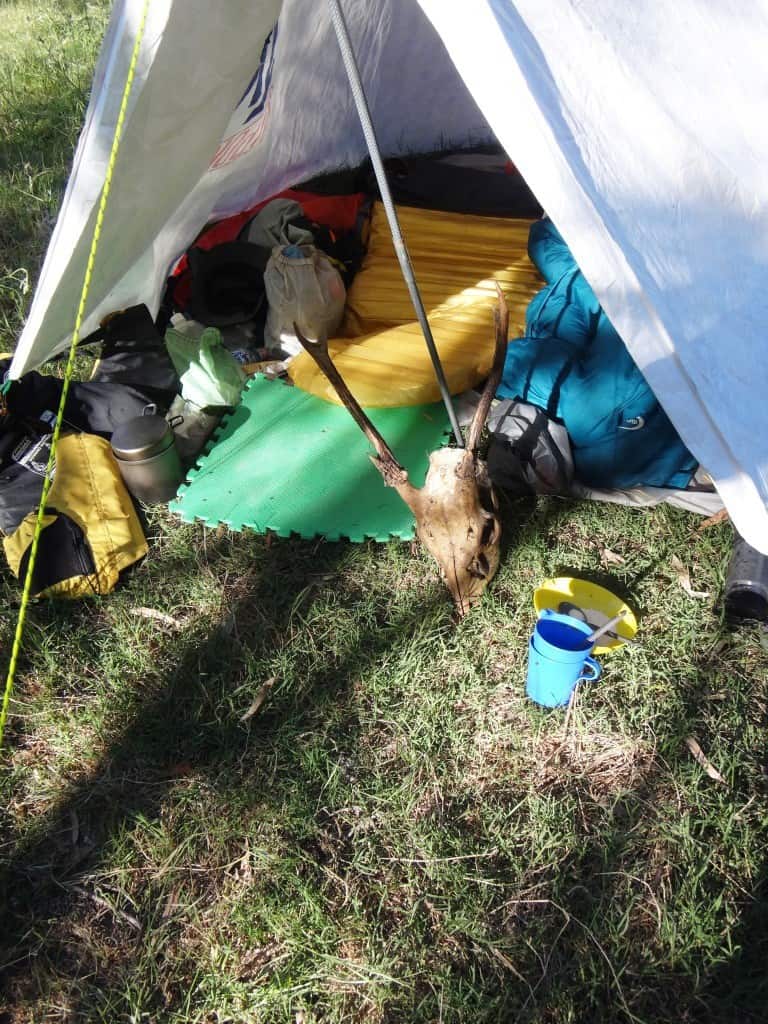 A beautiful spot to camp. Stay well clear of the large gums though.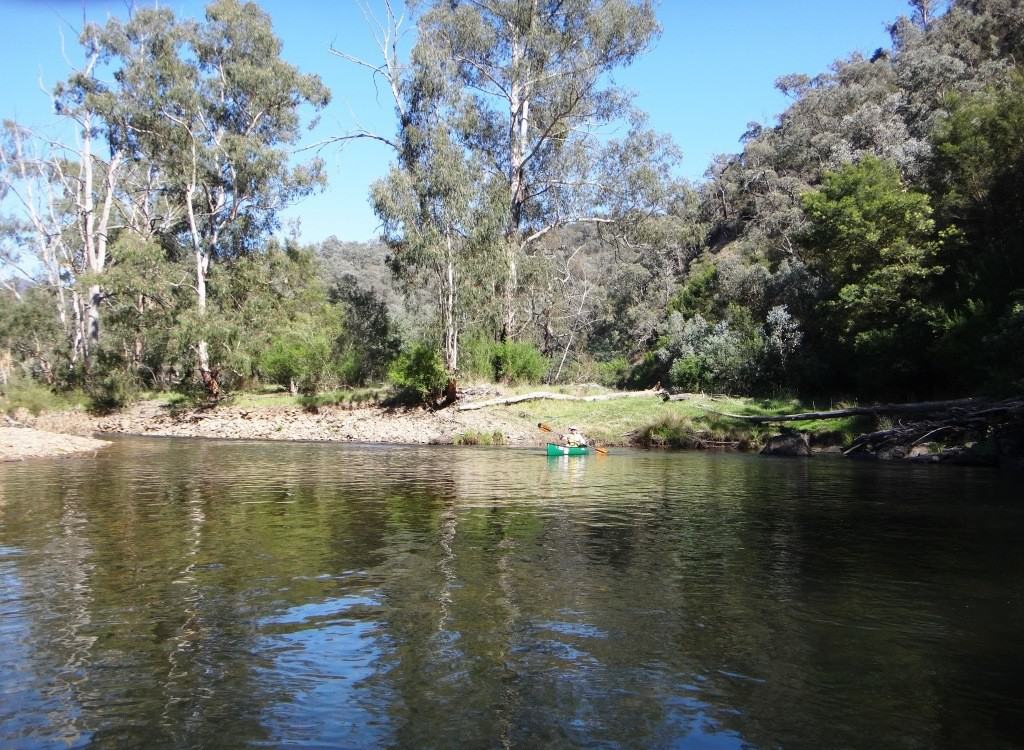 See Also:
http://www.theultralighthiker.com/a-wonnangatta-spring/
http://www.theultralighthiker.com/a-wonnangatta-spring-day-two/
http://www.theultralighthiker.com/a-wonnagatta-spring-day-three/
Section 1: http://www.theultralighthiker.com/wonnangatta-kingwell-bridge-to-black-snake-creek/
Section 2: http://www.theultralighthiker.com/wonnangatta-black-snake-to-hut-creek/
Section 3: http://www.theultralighthiker.com/wonnangatta-hut-creek-to-waterford-bridge/
http://www.theultralighthiker.com/canoe-wonnangatta/
For River Heights: http://www.theultralighthiker.com/canoeing-the-wonnangatta-catching-the-wave/
http://www.theultralighthiker.com/pack-rafting-the-wonnangatta-mitchell/
http://www.theultralighthiker.com/videos/dawn-surprise-rapid-wonnangatta-river-australia-day-2017/
http://www.theultralighthiker.com/wonnangatta-waterford-to-angusvale-day-one/
http://www.theultralighthiker.com/wonnangatta-waterford-to-angusvale-day-two/
http://www.theultralighthiker.com/wonnangatta-waterford-to-angusvale-day-three/
http://www.theultralighthiker.com/videos/canoe-wonnangatta-the-movie/