Two weeks ago I posted a suggestion that you could get a pretty good tent from Aliexpress for around A$50. I was so impressed by my own hype I ordered two of them on the 2nd September and they were in my mailbox on the 12th – all the way from China! I am still recuperating (slowly) from spinal surgery so I haven't had a chance to test them out properly, but with the help a couple or three assistants we have had them all up on the front lawn for a 'look-see' today. And I am most impressed.
The first is this little floorless mid weighing 410 grams which cost me US$43,50 or A$ 59.98 delivered! It came with reflective guy lines and tensioners already attached, and with some quite sturdy lightweight aluminium stakes (and a tube of seam sealer). All you need is a piece of fabric (eg Polycro or a mylar space blanket – I have lots of Tyvek lying around from other projects) for a groundsheet/floor and a stick or two which I can cut with this @ 28 grams – and away you go.
I erected it with a couple of cheap hiking poles I had lying around. It is a sweet little tent to put up. Almost puts itself up. Nothing to go wrong. You need just three pegs to locate the back wall. First the centre staked straight into the wind, then with reasonable tautness stake the two back corners into position. Slip a single trekking pole inside to start at what seems a suitable height (about a metre) and see if the front three pegs meet the ground neatly, first one side taut, then the other, then the centre front. Then just tension up a little with the pole and adjusters and you are done. I pegged it about 2″ (5 cm) off the ground which seems about right to me for a dry camp.
Like almost all mids, it is going to rain inside the tent with the door opened. A problem I have solved. You would be able to largely prevent this by having the flaps zipped down about a foot from the top and with the flaps pegged out high. You would do that if you were wanting to sit in the tent (during some drizzle) but enjoy the warmth of a fire out the front. You do have to be very careful of fire around nylon tents: they will burn, and sparks will melt holes in them. Easily enough repaired with this though. When the tent only costs $50 I would not worry overmuch. Better a bit of warmth and comfort – if you are careful!
This tent is clearly a good solid silnylon about 1.50 oz/yd2 is my guess. It is going to be plenty waterproof enough once you seam seal it. Rain will not get in. A tent is not a submarine! It is also clearly well made. There is lots of stitching and it is done well. The reinforcing of the tie outs is solid, and the zipper is a tough model. I think you will get many years of use out of this tent. It will certainly last you a 'through hike' for example – or many winter hunts in rough country! I cannot imagine what you might think you are going to get from a $500 tent that you don't get with this little $50 one!
PS: You can get an inner tent to go with this for another US $38.25. It is unclear how much it weighs (less than 550 grams anyway – package weight). I would go just with the fly and a groundsheet myself.
There is room for two and some gear – if you are good friends. Or two dogs as in this example!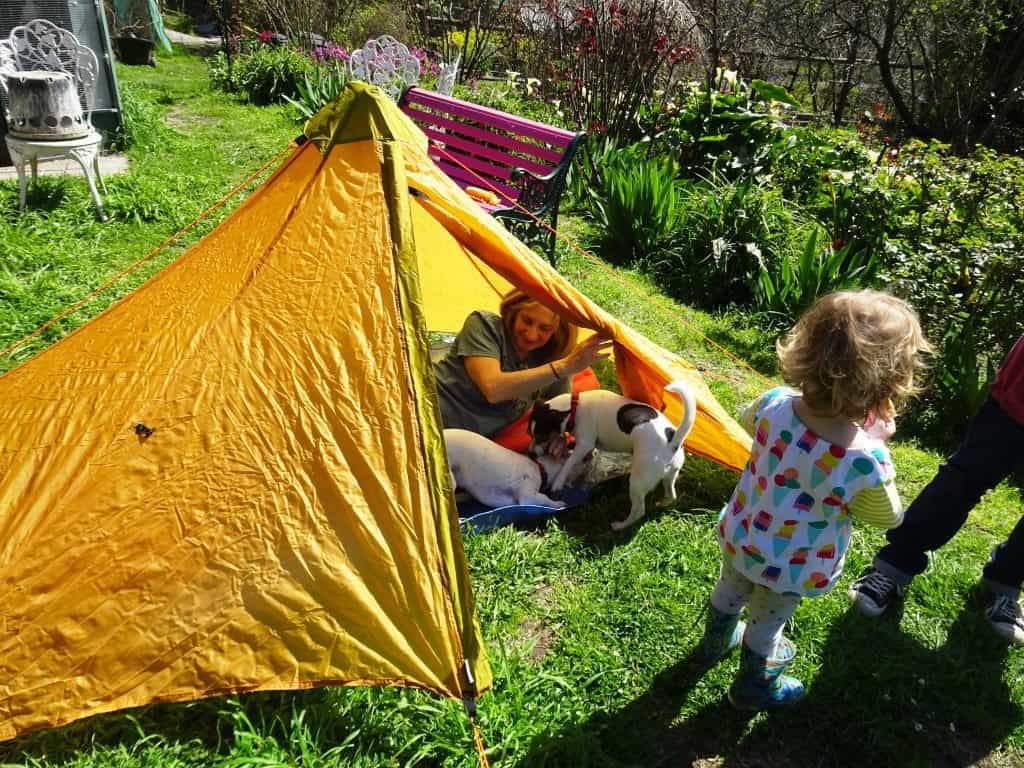 Or a grandson!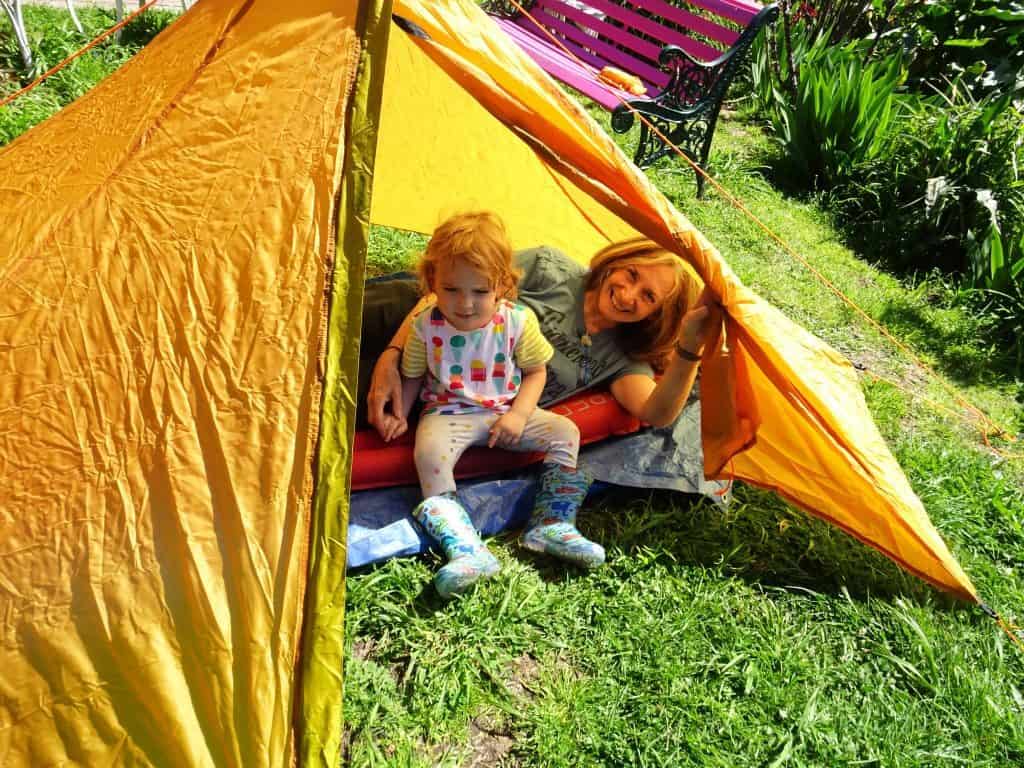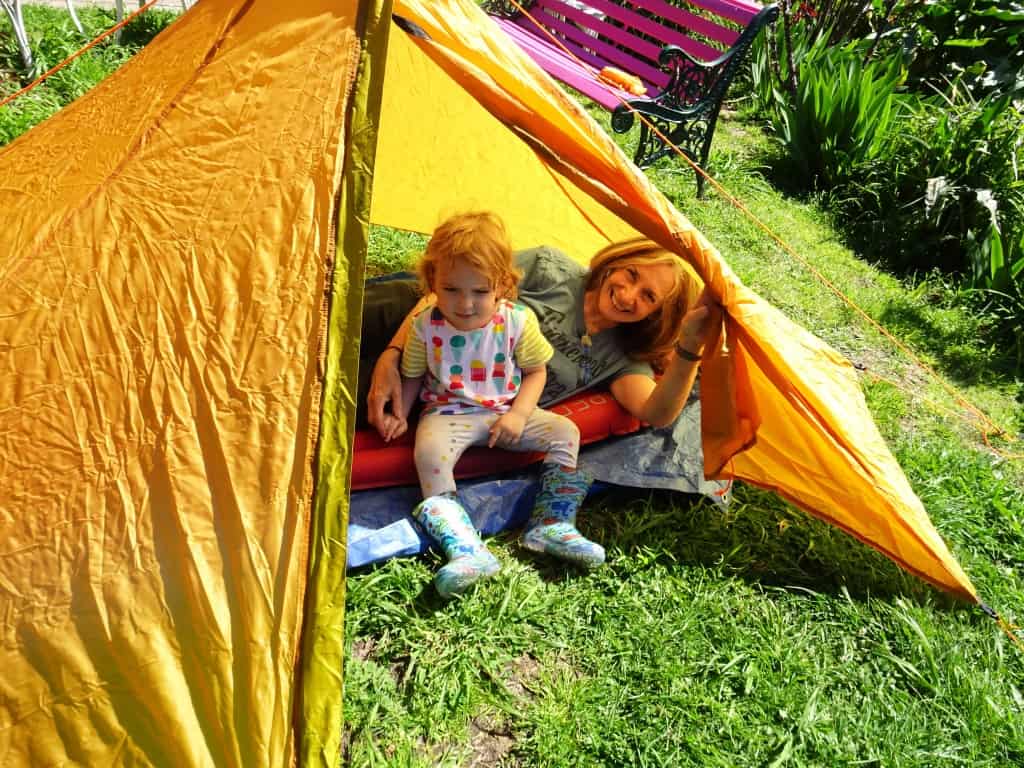 The roof has a nice perspective.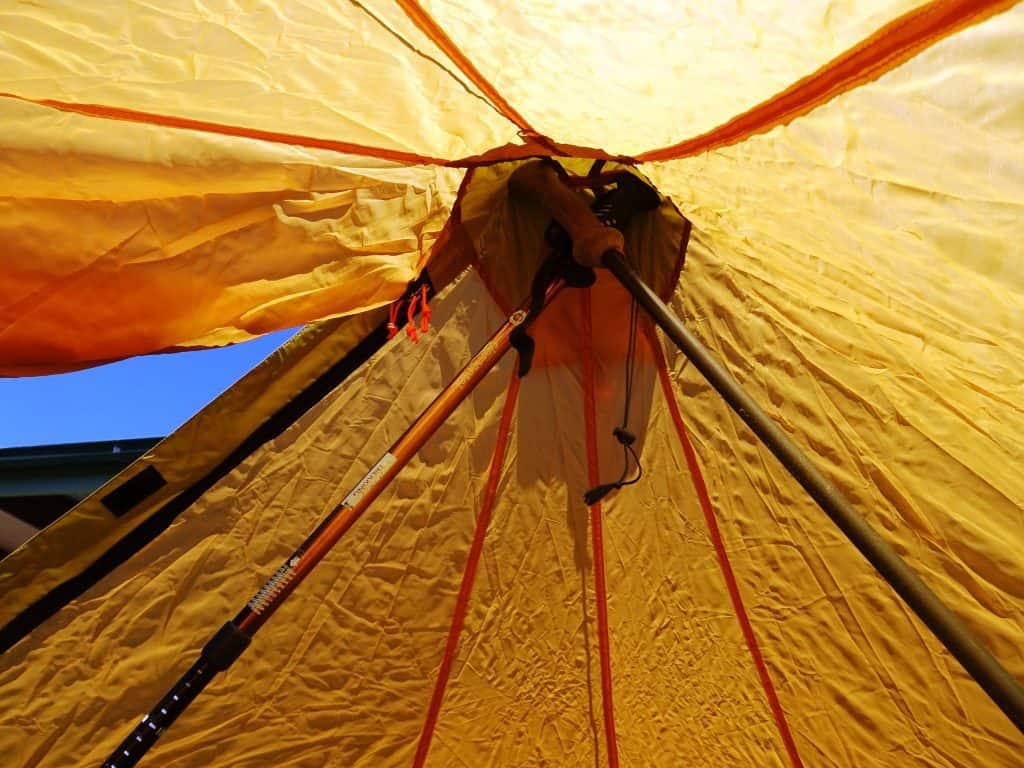 The tie-outs are solid and come with cord tensioners and reflective lines attached.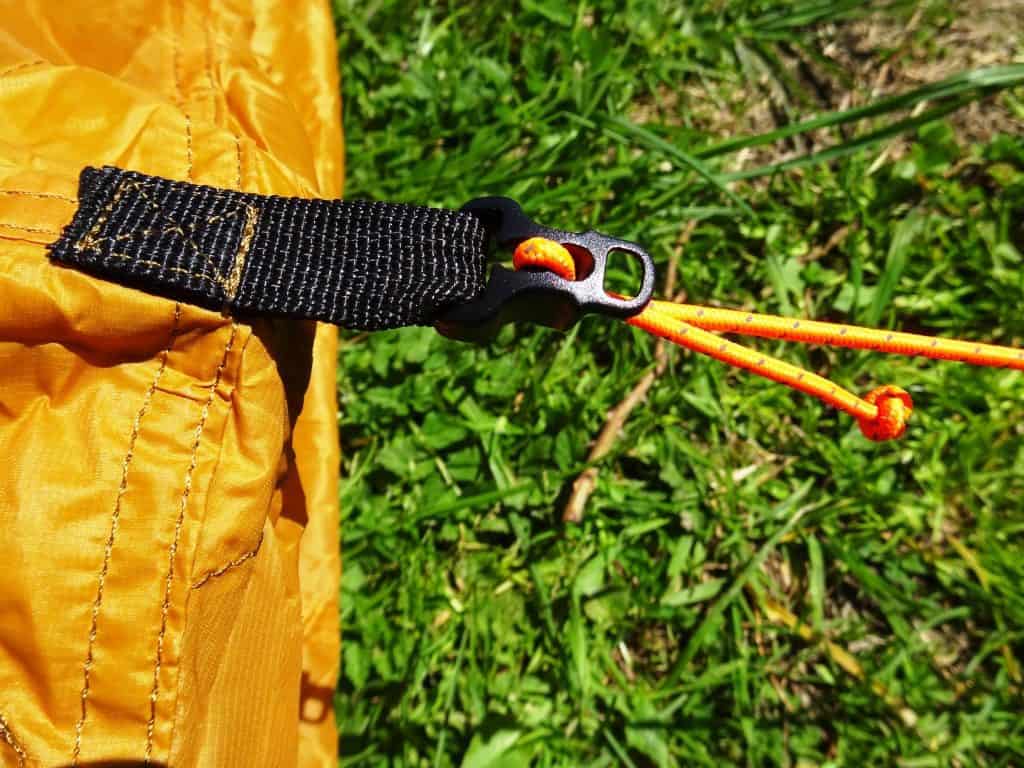 Again, that is a good, solid zip.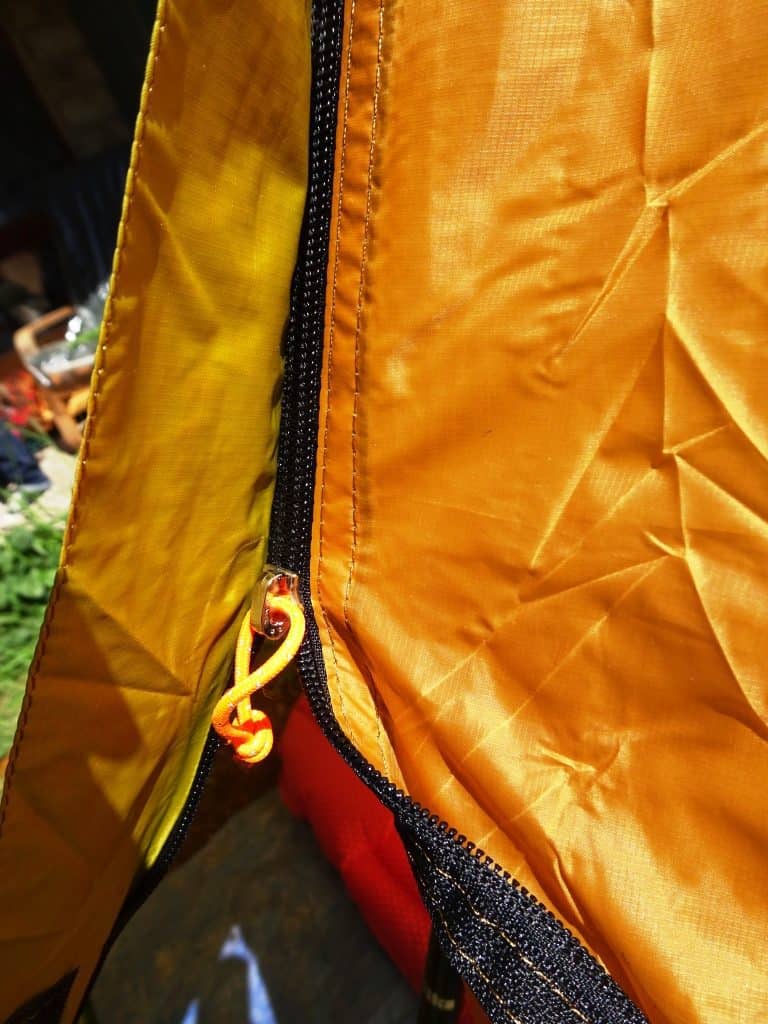 Altogether an excellent little tent.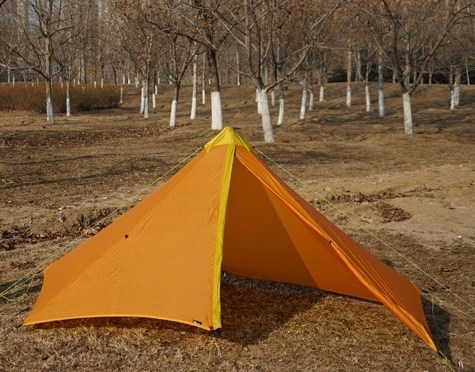 The other tent I tried was this one. A Trailstar. An even A$50 delivered to my door. I am only sorry I didn't squander another $30 and get the lighter model, as this could easily be your go anywhere hunting tent for a couple of keen deer shooters. 760 versus 590 grams. Still, I am mightily impressed by this tent and it is wonderfully solid. You are not going to trash this beauty which you might do with a lighter one if you are rough. And you are likely young and strong enough to carry a couple of hundred grams extra between the two of you. For that 200 grams you get a fabric that is at least 2 oz/yd2 and clearly very watertight.
This one came complete with reflective guy lines and tensioners attached too, and with quite good diamond shaped pegs. I erect such a tent as a sort of igloo, (as you can see) so that the only direction any rain can get in is through the door, and then only if it's blowing very flat. As the wind scarce ever turns around this much overnight it should not be much of a worry. You could always tie a raincoat up over the door if you were worried.
My grandson likes it, as you can see. You would probably spend $50 on a toy (or a cubby) for yours anyway!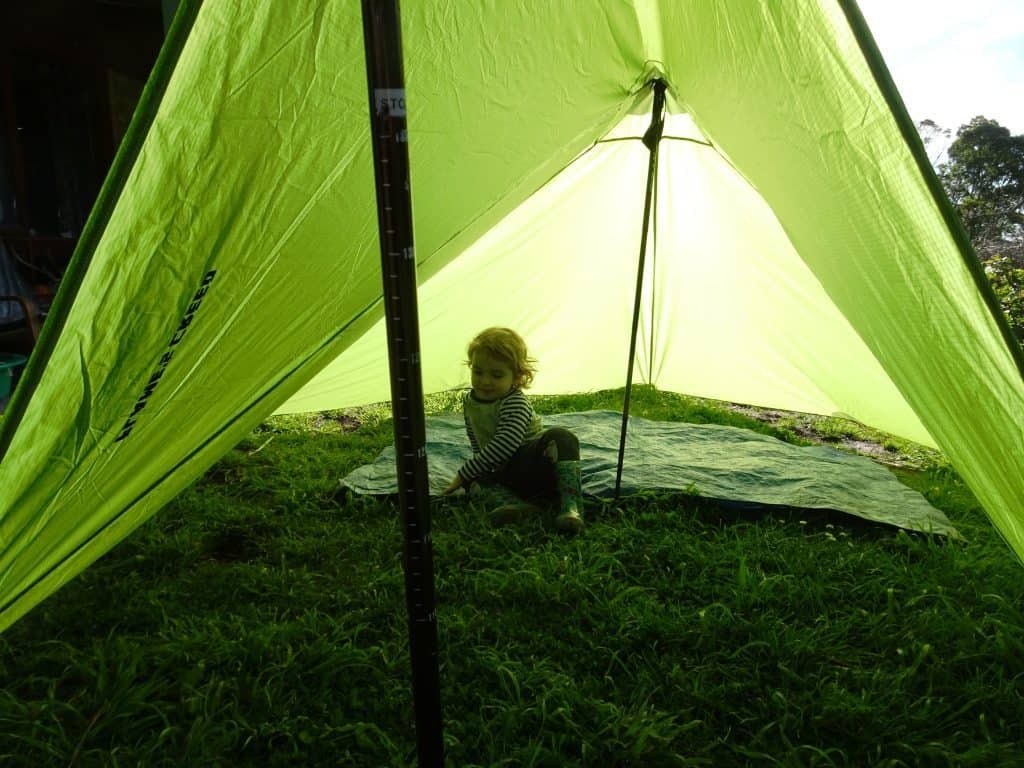 Side view – look at that overhang. You can certainly sit in this tent when it is raining (with a warm fire out the front) and not have it raining in the tent.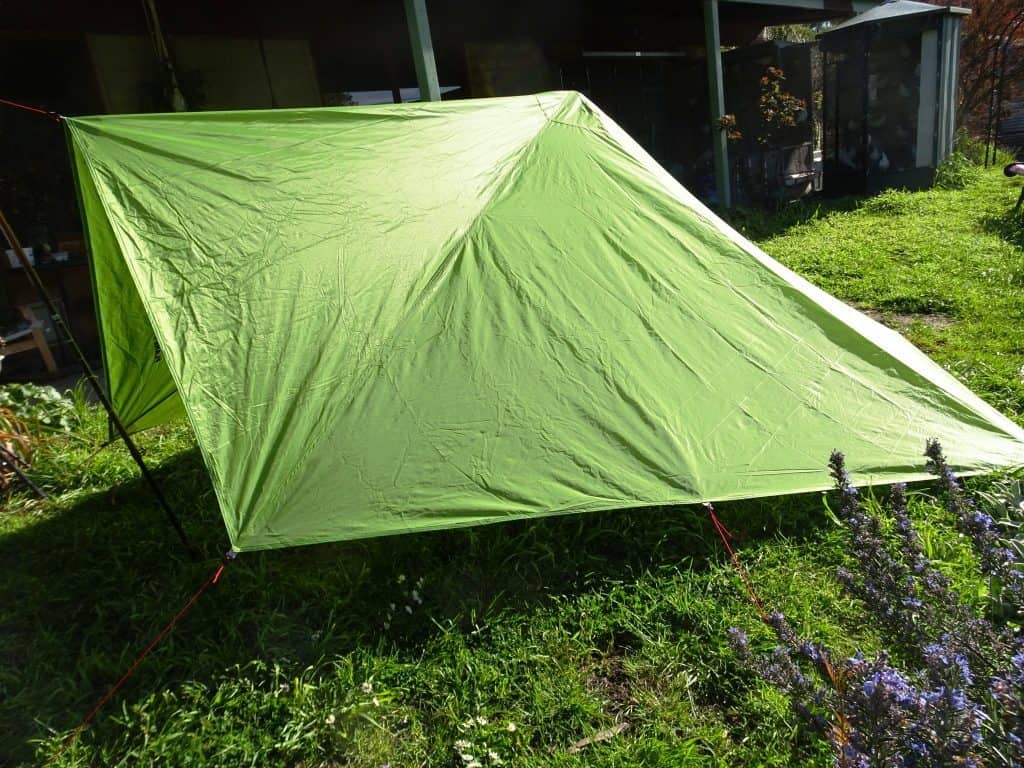 Rear view. I am sitting down. It was a really big effort getting down on all fours and putting this tent up by myself when only days ago I was cut in half. We are made tough here in Jeeralang! I could probably have got the tent even tauter, but it's not too bad, you'll have to admit. That shape is going to cleave the wind and sit there nice and stably.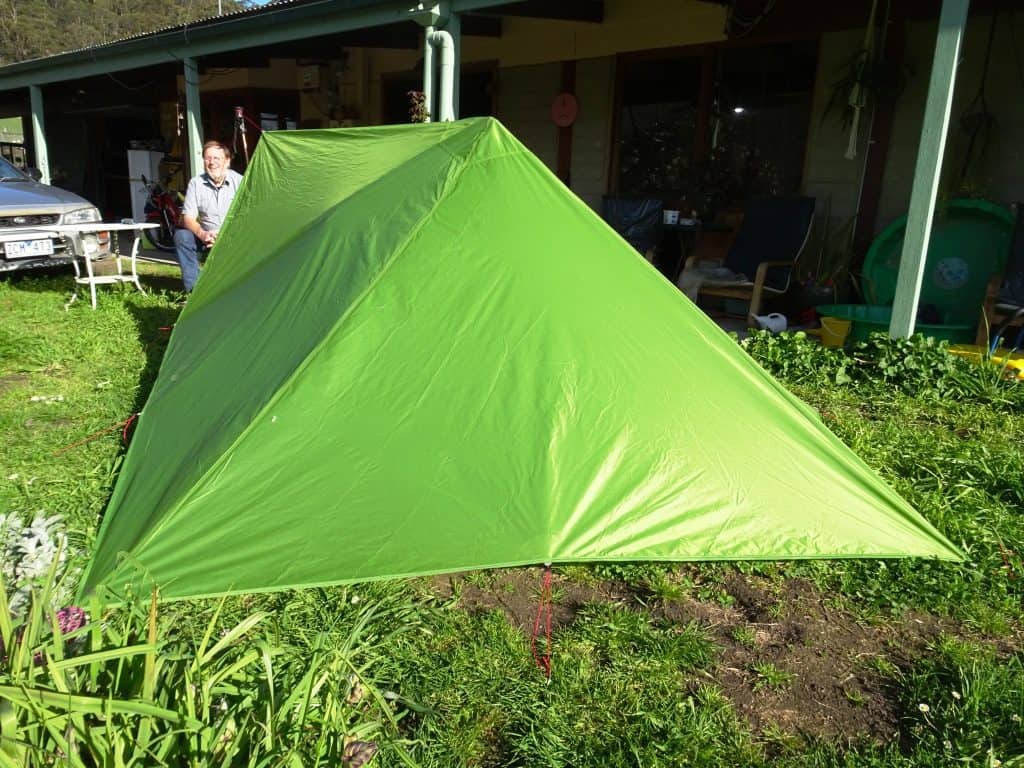 Other side: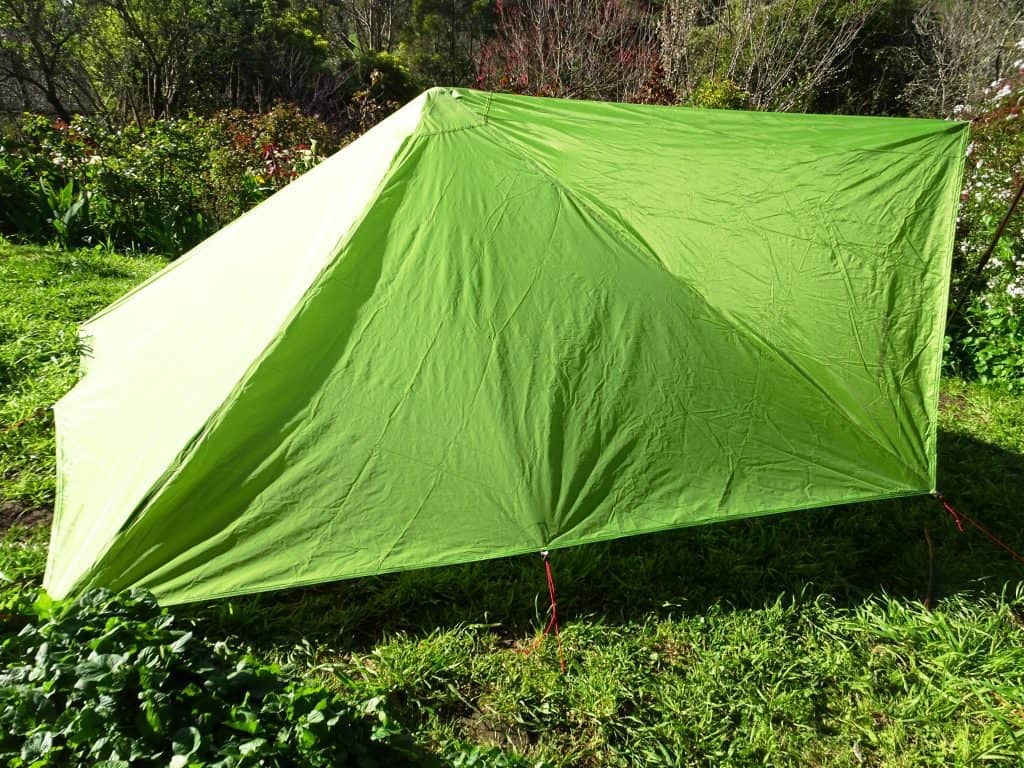 Front view.That is a standard 6 x 4′ tarp my daughter Merrin is sitting on. Can you see the huge amount of free space around her? This tent is a 'circle' of nearly 10′ in diameter! Plenty of room for two and a heap of gear. Not enough room to stand as in my Siligloo – but what can you expect for $50? There is sitting room for us, but we are a bit vertically challenged. Your head may touch the roof.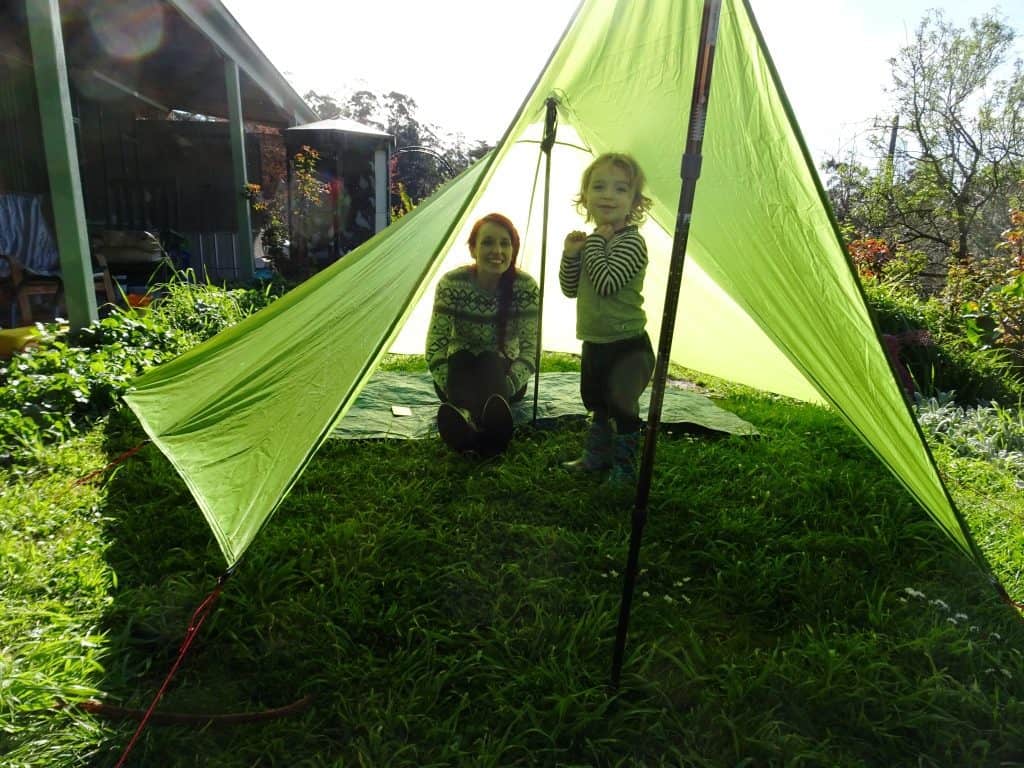 A touching moment here between mother and child. So much fun to be had in a tent. There used to be as saying,
'Were you born in a tent' which would be addressed to people who were poor at closing doors and letting drafts in in winter.  I was not born in a tent though is was very nearly born in a rowboat during the 1949 Hunter River floods. I did however grow up in a tent spending much of my infancy in one as my parents were itinerant beekeepers on the Western slopes and plains of NSW.
I do love the quality of light in this tent. That is something to watch for. You can get an awful garish light from a dark blue tent will make you want to puke. Cuben fibre, though it has an interesting frosted light produces almost no shade so that it is often hot and sweaty inside. Probably therefore not worth the cost or weight saving. I find you do want a measure of ventilation as well as relaxing shade from a tent. I favour dark colours, particularly dark brown myself – but nonetheless this green is very pleasing.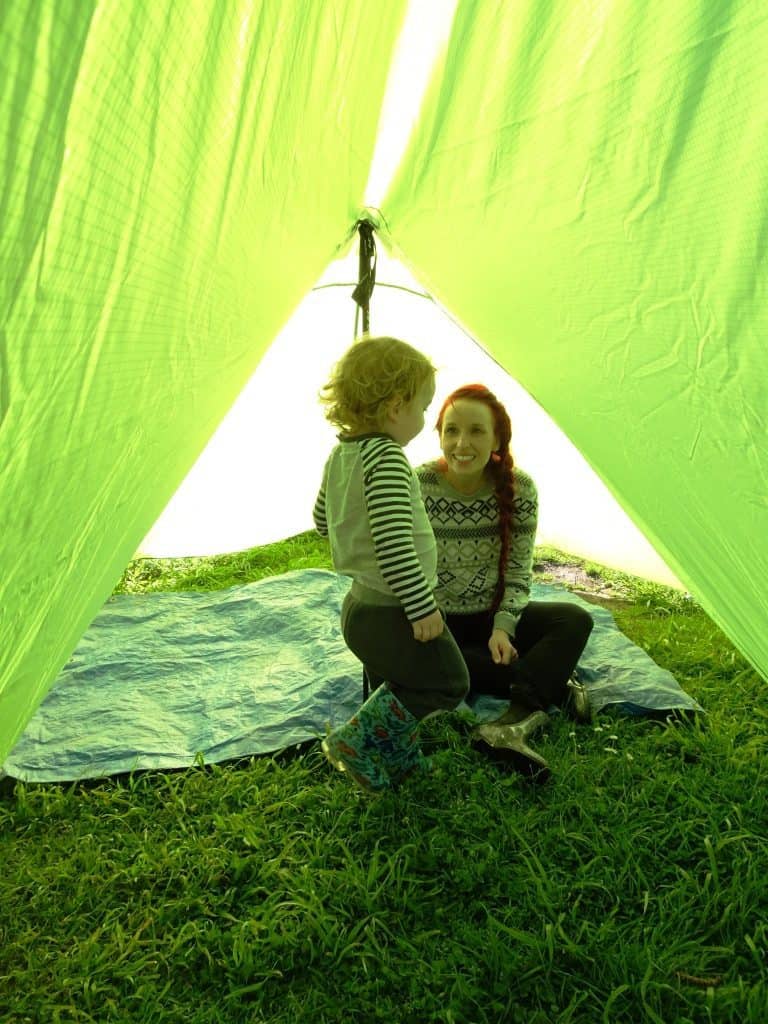 No-one I would want to know would be unhappy to receive either of these tents as a gift for either birthday or Xmas. I recommend you think of buying one of them – particularly if you are just starting out hunting or hiking.
PS: There may well be other ways to erect this tent. The photos on the Aliexpress website indicate there are. Della spent some time trying to get it to sit well under my over-critical 'supervision' I must say. You make little discoveries all the time. This one, that whilst we have been together for half a century and spent very many nights sleeping in a tent but that Della had never put one up before was frankly surprising. In any case she did not succeed. You might not either.
I have set the tent up with the windward side close to the ground as I envisage you will want the shelter in the cool mountain air and in squally conditions. First I tied another cord tensioner on the other end of the 'door' guy line so I could tension it at the bottom and tie the pole at the top. Then I put the first rear stake in, stretched the material out gently and put in the other two rear stakes, then I attached a hiking pole to the door and tensioned that guy. Then I went inside and erected the centre pole till I judged the four main sides were taut, the readjusted the front pole. The result is as you see.
The heights I ended up with for the poles are 45'/115cm centre and 43 1/2″/110cm door. I would mark these lengths on the door edge with indelible texta so I could cut poles just so, so that it would work perfectly every time. I imagine if you wanted more ventilation you could just add 6″ to the dimensions all around and it would come out right too – but my back will not allow me to experiment just now. It is as much as I can do to sit up for a while and type this. I will be lying back down after I have finished the post.
PPS: I will probably sew a pocket in the top of the front door of mine for the pole, but you can tie it up just fine like this.
I do hope you enjoy this tent and have many memorable trips/hunts in it. Cheers, Steve.