This is a really great idea for tightening your guy line or tarp suspension. No knots. Will slip through a loop on your pegs to make a very secure guy line system on particularly windy nights. I like it. It is not intended as a weight bearing device. I think you can see from the picture how it works. Ingenious. Available here: https://loopalien.com/products/aluminum-rca US$5.00 (Dec 2018) 2.4 grams ea.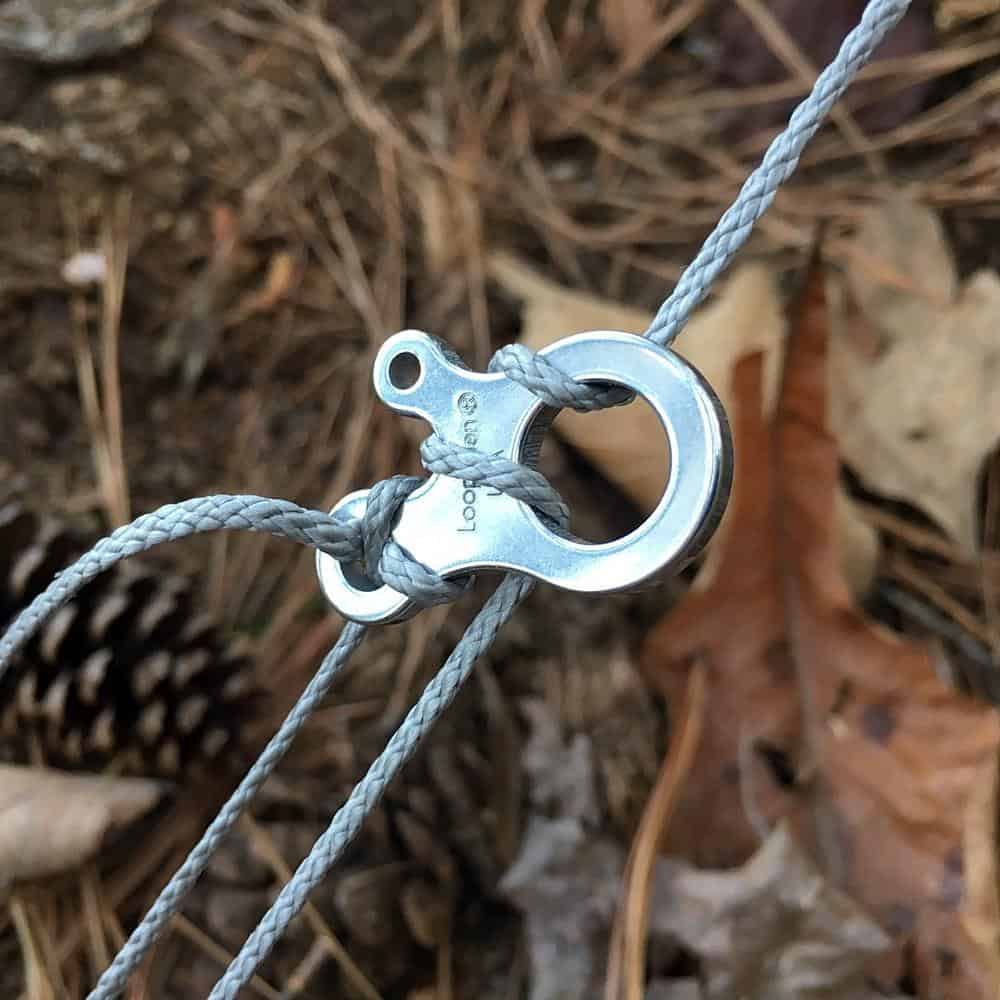 Youtube here: https://www.youtube.com/watch?v=-AZl_N4Q5Io
Other people's opinions about it: http://theultimatehang.com/tag/loopalien/
Many other items of interesting hardware are out there, such as this one: https://dutchwaregear.com/product/fleaz/ which weighs less than a gram. There will be a future post about cord knick knacks.
Of course there are plenty of copies out there from US$ .29 cents each.
I am still using the micro clam cleats for my guy lines: http://www.theultralighthiker.com/2014/12/14/the-perfect-guy-line-for-a-hiking-tenttarp/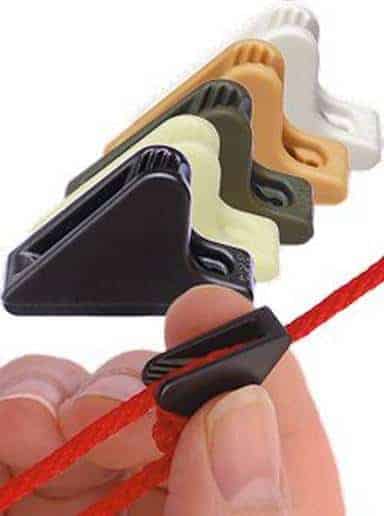 and I am using whoopie slings for many other uses such as attaching my hammock, centreline and tarp, eg: http://www.theultralighthiker.com/2017/06/02/whoopie-slings-what-a-great-idea/