An idea whose time is right: A Portable Bidet As you can see these guys have raised a million bucks on an 'ask' of $36K. Not bad. Gives some idea of the demand for these things – yet they were not focusing primarily on hikers.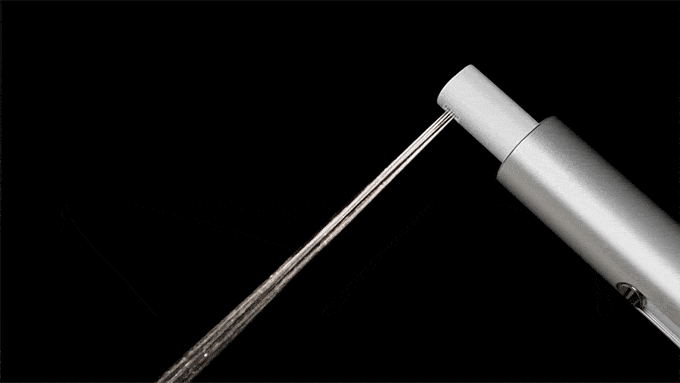 However their device weighs only .5lb (225 grams?) lasts 3 weeks between charges and recharges with USB. If you are like most 'hikers' I have seen evidence of (Yuck!) you would save a power of toilet paper – and the environment would thank you! They are on offer now for A$144 (Aug 2019).
I think a bidet is a great idea. Our current bathroom renovations will see me remove ours to make some room for wheelchair shower/toilet access (in preparation for knee operations etc – Ugh!) and replace it with a bidet seat (from Bunnings – this one is A$399 but they had a simpler one in store the other day which was around A$60 from memory )
Myself, I only ever use one Kleenex tissue (which you would need anyway to 'pat dry' as they say) and 1 antiseptic wet wipe which I also (first) do my armpits and crotch with, so for me there is no weight saving and the small amount of paper waste (biodegradable) goes in the same 'cat-hole' as my faeces where bacteria and earthworms will see it gone fairly soon – but I only hike in remote places where there are no other people. If you chose, all this could go in a bag which you carry out and dispose of 'properly'.
You have probably seen my own 'ultralight shower' which I use a 2 litre Platypus bottle (which I carry anyway) to supply. This (1 gram + free) nozzle faces the wrong way for a bidet, but you could use it Besides I wouldn't recommend squeezing a Platypus bottle too much.
However a Sawyer Water Filter bottle is made to be squeezed. You could use a normal pop-up type drink bottle lid which you drill a few small holes in (eg with the doll needle I recommended in the above article) to create a nozzle which comes out at 90 degrees. Cheap and effective – if you haven't got the dough, are not into gadgets and prefer DIY. The cap weighs 4 grams and the 1 litre Sawyer squeeze bottle weighs 28 grams – but you are likely already carrying it. Works fine – as you can see. You can even twist the cap to turn it off! I would not suggest continuing to use this cap on your drinking bottle to save weight though!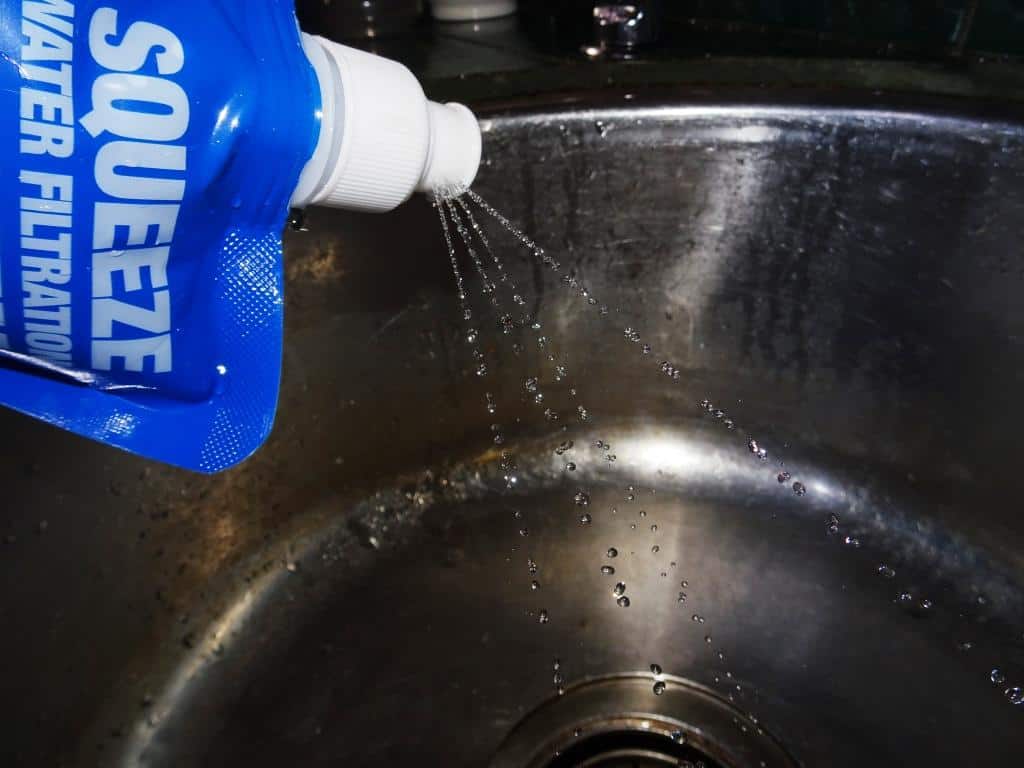 Imitation as they say is the sincerest form of flattery. There are now a number of these available like this 9 gram one from Amazon for $18.95 (Apr 2021). Thanks to reader Nate for this tip.
See Also:
https://www.theultralighthiker.com/2017/07/13/60-diy-ultralight-hiker-ideas/
https://www.theultralighthiker.com/2016/05/23/bathtime-on-the-trail-the-one-gram-platypus-shower/
https://www.theultralighthiker.com/2015/11/20/ultralight-personal-hygiene/
https://www.theultralighthiker.com/2015/03/10/water-filter/
https://www.theultralighthiker.com/2015/10/21/sawyer-water-filter/
https://www.theultralighthiker.com/2017/05/28/trowel-peg/
Hits: 2426