We have been having a wet Spring here in South-Eastern Australia – as you may be aware. Dorothea McKellar's observations in her famous Poem, My Country are well and truly vindicated this year, ie 'I love a sunburnt country, A land of sweeping plains, Of ragged mountain ranges, Of droughts and flooding rains."
Rivers which some environmentalists (such as Tim Flannery) only recently predicted would never flood again and dams which would never fill are all 'running a banker' as Australia's episodic wet/dry cycles continue to repeat – as they have for eons – and likely will ever.
Locally the mighty Thomson Dam, Victoria's largest, has overflowed for only the second time (previously 1996) last week. We went up twice to look at it, and will likely go again now that even more water is pouring over the spillway. It is a sight to rival Niagara, so I'm told!
When we were teachers at Kyabram during the 1970s (when they were building the dam), Lindsay Thomson (after whom the dam was named) was our boss, the Minister of Education – a thoroughly decent man he was too. We met him personally on a number of occasions.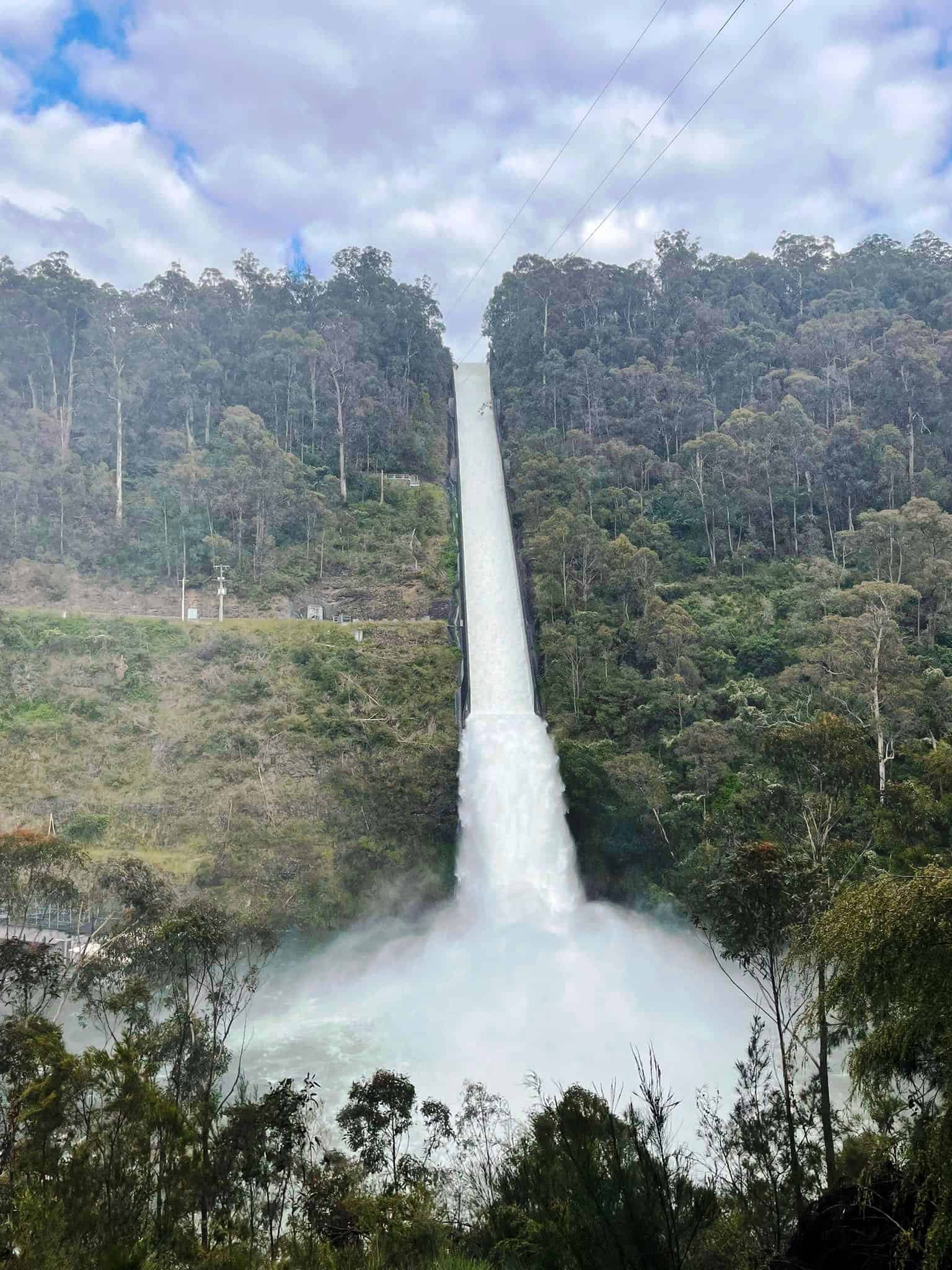 Lots of folks have been posting videos about it and maybe you have seen better than I have here. Some people have drones and/or have been there since when more water was coming down. The best viewing spot is on Beardmore's Track but you need to come down and go back up from the top – and it is very slippery! Like this: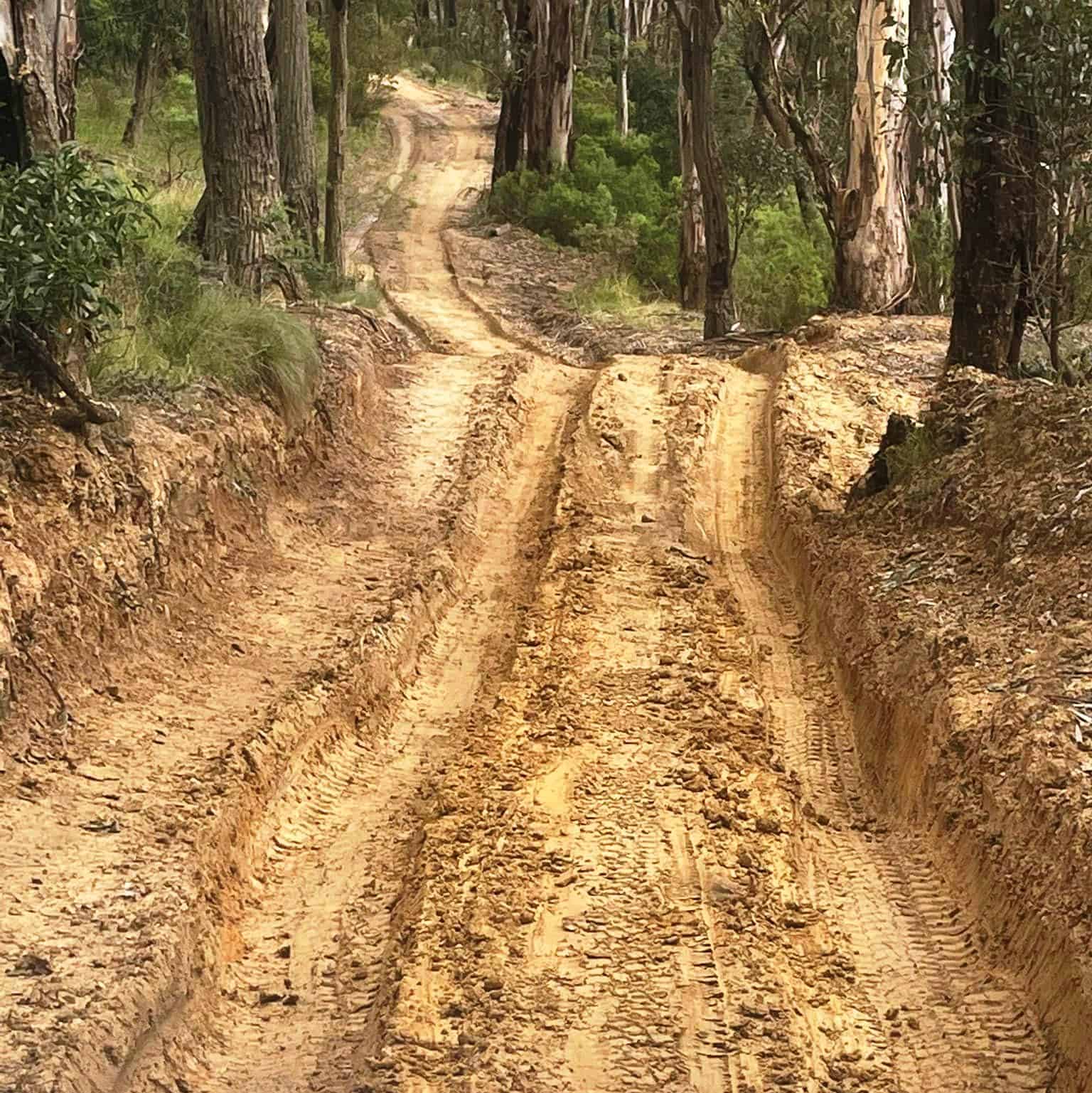 I am a bit loath to drive the track myself after a terrifying experience I had there at 3:00am on a very wet night thirty-forty years ago when the vehicle started sliding backwards when it was supposed to be traveling upwards. (I was heading up to the Mt Victor Spur early on a Saturday morning to hunt with the legendary Arthur Meyer). This was quite startling in the pitch dark, but as I am still here to tell the tale you can see that you might still be able to navigate ti too!
But it would be more advisable to stick to the excellent view you can get from the Power Station below the dam wall (if you ignore the 'Keep Out' signs – as we all do!)
BTW: I once shot a fine stag all by myself (in the daytime) in this very spot off my old hound, Harpoon when it was still legal to hound hunt there (ie before Premier Cain).
Of course we had a lovely lunch in the Walhalla (Wally) Pub (Barramundi).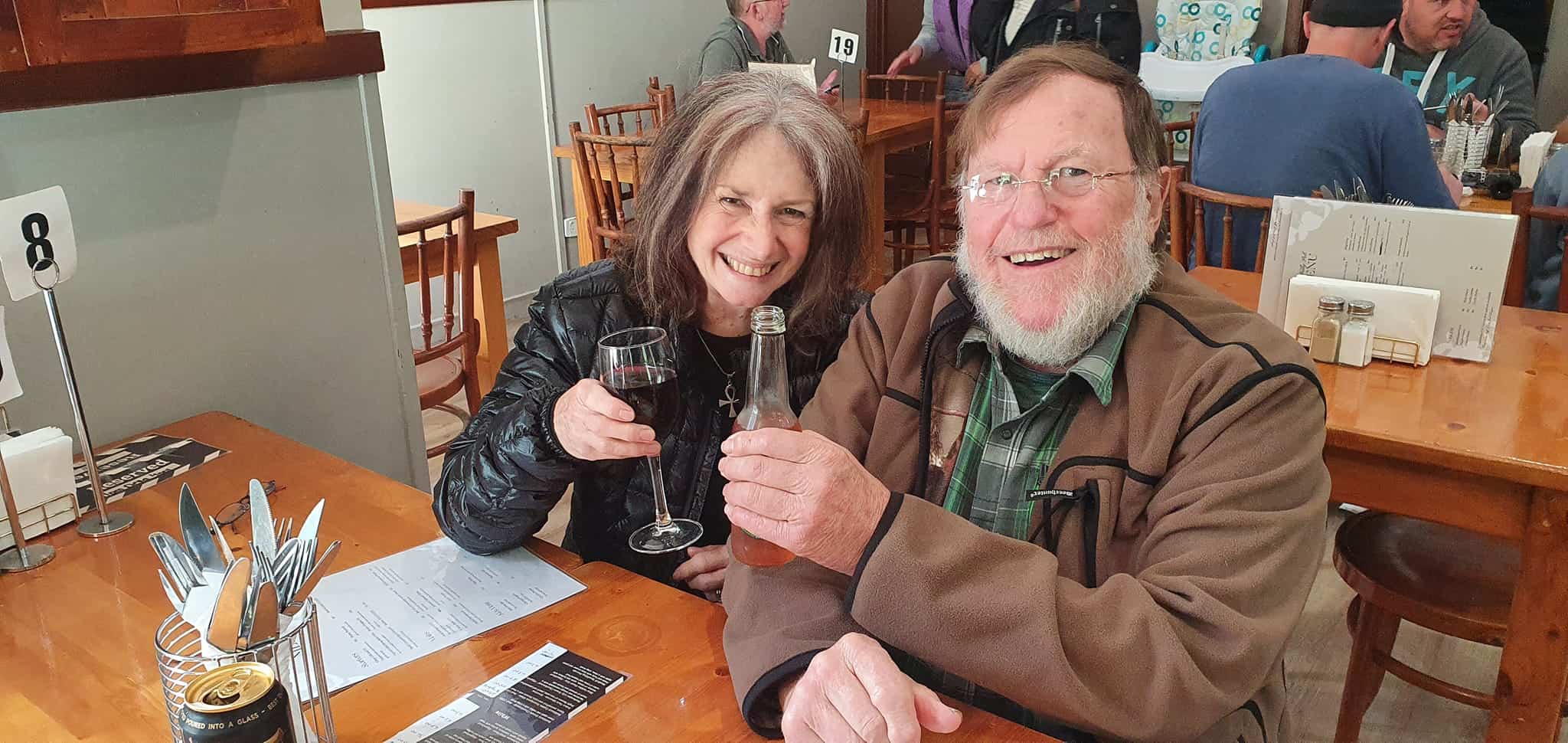 The dam is chock-a-block full now but only a few years ago I was able to walk down into the empty dam and actually jump across the river trickling along in the bottom.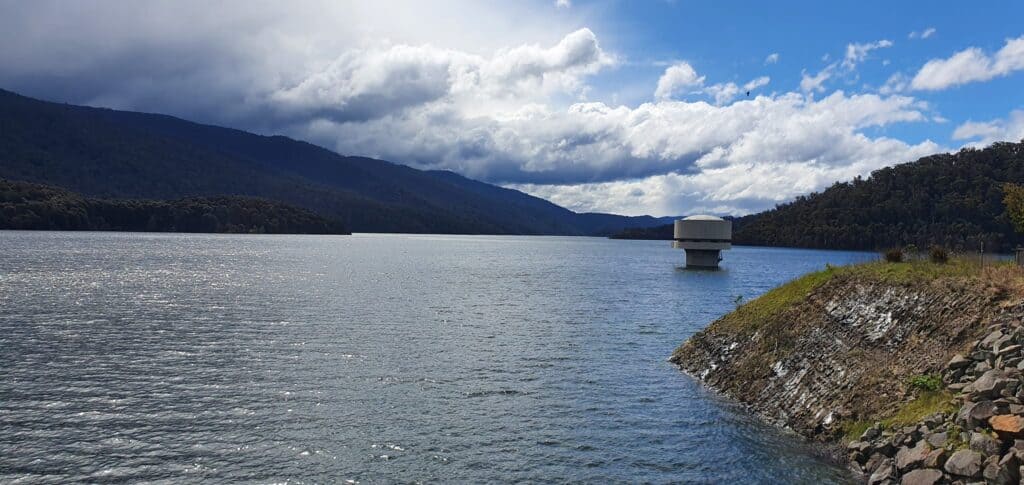 Here is what the bottom of the empty dam looked like just a few year's ago: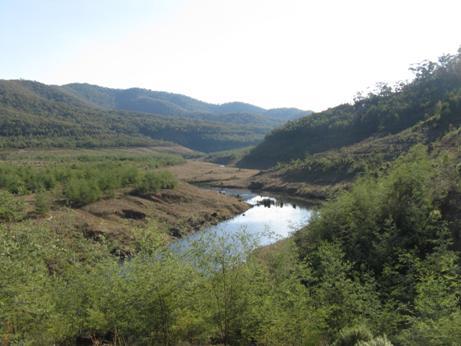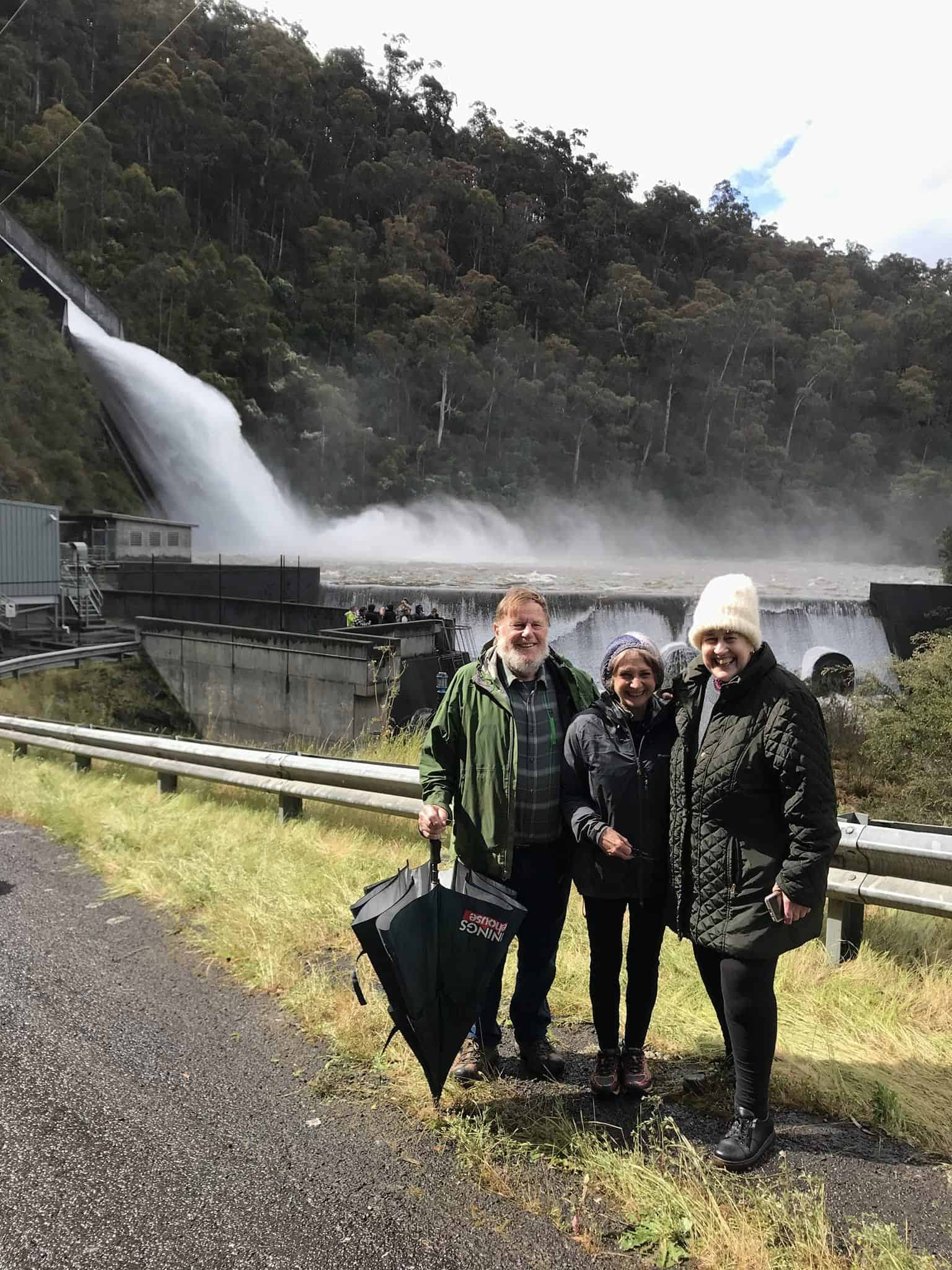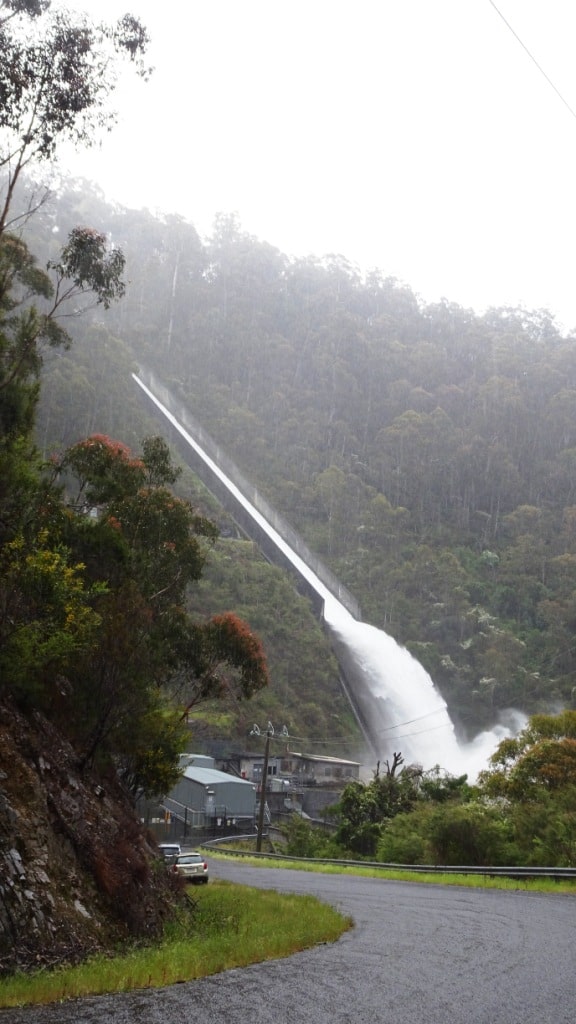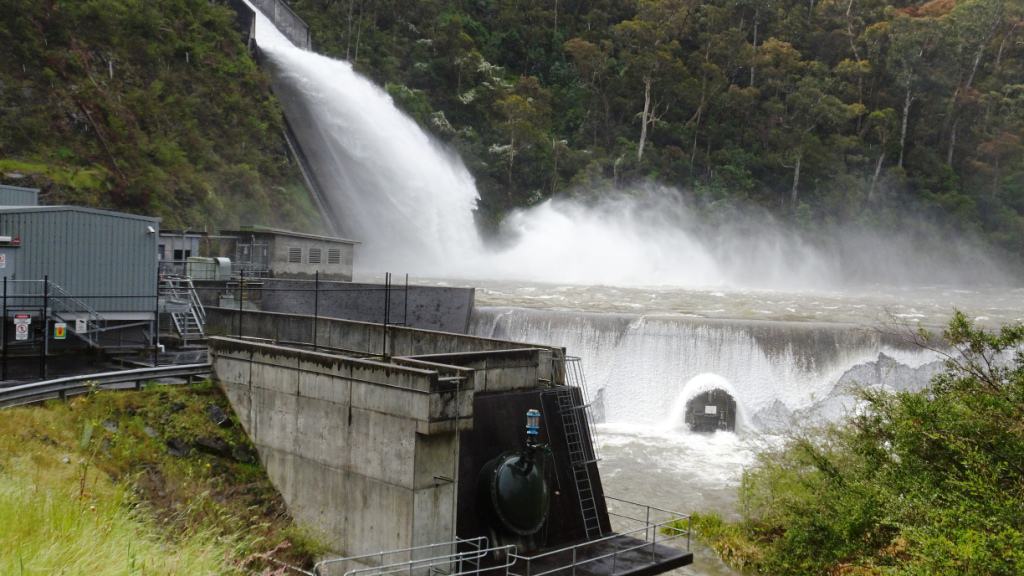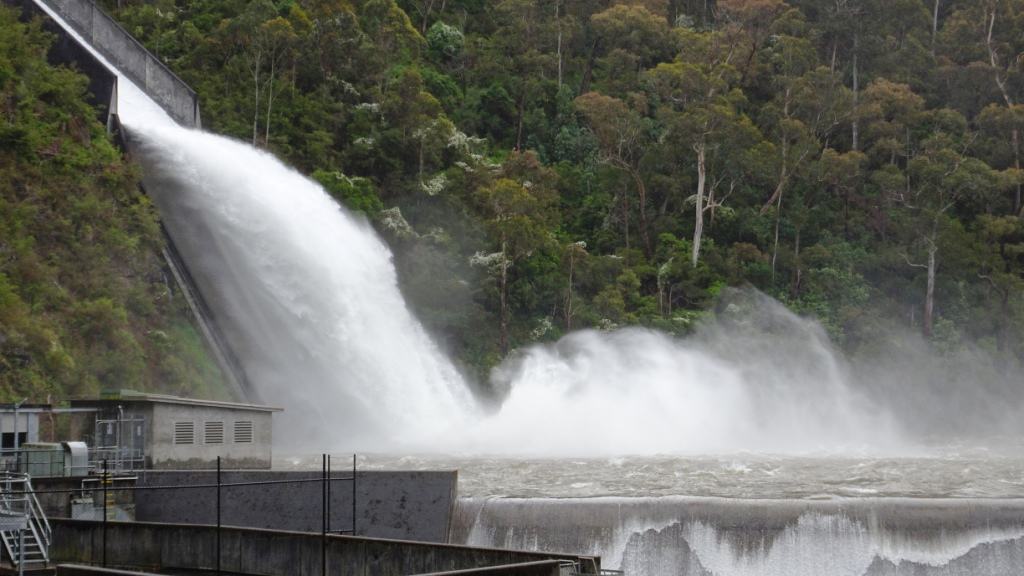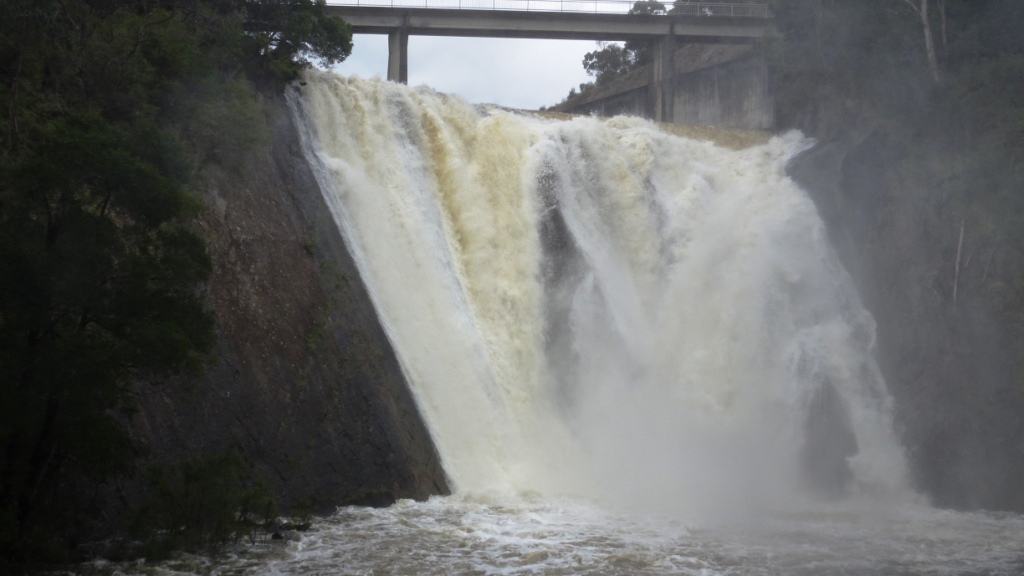 Here are a couple of videos, but the overflow is working far better now (this was only the second day). There is nearly a metre more water coming over the spillway now!
Moondarra was working well too:
More about the Thomson River:
Thomson River Canoe Trip (video)
Canoeing Thomson River Day 1: Only the Moon and Me
Canoeing Thomson River Day 2: How Green Was My River