Ten years ago today: 7 ½ hours walking the 'Grand Strzelecki Track' doing a section (Jeeralang West Rd to Branniffs Rd) which is supposedly 12 km. This was the longest 12 km we have ever walked. I would estimate the last four hours along Billy's Creek was >12km.
My wife Della and the two Jack Russells are stuffed! A bit more work (and thought) needs to go into this track, particularly better suggested times, a few campsites would be handy (and a LOT fewer stinging nettles). Other than that it is muchbetter than Tasmanian walks. http://www.grandstrzeleckitrack.org.au/ 
Della: "Today's Facebook memory of what we were doing on October 13th ten years ago: We had enjoyed a brilliant day walking a nearby section of the newly-opened Strzelecki Trail which pretty much backs onto our farm.
It was a glorious day spent enjoying the splendours of the bush in our backyard – Our Spot is just a puppy here and had discovered his first stream (realising with surprise that dogs can't actually walk on water).
Sadly the Trail has had no or minimal upkeep since then, and it's access points look to be impenetrably overgrown and blocked by treefalls now; we can revisit only in photos and our memories.
I am also reminded that today is my mother's birthday (103 years ago) – and so opens another vault-load of happy memories".
10 years ago: "Grand Strzelecki Track (Jeeralang West Road to Branniffs Road). More beautiful than I imagined and yesterday provided the perfect weather- but it was so much longer than the published 12 km. It took us 7.5 hours of near constant walking at a pretty reasonable pace to emerge at 7.15 pm very muscle-sore.
The first 4 hours were brilliant, but the flatter sections along the creek were so overgrown with stinging nettles. Lots of creek crossings (seemed like 50 or so, but then I'm not very mathematical) which were cooling to tired feet.
Spot discovered that he could swim and that leaping onto the water didn't work the same as dry land. Tiny did valiantly for an old dog but insisted on being carried over the last dozen or so creek crossings.
I am still feeling somewhat exhausted, and am nursing my nettle stings and hideous leech welts – 10 of them around my waist; obviously the first available flesh after the long climb up my trousers…tuck shirt in next time, Della!"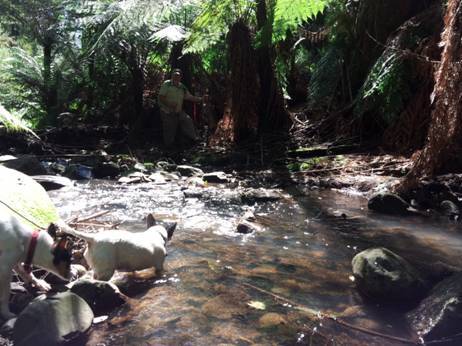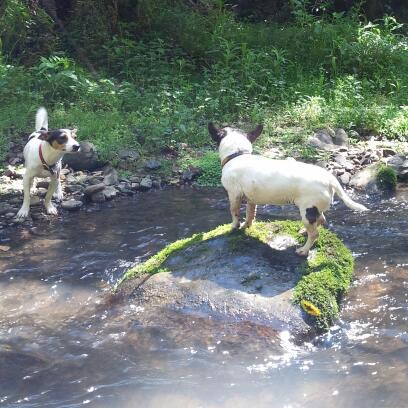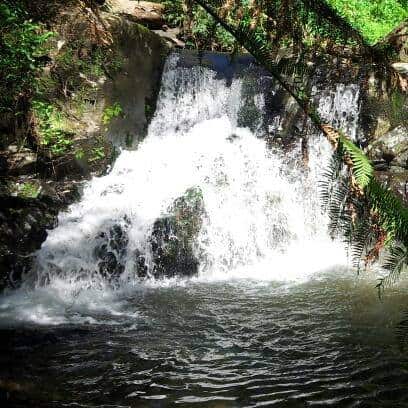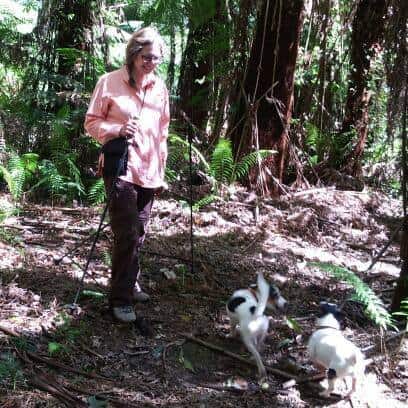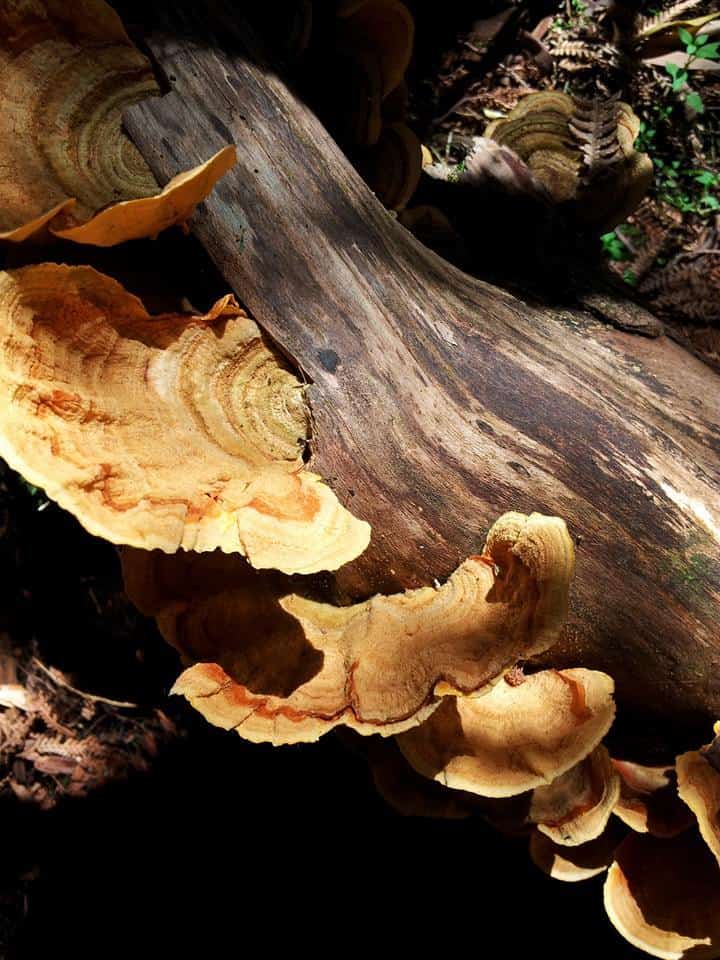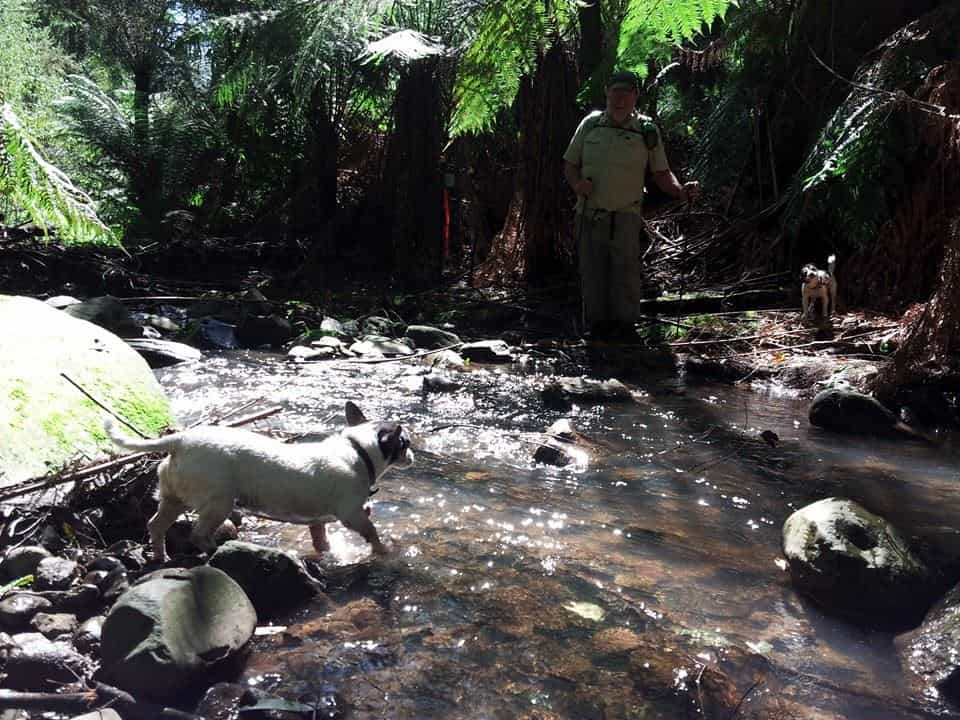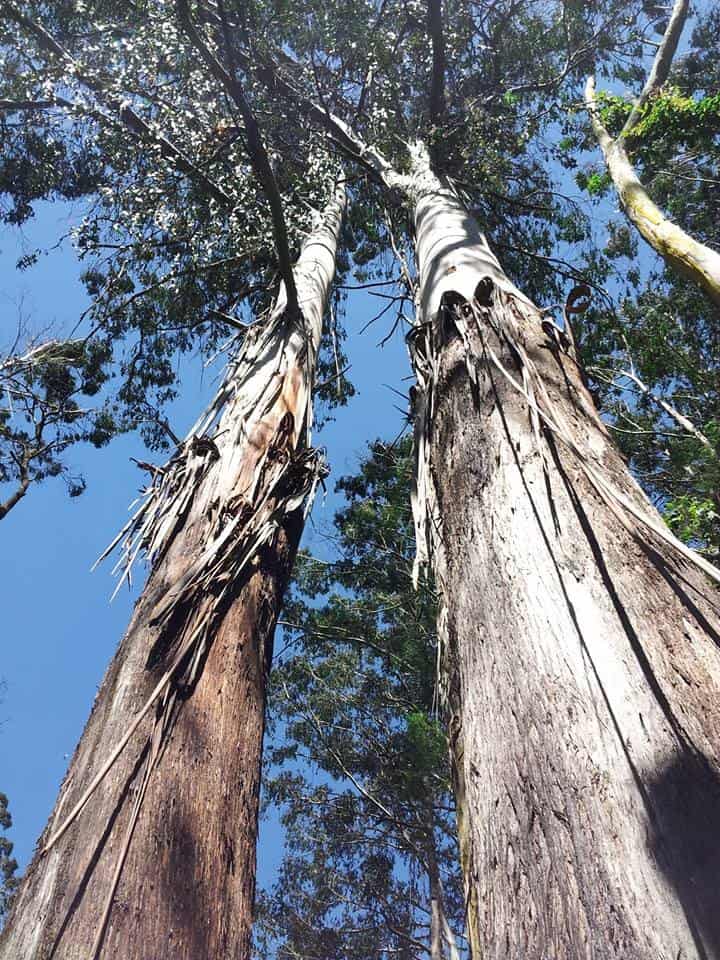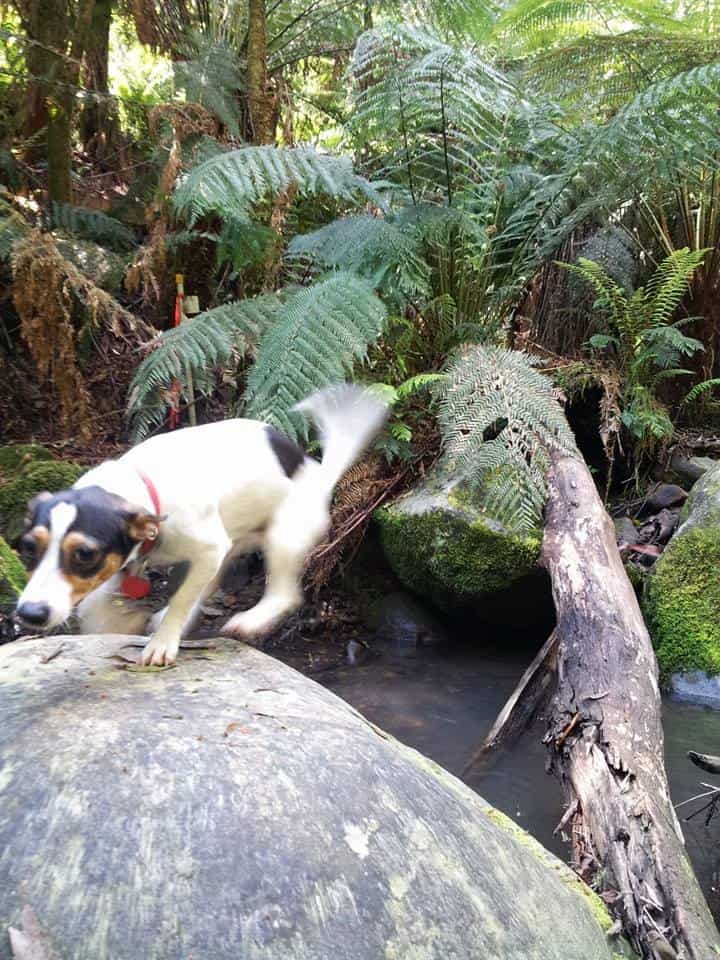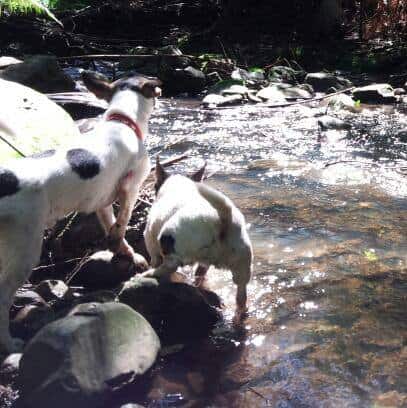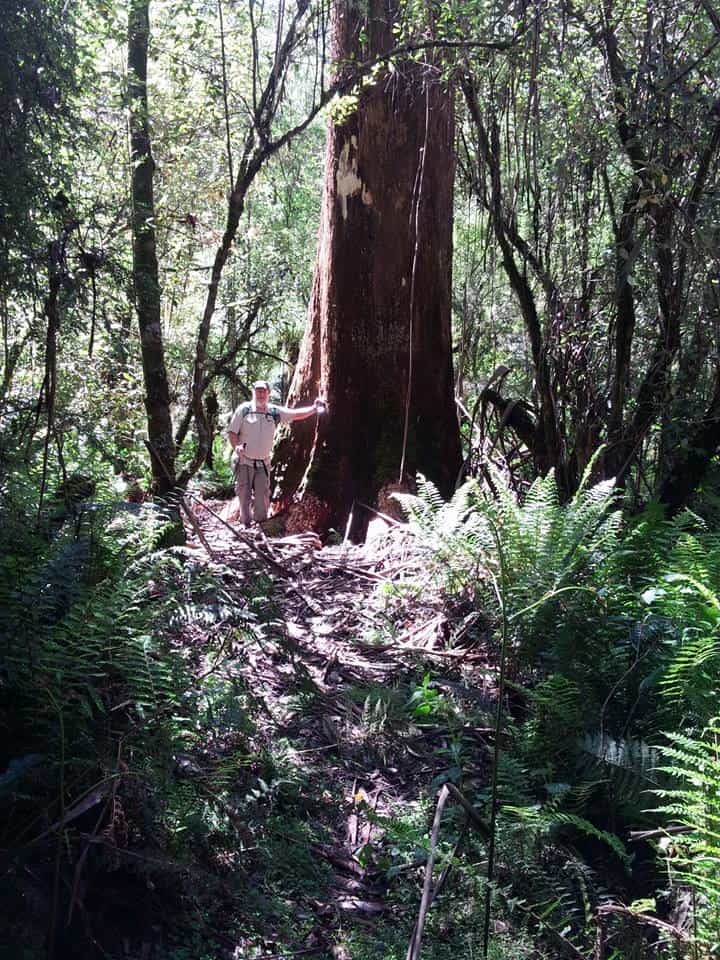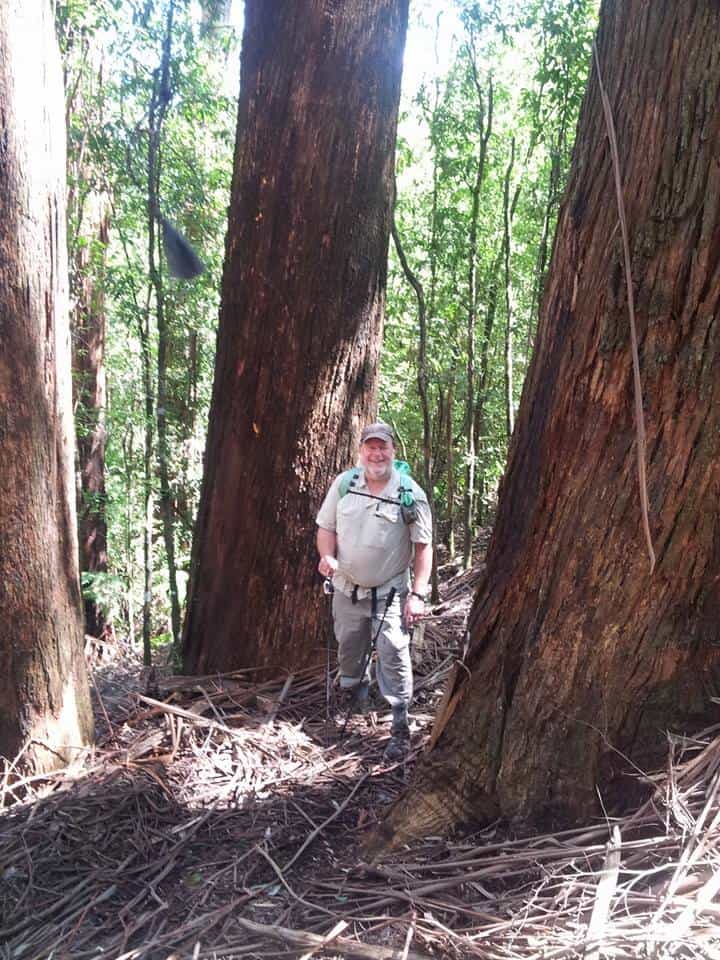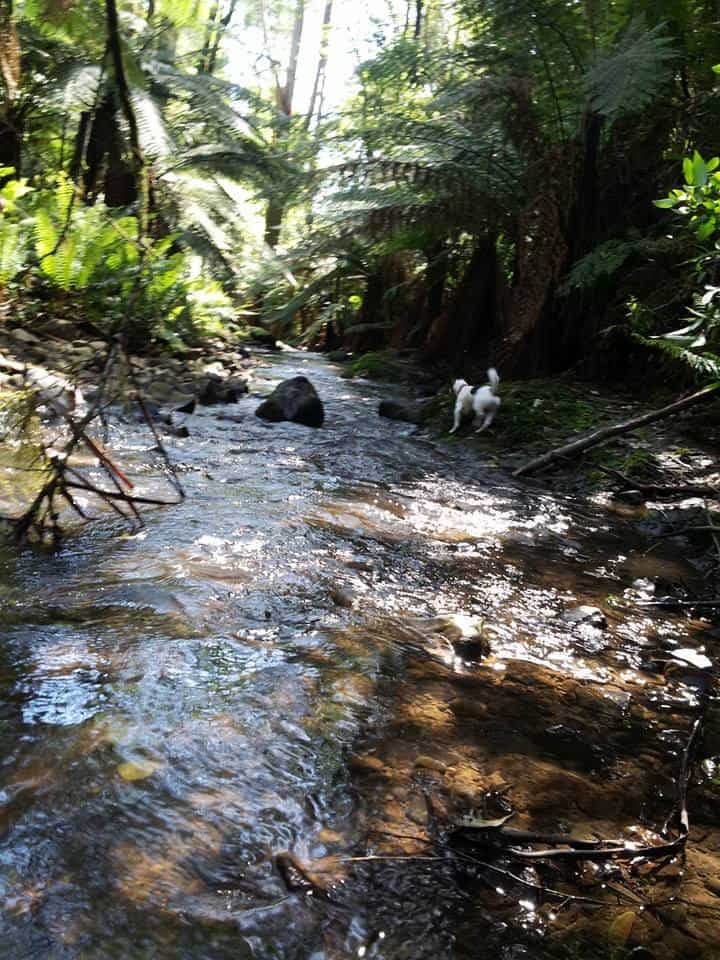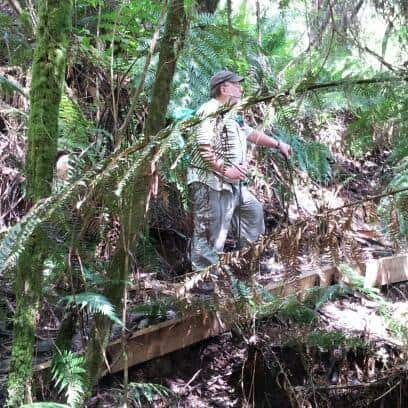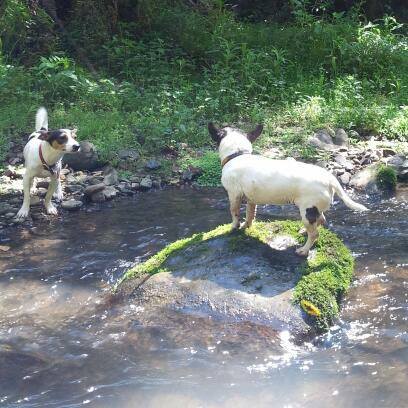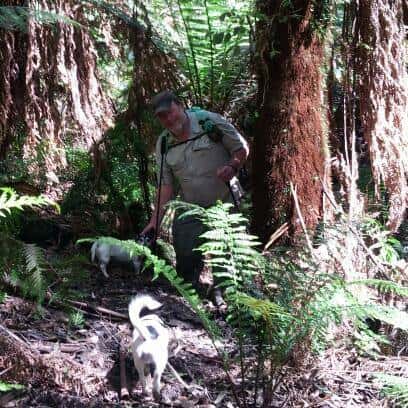 PS: I suspect you can still walk up along the creek from the car park on Junction Rd (or from Branff's Rd) all the way to the 'Platypus Pool' Waterfall, a distance/time of maybe three hours each way.
First Published on: Oct 13, 2013