Two reasons some people don't like camping: it is wet AND cold, and uncomfortable. This does not have to be.
A properly positioned tarp and a fire will take care of the former: the usual 1m tall hiking tent which you are forced to retreat to in the event of rain will make your trip unpleasant (wet & cold). For many years I have employed a square tarp (2.4 x 2.4 metres is sufficient) pitched diagonally against (eg) a tree with a fire out in front. I have added 'wings' to such a tarp to improve the shelter. You will have seen this in some of my previous posts.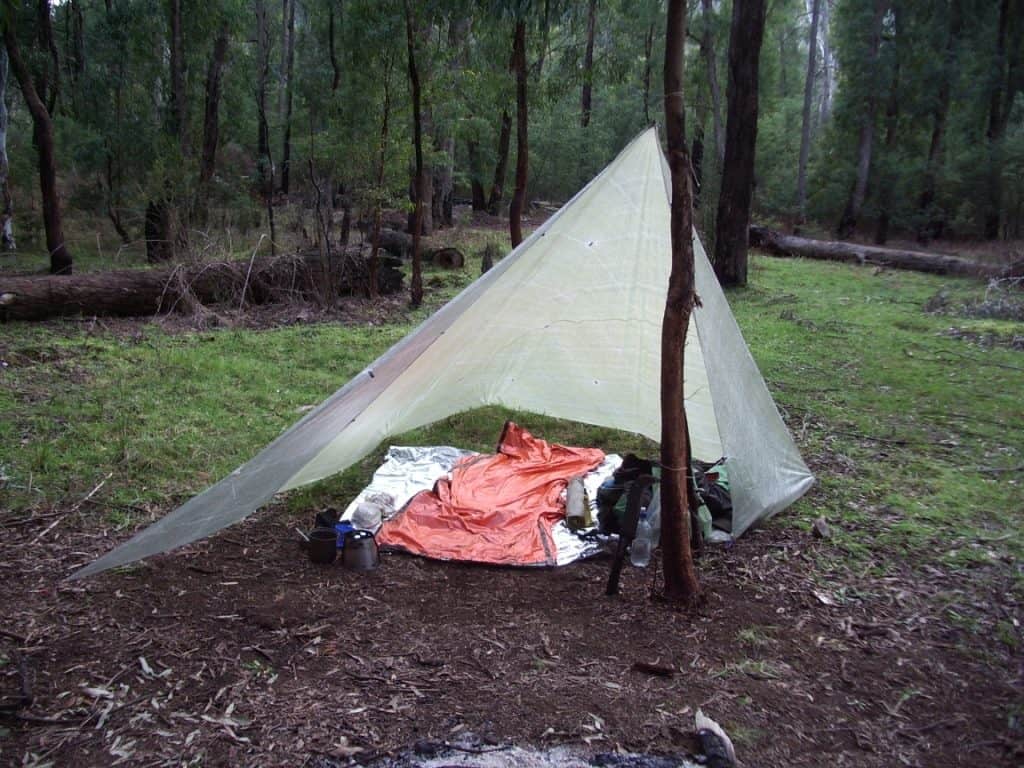 As to the second: you need an inflatable INSULATED pad (a good ultralight pillow will also help) at least 2 ½" thick.  I have found the Thermarest womens-neoair-xlite (http://www.cascadedesigns.com/therm-a-rest/mattresses/fast-and-light/womens-neoair-xlite/product) to be superb (R=3.9, 340 grams) but it IS expensive. If you are a bit shorter of cash (AND Stronger) Big Agnes' pads @ R= 4.1 (eg the petite @ 499 grams) http://www.moontrail.com/bigagnes-insulatedaircorepads-78-mummy.phpare quite wonderful! I would couple either with an Exped UL pillow (@ 45 grams) eg http://www.moontrail.com/exped-airpillow-ul-m.php ) and a good quality down bag for a delightful night's sleep in the outdoors.
See Also:
http://www.theultralighthiker.com/how-to-light-a-fire-in-the-wet/
http://www.theultralighthiker.com/rope-dont-leave-home-without-it/
http://www.theultralighthiker.com/finding-your-way/
http://www.theultralighthiker.com/the-lie-of-the-land/
http://www.theultralighthiker.com/the-importance-of-a-roof/
http://www.theultralighthiker.com/carry-a-knife/
http://www.theultralighthiker.com/if-you-could-only-carry-two-things-in-the-bush-what-would-they-be/
http://www.theultralighthiker.com/ultralight-poncho-tent/
http://www.theultralighthiker.com/the-pocket-poncho-tent/
http://www.theultralighthiker.com/naismiths-rule/
http://www.theultralighthiker.com/weather-lore/
http://www.theultralighthiker.com/walking-the-line/
http://www.theultralighthiker.com/follow-your-nose/
http://www.theultralighthiker.com/how-long-till-sundown/
http://www.theultralighthiker.com/man-is-the-measure-of-all-things-pythagoras-some-handy-estimation-tricks/
http://www.theultralighthiker.com/how-to-avoid-being-wet-cold-while-camping/
http://www.theultralighthiker.com/fire-on-the-snow/
http://www.theultralighthiker.com/river-crossings/
http://www.theultralighthiker.com/an-open-shelter/
http://www.theultralighthiker.com/raincoat-shelter/