(Correction: 17!) I just finished making this pair of US Size 9 ultralight camp shoes for my Dusky track walk which I start on Monday. They are made from 3.6oz/yd2 Dyneema fabric. Together with a pair of  down socks from https://goosefeetgear.com/products/down-socks/ (approx 50 grams per pair), I should have nice dry, warm feet at the end of what is usually a fairly wet slog each day. I will post the pattern and instructions when I get back (promise). I made these in a hurry . I could have trimmed a couple more grams off the back pieces which i simply sewed inside. I will see how much the next pair weighs. My guess is 16- 17 grams.
Update: The uppers (Dyneema) held up well to 10 days in Fiordland (Dusky Track) but the inners (blue foam) became compressed. I have replaced them (now I am home) with Urethane inners at a cost of 10 grams each. However, they were comfortable camp shoes which protected my feet when I went outside, and also kept my socks dry – so they admirably served their purpose, moreso than anything I have bought or used before. They also allowed my feet to breathe at the end of the day unlike others I have tried. I recommend you make a pair. I will post the instructions soon – once I have caught up on my other chores – such as a report on my trip! See: http://www.theultralighthiker.com/from-dawn-to-dusky/ & ff.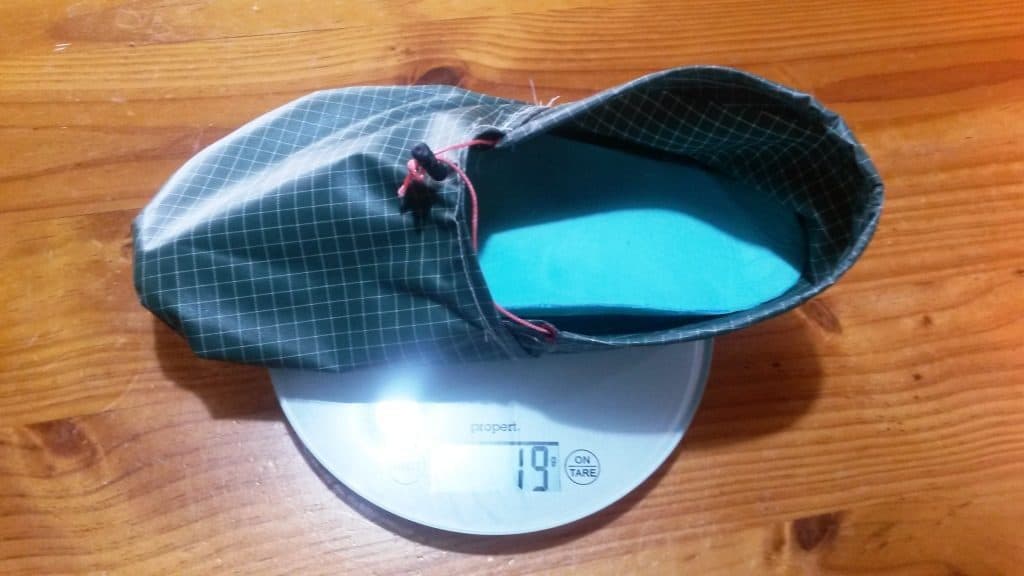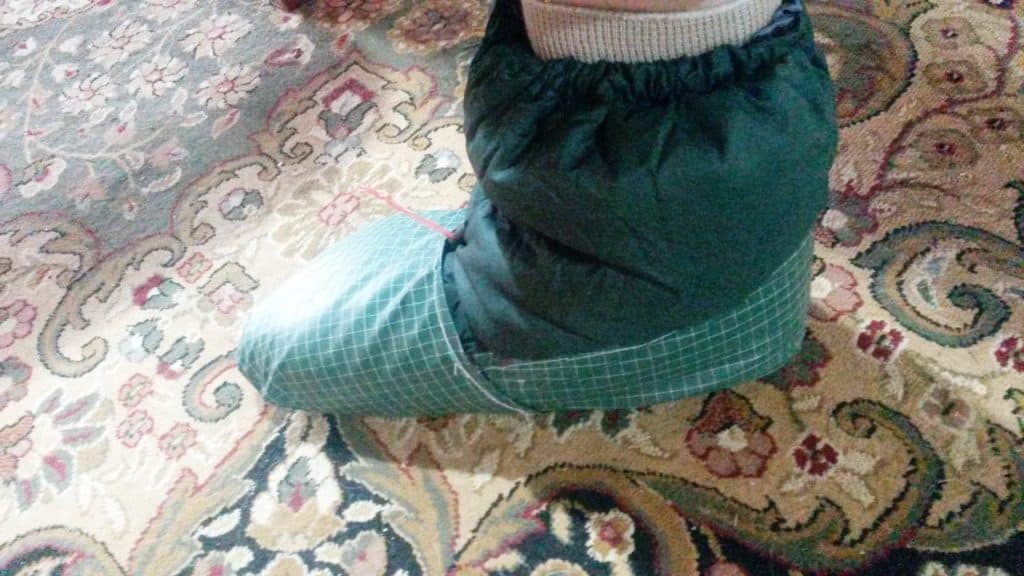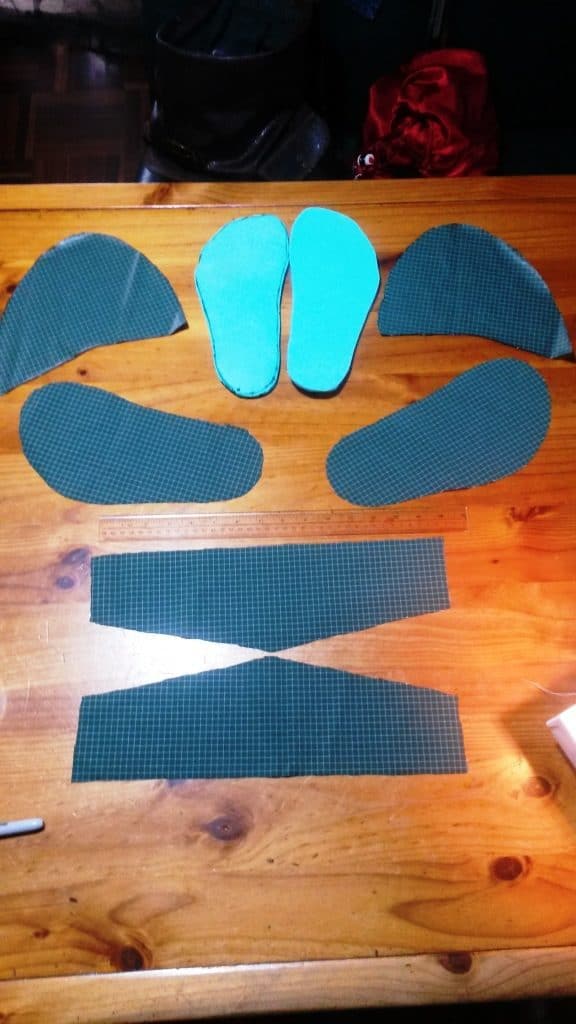 PS:When I cut the unnecessary pieces of Dyneema away, the shoes weighed 17 grams! As you can see the shoe on its owned weighed 12 grams! I am trying two different inners: the Ascent urethane (27 grams) and the Redbacks (30 grams) total. Weights as shown on the scales: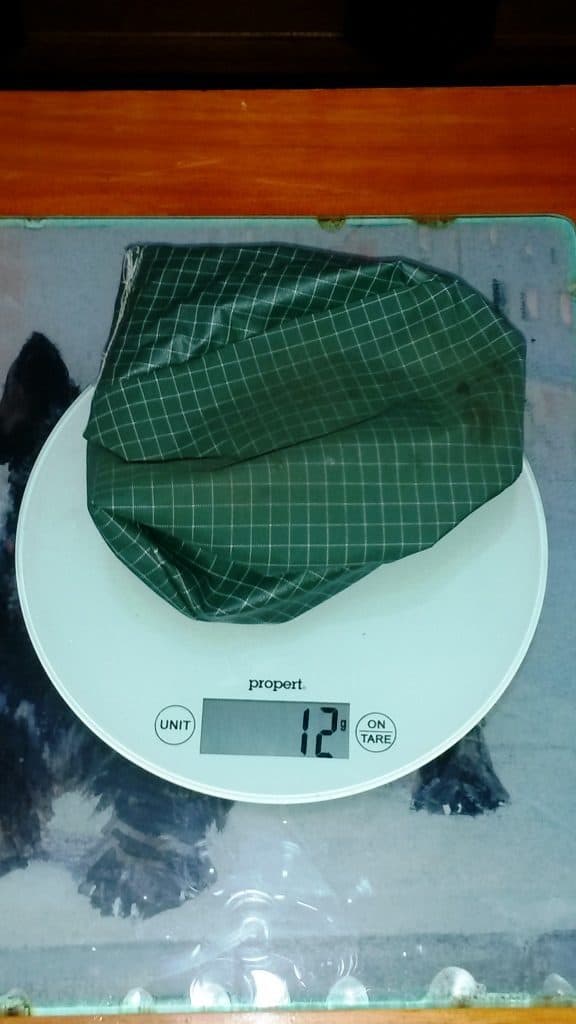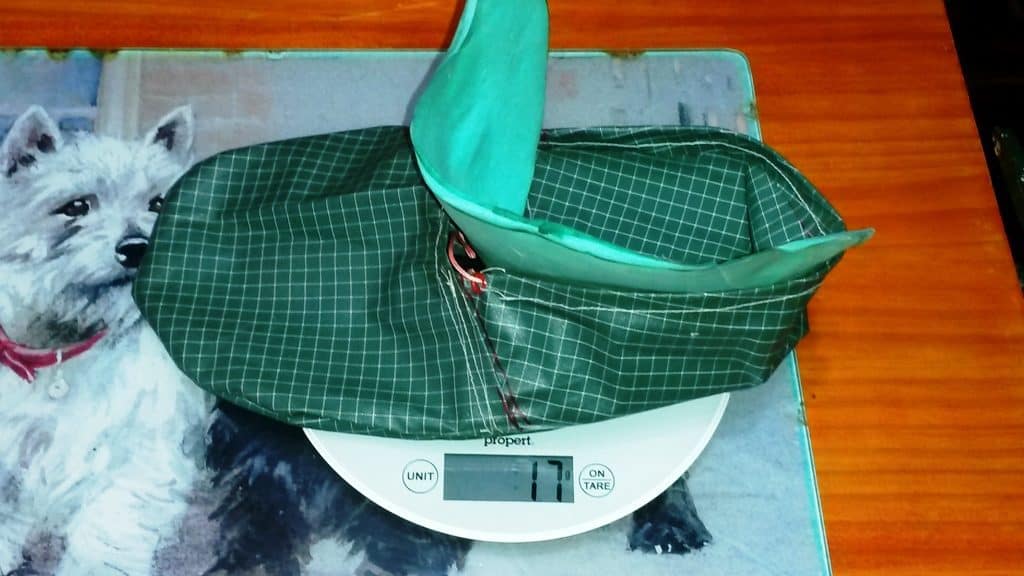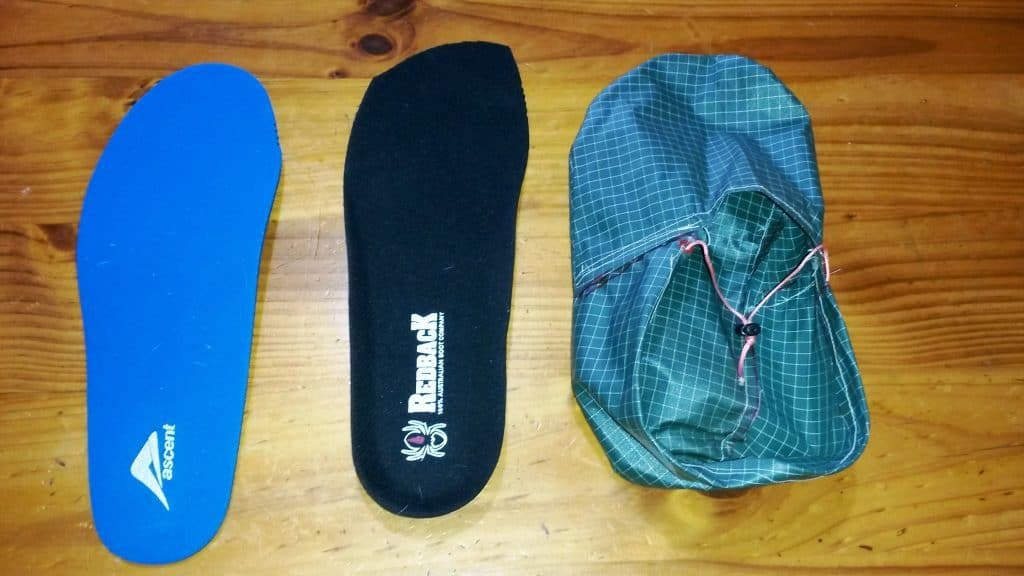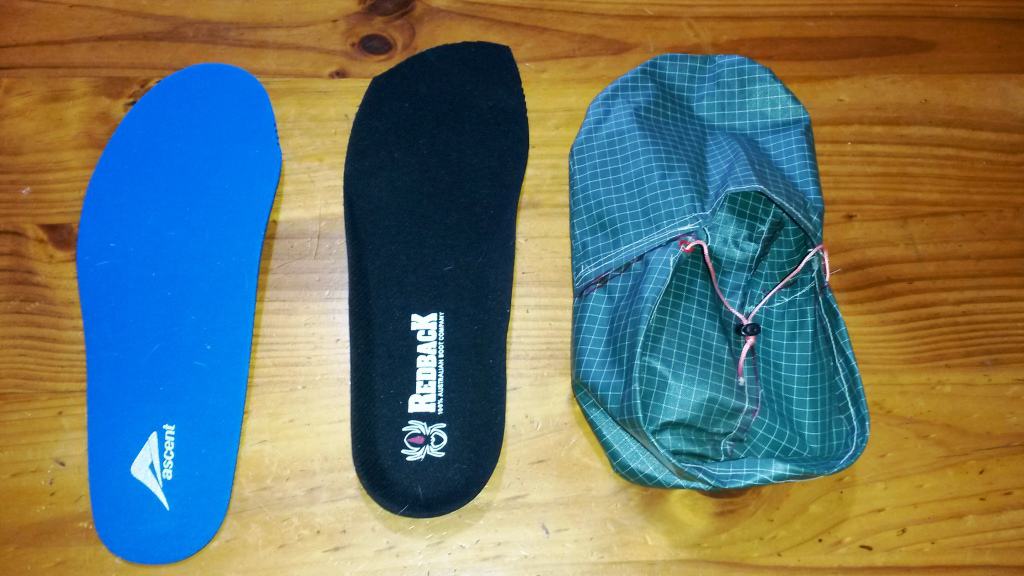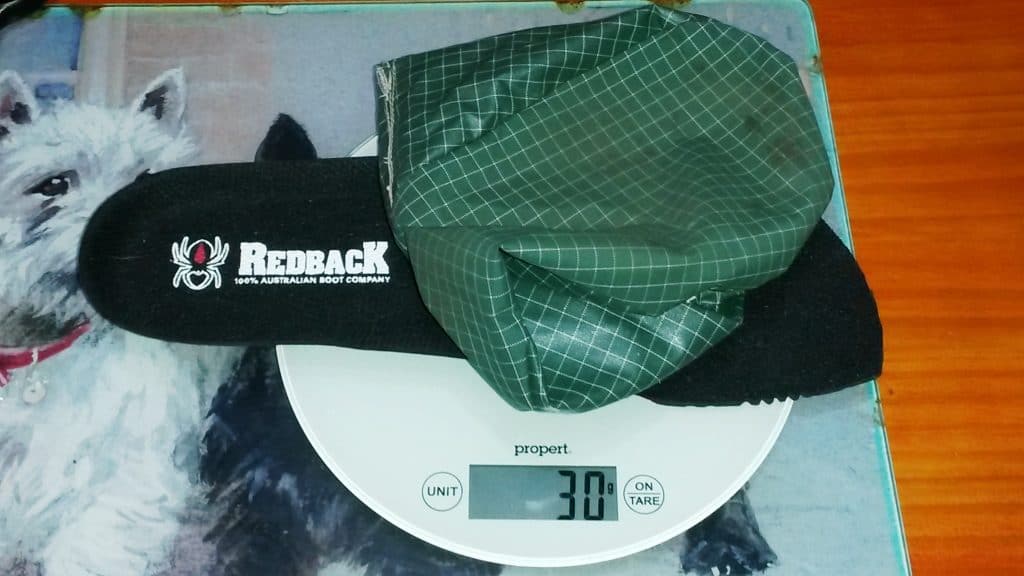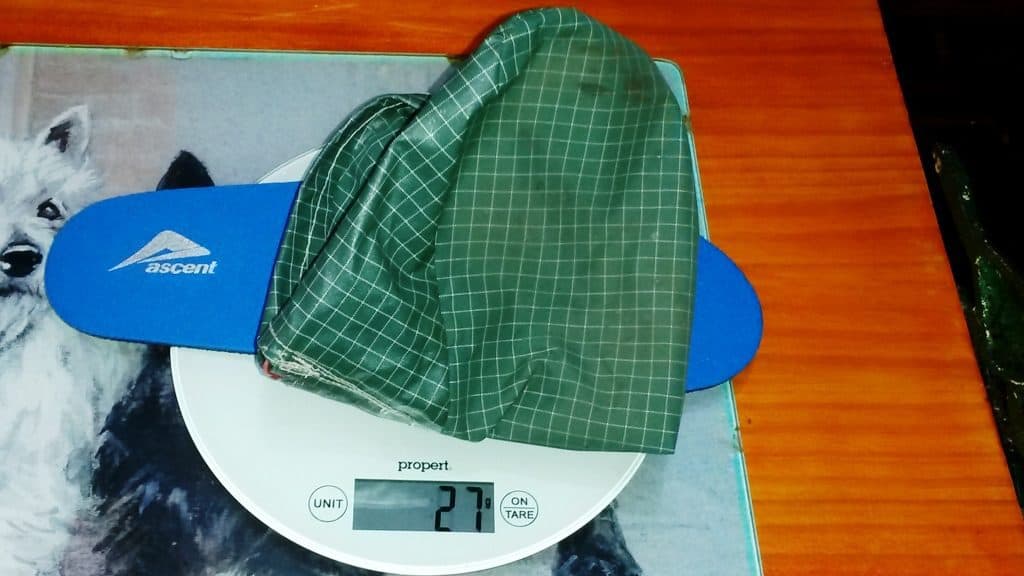 Of course you do not need to carry inners fro your dyneema moccasins. You can simply dry out the inners from your shoes and use them. Therefore total carried weight of the pair of moccasins = 24 grams!
See also:
http://www.theultralighthiker.com/no-sew-sandals/
http://www.theultralighthiker.com/toughened-foam-flip-flop/
http://www.theultralighthiker.com/cold-weather-hut-booties/
http://www.theultralighthiker.com/fifteen-gram-blue-foam-flip-flop/
http://www.theultralighthiker.com/the-ideal-camp-shoe/
http://www.theultralighthiker.com/spare-shoes-great-for-river-crossings/
Hits: 2269