I spent six hours yesterday working on this excellent track which had been long neglected and overgrown. Apparently there were six other people on it too, though I never saw them – which indicates you can have a lovely solitary experience on the track. It connects O'Shea's Mill to Caringal Scout camp and thus comprises an interesting addition to the Upper Yarra Track Winter route – see: http://www.finnsheep.com/THE%20UPPER%20YARRA%20WALKING%20TRACK.htm.
The first third at least – starting from Caringal, is roughly cleared but the others marked it all the way now with  tape, so it needs about two days' similar work to complete the job, apparently expected to be done by Spring, but it is now walkable, so the more people walk it (perhaps with one of these: http://www.theultralighthiker.com/the-worlds-greatest-machete/), the less work there will be to do.
It would be good to also re-open the West Tyers walking track which has been similarly neglected and which links Caringal with Western Tyers/Morgans's Mill and the similar loop from Palmers to Growlers along the Western Tyers – both of which I have walked years ago. They are extraordinary beautiful sections of State Forest which deserve to be accesible to everyone – not just the intrepid!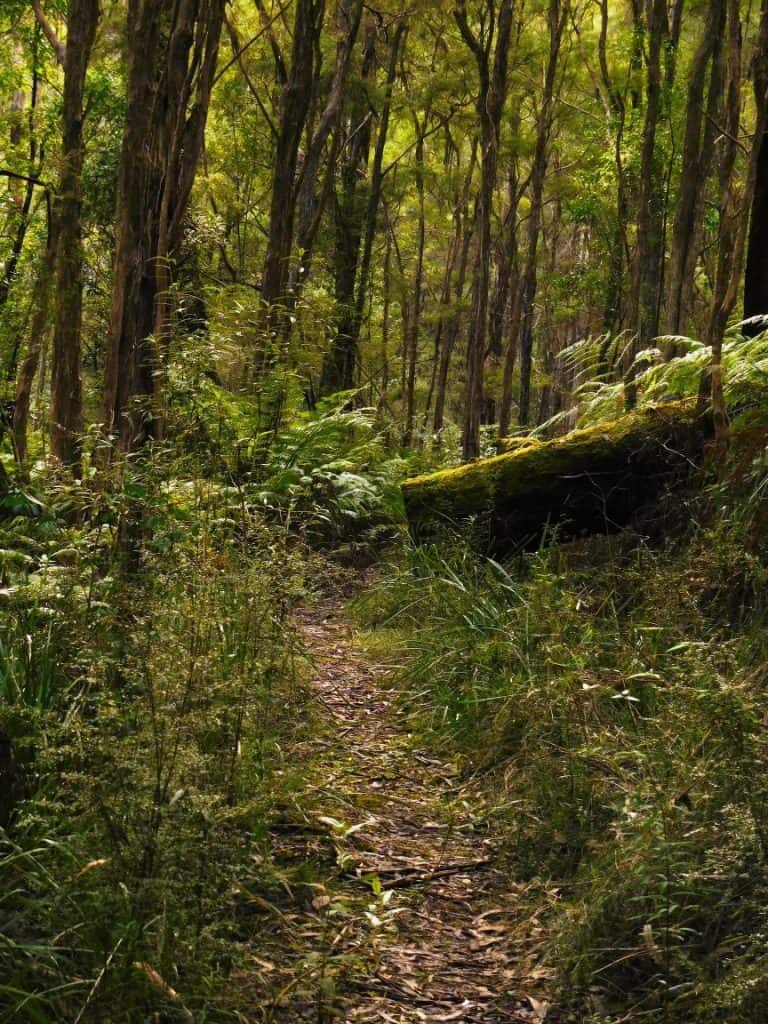 The track begins auspiciously. The track follows an old logging tramway linking bush mills (such as O'Sheas) to Collins siding where the railway ine to Melbourne was. NB: You can also walk along the tramway from Caringal to Collins siding.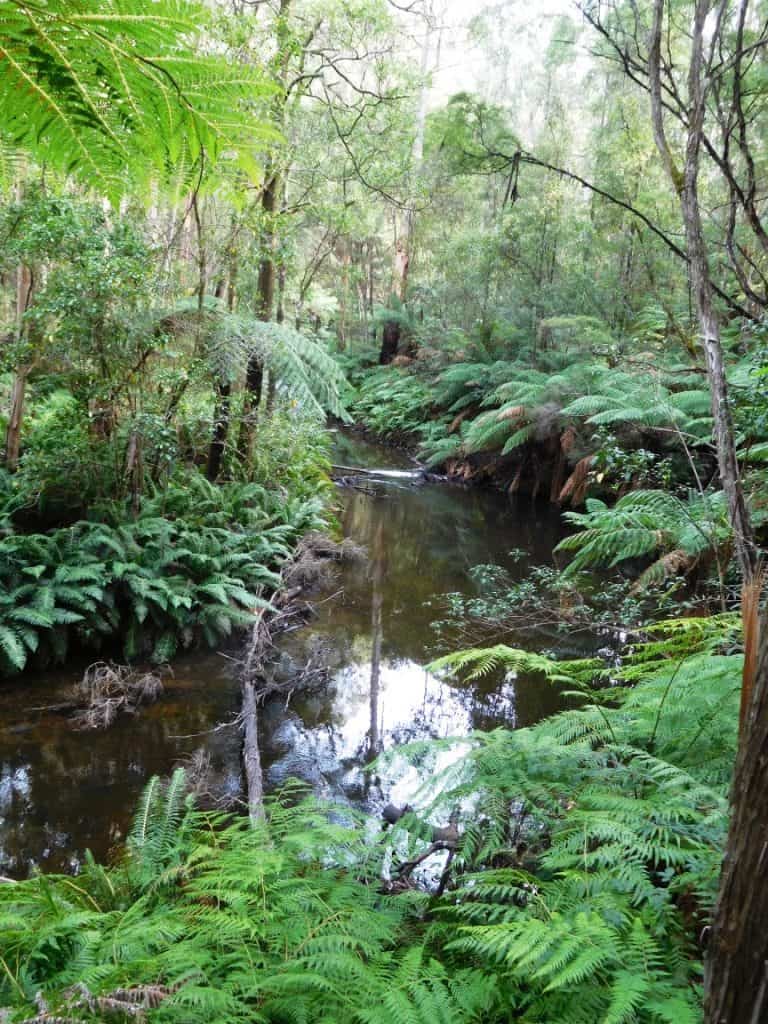 There are some lovely stretches if river, somewhere to try this out: http://www.theultralighthiker.com/the-ultralight-fisherman/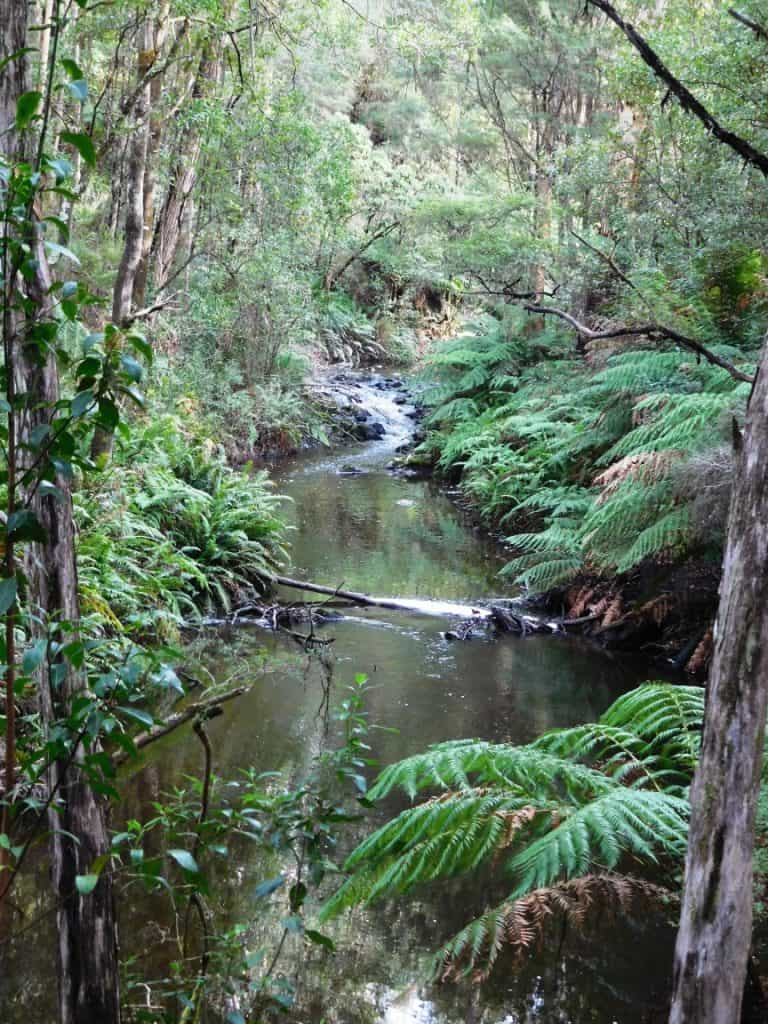 Here's another.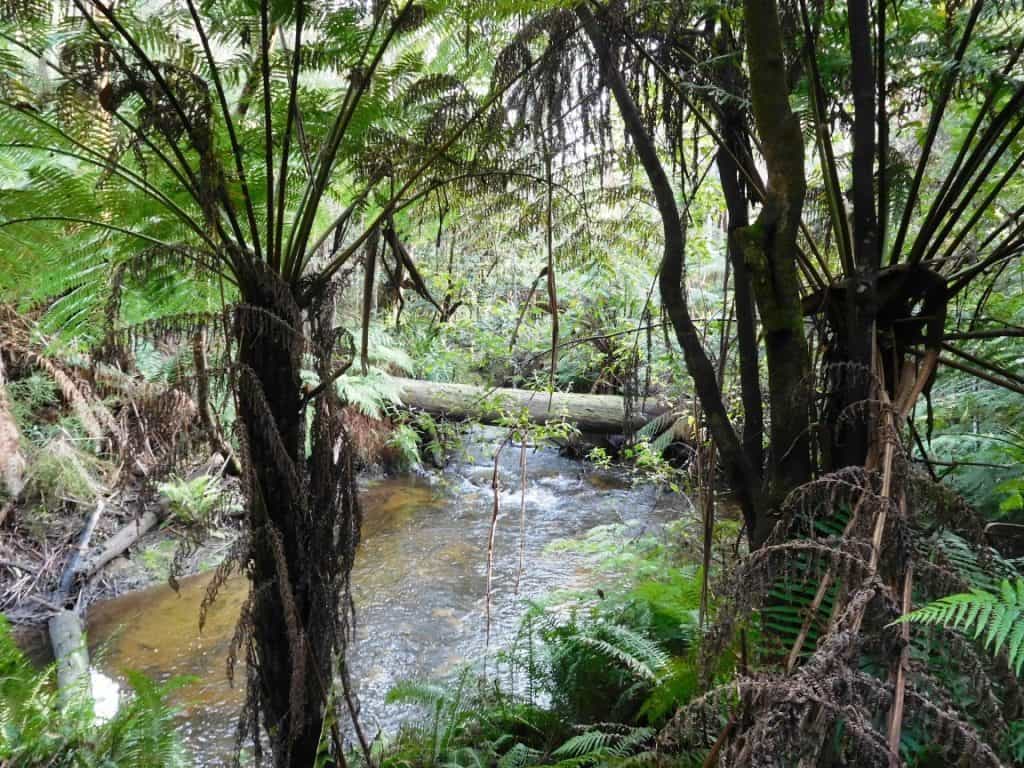 And yet another.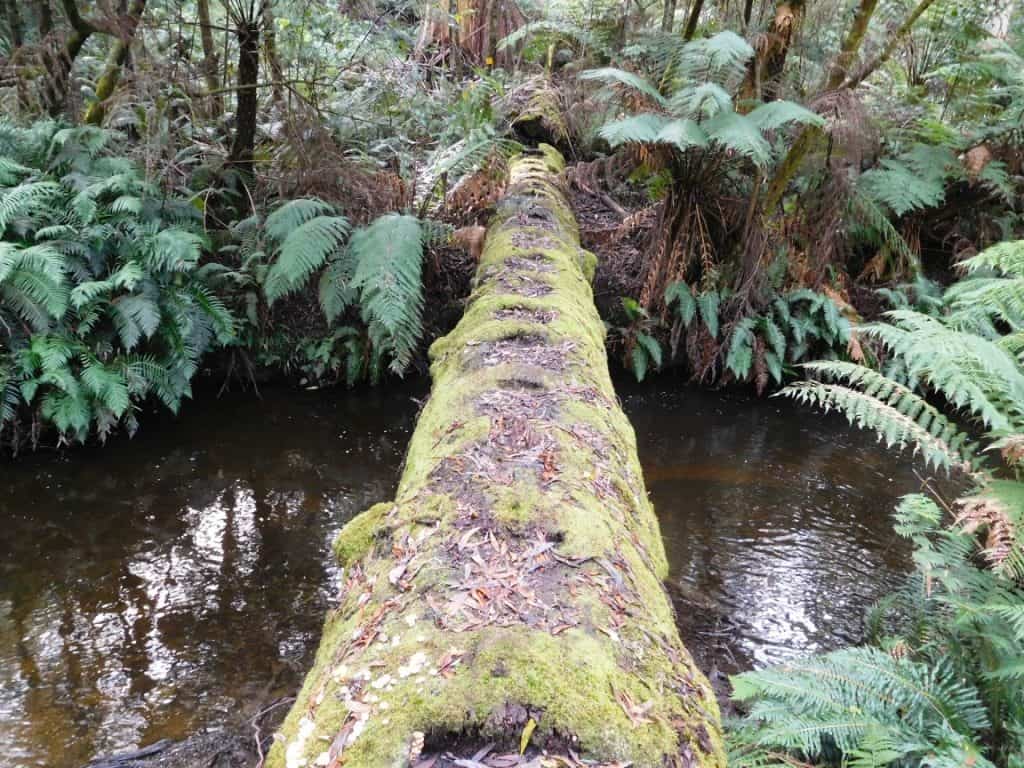 There are some interesting bridges.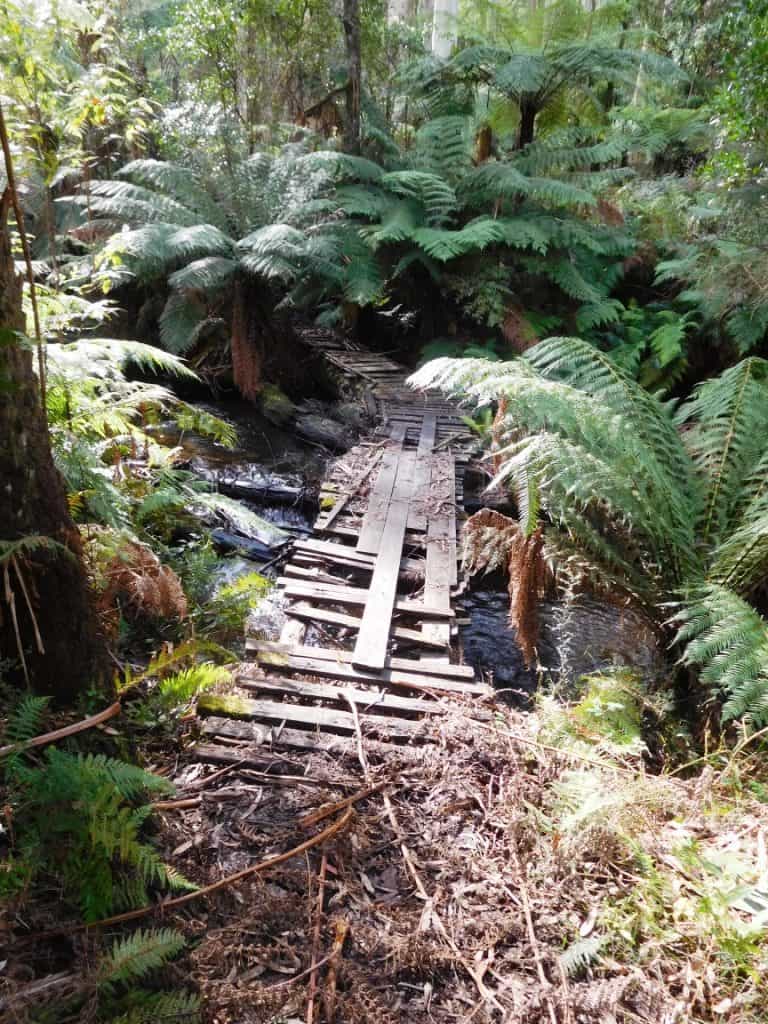 Some best avoided. You should never worry about getting your feet wet: http://www.theultralighthiker.com/why-you-should-get-your-feet-wet-when-hiking/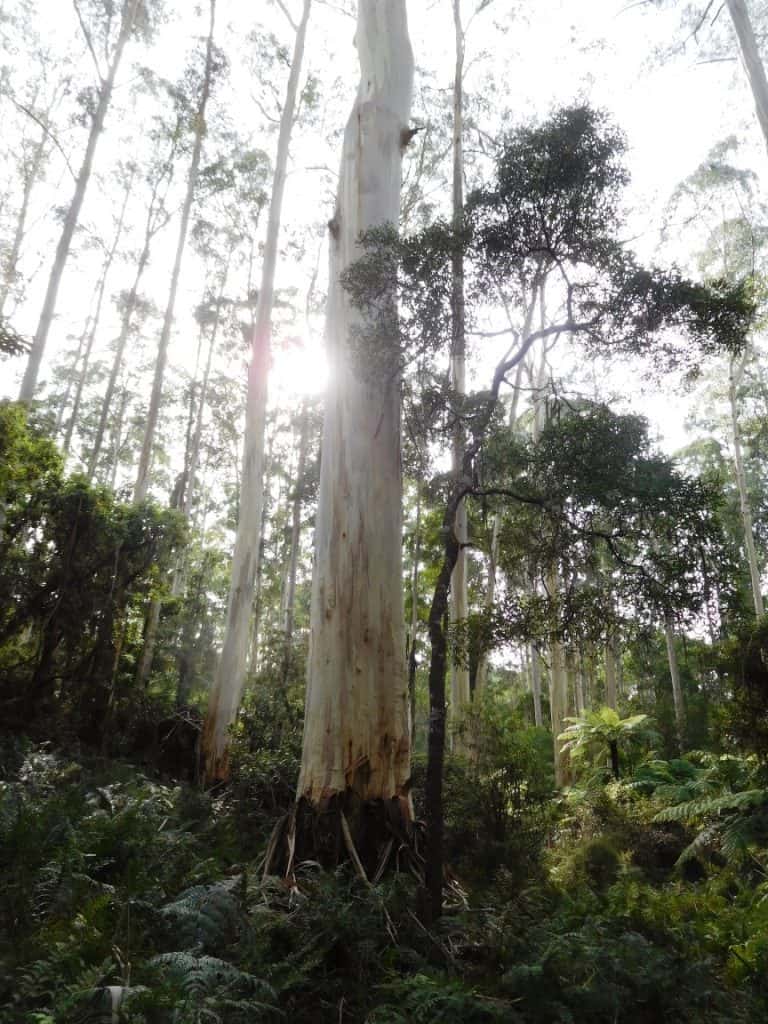 Some beautiful timber.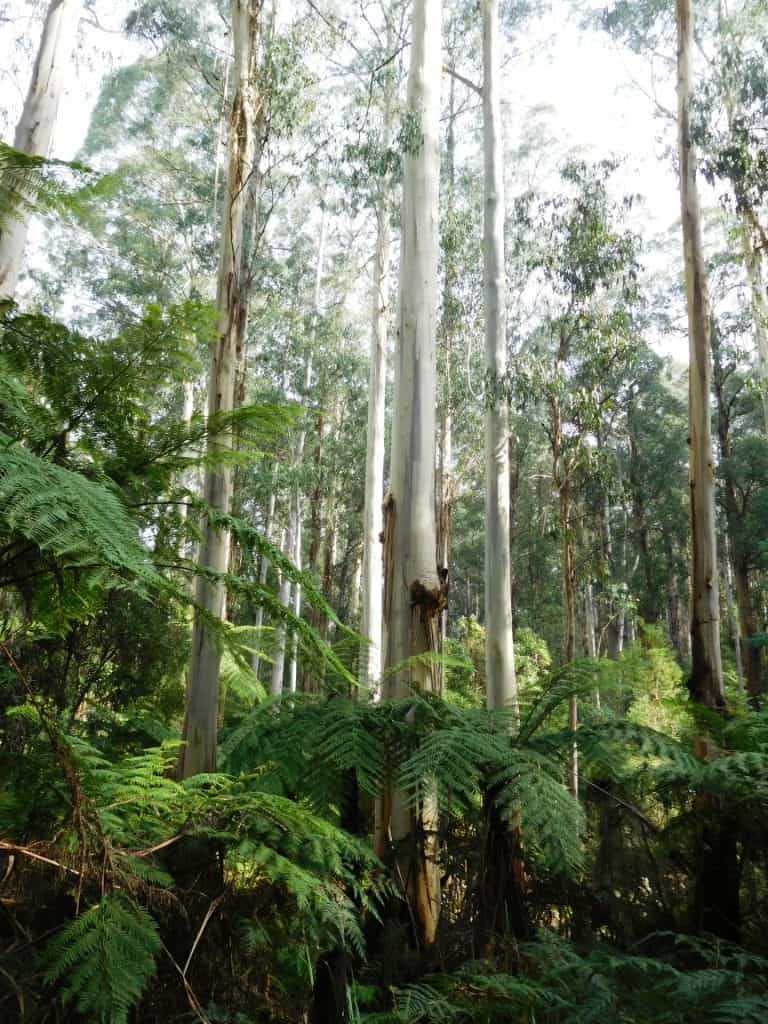 Mountain ash are magnificent – you can see why they were logging along here in the past.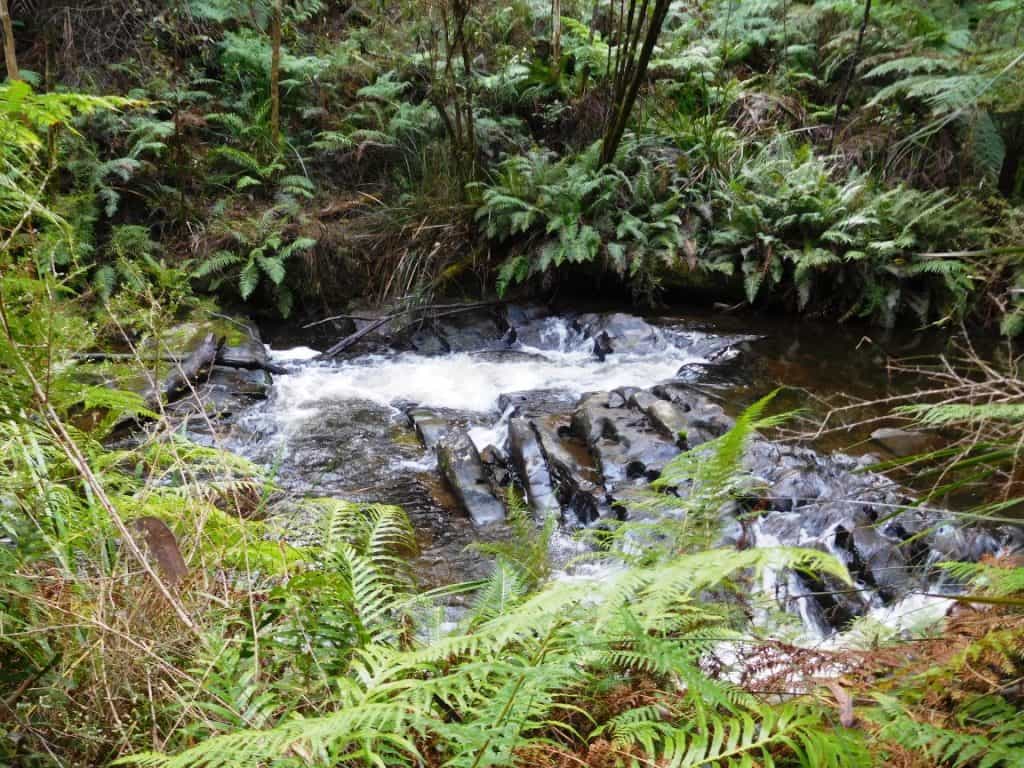 An interesting geological formation.
It will be such a splendid track when the clearing is quite finished – and even better when it links both to Collins siding (Erica) and to Western Tyers (Morgans Mill) and beyond eg to Tanjil Bren and Newlands Rd so that a circuit of the Baw Baws can be had. Well, it already can but some parts are tough going – though there is always an alternative eg road you can use. See below:
http://www.theultralighthiker.com/upper-yarra-track-osheas-mill/
http://www.theultralighthiker.com/upper-yarra-track-winter-route-caringal-scout-camp-tyers-junction/
http://www.theultralighthiker.com/upper-yarra-track-winter-route-western-tyers-morgans-mill-skinners-camp/
http://www.theultralighthiker.com/upper-yarra-track-winter-route-western-tyers-to-tanjil-bren/
http://www.theultralighthiker.com/upper-yarra-track-winter-route-downey-to-newlands/
http://www.theultralighthiker.com/kirchubel-if-you-go-nowhere-else-in-the-world-at-least-go-here/
http://www.theultralighthiker.com/up-into-the-singing-mountains/
http://www.theultralighthiker.com/gippsland-pack-rafting-routes/
Hits: 175