How do you cook a fish (or some falafels: http://www.theultralighthiker.com/he-hiked-with-a-falafel-in-his-hand/) and what to cook them in – and with what?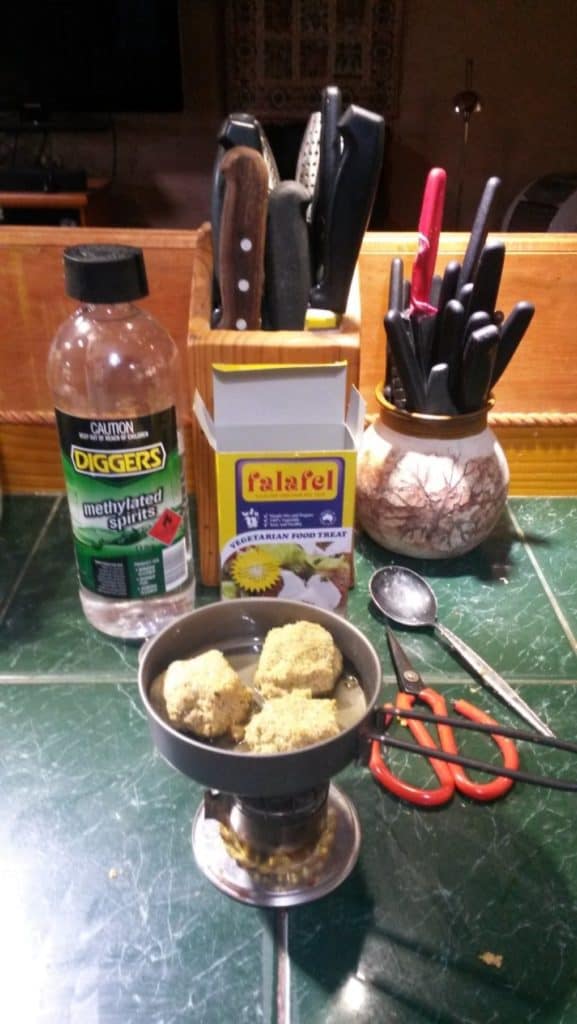 A larger frypan lid will still fit a smaller pot to keep the steam in, etc. Suppose you have the excellent Toaks 900 ml Ultralight pot (the lightest of its size on the market) at 77 grams (pot) plus 27 grams (lid), you could add around an ounce (leave the lid at home) and have a useful frypan lid instead if you want to do a bit of frying, (eg if you are an Ultralight Fisherman: http://www.theultralighthiker.com/the-ultralight-fisherman/) You will notice for example that the 6″ (15.5 cm) Toaks ultralight frypan weighs 71 grams https://www.traildesigns.com/cookware/toaks-145mm-frying-pan so an addition of +44 grams in weight will give you the ability to fry! If you needed an even larger one you could choose the Evernew 7 1/4″ (18.5cm) at 133 grams ( +106 grams) or you could even run out to the 8″ (20cm) Evernew at 155 grams (+128 grams)  https://www.traildesigns.com/cookware/evernew-20cm-titanium-non-stick-frying-pan-eca443
I have the Evernew 900 ml Ultralight Deep Pot with Frying Pan lid https://www.traildesigns.com/cookware/evernew-titanium-ultra-light-deep-pot-9l-eca265 which weighs 123 grams all up. The frypan is a little small (but manageable) for a bowl of cereal, and is certainly handy for cooking that second item or for a very small fry-up at 250 ml and 4.3″ (11 cm & 45 grams) but any decent sized fish is a problem, so a slightly larger frypan lid such as the first one above will solve two problems for me – and as I said before only adds an ounce (71 – 45 = 26 grams).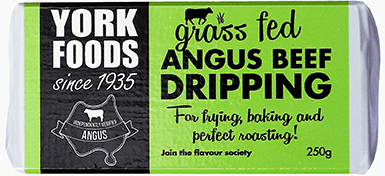 Dripping or Tallow (Beef or Mutton Fat) 40C & Lard (Pig Fat) 30C have the highest melting temperatures of all the edible lipids (fats and oils). Cofa or Cocoa Butter has the highest melting point 34C of the vegetable fats, but will still melt on a hot day, as will butter. I know you could take some kind of vegetable oil (such as olive) to do your frying with, but you would have the extra weight of the bottle as compared with a small ziplock bag for the tallow and there is always the danger that the oil will leak out creating a dreadful mess on your clothes, sleeping bag etc. I have had this happen! Best avoided. A small ziplock bag with exactly the required amount of tallow or dripping inside the ziplock bag containing whatever is to be cooked (eg the falafel, omelet or pancake mix) will never leak – and of course per gram pretty much nothing is as calorific as fat! On the trail for long periods you will find your body craves it, which is maybe why so many people take some peanut butter or chocolate with them! Though I do like fish baked in Alfoil, fish fried in fresh dripping is even more delicious!
Hits: 95