One of Gippsland's 'hidden gems'. This sand track lets you access Venus Bay Beach about 8 km out from Tarwin Lower on the Walkerville Rd. You have to be really looking out for it, or you will miss it. At the beginning there is a gate (locked in winter I imagine) when the track would be too wet) and a 'Road Closed' sign. It is definitely a one-lane 4WD only track, so you have to hope you will not meet anyone coming the other way.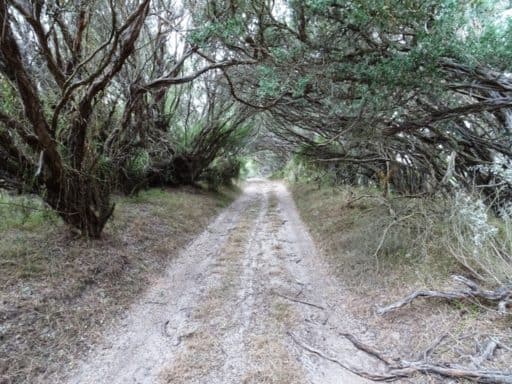 There is a pretty campsite at the end of it 2-3 km in) amongst the banksias.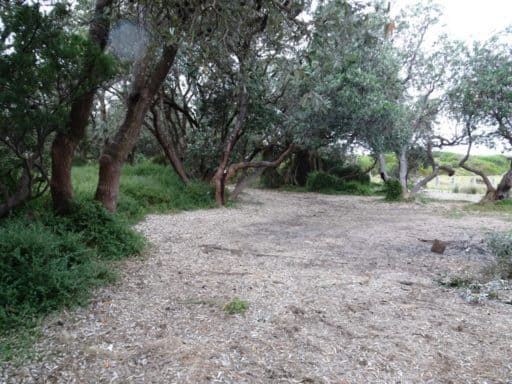 Then a sand track leads to the beach. Access for bicycles and 4WD motorbikes too by the looks. Years ago when we lived at Tarwin Lower we used to drive right down onto the beach there to picnic, swim or fish in one of our trusty Subarus.
First view of the beach.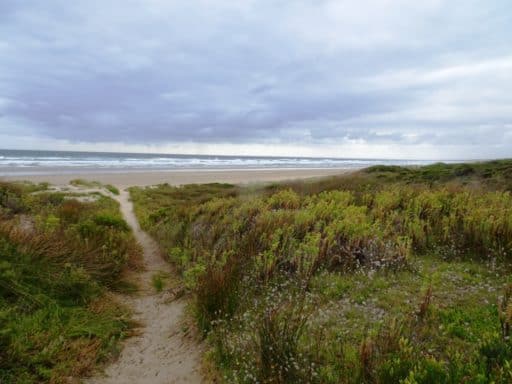 Spot loves the sand and is eager with anticipation to race along it.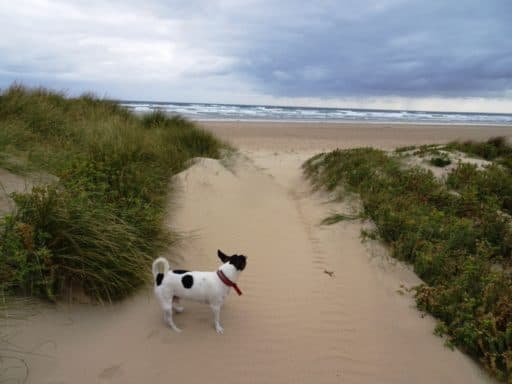 We have the entire beach to ourselves – all the way to Venus Bay to the West.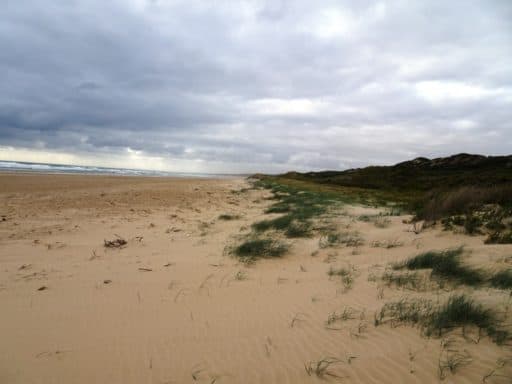 In both directions.
All the way to the Arch Rocks and the Ten Mile further to the East.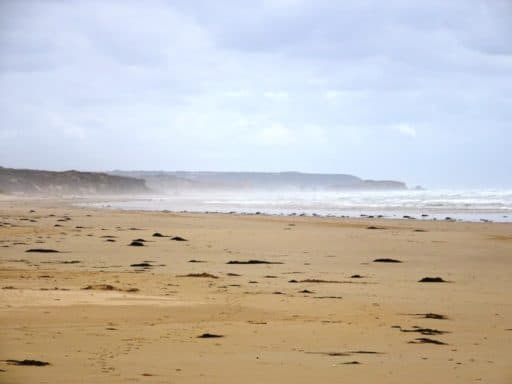 Except for the gulls.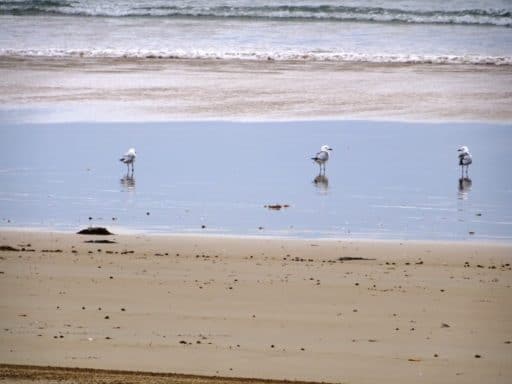 And the red-billed shearwaters.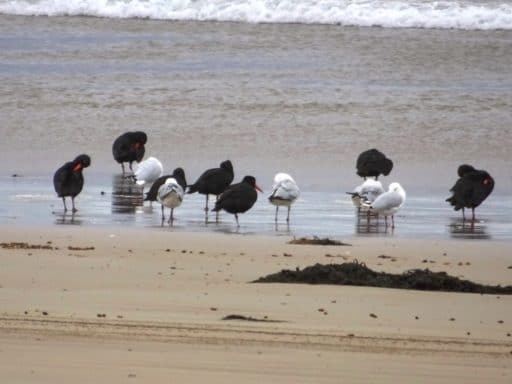 This is Honey's first visit to the beach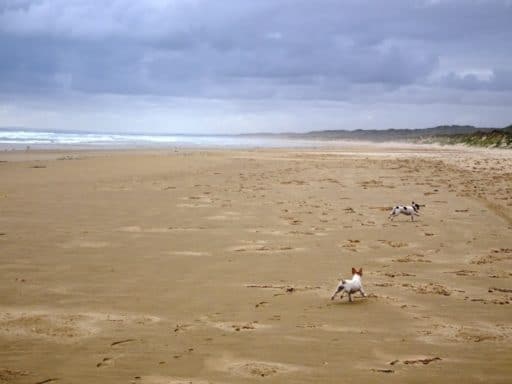 Spot shows her the ropes.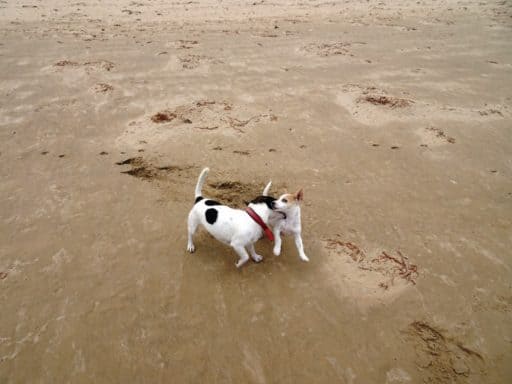 As we watch the sun setting.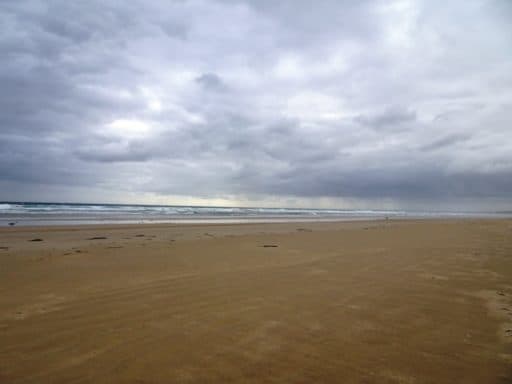 The view to the North now marred by these monstrosities.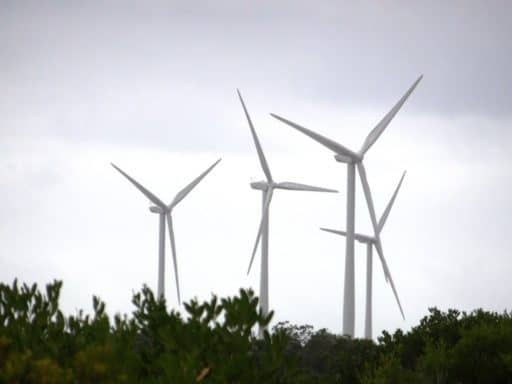 Usually there is water from a small stream about 50 metres West of where the track exits onto the beach but it is dry this high into the summer. The next water should be the Ten Mile Creek, a much more permanent stream. There is a further stream closer to Cape Liptrap. If you intend to walk the beach (perhaps as part of a circuit of Gippsland) be sure to carry plenty of water.