I just saw the Granite Gear, the Crown X60 (ie 60 litre) pack on Massdrop for US$120 which has to be very good value for such a robust award winning hiking pack. As I already have $50 credit from folks whom I have recommended who have joined, it is hard to pass up. Perhaps for my (70th) birthday (in August) of father's day (in September)? The regular price is US$199.95. I do like the two brown colour options: Highland Peat./ Black and Fatigue/Dried Sage.
Fully kitted out it weighs 1140 grams – or 657 grams stripped. You might make your own simple waist belt as I did for the Gossamer Gear Gorilla which would take this up to less than 690 grams, a very acceptable weight for a pack which will last you many years and many thousands of miles.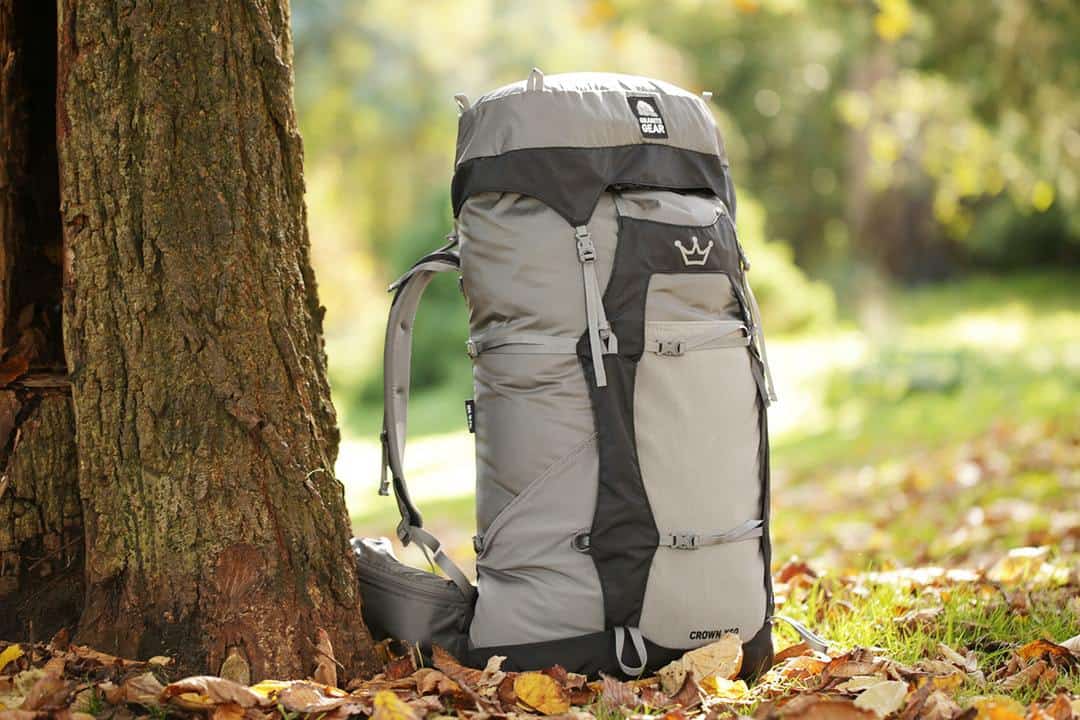 'We kept a lot of what you loved about the Crown2 around in the Crown X60. For mile-after-mile comfort, there's the removable Vapor Current Mark 2 frame and molded foam back panel with mesh ventilation channels. For additional hydration options, there's a hydration port and an internal bladder sleeve. And for all-weather reliability, there's the roll-top main compartment, DWR/Barrier repellent treatment, and DWR-treated zippers. The side and front compression straps keep the pack weight close to your body to minimize shifting and bouncing. Along with a large stretch mesh pocket, there are straps across the front where you can put something like a tent.'
For your $120 you also get the Granite Gear Vapor Airbeam Frame (145 grams) which can be used to extend a ¾ length pad such as a Neoair (230 grams), so effectively no extra weight at all. You get a pack lid (108 grams) which attaches to the hip belt (174 grams, including pockets) to create a day pack.
This is one of the few packs which comes in a torso length option (15-19"configuration suitable for vertically challenged folks such as Della (5') and I. Unfortunately this length is not offered in the Massdrop model, but 18-21" is which might suit folks around 5'6".
I personally like a rear pocket but I'm sure we can manage to add one (as Della did here). I will try to post a pattern in the future for folk who would like to do this, or add three pockets to this beaut pack.
It is made from the virtually bullet-proof 210d high-tenacity Robic ripstop nylon and 100d Robic high-tenacity nylon, the same as the Gorilla.
'Specs
Massdrop x Granite Gear
Color: Flint
Pack volume: 60 L (3,660 cu in)
Lid volume: 5 L (305 cu in)
Hipbelt pack volume: 0.5 L (30 cu in) each
210d high-tenacity Robic ripstop nylon and 100d Robic high-tenacity nylon
DWR/Barrier treatment
Removable Vapor Current Mark 2 frame with 35 lb (15 kg) load rating
Dual-density shoulder harness with load-lifter straps and removable sternum strap
Re-Fit fully adjustable dual-density hipbelt: 26–42 in (66–107 cm)
Dual large hipbelt pockets with DWR-treated zippers
Roll-top main compartment with centered dual strap and single buckle
Removable lid compartment with DWR-treated zipper
Hydration port and internal hydration sleeve
Angled side stretch woven pockets
Stretch mesh front pocket
Side and front compression straps
Regular Pack
Torso length: 18-21 in (46-53.5 cm)
Torso weight: 2.27 lb (1.03 kg)
Weight, total pack: 40.2 oz (1,140 g)
Pack interior dimensions: 23.5 x 13 x 8 in (60 x 33 x 20 cm)
Weight, stripped pack: 23.2 oz (657 g)
Weight, pack without lid or straps: 34.4 oz (977 g)
Weight, hipbelt and lid in day-pack mode: 10 oz (283 g)
Weight, lid: 3.8 oz (108 g)
Weight, hipbelt: 6.1 oz (174 g)
Weight, frame: 5.1 oz (145 g)
Weight, lid connection straps: 0.16 oz (4.5 g) each
Weight, water bottle cords: 0.16 oz (4.5 g each)
Long Pack
Torso length: 21-24 in (53.5-61 cm)
Torso weight: 2.37 lb (1.07 kg)
Weight, total pack: 41.3 oz (1,170 g)
Pack interior dimensions: 23.5 x 13 x 8 in (60 x 33 x 20 cm)
Weight, stripped pack: 24.1 oz (684 g)
Weight, pack without lid: 37.6 oz (1065 g)
Weight, hipbelt and lid in day-pack mode: 10 oz (283 g)
Weight, lid: 3.8 oz (108 g)
Weight, hipbelt: 6.1 oz (174 g)
Weight, frame: 7.2 oz (203 g)
Weight, lid connection straps: 0.16 oz (4.5 g) each
Weight, water bottle cords: 0.16 oz (4.5 g each)'
Links:
Hits: 78