If you have sewn a couple of tents or similar projects you will no doubt have encountered this well-nigh compulsory seam. It is awkward to do. The cutting is tedious, the folding over is really difficult when you have 'hands like feet and feet like No 10 shovels' as I do, and the results are often not very desirable. Besides, the material is not very satisfactorily joined. It wants to open up on one side and it is difficult to keep it waterproof.
I have discovered a much simpler way of joining two pieces of fabric to make a tent or tarp. No doubt others have discovered it before me and it has a name, but I just hit on it because I was fiddling around working on a new tent, so here it is.
It is much easier, gives a nice flat seam. The raw edges are sealed away inside. The material is sewn through several times so it is strong. It should be waterproof. The material does not pull open at the edges of the seam.
My sewing leaves much to be desired but this 1.25 oz/yd2 fabric is delicate and quite difficult to sew. All I am wanting really is a seam that will work. You will not notice the slight untidiness in the finished tent – which is coming up quite soon!
Just pin and sew your standard half inch seam as usual like this.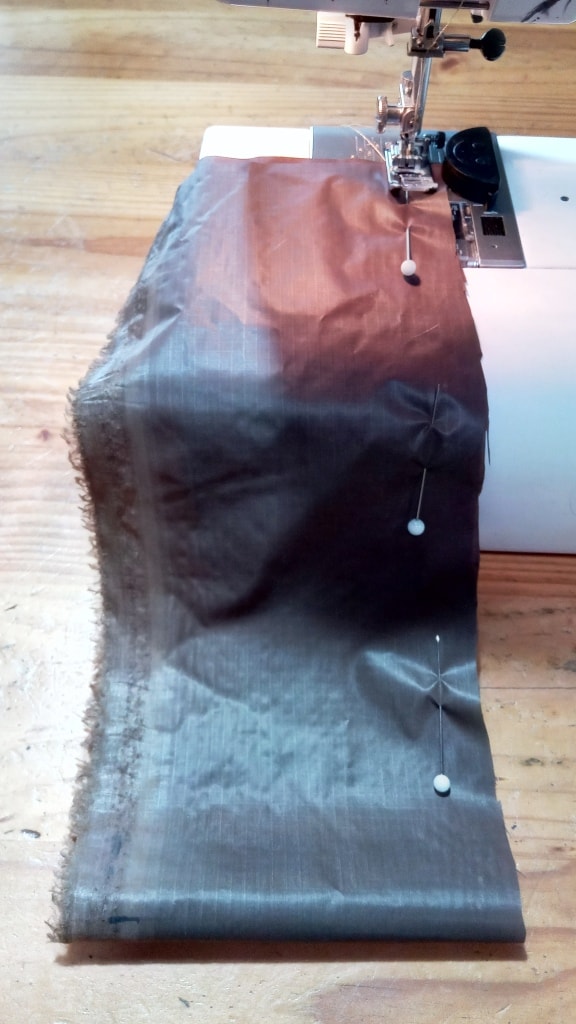 When you're finished it will look like this.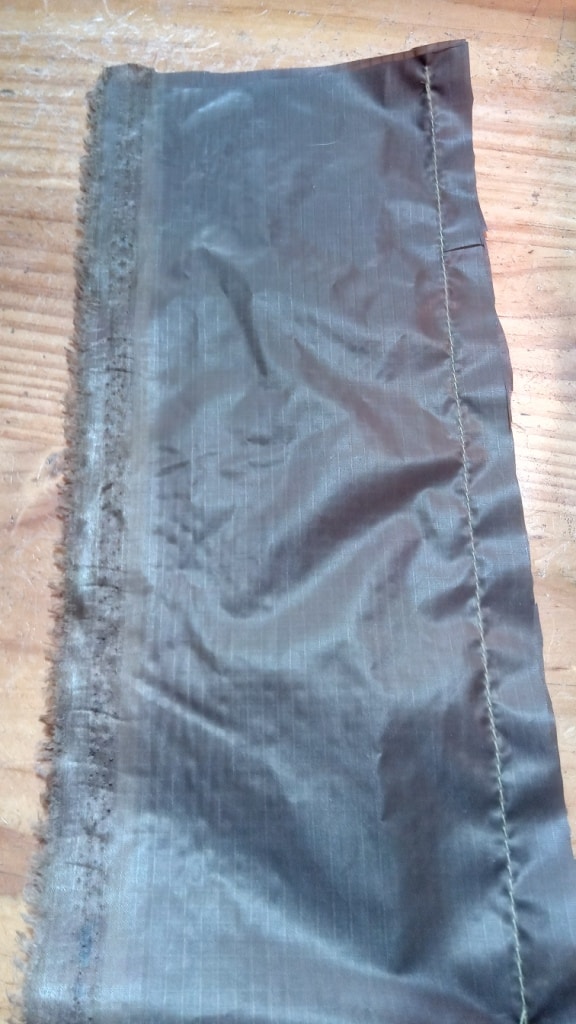 Fold the seam over to one side.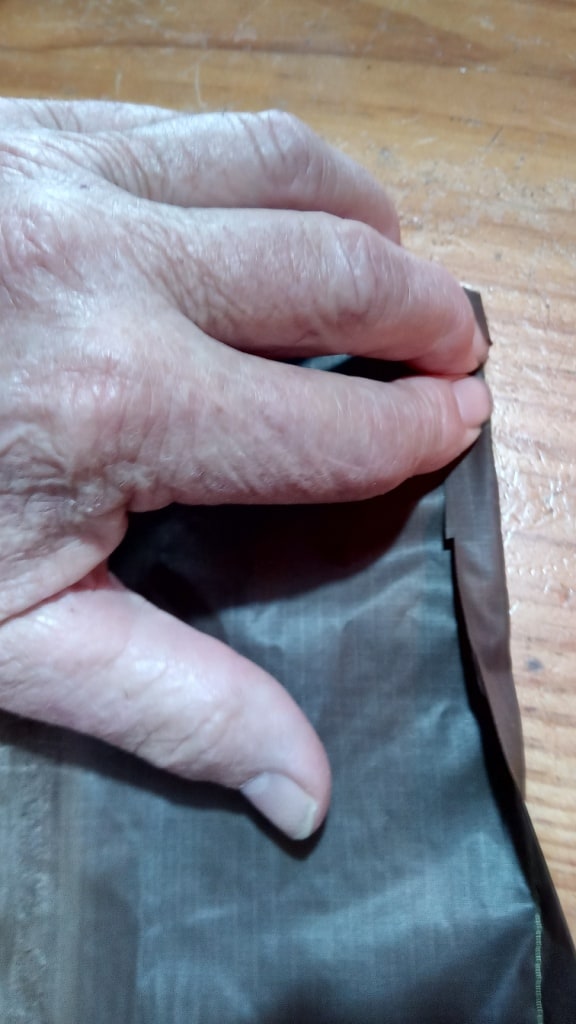 And sew another seam a little further in as shown.
Open the fabric out. The seam stands up like this See the two raw edges on the left?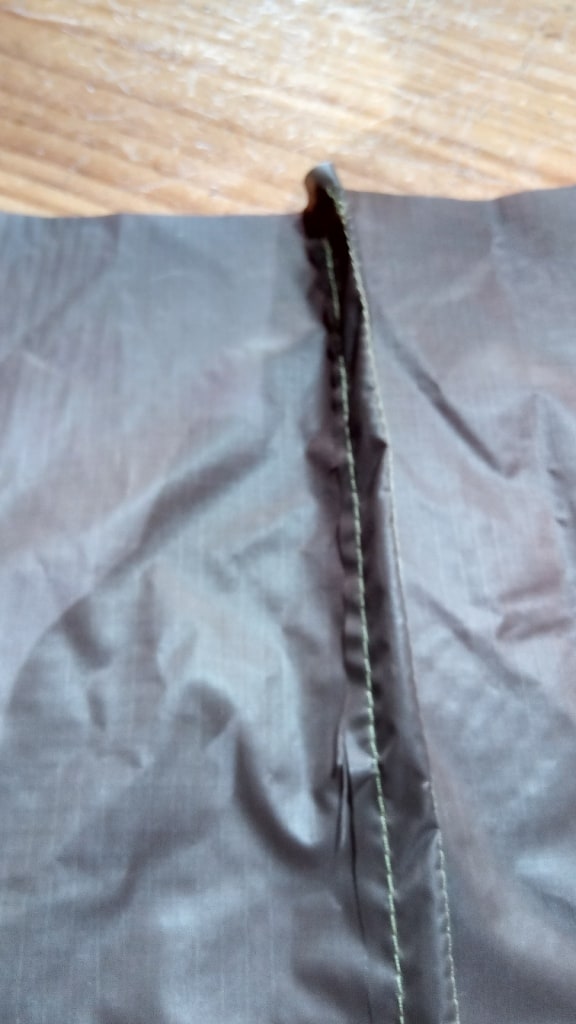 Fold the seam over the raw edges.
And sew it down over the top of them.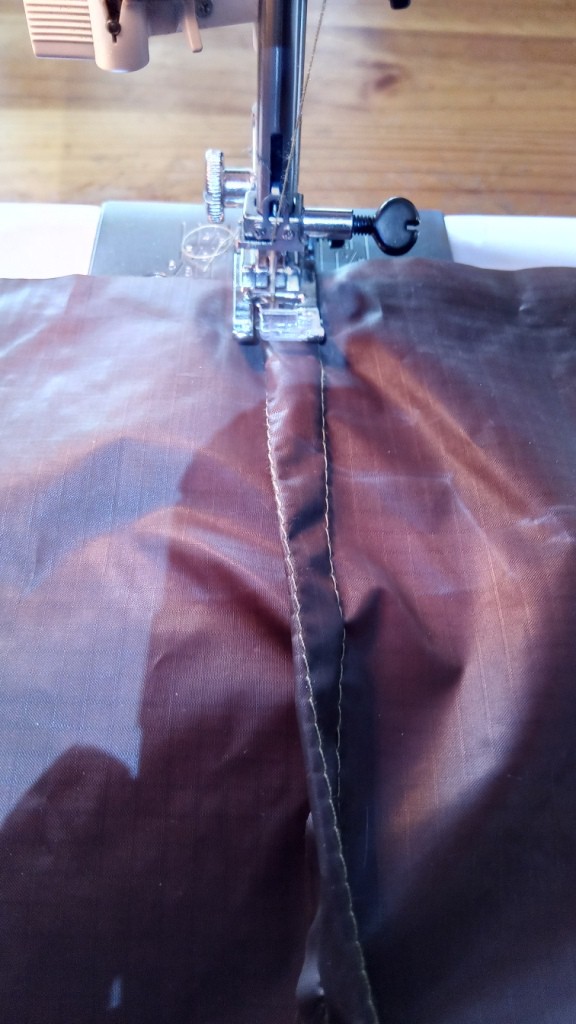 You should have a finished product that will look like this on one side.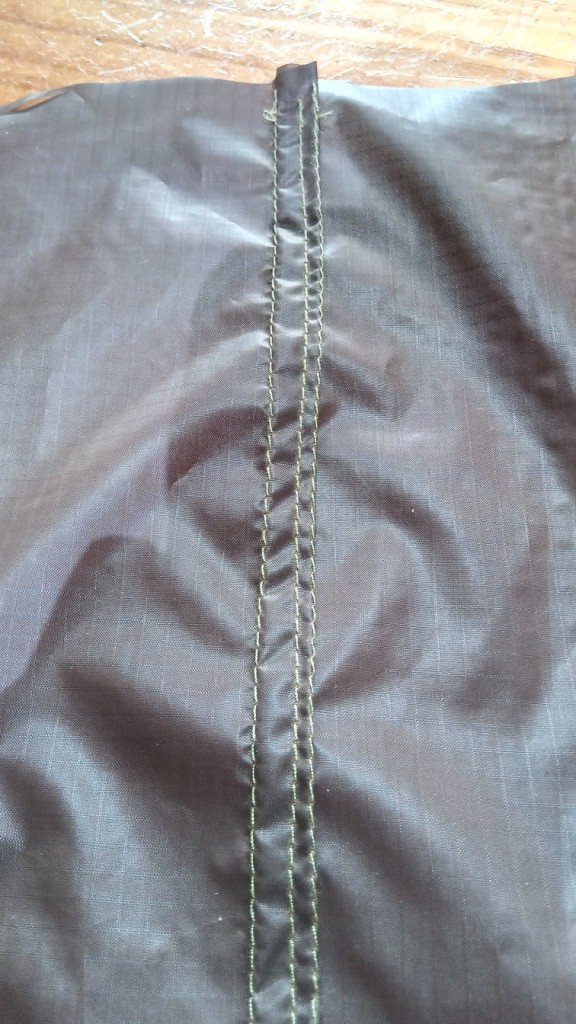 And like this on the other.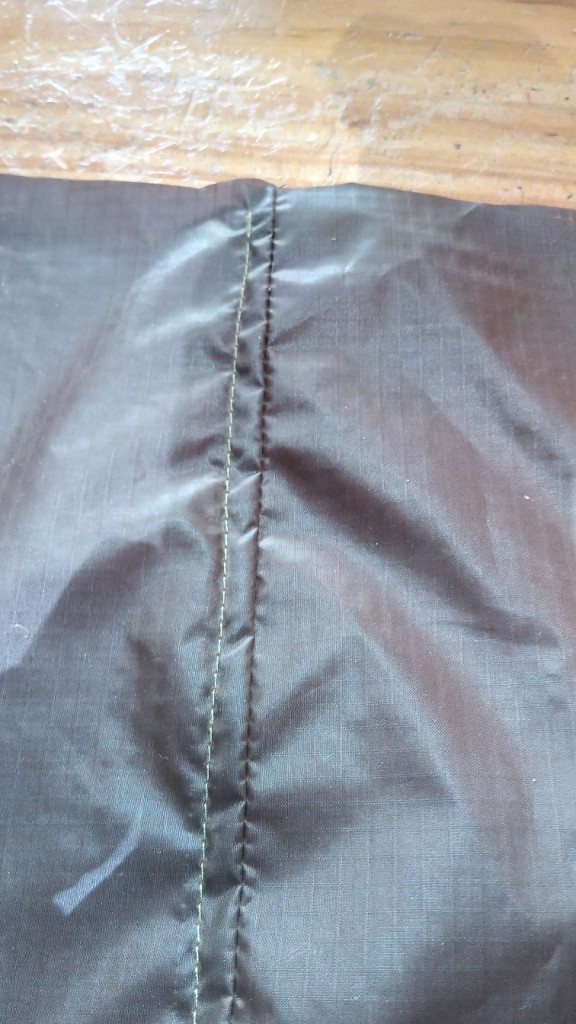 Hits: 112