'Seize the Day'. There are only a certain number of them. No-one knows how many or ever will. 'Some days are diamonds' as the song says – and in my (fortunate) experience, most are. Anyway one where you keep on breathing in and out has to be a good one.
It was a beautiful spring day, 23C at Licola, wind at 9 kph NNW and river height of 1.87, absolutely perfect conditions for canoeing my beloved Macalister River again.
Only last week I posted this, 'Vale John, My Facebook Memory from five years ago today. Time passes so swiftly: 'Last night I learned of the death of one of my oldest friends, John Seamer whom I have known since we were in Year 10 (1964), so 51 years! We were very close at University and in our twenties. Having now lived most of our lives half a continent apart with irregular phone calls and even more irregular visits, I am surprised at the depth of feeling of loss I have this morning: You may guess I 'hear Time's wing'd chariot hurrying near' – and it is true.
You may well think there is time aplenty to do all those things you dream of, but for John there is no more time at all, so I hope he did not die with many regrets of things left undone. I had planned a three day hike with Spot in my beloved Gippsland mountains starting this morning, so I will waste no time leaving that particular ambition undone…' I am once again planning on a multi-day hike in the Vic mountains with just my dog. This one may not be strictly legal and I just don't care. I would pay the fines if necessary. – hopefully this week our Covid restrictions will be relaxed slightly and such a trip will not be illegal. (I have been waiting all year for it). The canoe trip described in this post below was not.
A year ago I had a similar day on this lovely river by myself. I had asked my new friend Russell Irving to come along. He was very keen on the trip (and others like it) but unfortunately had to beg off due to work commitments – though he was exactly my age (70) and should have long since been tired of working every day! I said to him (then) that there might not be many such opportunities as the river is canoeable now on very few days a year since the bushfires back in 2006! He needed to 'seize the day', I said.
Alas that my statement was only too true as he passed away suddenly early this year, so this trip was in a way a tribute to his memory. (Pictured below enjoying a day out with us at Tongue Point in September 2019). How he would have loved it! I had hoped to have many such trips with him, but it was not to be. You just don't know when your number will come up (fortunately). I hope that those who knew and loved him can picture him enjoying himself in the photos that accompany this post.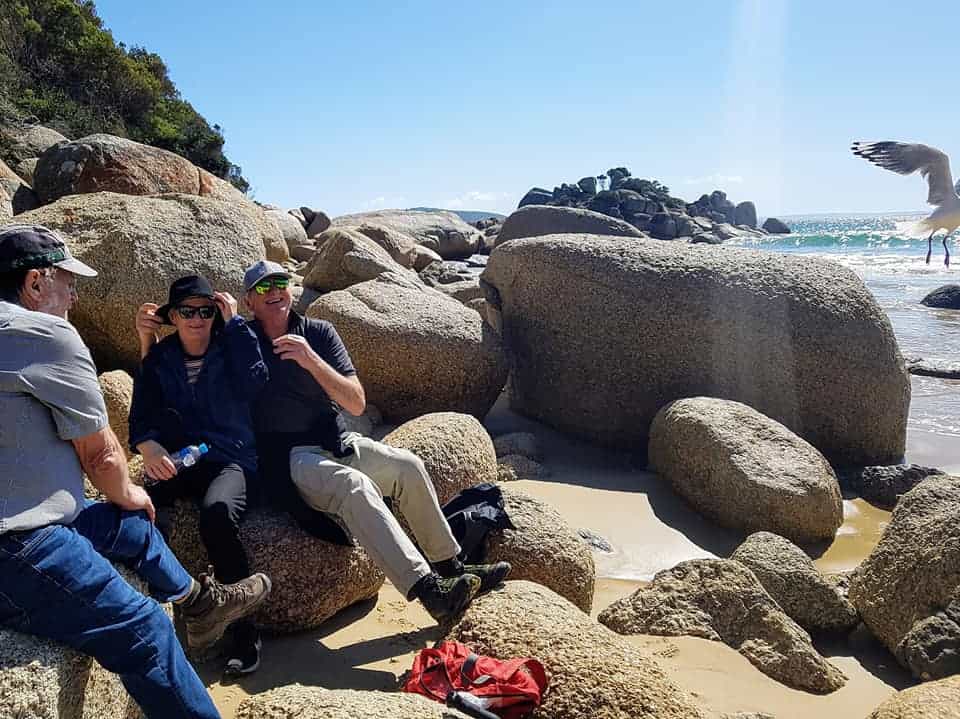 My friend Bruce Craddock is a credit to the saying, 'A word to the wise is enough'. When I related the above story to him and asked whether he would like to accompany me on the river, work for the day became suddenly less important. He also laid aside concerns about his advancing carpal tunnel problem, as I my knee and back. You just have to do it anyway. You will not pass this way again. I hope he did not suffer too much – doesn't look like it somehow!
Emptying the canoe after capturing just a little water in a rapid.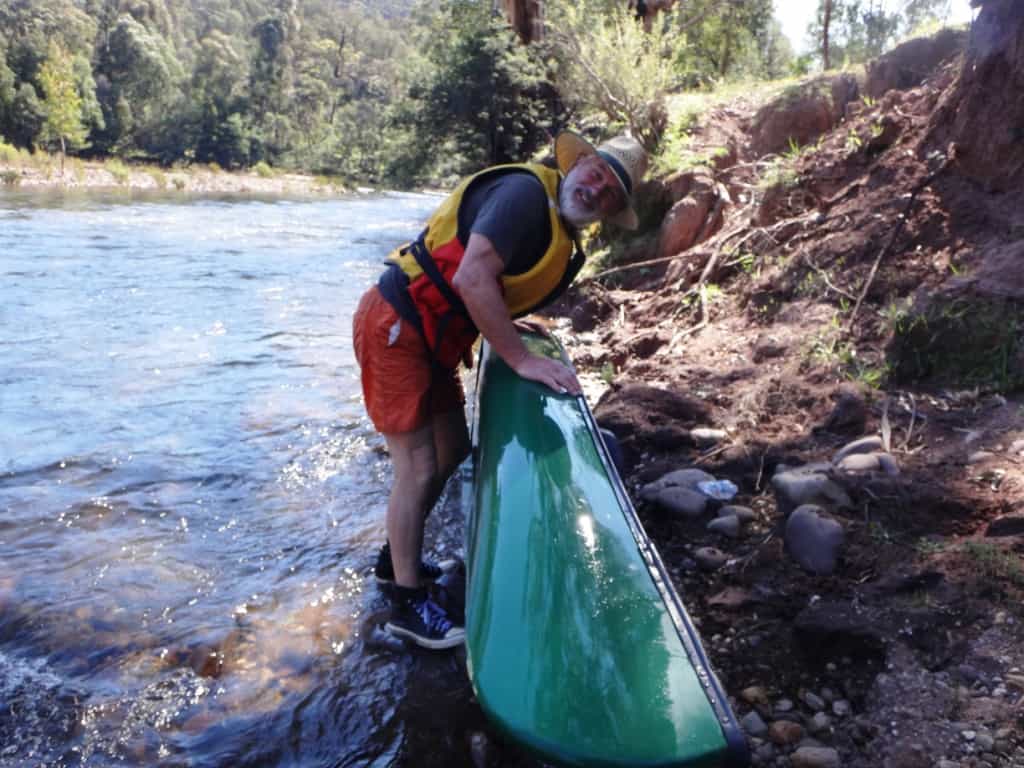 This is an old C19th selector's hut recently lovingly restored.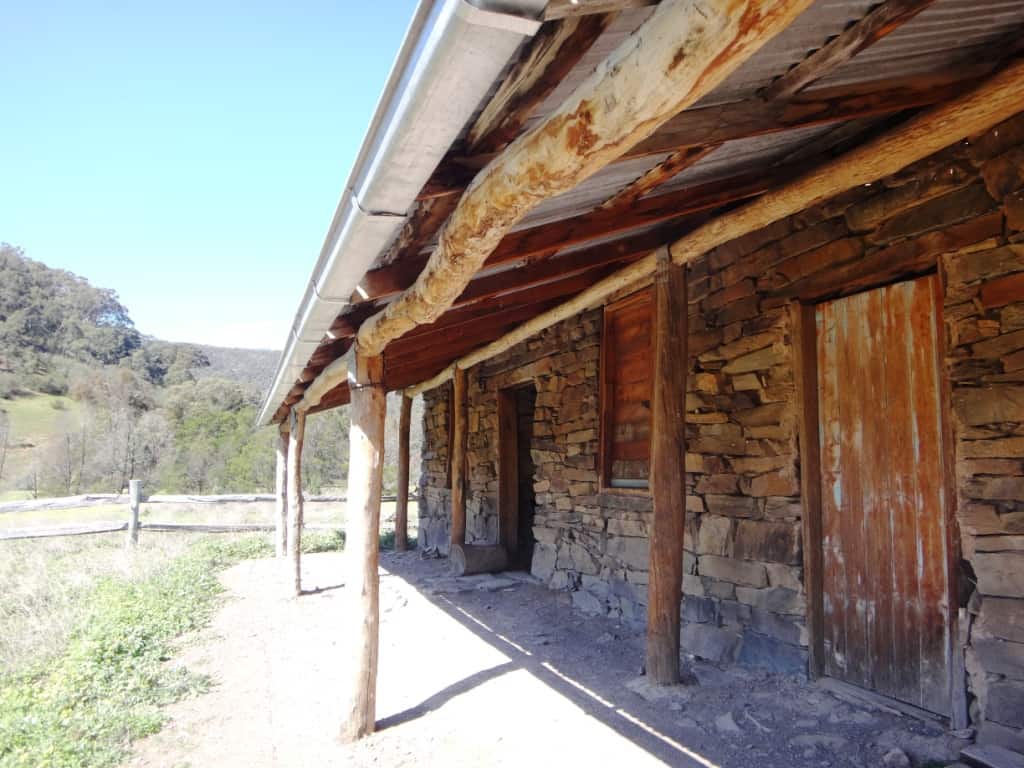 Some splendid dry-stone work.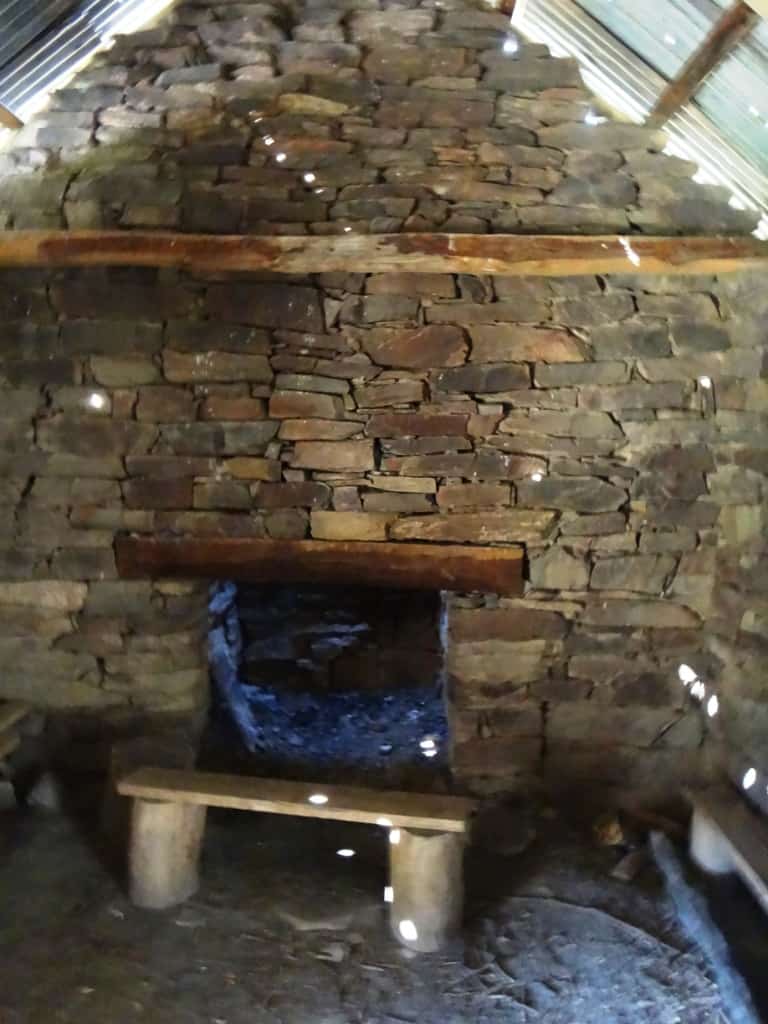 A great setting.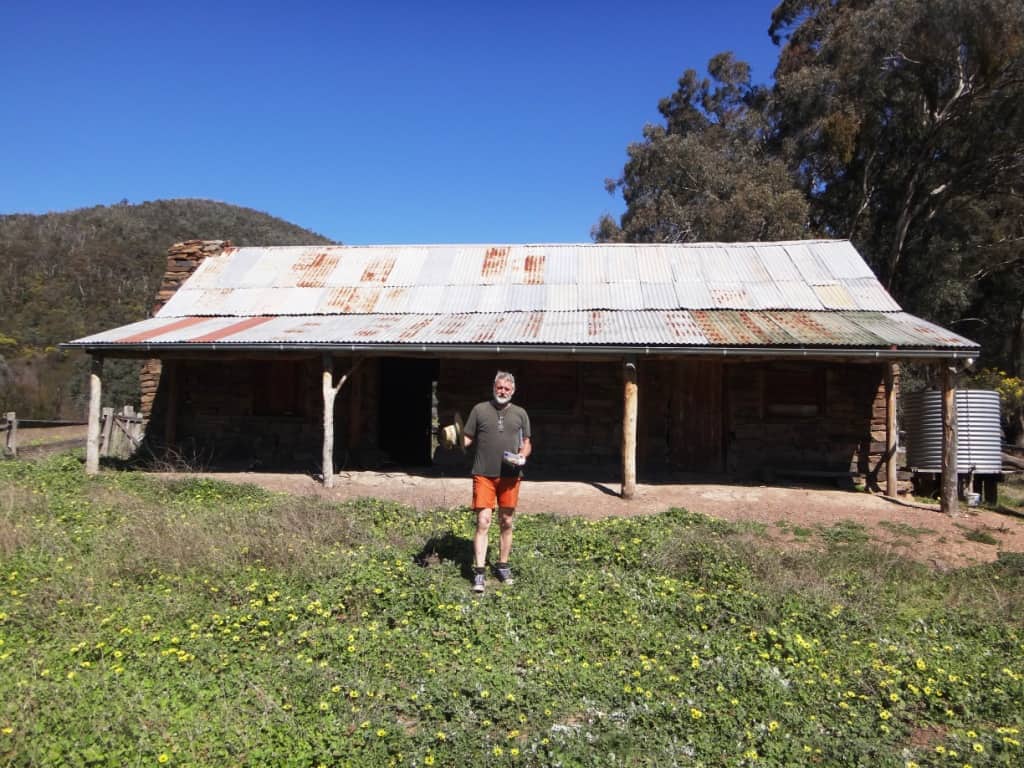 Off again.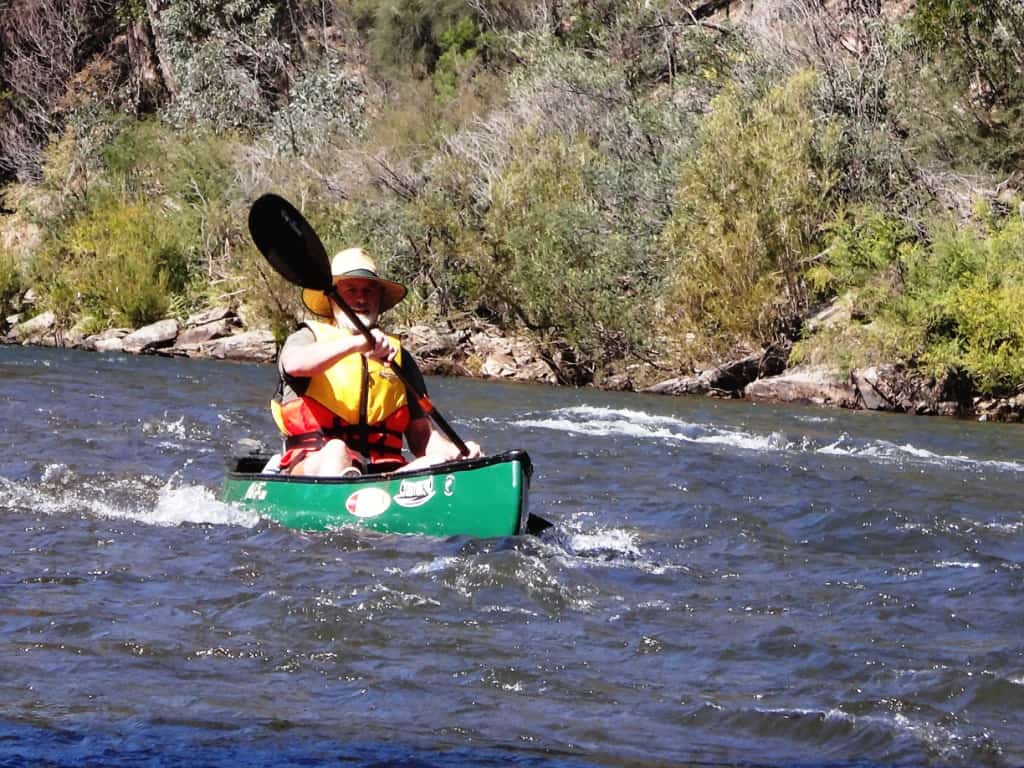 Masterful boat-handling skills.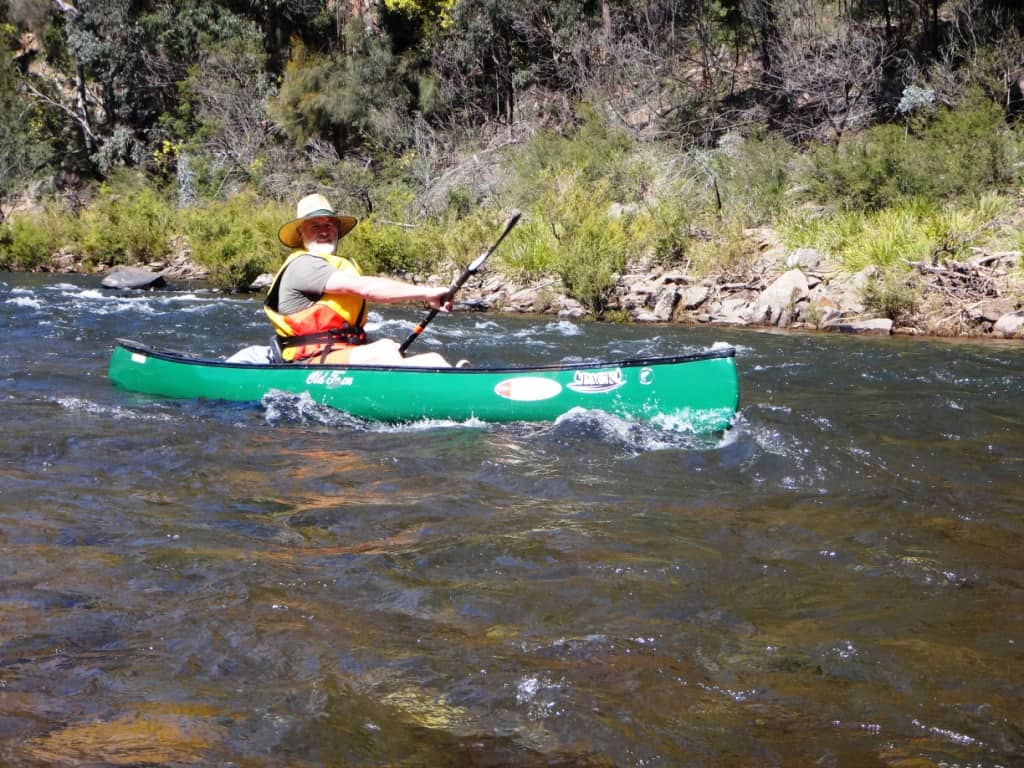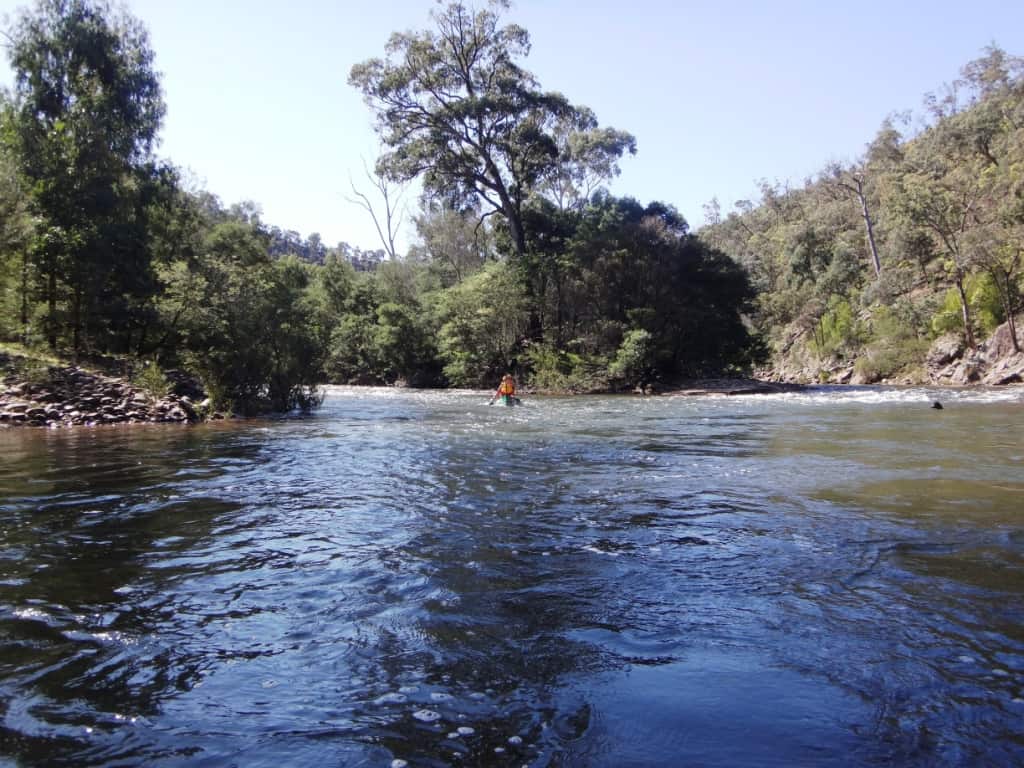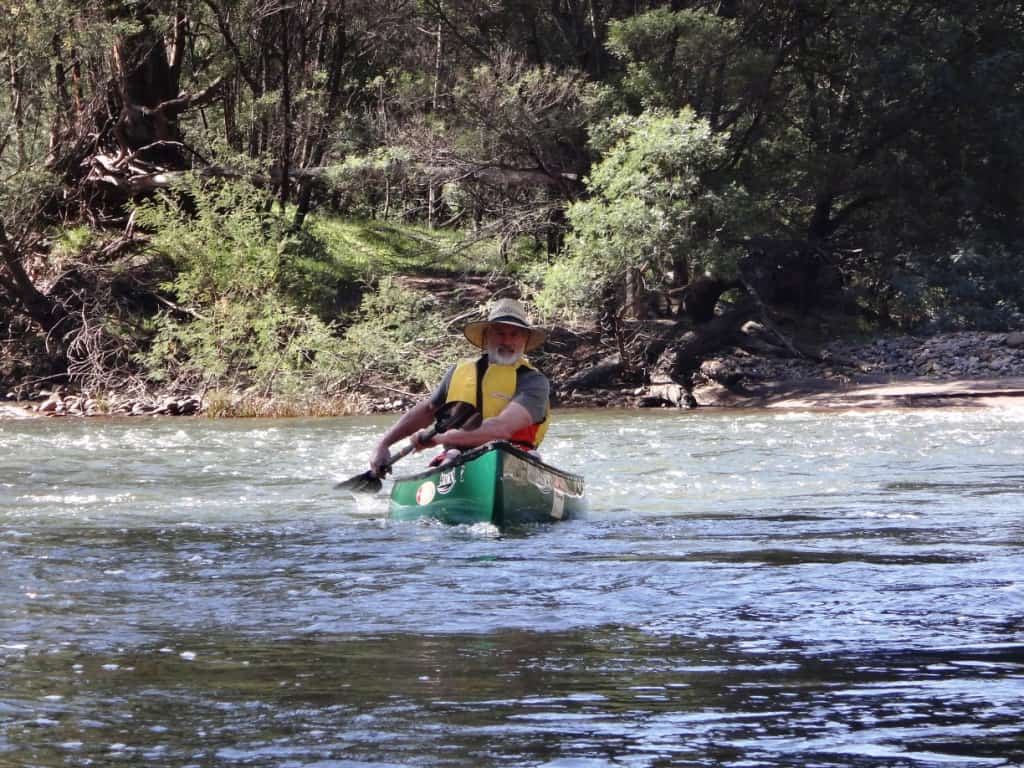 Lunch stop on this log sheltered amongst the black wattles in some beautiful sunshine.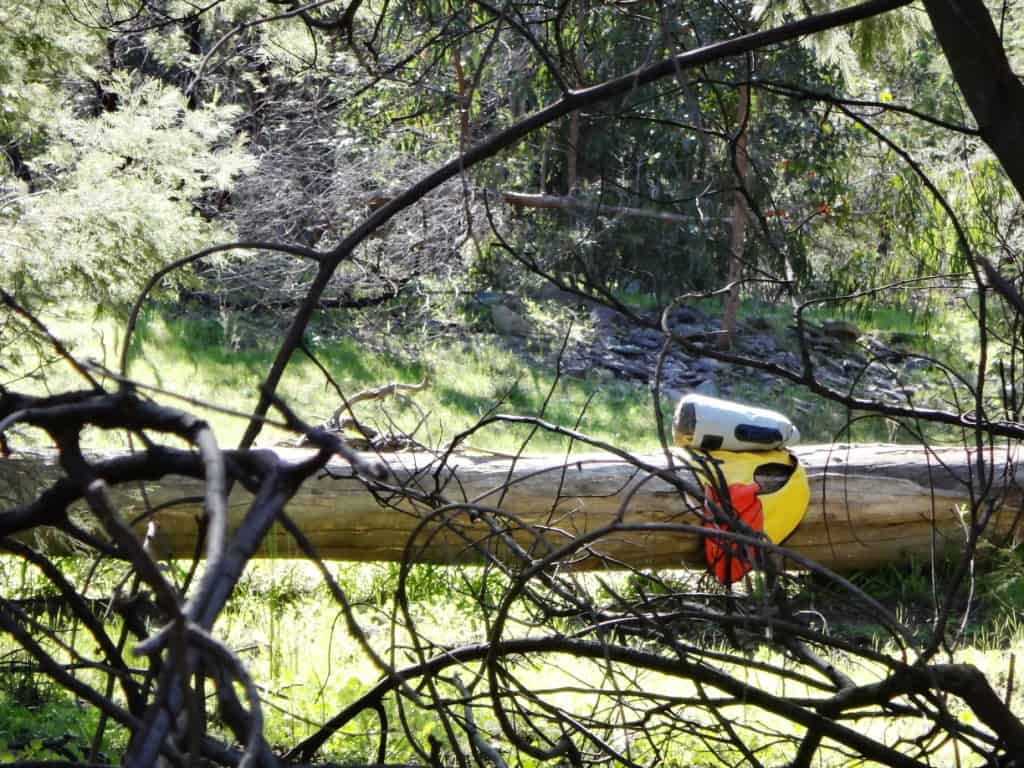 Where I found the hat I lost a year ago waiting for me to pick it up (surrounded by deer prints)!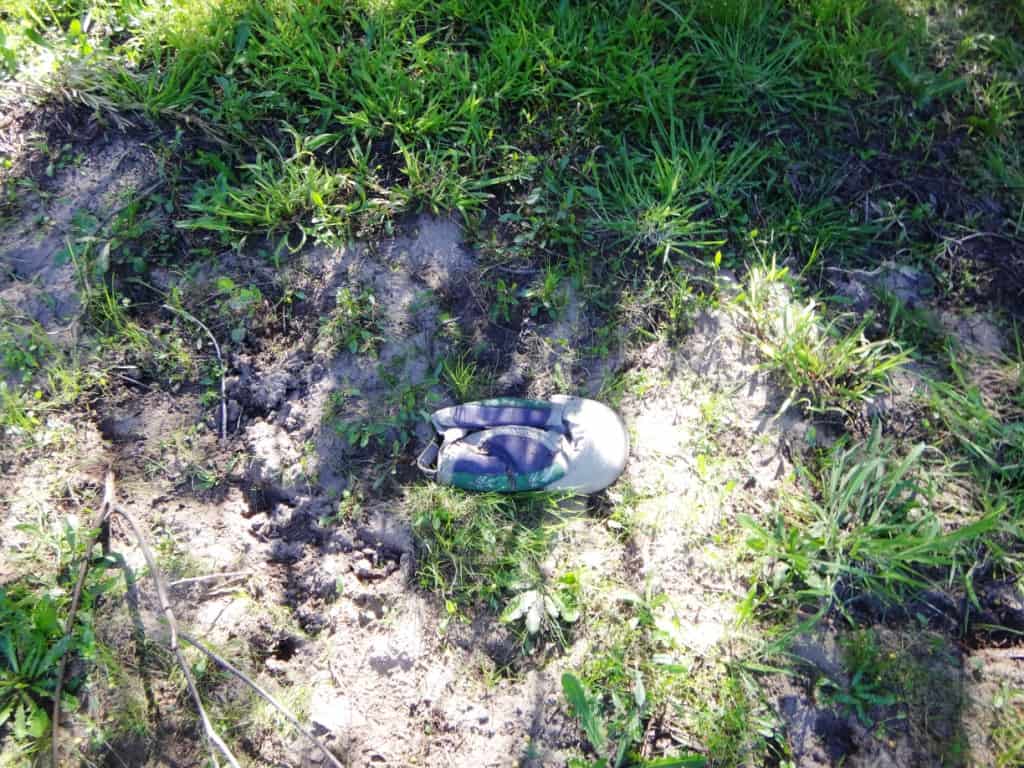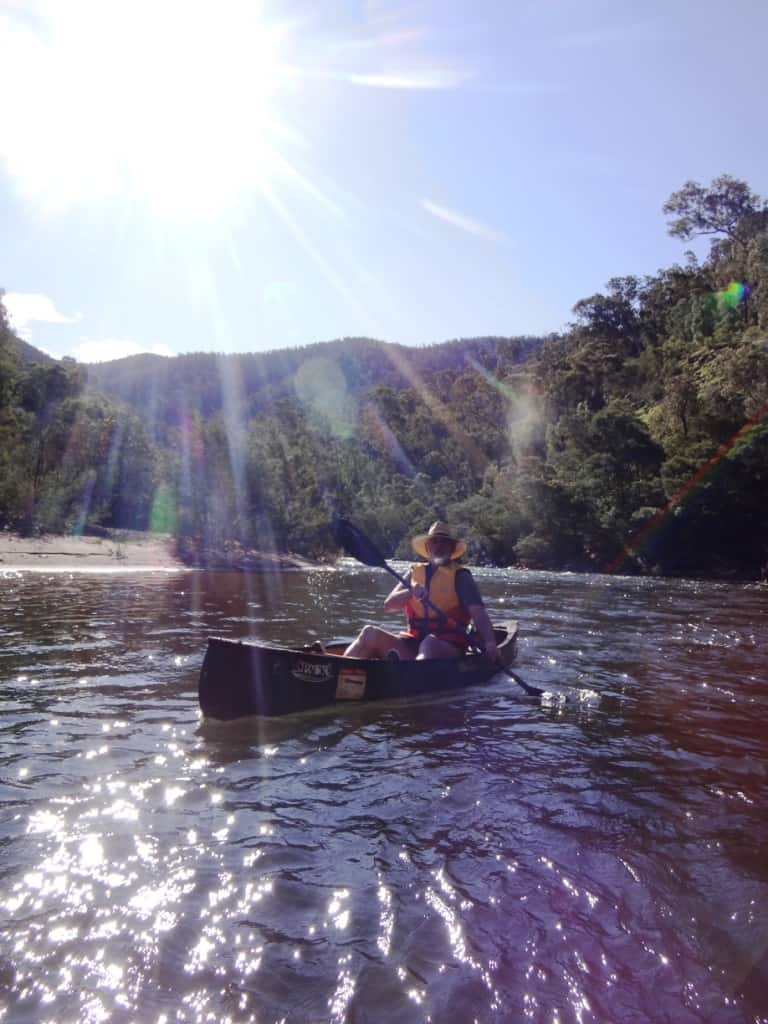 A (pretend) swig of 'Kraken' rum at the 'Morning Glory Hotel'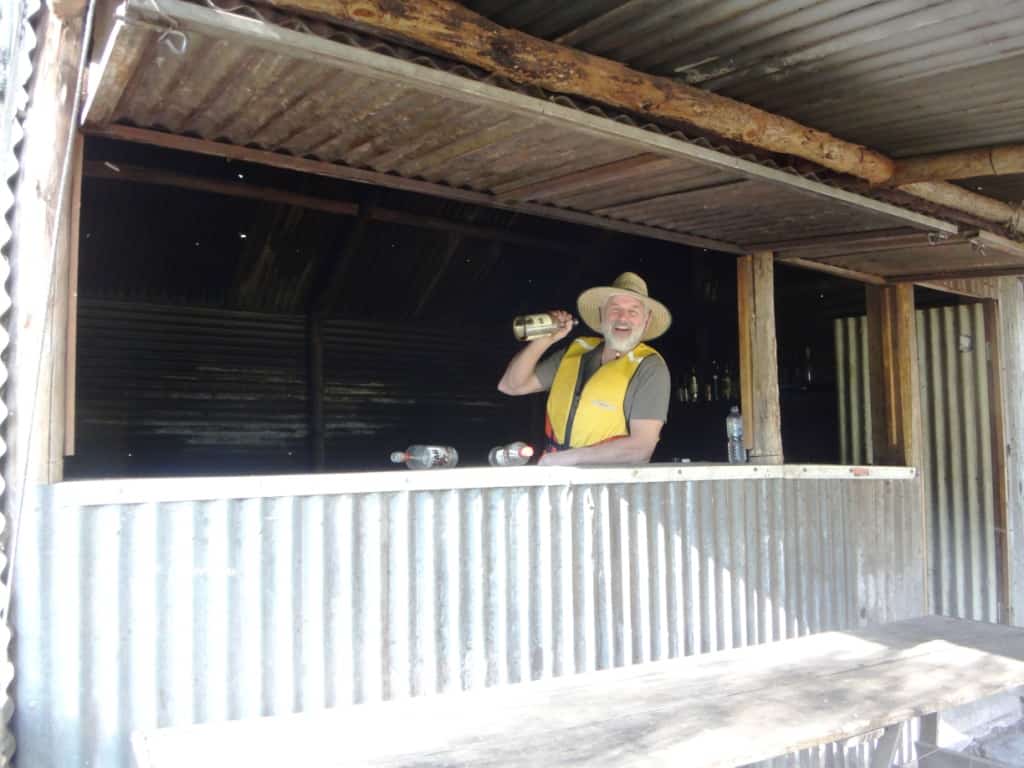 In the Macalister Gorge.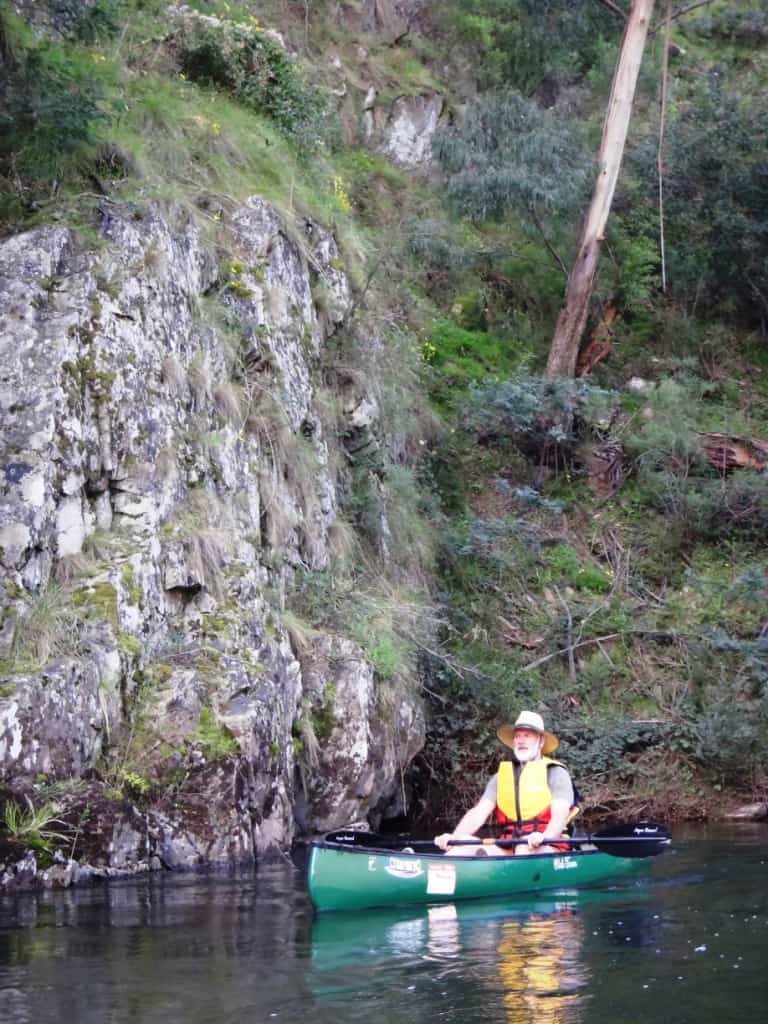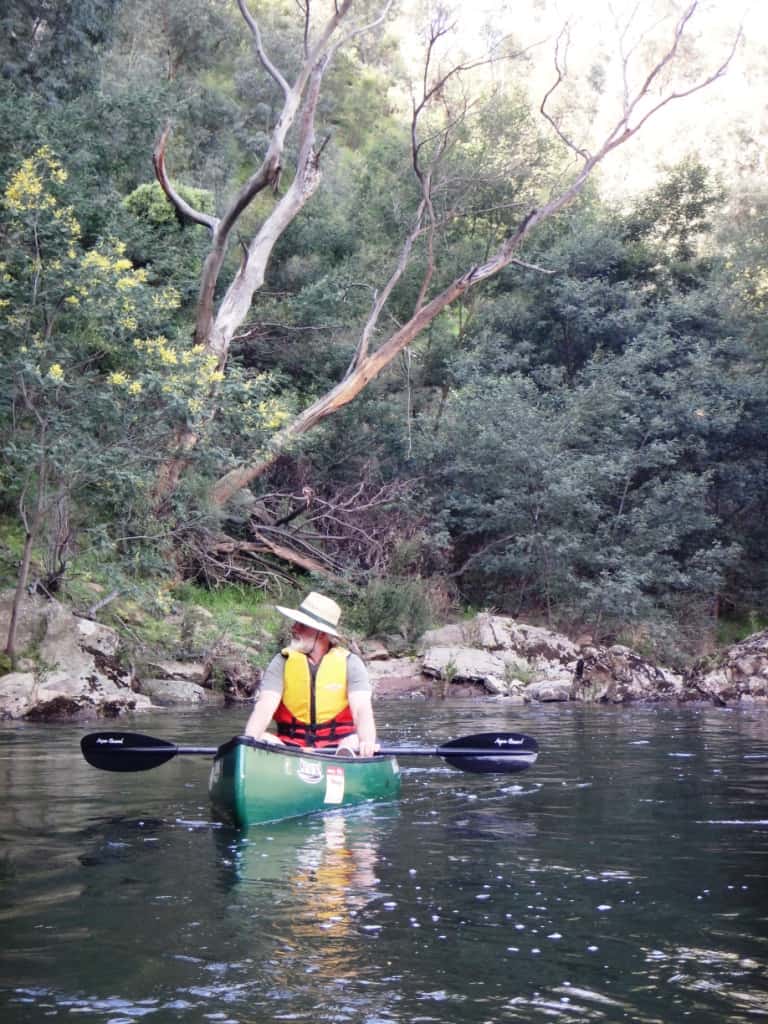 A Grade 3 rapid.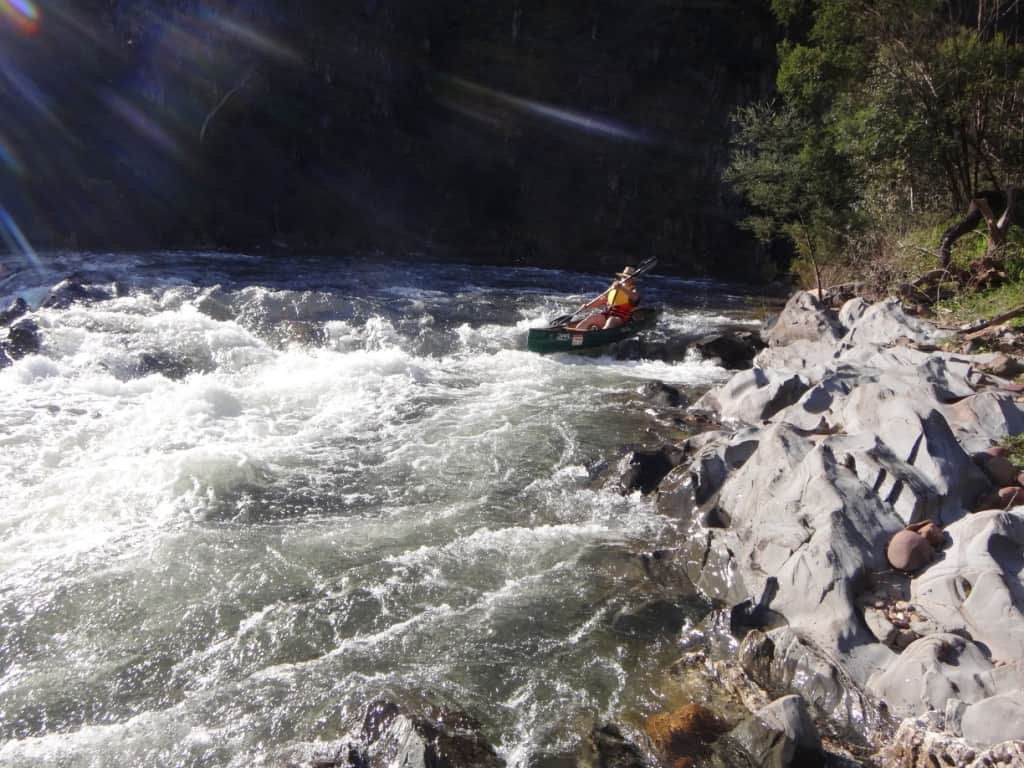 Navigated masterfully by Bruce.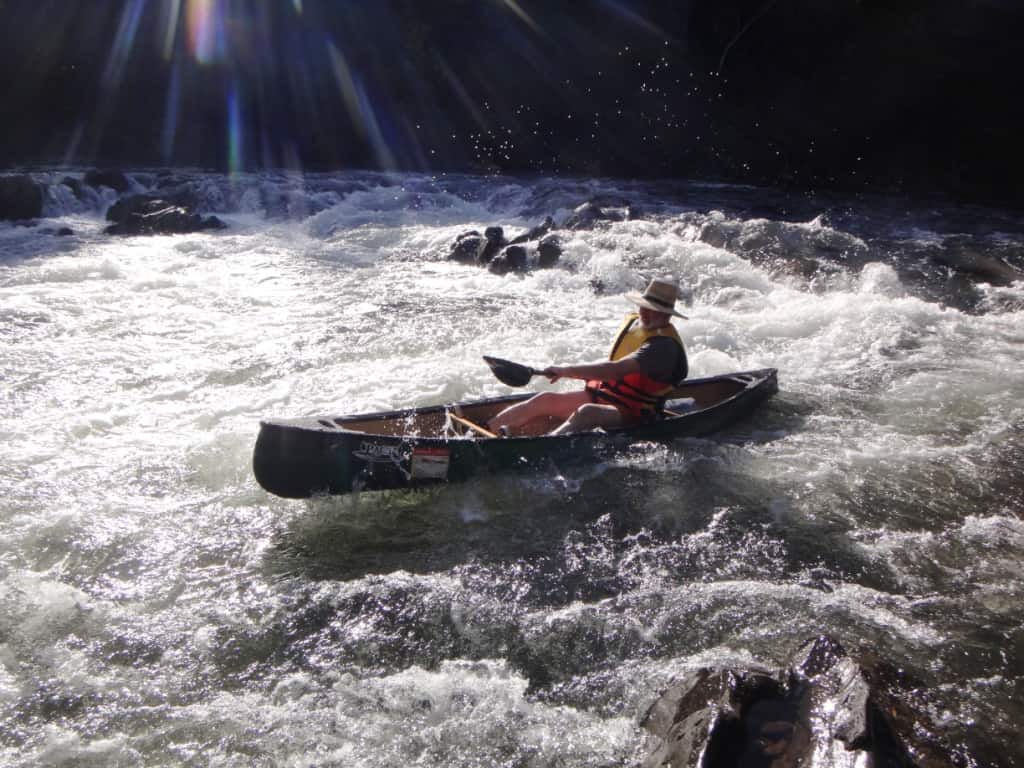 And yet another surmounted.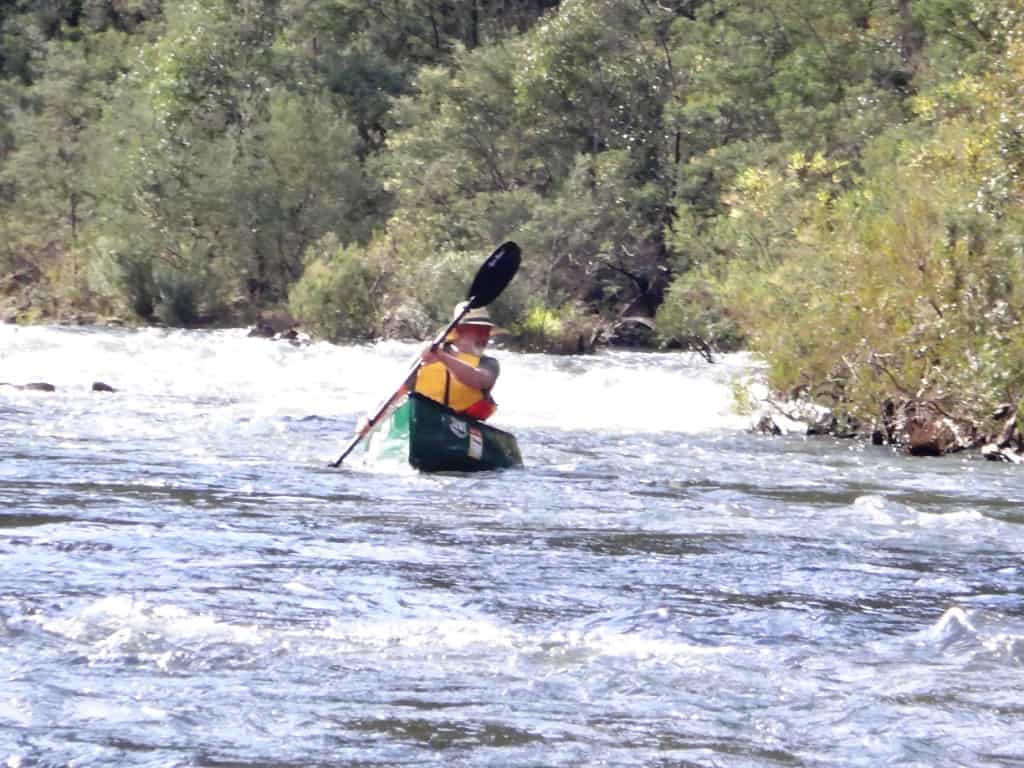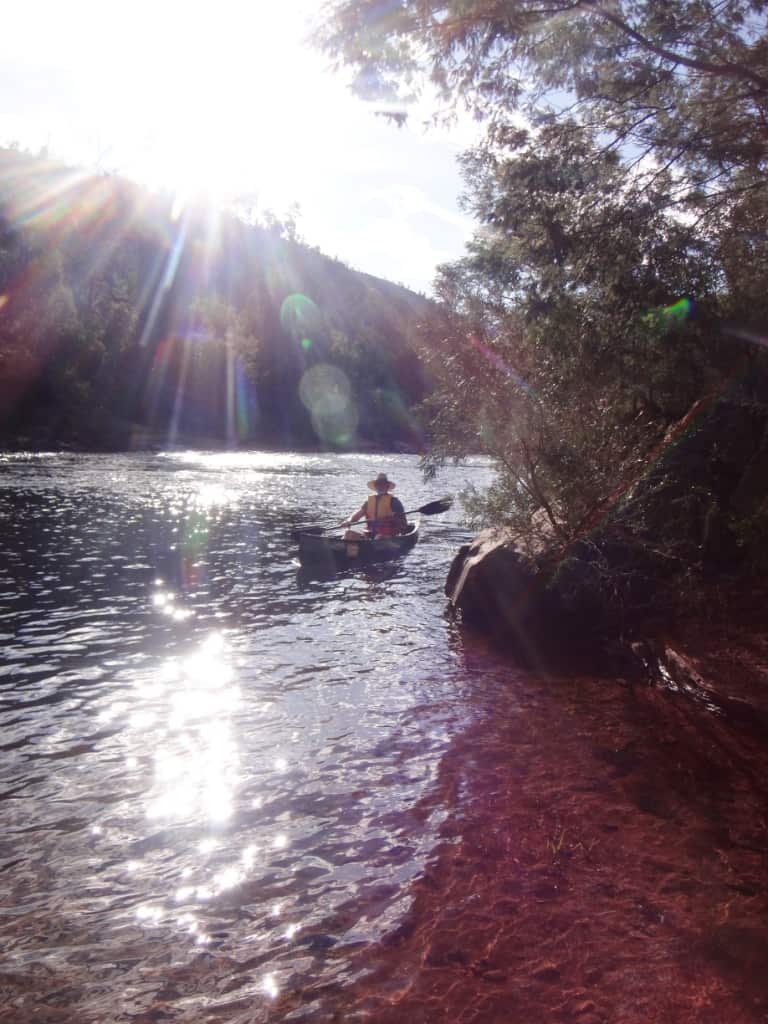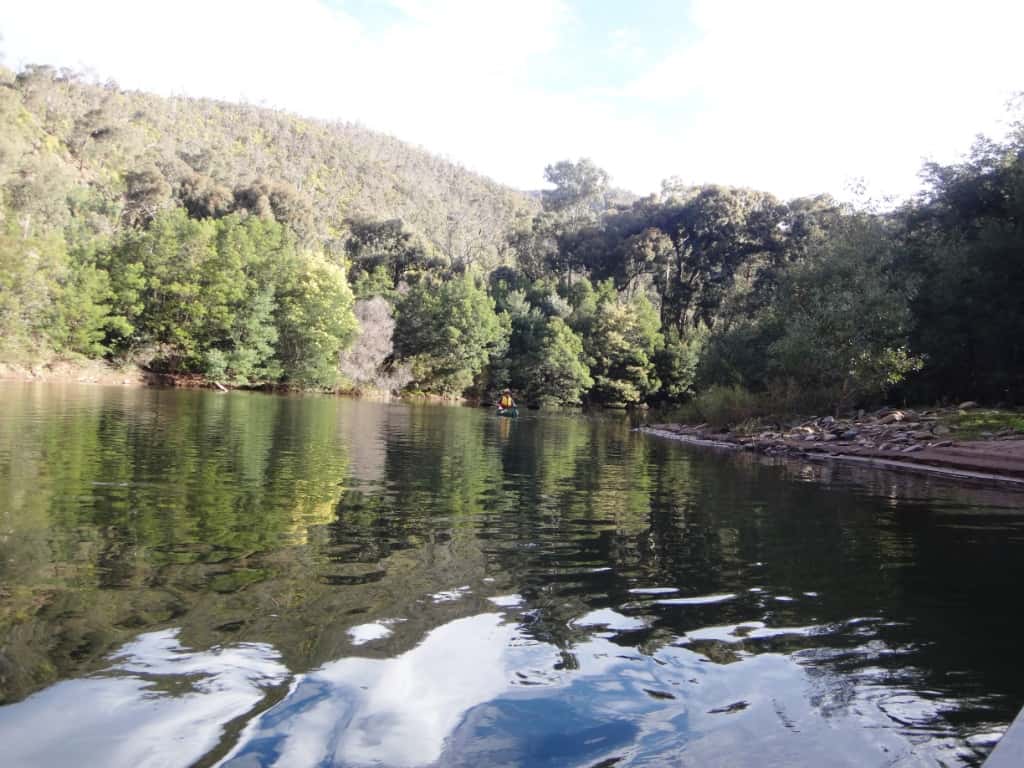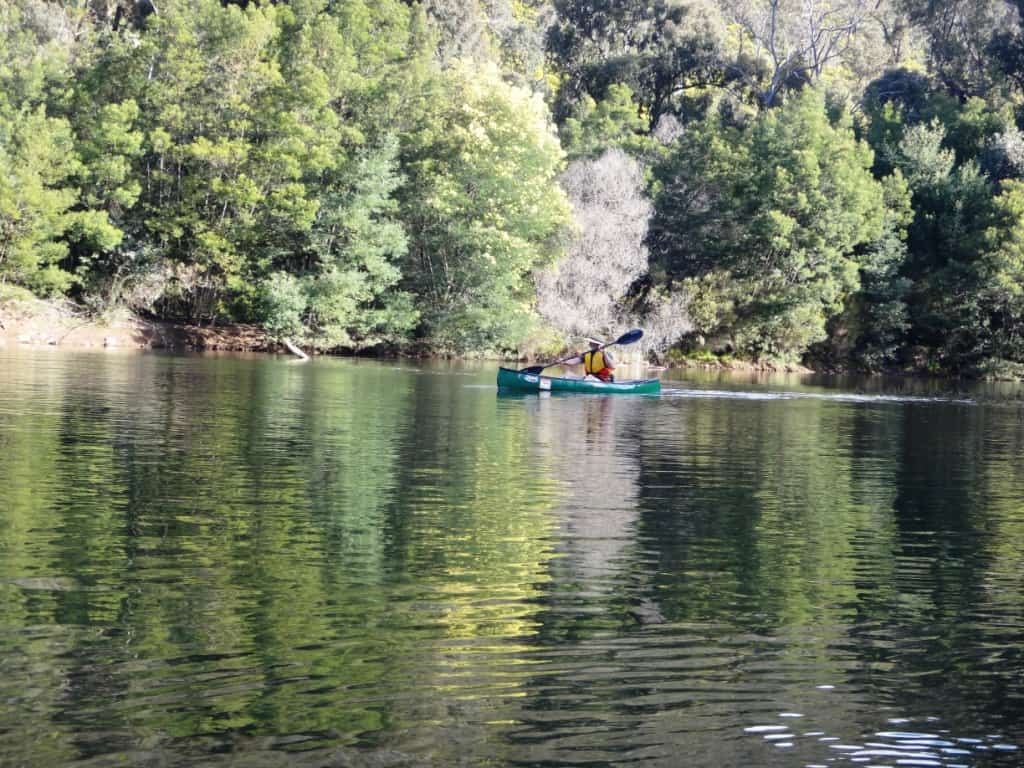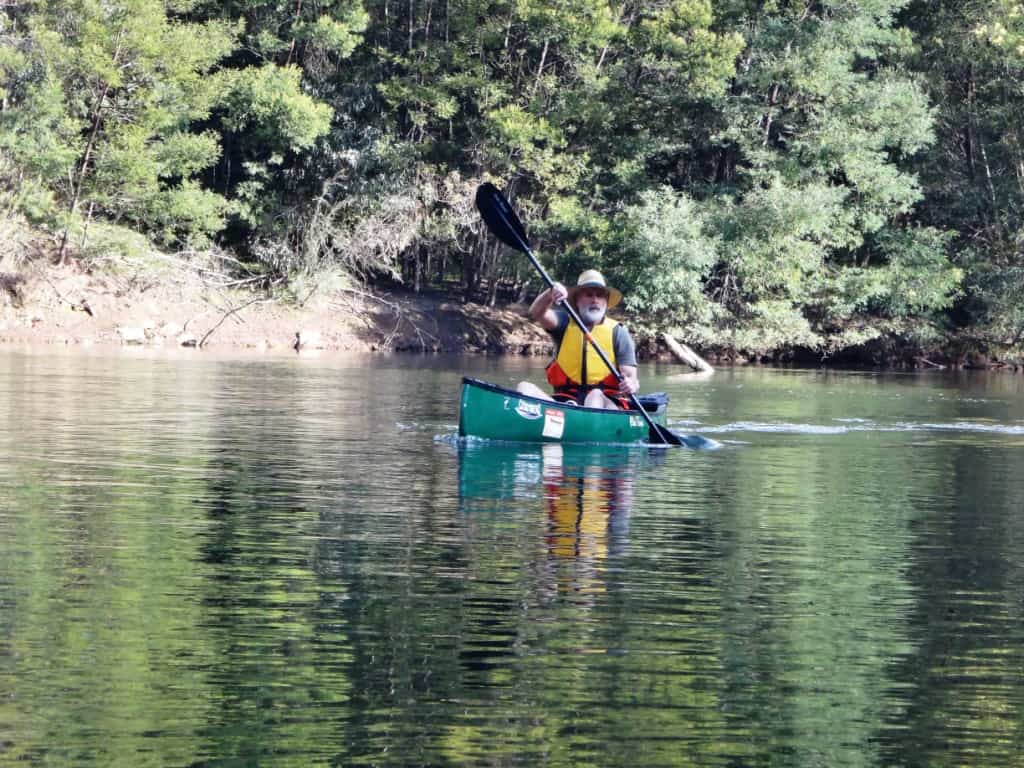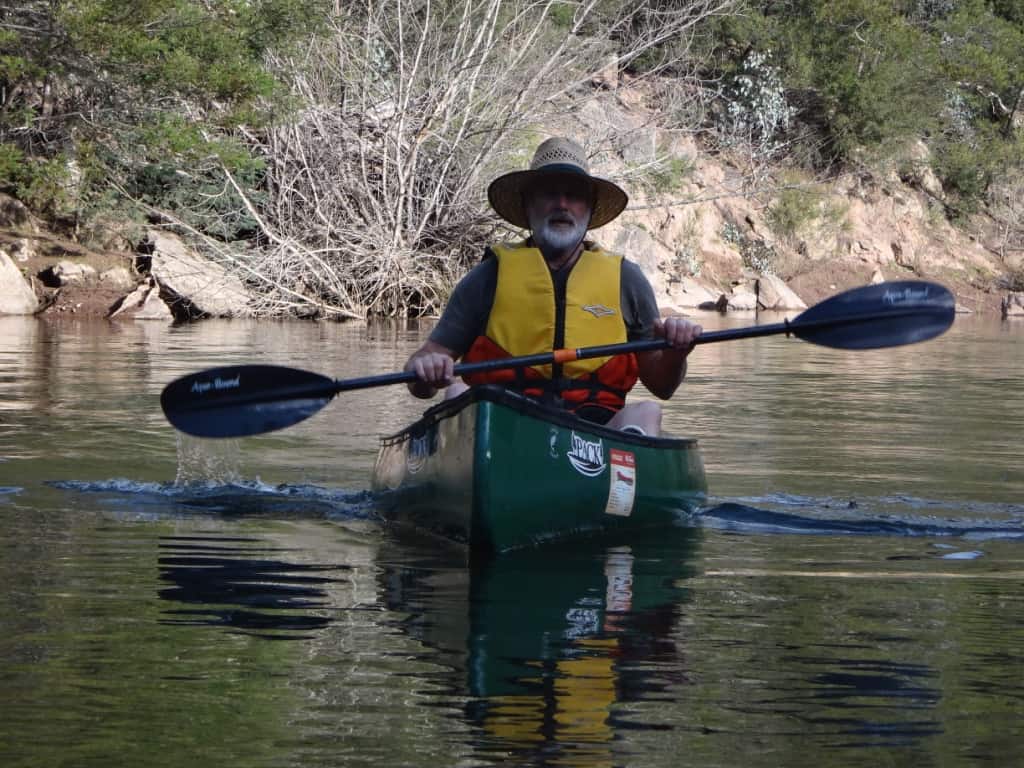 Ian Stapleton's hut at Wollangarra: http://wollangarra.org.au/our-founder/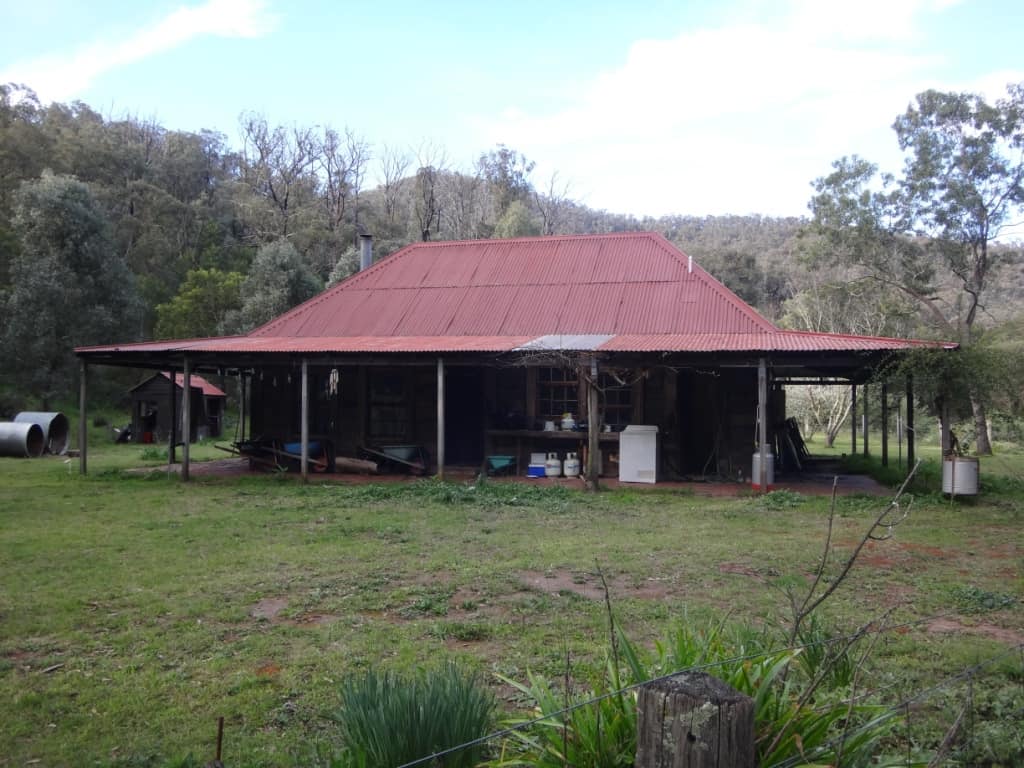 PS: Our lovely daughter, Merrin chose this same day to gift us this beautiful brand-new grand-daughter, Mapel – whom we are terribly eager to meet as soon as we may. What a delight! Welcome to the world sweetheart. May you have many, many thousands of such days!
So all in all it was a very auspicious day for me. Carpe Diem!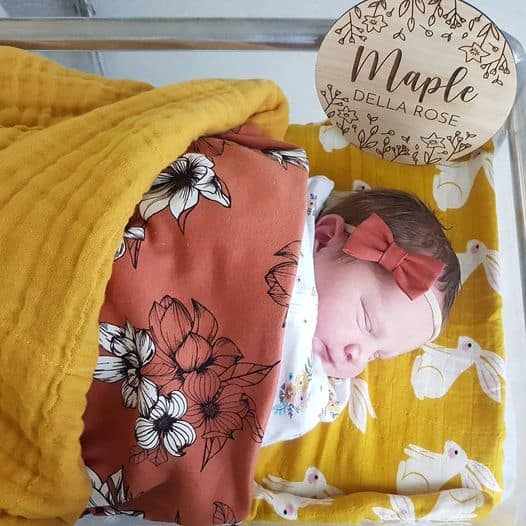 PPS: Reading back through this I hope it does not sound maudlin to you. I know I have often posted about this or that 'late friend'. When you get to my age you have more of them than the 'quick' kind I'm afraid, like my late friend Steve Cleaver missed these ten long years now – but you can still catch this wonderful video of us canoeing the Thomson River many years ago. I know I am slowing down a bit myself, but I hope to toddle along a little bit longer yet. In any case I would rather my bones came to rest unheeded under a tree-fern in some distant gully in the Gippsland mountains than in a a bed in an aged care home. Cheers, Steve.
See Also:
Hits: 175