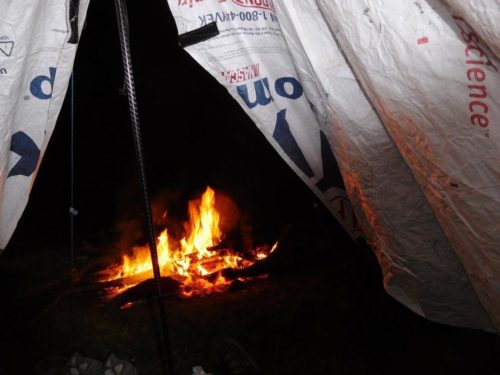 Comfort. That's what it's really all about. A few extra ounces ought not to be sacrificed to inadequate rest. That's why we always carry our Cyclone Chairs @ 180 grams so we can really enjoy the time at the end of the day. We use Thermarest Neoair Xlite Women's sleeping mats @ 340 grams and Exped UL Pillows @ 45 grams (Exped Ultralight Pillow). If you want even more comfort (an extra inch) and warmth you should try this Exped Symat HL Winter M at 370 grams.
It is important to always have enough clothes/adequate sleeping bags so you are toasty warm all night (without sweating, which will ruin the insulative ability of your clothes, bag etc). We have found the Montbell range lightweight and excellent (http://www.montbell.us/) such as their 'Thermawrap series of coats and vests in synthetic (cold wet day) and their ultra light down (night) range such as the 'Superior' and 'Ex Light' eg http://www.montbell.us/products/disp.php?cat_id=2001&p_id=2301218&gen_cd=1  which can weigh as little as 156 grams. For sleeping I like their Ultralight Super Spiral Down Hugger #3 bag (@-1C & 595 grams) myself. I have added down to one bag to take it down to -20C.
When the temperature drops below freezing I put a coat on the top half of my body and a vest on the lower half. This takes one down at least another 5-10C without carrying any extra weight. A warmer sleeping bag will also likely be too warm for usual camping conditions in Australia. Before you go to bed (if you are cold) you can repurpose your opened sleeping bag as a cloak.
When it gets really cold the bag has a draw string which can be pulled in so only your mouth and the bottom of your nose are poking out. never breathe in your bag! I have encountered a frozen girl who needed to learn this lesson. I also own a pair of down sock such as these https://goosefeetgear.com/products/1-down-socks if my tootsies should feel the chill and a Buff to keep my nose warm.
Of course we have a dry tent The Grey Flyer and a warm fire out front, and of course two dogs for when it is a 'two-dog night'! I may try to make add-on mats and special doggie sleeping bags to get them even closer (fr their warmth) on such occasions. They (at least) will love it.
First Published Jun 10, 2016
See Also:
http://www.theultralighthiker.com/klymit-ultralight-pillow/
http://www.theultralighthiker.com/a-soft-pillow-and-a-warm-bed-under-the-stars/
http://www.theultralighthiker.com/ul-pillows/
http://www.theultralighthiker.com/exped-ultralight-pillow/
http://www.theultralighthiker.com/womens-are-great-in-bed/
http://www.theultralighthiker.com/cyclone-chair/