You all know I love Tyvek. My little chaps can get quite wet and cold if we are in the bush for long days in the winter so I thought I would treat them to some waterproofing. Surprisingly, my first effort worked very well – you can see Spot modelling it here.
He was quite happy wearing it for all of our 5km walk (run for him!) this afternoon and didn't want me to take it off when we came home and I wanted to make Marque #2 (for Tiny) using it as a pattern. He needed a little more cover at the rump, along the back of his neck and along his sides. I will just keep using the last one as a pattern for the next one until I get it just right, then will post the pattern, so be sure to come back and check, but you can probably figure it out from the pix.
Measurements: Marque 2: Length measured from top of head to base of tail. Width: Girth at chest. Closing straps need to be at least 3″ long. Tyvek needs no seams and can easily be trimmed to fit your dog after you have fitted it. I just used stick-on Velcro for the four attachment points: seemed to work OK.
Update: They have now worn them on a couple of multi-day trips and on many rainy days. Sometimes they growl at me that they do not want them taken off, so that it is a vote in favour, I'd say! See also http://www.theultralighthiker.com/tyvek-solo-fire-shelter/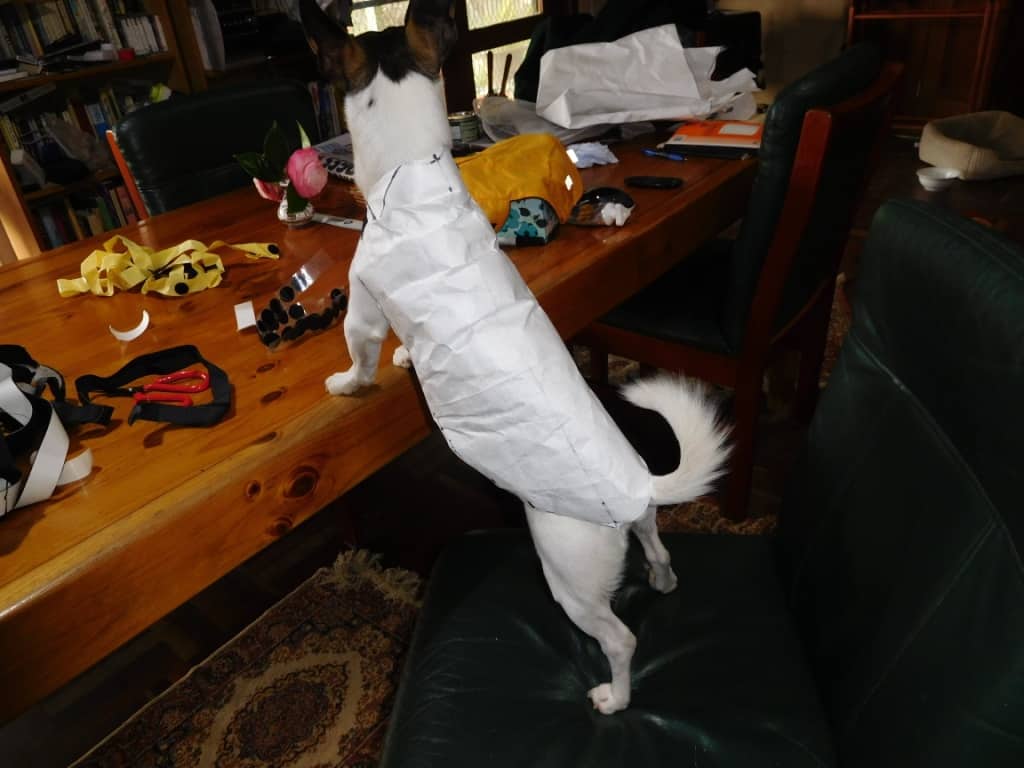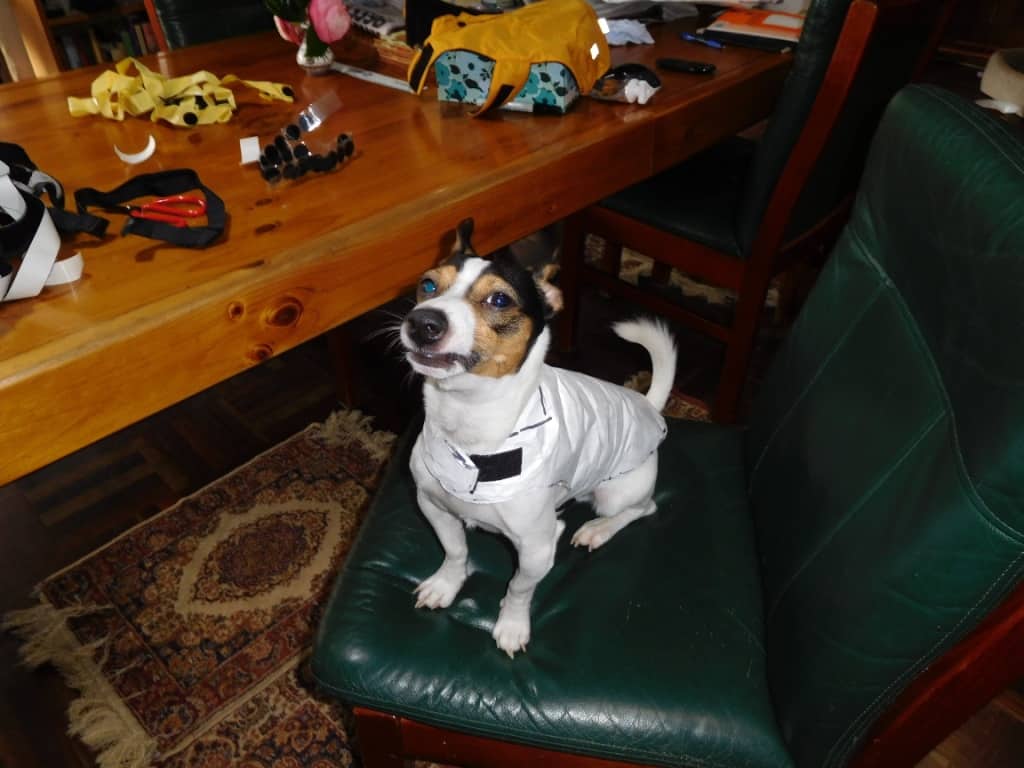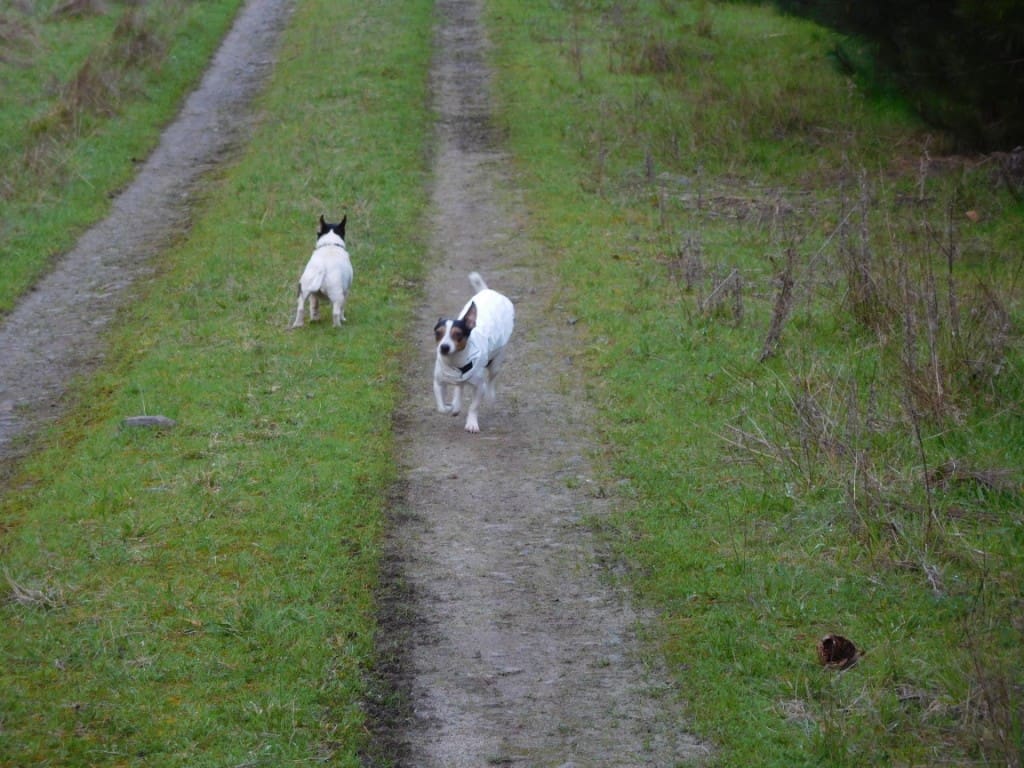 Can you still run fast in it Spot? My Word!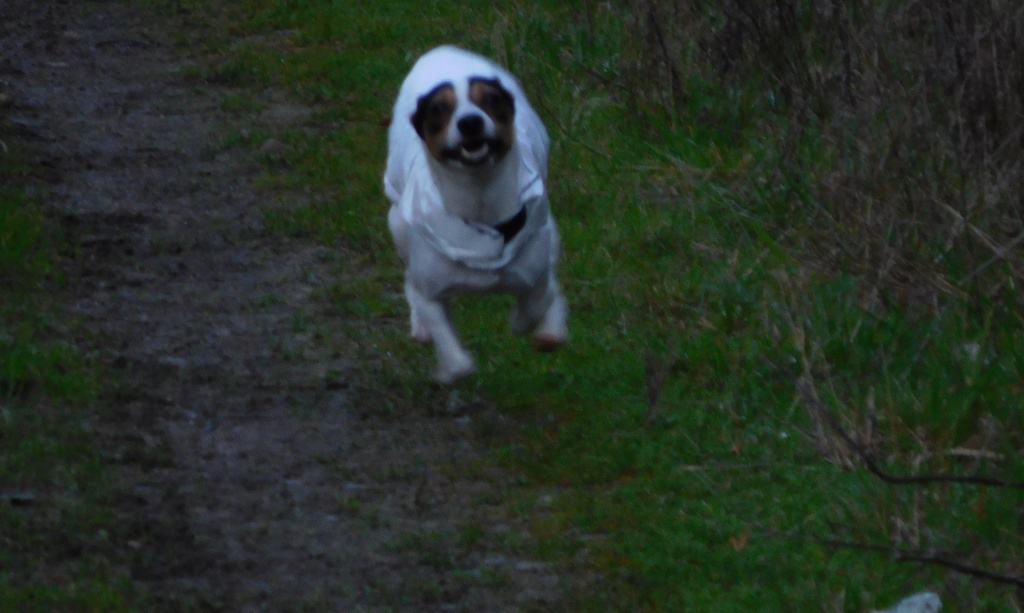 In my Superdog Cape I can really fly!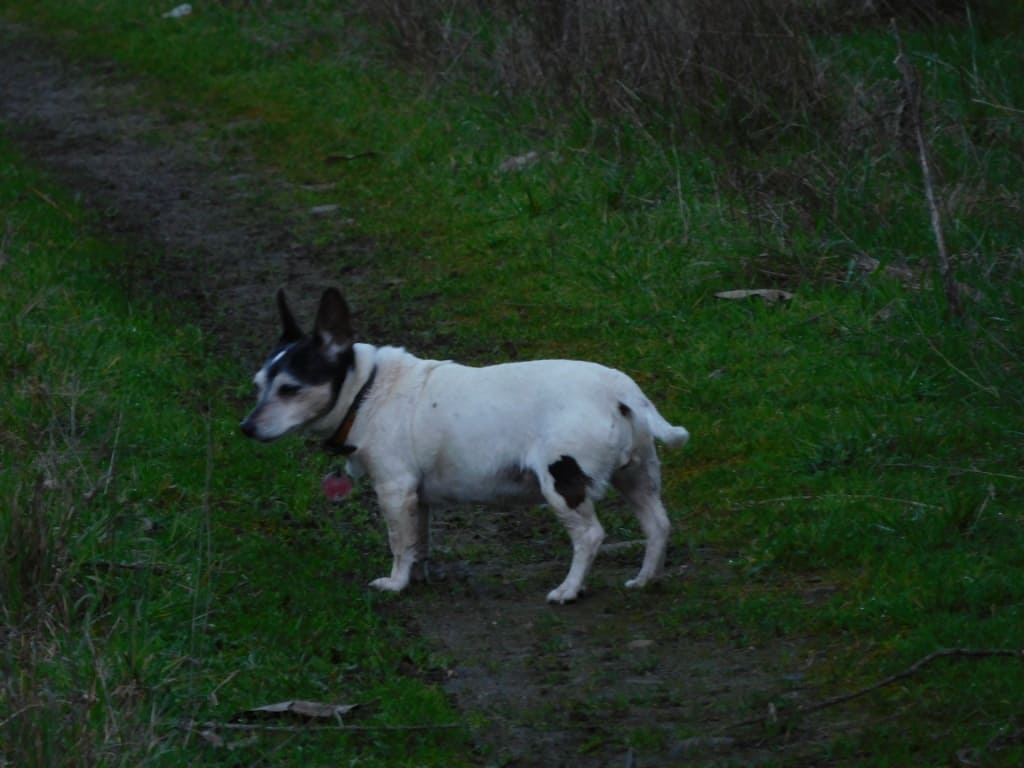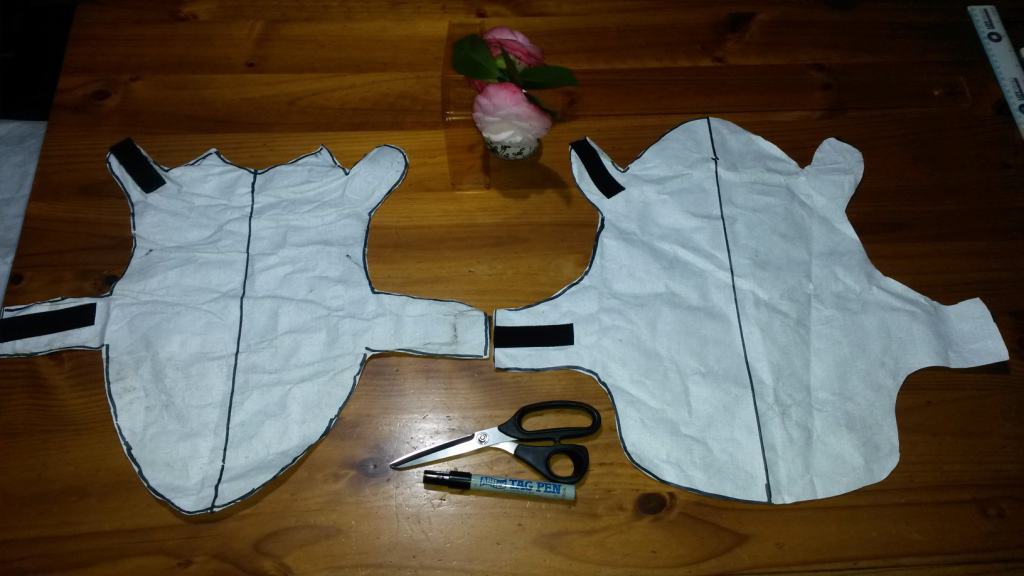 Left: Marque#1, Right Marque#2.
More Tyvek ideas at The Trek
See also:
http://www.theultralighthiker.com/tyvek-solo-fire-shelter/
http://www.theultralighthiker.com/tyvek-twin-fire-shelter/
http://www.theultralighthiker.com/one-pole-tyvek-tipi/
http://www.theultralighthiker.com/tyvek-bivi/
http://www.theultralighthiker.com/new-tyvek-forestertent-design/
http://www.theultralighthiker.com/tyvek-jack-russell-rain-coat-13-grams/
http://www.theultralighthiker.com/catenary-curves/
http://www.theultralighthiker.com/ultralight-chairgrounsheet/
http://www.theultralighthiker.com/does-spot-like-to-hunt-deer/