This is a beautiful glamping trip. You can walk from the Mushroom Rocks Carpark (just North of Erica – or from the Mt St Gwinear Carpark) to the Baw Baw Village in approx 5 ½ hours (our retiree speeds with overnight packs) each way. There is accommodation there year round, but at least three nights a week there is also a restaurant. Stay overnight and walk back across the glorious Baw Baw Plateau next day to your car.
You need only carry a day pack. It really is one of Victoria's scenic wonders. There is so much changing vegetation, topography and wildlife to see. As it is always nearly 10C degrees cooler than Melbourne or the Latrobe Valley, 30C degree temperatures there will make for a very pleasant time on the Plateau. There is also often a cooling breeze.
The trail is easy, well-marked and well maintained all the way. Be sure you take the turn-off to Baw Baw 100 metres after Phillack saddle – the Vicmap shows the old trail exiting from Phillack saddle to Baw Baw from the Alps /Upper Yarra Walking Tracks.  The old trail is all but impassable – though we have passed it!
If you don't want to pay for accommodation etc, there are good campsites with water eg. at Mushroom Rocks, Talbot Peak, near the St Gwinear turn-off (Camp Saddle) and at Phillack Saddle. If you fancy a slightly longer walk, it is two hours walk out from Phillack saddle to the old Mt Whitelaw Hut site where there is also a pleasant camp with water.
You need not carry more than 500ml-1 litre of water as there is frequent water along the plateau, eg Mushroom Rocks, Talbot saddle, St Gwinear turn-off, Phillack Saddle, Mt Whitelaw etc.
Baw Baw forecast here: http://ozforecast.com.au/cgi-bin/weather.cgi?station=Mt+Baw+Baw.VIC&radar Baw Baw accommodation/information, etc here: https://mountbawbaw.com.au/ Phone: 03 5165 1136 Village Restaurant: 03561123 The shop is open 365 days and offers pies, sandwiches, drinks etc and a small selection of grocery items. See also: http://www.visitbawbaw.com.au/ Telstra NextG will work pretty much all the way across the Plateau. Maps Walhalla North T8122-2-N especially & Walhalla South: T8122-2-S and the Avenza Pdf App: http://www.theultralighthiker.com/gps-phone-apps-25k-vicmaps/
There is another great thing you can do: Walk from Baw Baw to Walhalla over two days staying: Baw Baw, Mushroom Rocks Scout Hut (https://www.vicscouts.com.au/j-w-mcmahon-ski-lodge.html) , (or the NBW Hut – or camp out), then eg Star Hotel, Walhalla (or vice versa). There is an (expensive) outfitter who can arrange this fully catered trip so you carry only day packs, ie: http://www.greatwalhallaalpinetrail.com/
See also:
http://www.theultralighthiker.com/upper-yarra-track-sidetrip-baw-baw-to-mt-st-phillack/
http://www.theultralighthiker.com/upper-yarra-track-section-seven-mushroom-rocks-carpark-to-phillack-saddle/
http://www.theultralighthiker.com/upper-yarra-track-section-nine-phillack-saddle-to-block-10-road/
http://www.theultralighthiker.com/upper-yarra-track-baw-baw-to-newlands-rd/
http://www.theultralighthiker.com/upper-yarra-track-st-gwinear-track-junction-to-whitelaws-hut/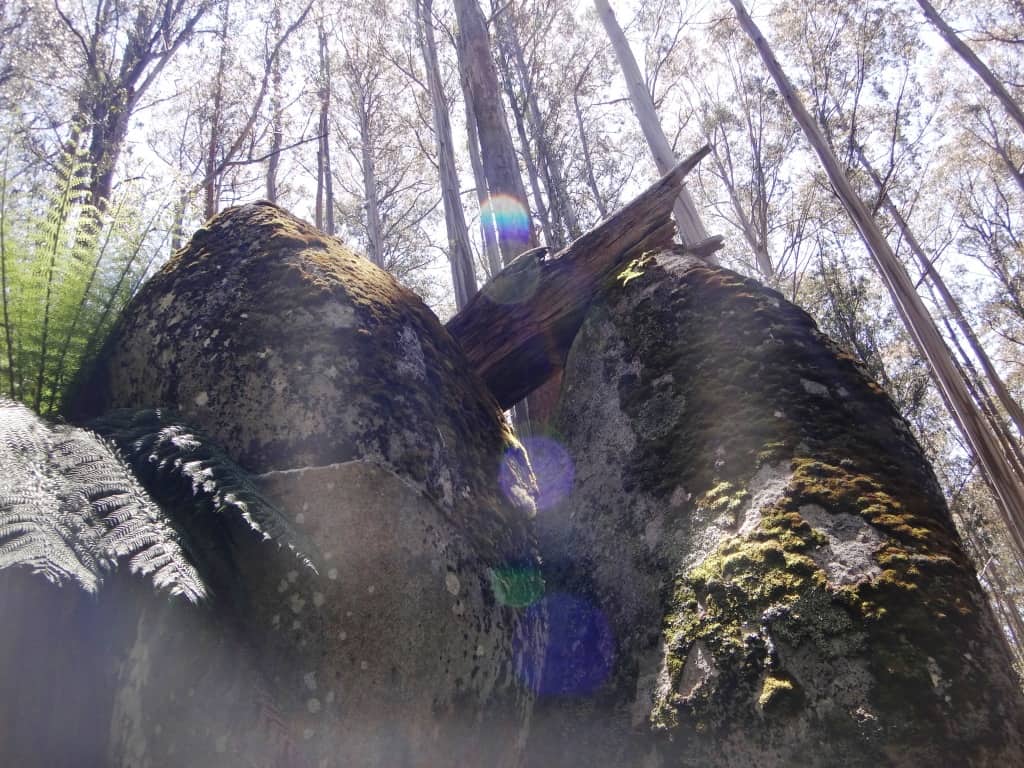 Mushroom Rocks: one of nature's wonders – and a fine place to camp!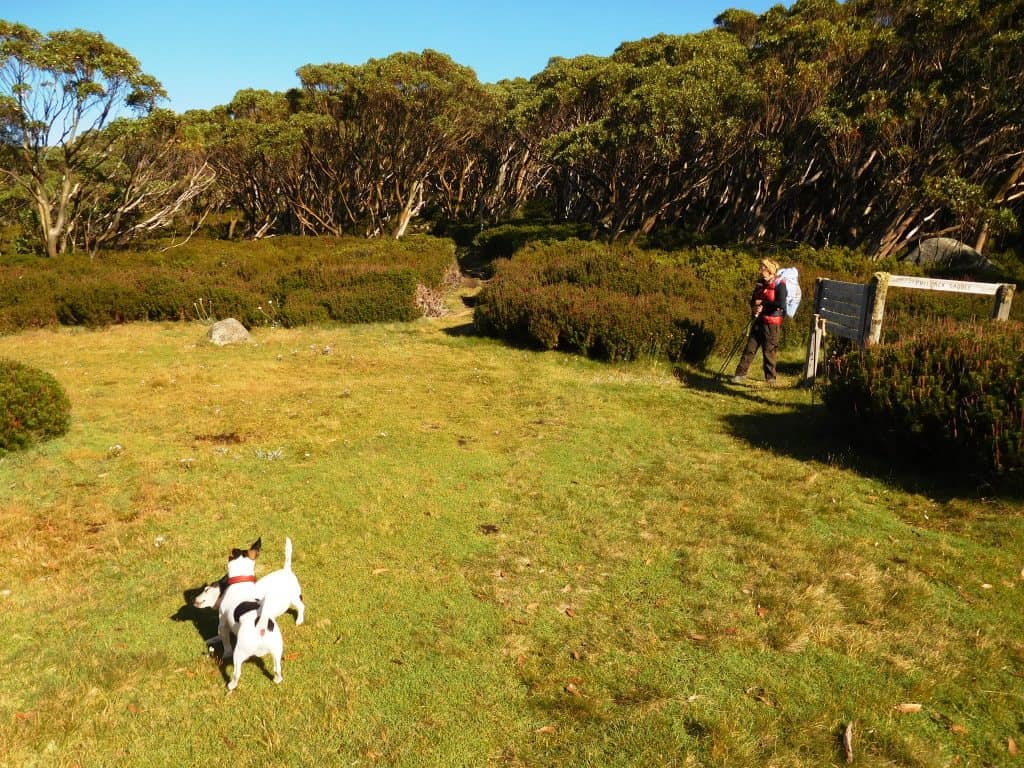 Phillack Saddle – another pleasant camp if you are not up for the glamping at Baw Baw Village.
Hits: 71