Particularly when track hiking (which I mostly avoid) I have found that I sometimes need to clear a small spot to erect my tent. Often the track times do not suit such retired folks as ourselves (and many other much younger people!) so that you find yourself needing to camp where there is no campsite, or this can happen for some other reason (flooded river, injury, etc). No doubt sometimes this is illegal, but on our recent Bartle Frère walk for example, it was not – and we did.
Nonetheless, it is often necessary, eg if you are walking the South Coast Track in Tasmania where there are far too few 'official' camp sites. Usually it is just a matter of removing a couple of very small branches or saplings to fit the tent in, surely something which should not trouble anyone. Of course I often carry a machete, and I have recommended these tools for eg canoe clearing, but on long hikes where I am really trying to shave weight I need something lighter which will still do this job when necessary.
Here is a selection of ideas ranked from heaviest to lightest:
160 grams: Felco 600 160mm Folding Saw: 160mm straight blade folding saw. Rust resistant hard chromed blade made from high quality steel. Impulse hardened teeth for long life. Comfortable non-slip handle. Cuts on pull stroke. Weight 161g: https://www.forestrytools.com.au/index.php?id=23

The 120 grams: Fiskars Xtract Garden Saw is hard to beat, but still a lot to carry: https://www.bunnings.com.au/fiskars-xtract-garden-saw_p3360611

110 grams: The 15" 'Little Buck' is a folding ultralight buck saw which also take a bone saw blade if you are a hunter. It folds up into a small enough package to fit in your back pocket: .http://www.qiwiz.net/saws.html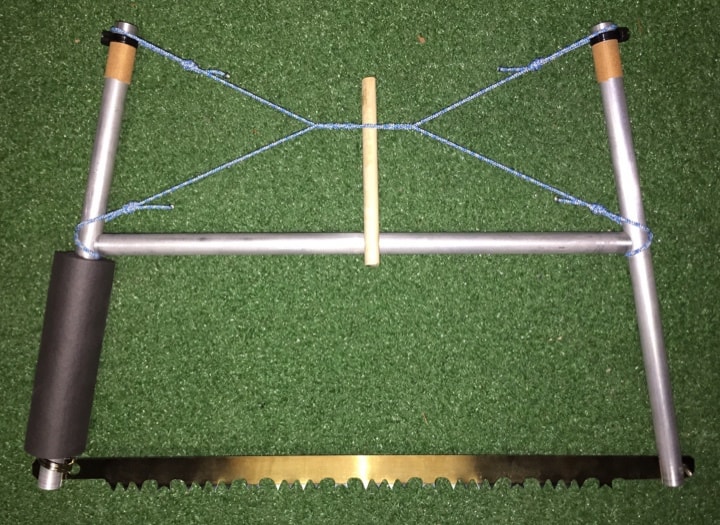 71 grams: This guy has found a drywall saw with a plastic handle which weighs 71 grams (without blade protector): https://backpackinglight.com/forums/topic/drywall-saw-as-a-cheap-ultralight-wood-saw/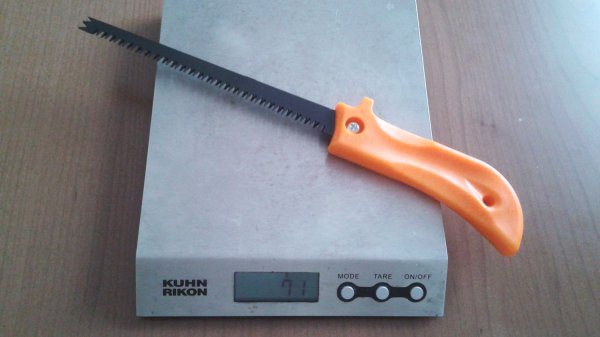 30-100 grams: In this post I talk about making an improvised bow saw which weighs from a saw blade and a couple of split rings. You would need to add a blade protector: http://www.theultralighthiker.com/improvised-bow-saw/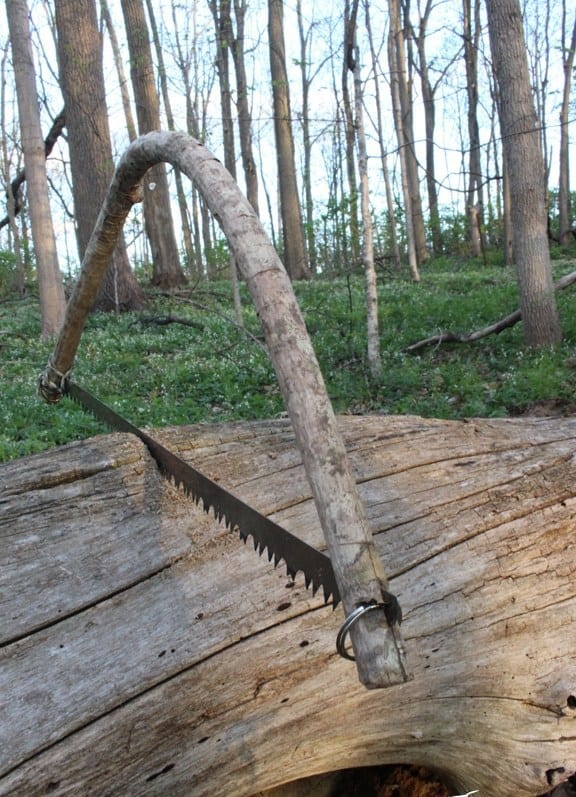 48 grams: Buck saw blade cut down with light wooden handle (no blade protection): https://backpackinglight.com/forums/topic/84465/
Also see bottom of page: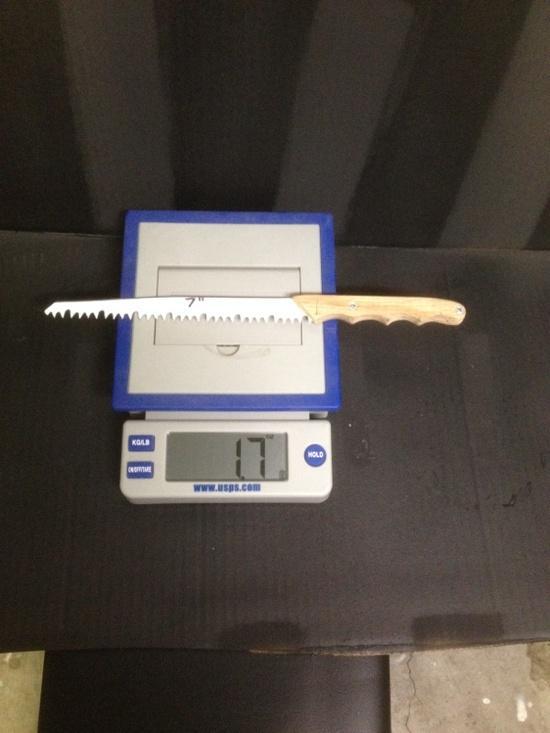 18 grams: This guy has cut a pruning saw blade down. No handle, no blade protection: https://backpackinglight.com/forums/topic/58401/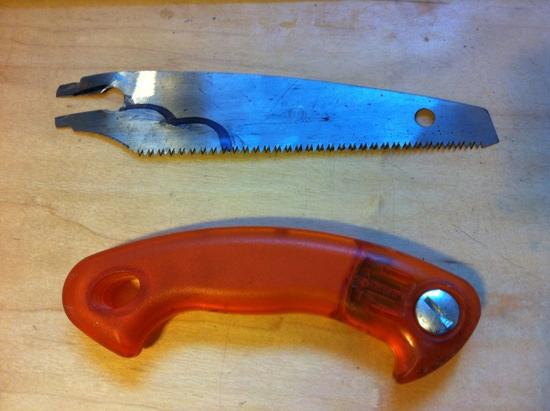 34 grams: This is a Darlac mini folding pruning saw with a 3 ½" blade capable of cutting wood to approx 2"  http://darlac.com/?product=dp818-mini-pocket-folding-saw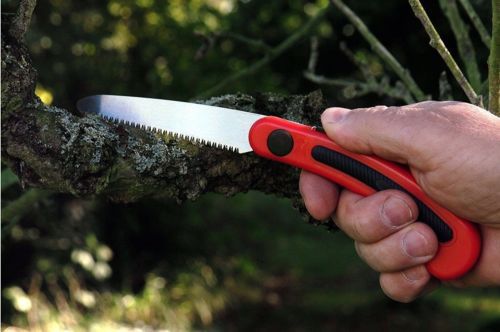 8 grams: The Dermasafe ultralight saw at 8 grams is the lightest saw I have found, and might work in an emergency: http://www.theultralighthiker.com/dermasafe-ultralight-knives-and-saws/ You can replace the blade with a jig saw blade better suited to wood cutting as shown in the second photo: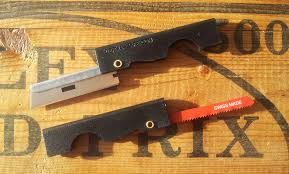 I notice that the plastic clip from a stationery folder makes a near-perfect saw protector. The photos show a 1' buck saw blade. A couple of rubber bands would secure this saw in your pack for speedy fabrication with a length of green wood. Deer hunters could substitute a bone saw blade for the buck saw blade shown.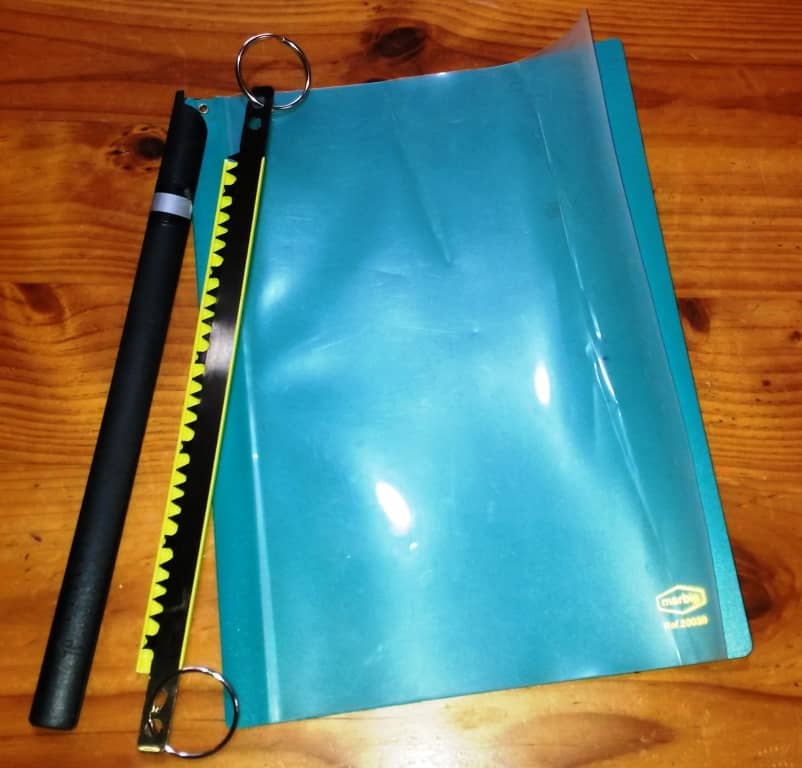 I already own the Dermasafe but I will switch it. I am going to be buying the Darlac saw at 34 grams. I figure it as an 'everyday carry'. The saving in weight by switching to the ultralight containers I wrote about recently will cover 8 grams of its weight. I am only 'off' about 18 grams once I subtract the Dermasafe. I'm sure I can find that saving somewhere.
The Darlac was recently on eBay for UK 6.95
http://www.ebay.co.uk/itm/DP818-Darlac-Folding-Pocket-Saw-Pruning-/260524209048?pt=UK_Home_Garden_GardenEquipment_HandTools_SM&hash=item3ca873f398
PS: I would now add the excellent Uki Buck Saw at 127 grams with a 12″ blade to this list.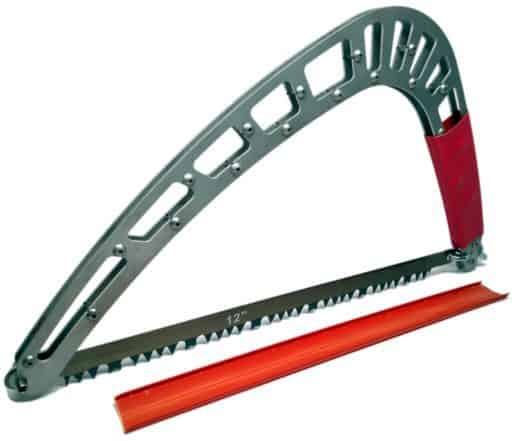 Update: I  now have a DIY 31 gram 6″ pruning saw: http://www.theultralighthiker.com/how-to-carry-a-saw/
Hits: 680