Tent poles can't get any lighter than if you don't carry any – which is what I do/don't. This is particularly weight-saving if you are young and don't need to carry hiking poles, something which I simply did not need until I was nearly 65! Perhaps when I finally get my new knees I will no longer need them either!
Instead of carrying poles I simply cut what I need from fallen timber on the forest floor. In Australia this is very easy as our trees are self-pruning but mostly hardwood so that there are plenty of strong sticks/poles lying around. These also make very fine fuel also for wood burning stoves such as my new tent 300 gram stove and my 20 gram roll up titanium stove.
I made my own one ounce (28 gram) for this purpose. See How to Carry a Saw

If you don't have the tools/confidence to do this yourself, Coghlans have come to your aid with this 41 gram folding 'Sierra Saw' which has a 4″ (10 cm) blade. It is a lock blade folder which like all pruning saws cuts on the pull stroke so you should not break the blade.
I picked up a couple from Aussie Disposals in Traralgon (Vic) this morning for A$22.99 each (Nov 2020). Like all their products it is well made and good value. There is a lighter pocket pruning saww (34 grams) which i wrote about here, but it is very hard to source one.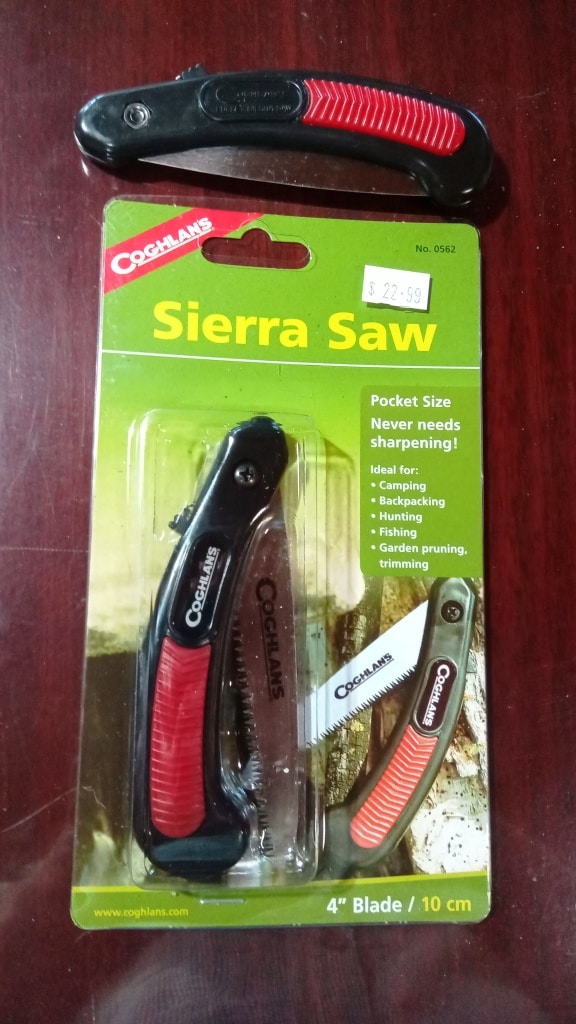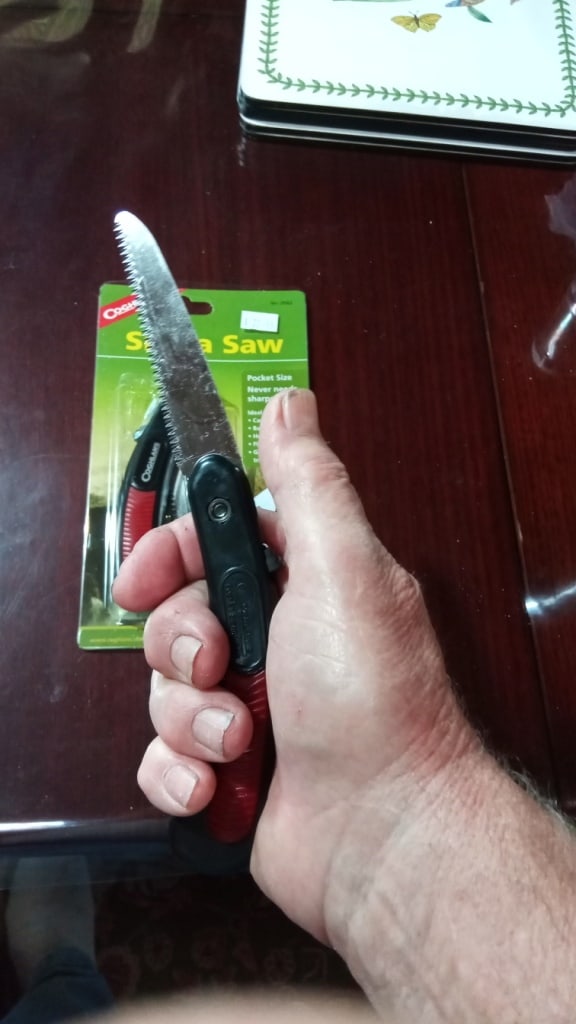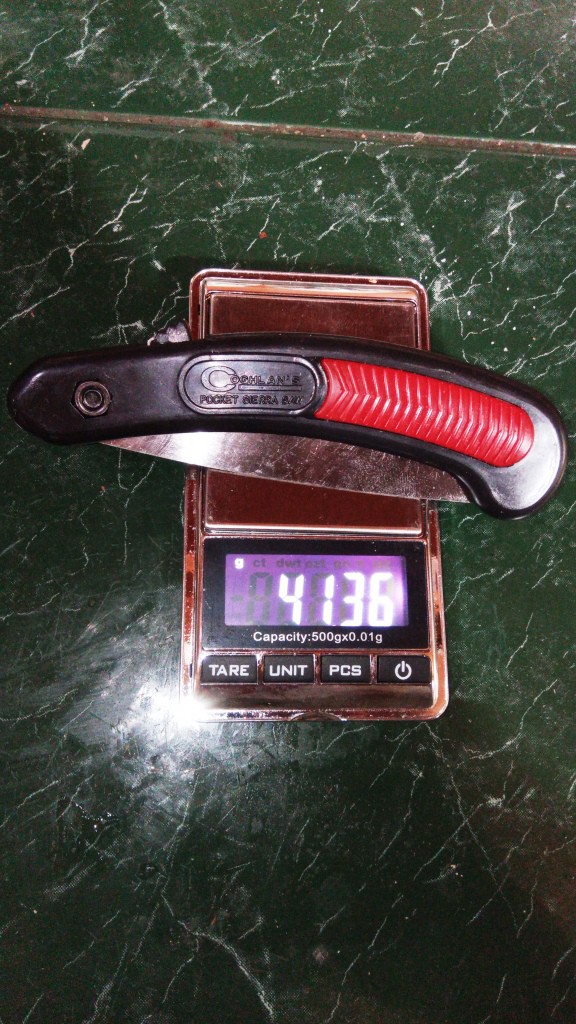 Such a saw is also very useful for clearing the odd small shrub or root which intrudes into the area you want to erect your tent. it can also be used for making firewood smaller though that would be slow work, or for the odd piece of track clearing, or for cutting a fishing pole. It would also be handy in a hunting context to assist with butchering or trophy collection.
You could also use one for constructing hiking furniture such as this Ultralight Bush Chair.
I am in the process of creating another type of bush chair which I will also use bush sticks as the frame for. It should only take a minute or so to construct at each camp and the bit you carry will weigh around 50 grams, maybe less. It will sit you off the ground like a normal chair and have a back rest. Watch out for it here. The trick (as with the chair below) is in the lashing knot needed to tie the three poles together.
One of the advantages of bush sticks as tent poles is that you can choose ones with useful side shoots for hangars: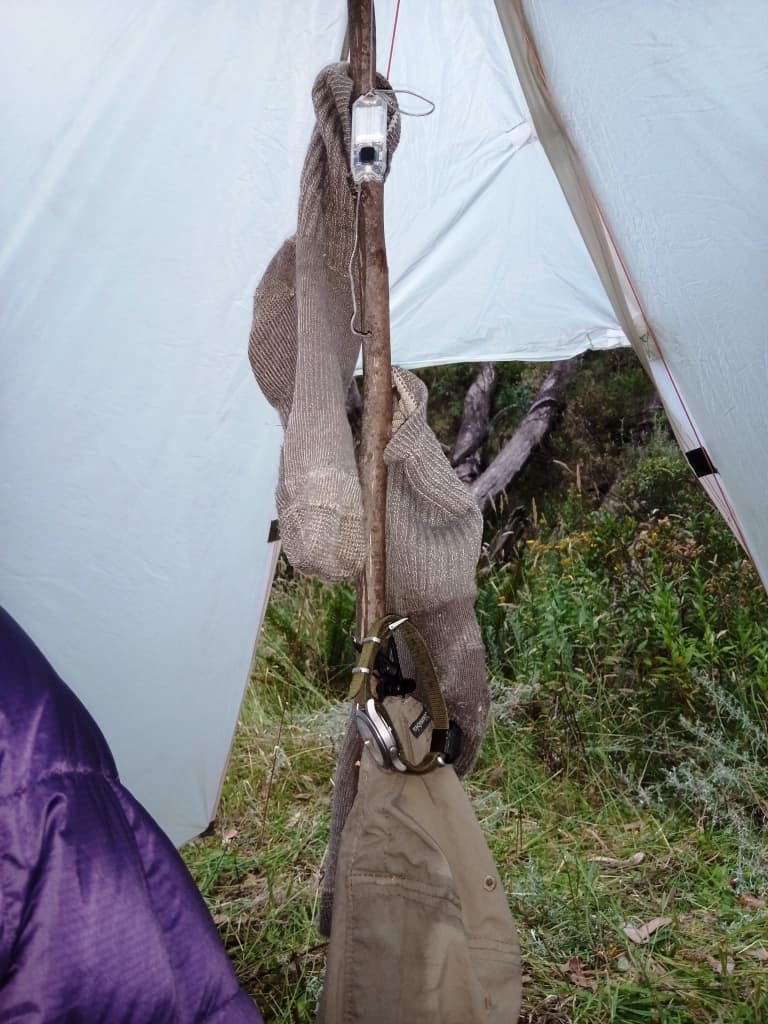 See Also: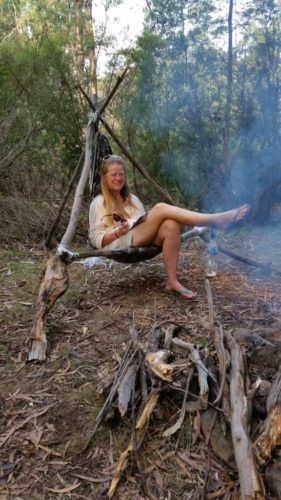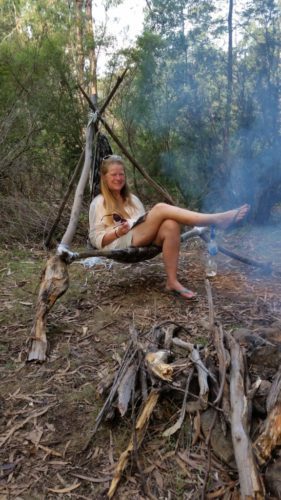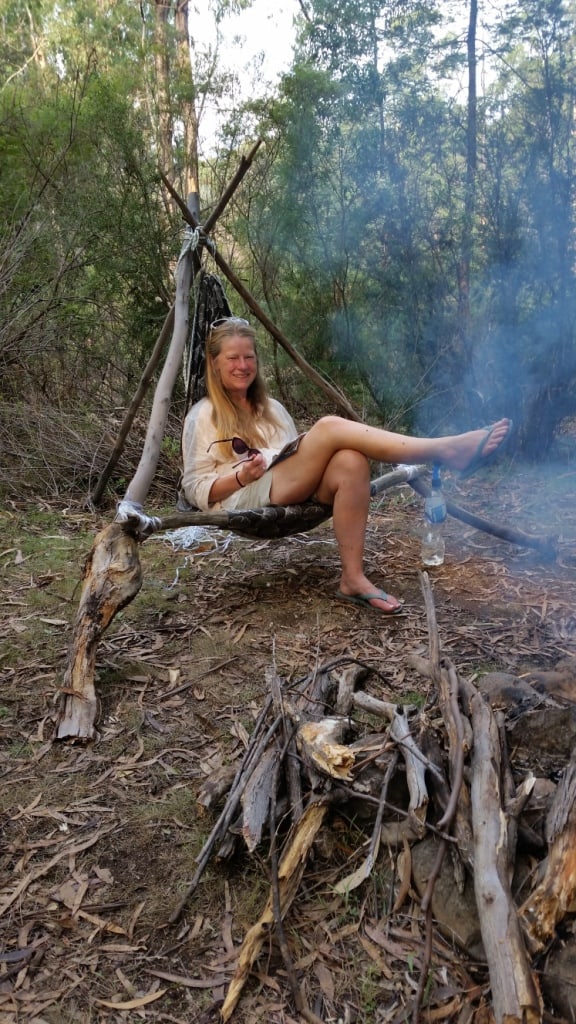 Hits: 355