You can dismantle a cheap $20) tripod stool which you can buy just about anywhere to scavenge the top cover (which in this case weighs less than 100 grams) to make an ultralight hiking stool – with the aid of your new Pocket Serra saw I wrote about here: Ultralight Tent Poles If you are handy with a sewing machine you can make your own cover which will weigh less than 2 ounces (say 50 grams). This is a great way to get yourself from ultralight hiking furniture.
The saw went through these >1″ thick blue gum sticks in less than 30 seconds each. It works a treat. You might try to get straighter, less knotty ones than I did.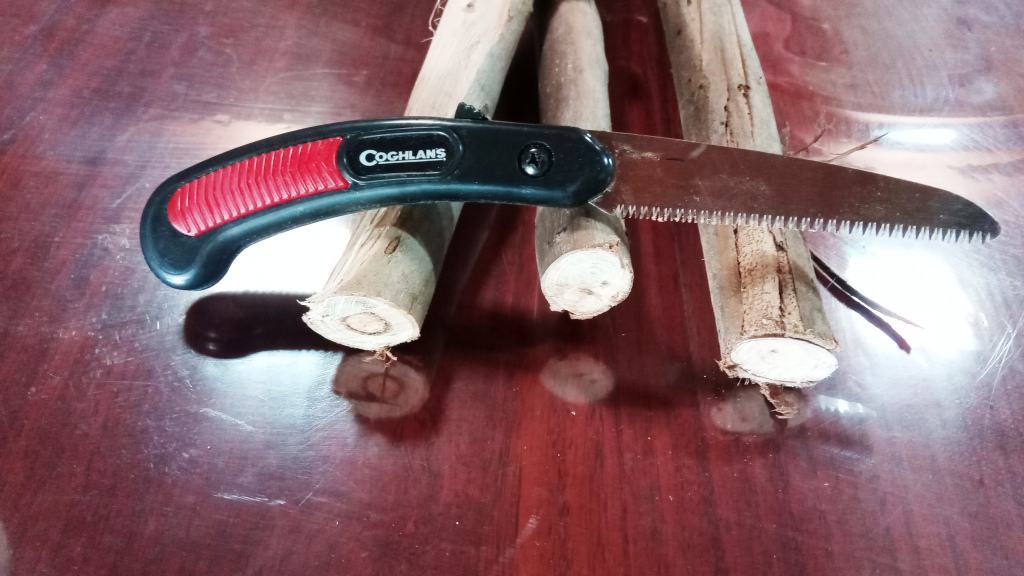 The ends just slip in the reinforced pockets in each corner of the stool.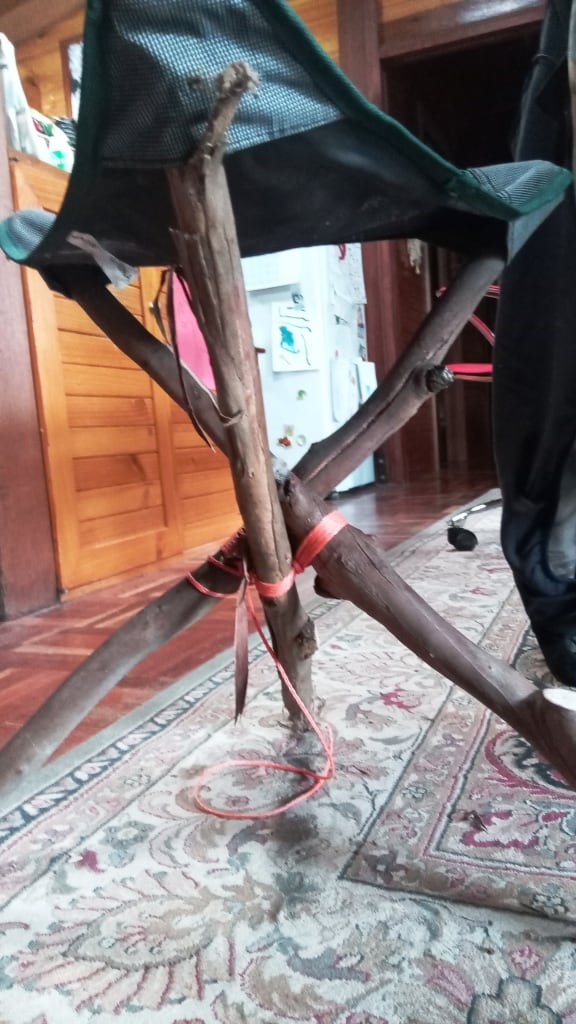 You need to place the legs with the wider side at the top (opposite to what I have it in the picture) so that the lashing binds to the legs better.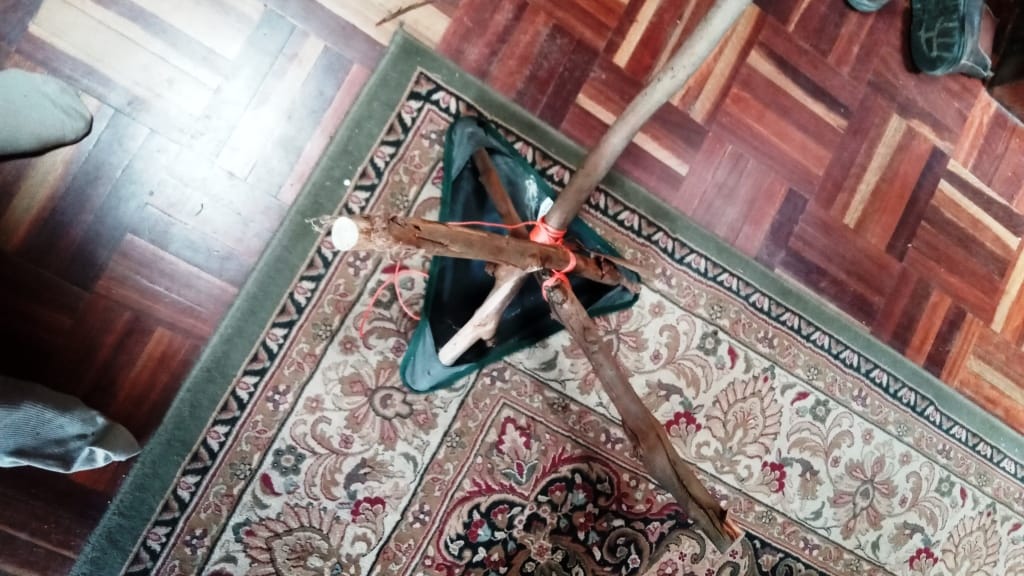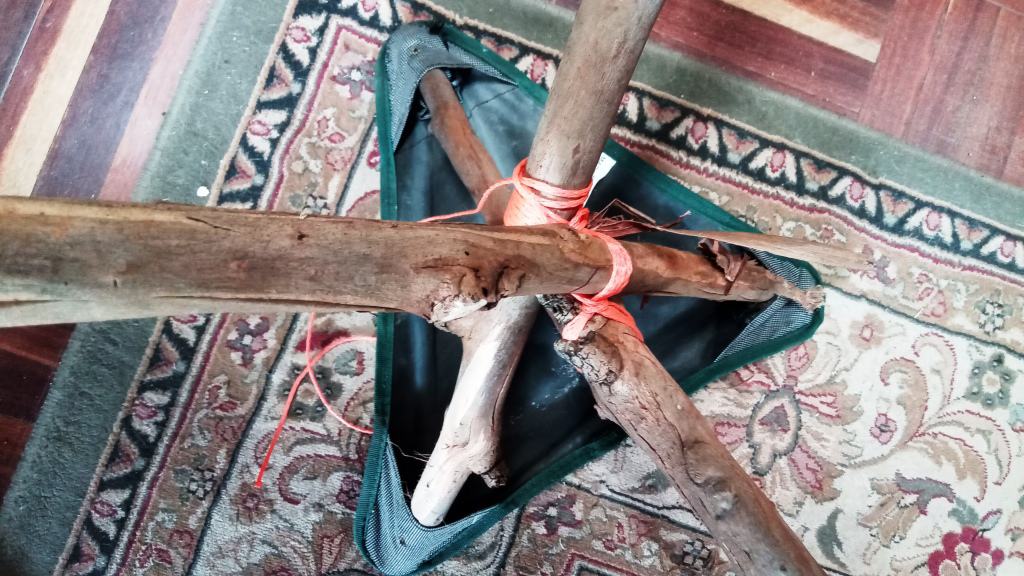 The trick (as with the chair below) is in the lashing knot needed to tie the three poles together.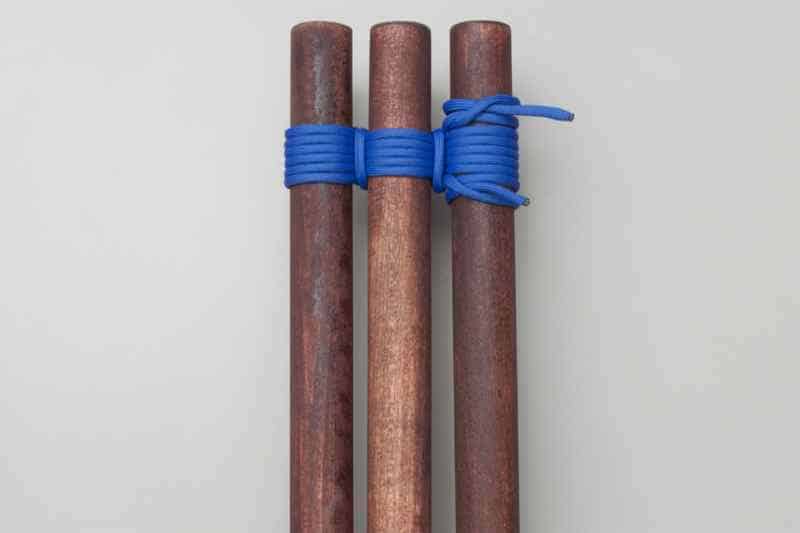 Tip 2: You will find that the lashing will be more secure if you whittle a 'neck' into teach of the three legs before pulling them together with the lashing.
See Also: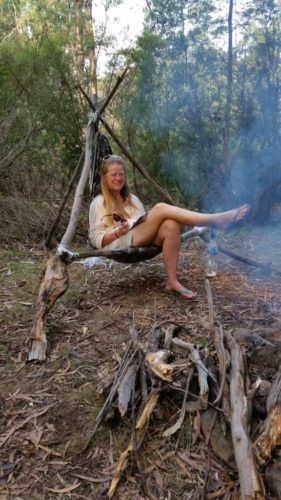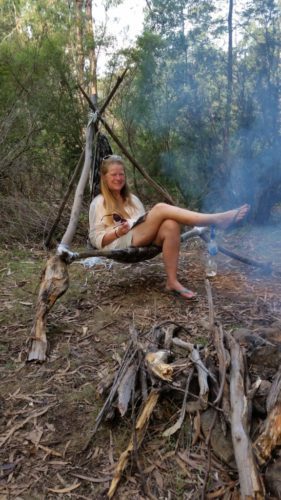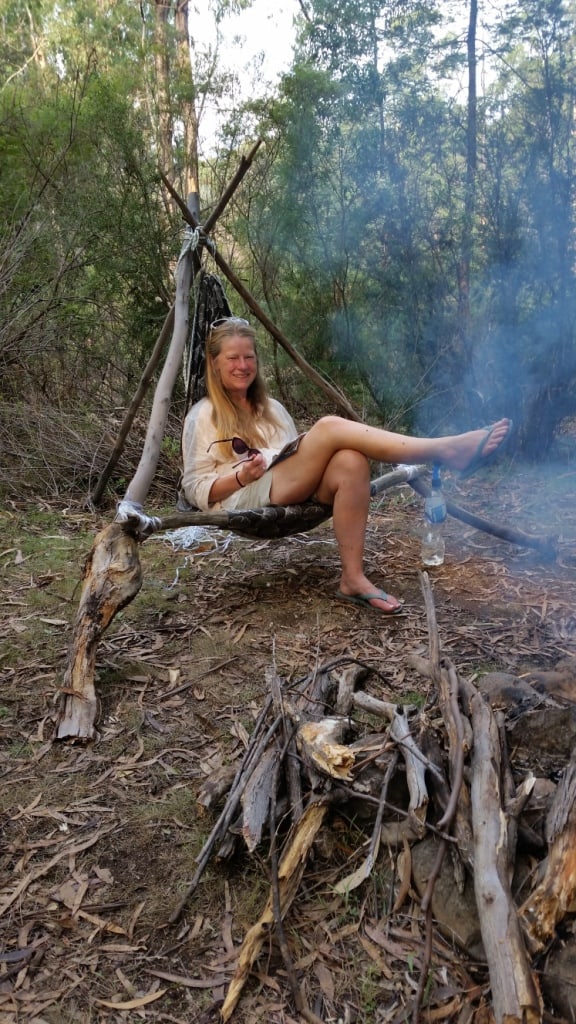 Someone else has arrived at this idea before me I found after I made one!
And as usual so has Tim Tinker: Here is his Ultralight Camping Seat.
Hits: 131