I have been playing a bit with heat sealable materials. I decided to buy a sealing iron $A50 – a sound buy. Tried it out on one of the pillows I bought for my sleeping pad side insulation which I had been reluctant to touch as I was finding it so comfortable, but at 100 grams I didn't think I wanted to carry it. I have shaved half its weight off (now less than 50 grams) and if anything it is even more comfortable. As you can see I have added grommets, some 1 mm dyneema cord and a micro clam cleat so I can attach it to the mat. If I were using two of them for side insulation I would leave the grommet attachment points on the side of the pillow instead of the ends as shown here.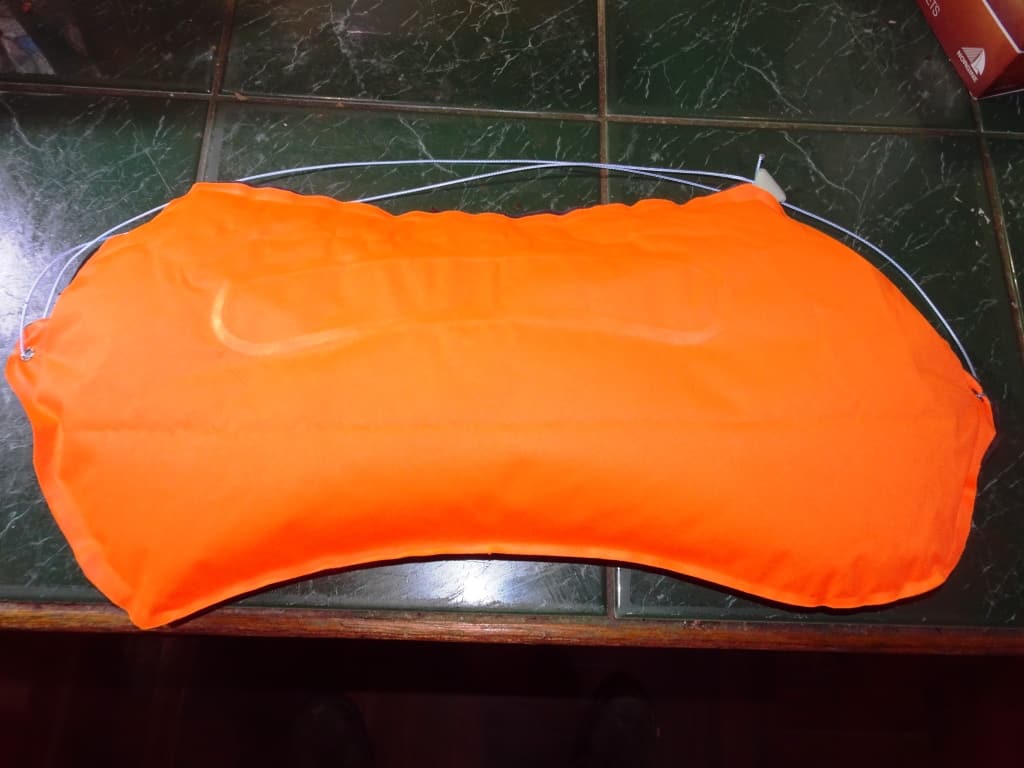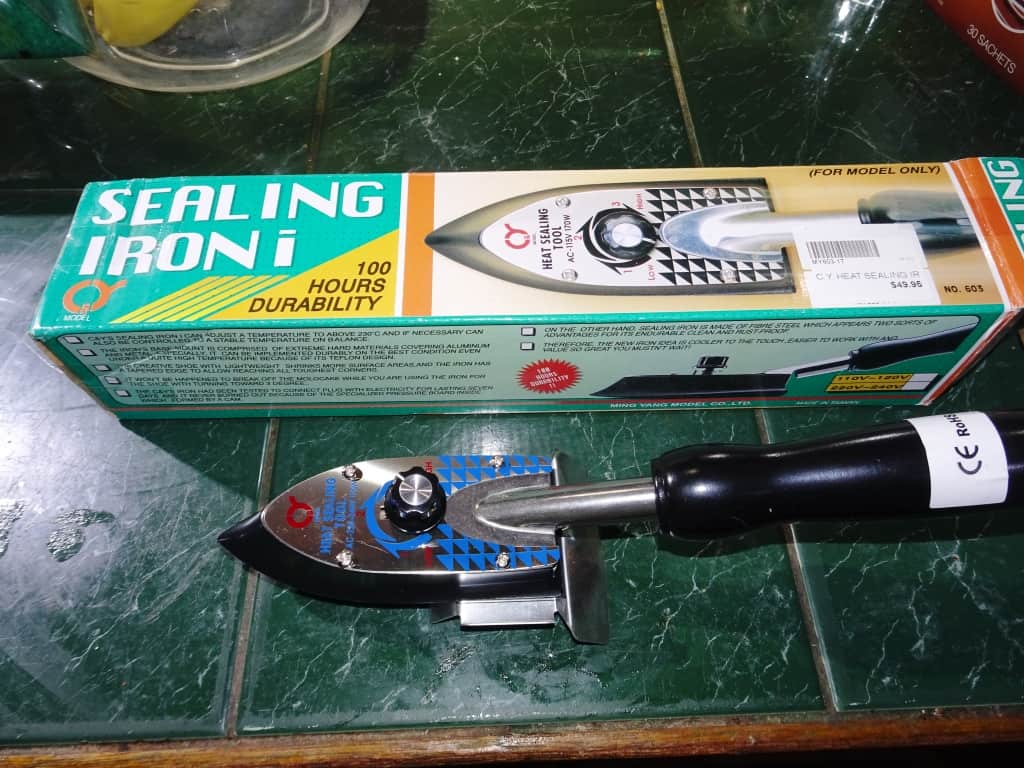 You really need to try a little bit of such experimentation yourself before you start cutting down an expensive mat. I have an Exped Winter mat which is just about the best mat I have ever used (and so warm too), but it is 6″ longer than I need it to be which apart from the surplus grams is a bit of a nuisance too, as I am most comfortable with my heels just hanging over the end and with the extra six inches this makes for a bit of wriggling downhill every time I get back into bed which at my age (as you will find out for yourselves soon enough) is more often than I would like. It will weigh 394 grams when I cut it down, have an R-rating of 5 and is 9 cm (3 1/2″) thick!
A little more playing around with cutting down pillows for side insulation, and trying to make a cheap air frame for my pack and I will be ready to give the pad shortening a go. After I have succeeded at that there are a number of other projects I want to try. I will have a go at a DIY pack raft (which will save more than half the normal purchase price- currently AU $251.67 Jun 2019). I may even get around to making that inflatable bathtub groundsheet I have threatened. I need a quantity of more experimentation before I am good with lighter fabrics such as Graham Air pillows etc, but I will get there. BTW the DIY pack raft folks have all the materials you will need to get into heat sealable projects yourself. This repair tape looks particularly useful, as do the valves if you are making your own projects.
PS: You can just use a normal domestic iron (though it might be a little more difficult to control the temperature and to get into those smaller spaces). I have used ours though in the past to reseal split seams on various pads/pillows.
PPS: These pillows from Amazon weighed 43 grams each and cost A$2.88 for 2! They are supposed to be 43 cm x 31 cm (but in reality 34 cm x 22.5 cm), have a nice soft feel and should cut down to a bit over half of that, say about 25 grams each or 50 grams for the side insulation set-up. They have one of those push-in plastic valves (which  don't like). The valves on the orange ones above are great.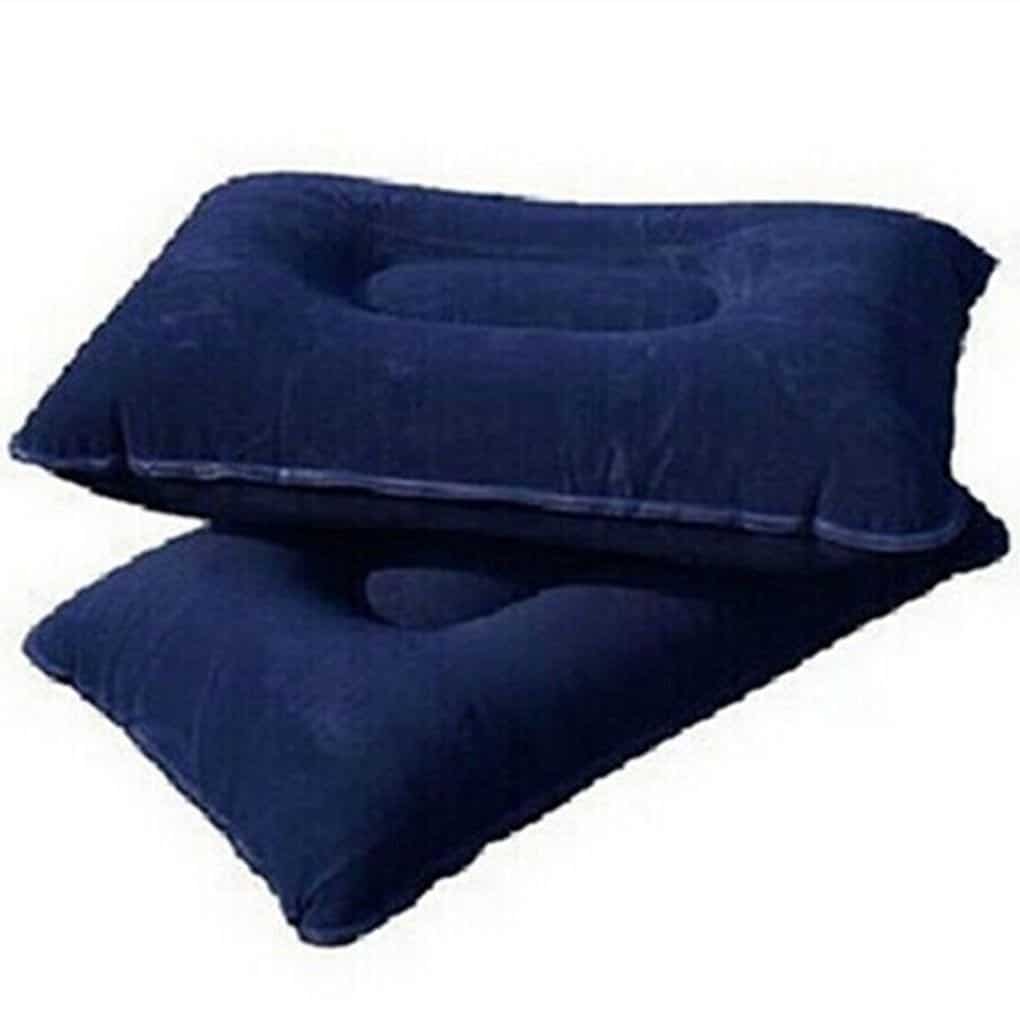 See Also:
https://www.theultralighthiker.com/2019/05/15/cheap-comfy-hiking-pillow/
https://www.theultralighthiker.com/2019/05/04/stop-losing-your-pillow/
https://www.theultralighthiker.com/2016/09/09/modifyingshortening-hiking-mats/
https://www.theultralighthiker.com/2017/01/02/new-diy-pack-raft/
https://www.diypackraft.com/shop/merchandise/adhesives-sealants-merchandise/outdoor-repair-tape/
https://www.theultralighthiker.com/2018/10/27/diy-air-frame-pack/
https://www.theultralighthiker.com/2018/07/04/how-many-of-these-needed-to-make-a-pack-raft/
Hits: 93