As I have mentioned before over at my older website Ultralight Hiking I have many other smaller posts too which might interest you. Here are December's offering. Merry Xmas:
23/12/2021: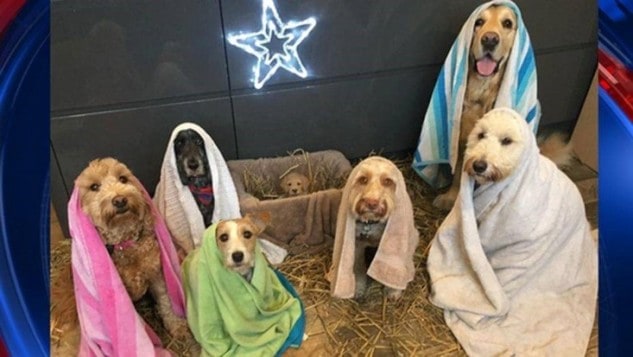 23/12/2021: Mowgli's friends attack: https://donsurber.blogspot.com/2021/12/monkeys-kill-puppies-libs-side-with.html
22/12/2021: Time for a good news story about a magpie and a dog: https://www.youtube.com/watch?v=2BI_ivMZUEQ&t=66s
22/12/2021: 7500 miles across America by canoe: https://www.thetimes.co.uk/article/348ab130-6237-11ec-b279-fa13aec304af?shareToken=7416e433a553c7e420a0b837134ad1ad
21/12/2021: Is a warp drive just around the corner: https://wattsupwiththat.com/2021/12/20/humans-have-figured-out-how-to-make-a-warp-bubble/
20/12/2021: Tritium World's Smallest Light: I have to confess that when I saw the word's 'Tritium Vial' I had to go to DuckDuckGo to see what was meant. Of course I knew what 'Tritium' was ever since watching the 'Heroes of Telemark' and similar WW2 exploits aimed at crippling Germany's 'heavy water' production.
Like Deuterium, Tritium is an isotope of Hydrogen and is mildly radioactive – though in such tiny (trapped) quantities as these minuscule vials it is nothing to worry about – any more than smoke detectors which also contain a tiny (trapped) quantity of radioactive material. If you worry about such things bananas probably contain more (free) radioactivity. Yes, this is true.
However, it had not occurred to me that you could utilise the small amount of energy from this radioactive decay to produce light but that is just what these tiny vials do. They glow in the dark and will continue to do so for decades but the light will not be enough to read a newspaper by.
It will be enough though (when attached to desired objects such as your glasses etc) that you will be able to find them in the dark – which is really quite handy when you are hiking. You can glue them to things or make small slots for them to fit into in your equipment. They are readily available. Read More: https://www.theultralighthiker.com/2021/12/19/tritium-worlds-smallest-light/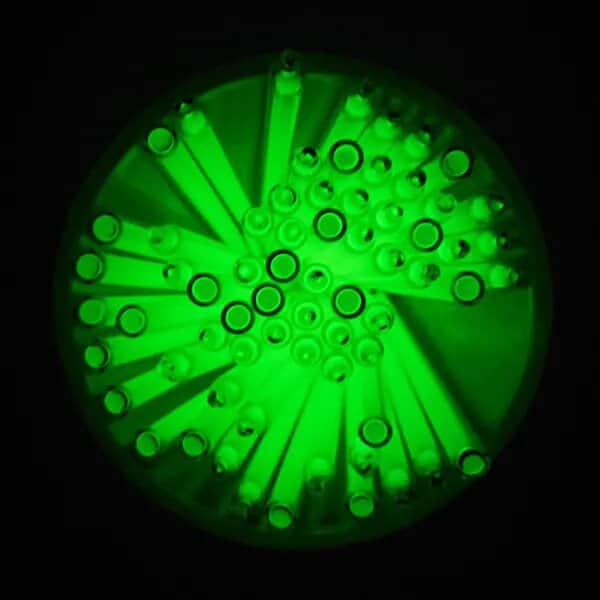 20/12/2021: Great Escapes: https://www.awm.gov.au/visit/exhibitions/great-escapes
19/12/2021: Someday, sooner than we think we must all take The Road to Tinkhamtown. Let's hope we take it so well as this: https://www.fieldandstream.com/story/hunting/fs-classics-road-to-tinkhamtown/
18/12/2021: Plenty of organics still on Mars – that at least is a good indication of life elsewhere in the universe: https://wattsupwiththat.com/2021/12/17/nasas-perseverance-mars-rover-makes-surprising-discoveries/
15/12/2021: The only photosynthetic animal: https://www.thesized.com/leaf-slug-animal-photosynthesize/?fbclid=IwAR0SqZvMXajSbtfIPHJLs8qU77eMkY2HJSsEUCFO6KoqsBL505HlwoLjYkg
13/12/2021: Huge Blue Whale And A Dolphin Stampede: https://www.youtube.com/watch?v=7WfnOtHTgc8&t=109s
12/12/2021: Dog Booties: Does your dog rip holes in your sleeping mat (see photo below), your pack raft or canoeing dry bag with their sharp claws even if you keep them trimmed. Instead of leaving Spot (or Honey) at home you could get yourself some dog booties to prevent such disasters. Read More: https://www.theultralighthiker.com/2021/12/11/diy-dog-booties/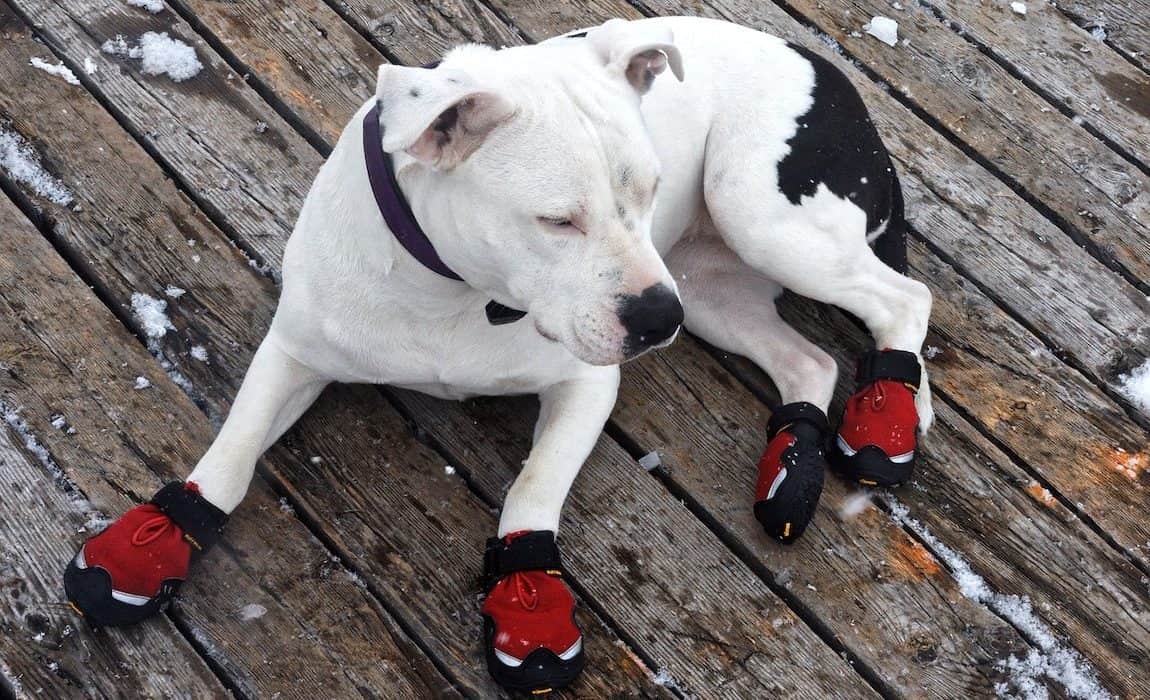 12/12/2021: Wildlife fights back: https://citizenfreepress.com/breaking/racoon-attacks-in-massachusetts-70-year-old-woman-fights-for-her-life/ & https://nypost.com/2021/12/10/man-attacked-by-gang-of-otters-i-thought-i-was-going-to-die/
11/12/2021: Wind in the Willows – nice break from all the doom and gloom: https://www.shakespeareaustralia.com.au/productions/the-wind-in-the-willows-2021-melbourne?gclid=EAIaIQobChMI0bOd8d7X9AIVD4NwCh3qHAigEAEYASAAEgLR3fD_BwE
10/12/2021: Handy 16.7 Gram Cap Torch: The 14.8 gram 650 lumen Awesome Flashlight I wrote about recently which can be made into a head torch like this
can also be converted into a cap light by using the supplied 1.9 clip. This A5X model is absolutely brilliant. You could just use the side LEDs (without the silicone diffuser I suggested as a useful addition) to make into an excellent tent lantern. I highly recommend this wonderful Nano A5X – A$57.99 (Dec 2021). Read More: https://www.theultralighthiker.com/2021/12/09/handy-16-7-gram-cap-torch/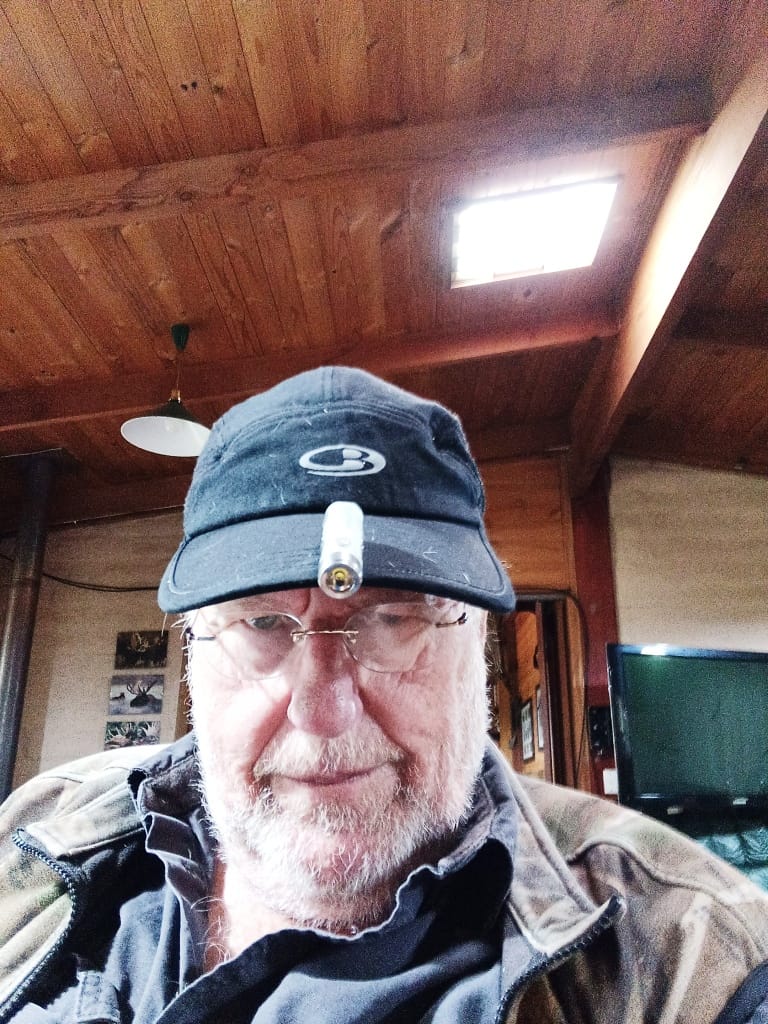 09/12/2021: What a tree: https://www.officialworldrecord.com/the-tule-tree-in-oaxaca-mexico-is-the-tree-with-the-largest-trunk-diameter-in-the-world
05/12/2021: Happy Birthday to my beautiful Della who agreed to be my girl fifty years ago when she was a gorgeous lass like this. Here she is a couple of years later signing her life away. And what a wonderful life it has been with you. Here also a couple of photos of her taken this year to show that she is just as beautiful fifty years on as when she was as a slip of a girl. May we have another fifty as joyous years together.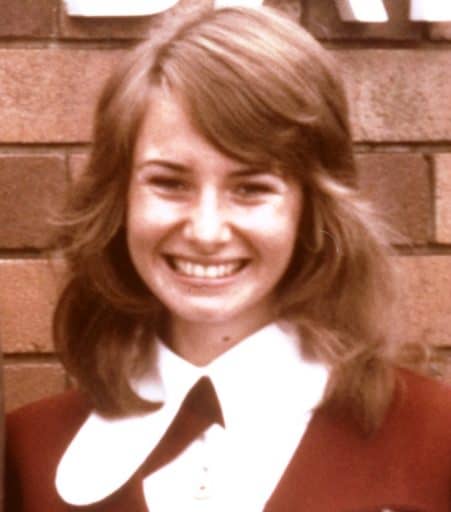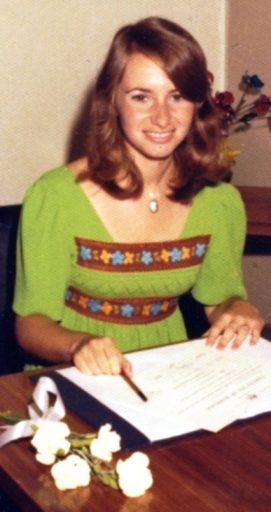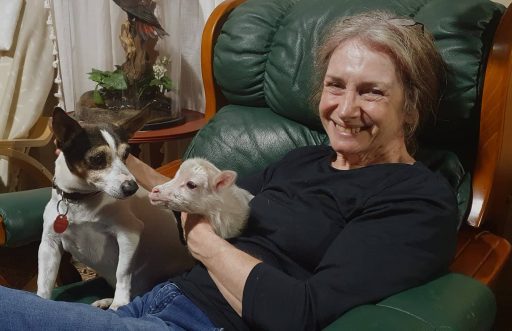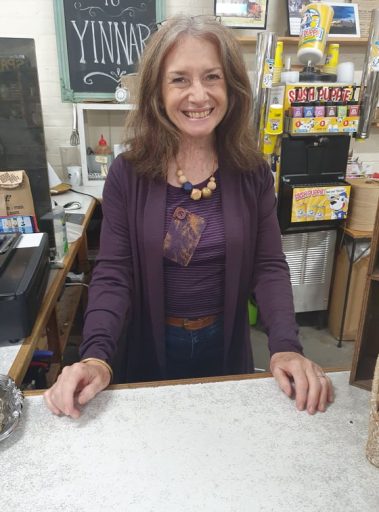 03/12/2021: Bear-faced trespass: https://www.youtube.com/watch?v=SXt3FjQ24to&t=47s
02/12/2021: Can this DIY project send a crewed rocket to space? https://spectrum.ieee.org/diy-rocket-program
 02/12/2021: MH370: Maybe sometime soon we will have an answer. The detail of this new data is astonishing. Clearly the plane is right where Godfrey places it. Also clear is that it was under human control right till the very end: https://www.news.com.au/travel/travel-updates/health-safety/british-expert-pinpoints-precise-resting-spot-of-missing-flight-mh370/news-story/b8e48bf96eaf6d7eabeb4924ff591019 & https://www.michaelsmithnews.com/2021/12/credible-compelling-new-report-with-data-suggesting-location-of-missing-flight-mh370.html
01/12/2021: This may just be a problem with self-driving cars. This one does not see the camel: https://www.michaelsmithnews.com/2021/11/tesla-v-camel.html
See More here: Ultralight Hiking
Hits: 42