Another version of an ultralight chair. I think this is the one I will go with – once I have refined it a little further. As you can see it weighs only two ounces (56 grams). It is slightly more comfy than my trusty Cyclone Chair i have used for many years but may not be quite so durable. I will be able to make t so. This is definitely my first prototype – made last night. It gets me about 6″ (15 cm off the ground and has reasonable and comfortable back support.
I made this entirely out of 1.25 oz/yd2 silnylon. I started with a piece of 25″ x 37″ which I hemmed all around – like so. The other strips (4 of)  are 7″ wide also hemmed all round. In future versions I will refine the pieces more.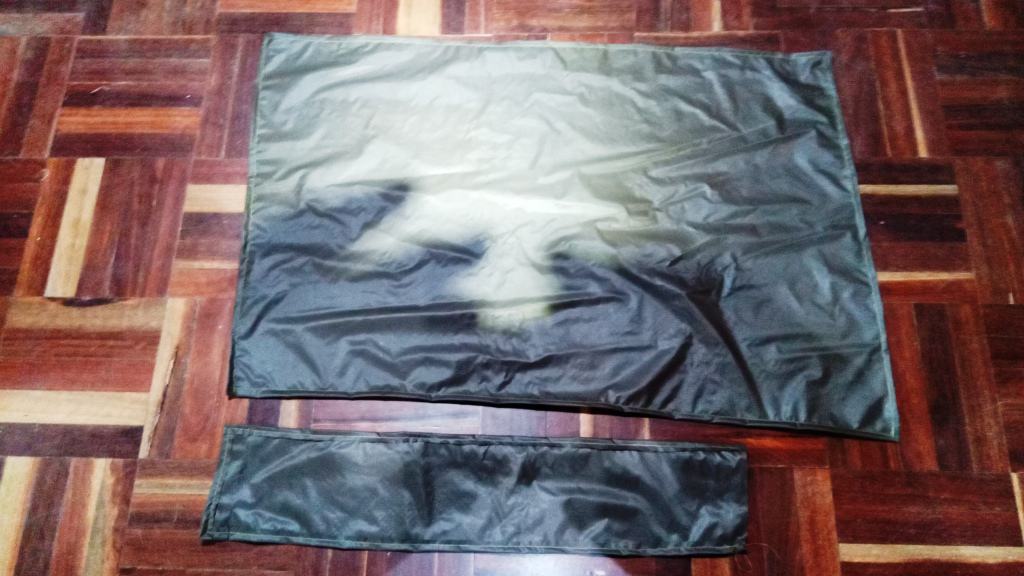 I sewed the stips to the large 2′ x 3′ rectangle like so. Made sure they were nice and snug, marked, cut, hemmed the cut end then sewed it together.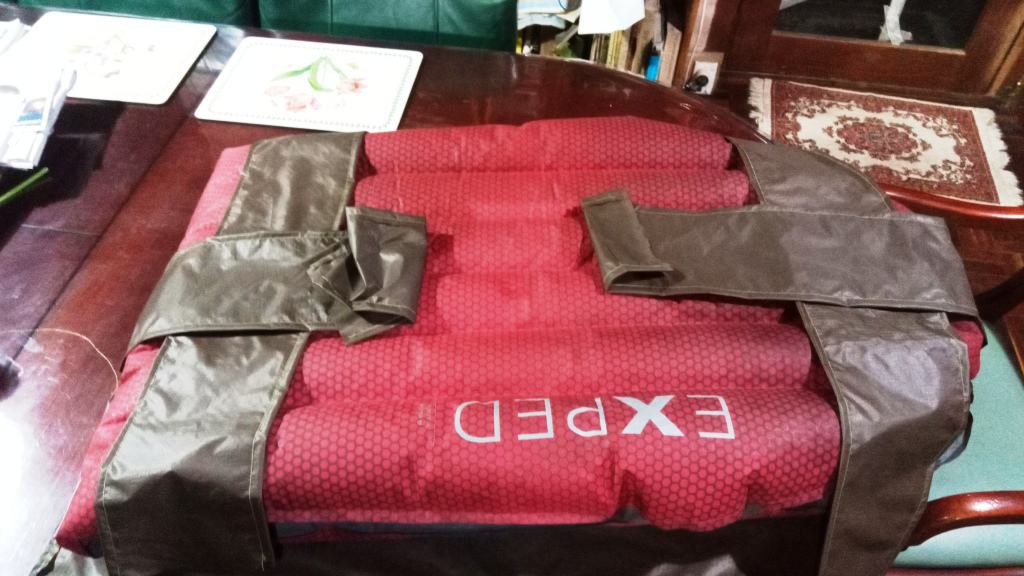 Till it looked like this.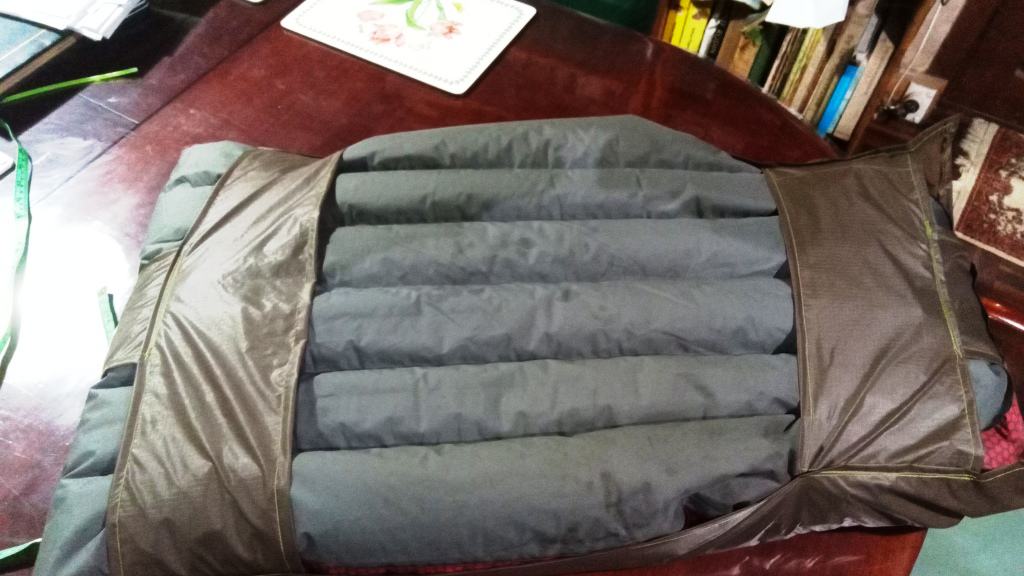 I sewed 1/2″ webbing all around the back and underneath and joined it at the side with adjustable buckles.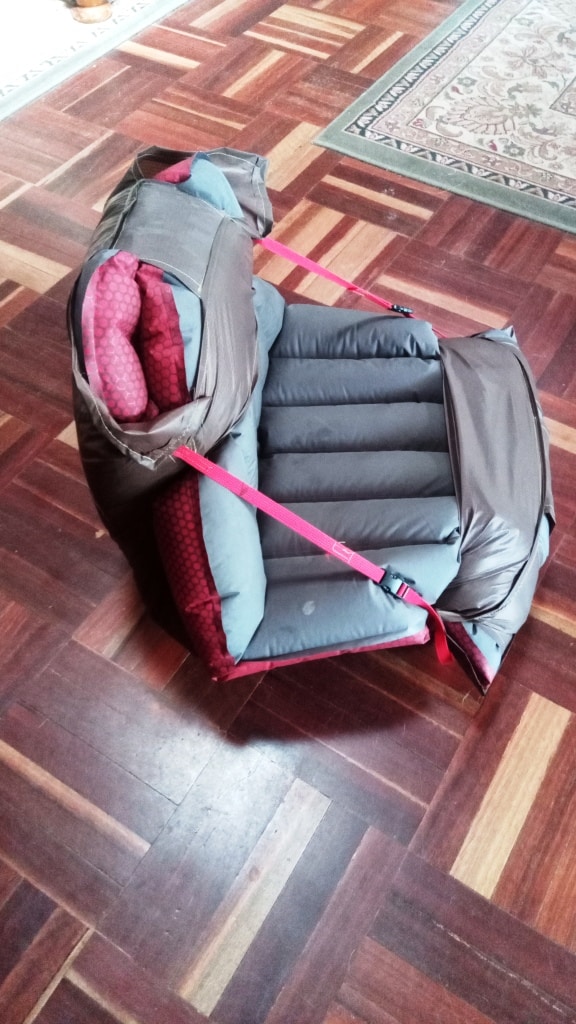 I realised that it needed a 'waist' strap to force it to bed exactly in the middle and to stay in shape. I used a 1/2 gross grain ribbon of this as it hasn't so much strain on it.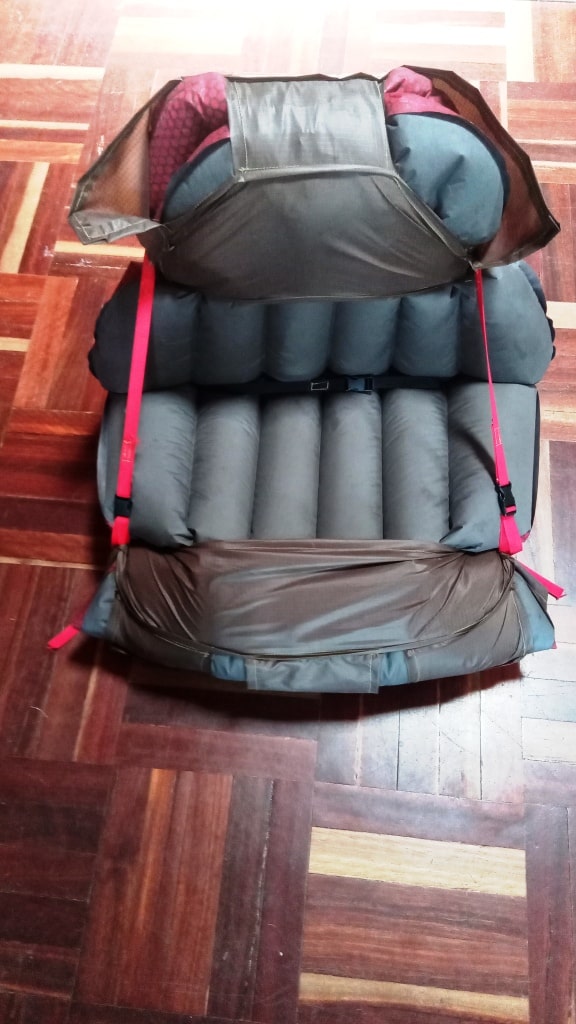 As you can see 56 grams! Not bad – eh?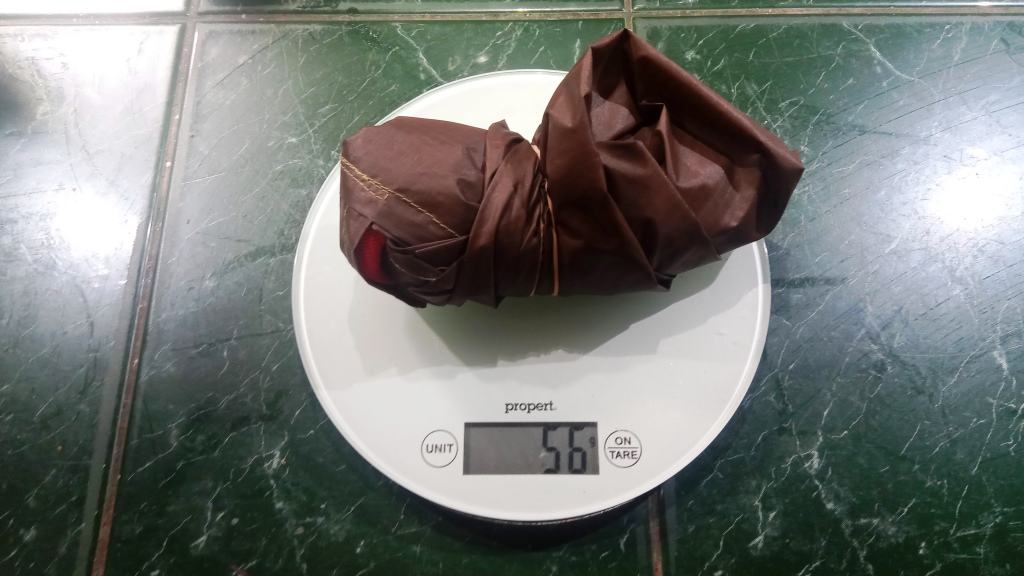 I find it very comfy – not such a photogenic model as my wife, Della I'm afraid!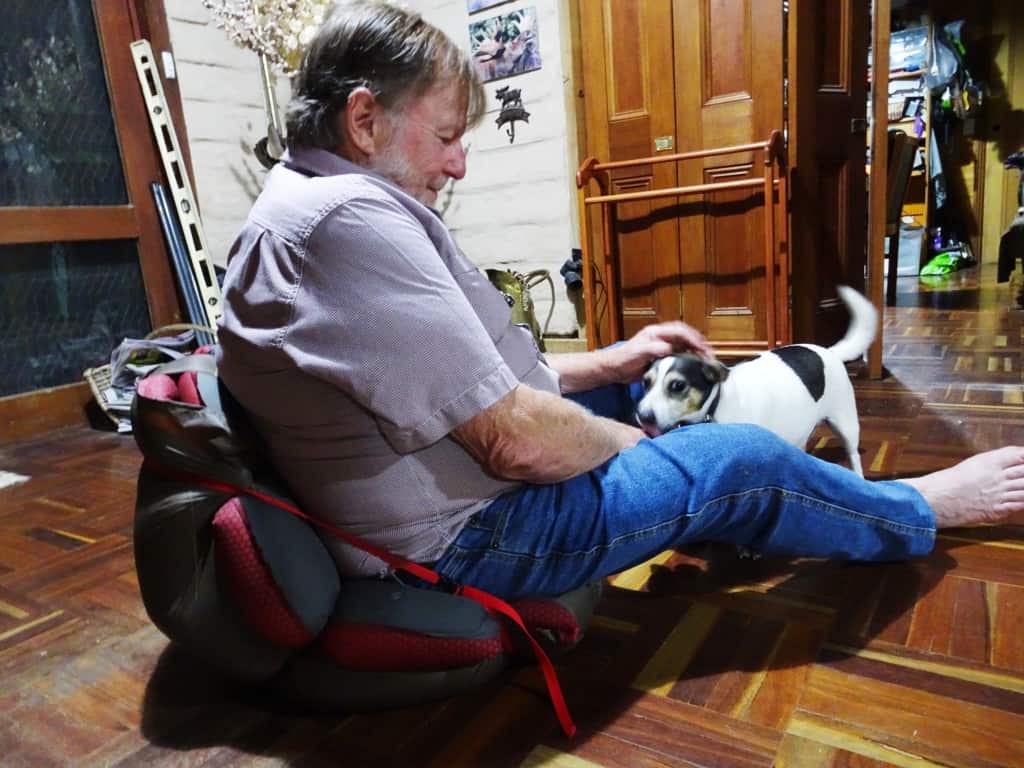 PS: I was going to sew 'channels' (prob in 2 oz ripstop with a reinforcement patch of 4.8 oz dyneema) at the 'hinge' points where the most wear would occur just like most of these chairs have (eg the Big Agnes Cyclone which has been my favourite for years) which I would have placed small lengths of stick inside of which I would have cut with my pocket Sierra Saw – but the channels just aren't needed. The chair works fine with just the 'waist' strap which weighs 5 grams. The channels would have added 15-20 grams and also added more work when using the chair. Easy is best.
The dogs are keen to be off on a trip. As soon as I have made Della a chair and the dogs new beds (and completed innumerable jobs around the farm) we will be off for a few days' hiking. Promise. Lots of tree planting and thistles at the moment – and sheep work. Spring.
Other Chairs:
Ultralight DIY Bushcraft Chair
Hits: 270