SOG have a very nice little multi tool in competition with the Leatherman Micra, the 'Snippet'.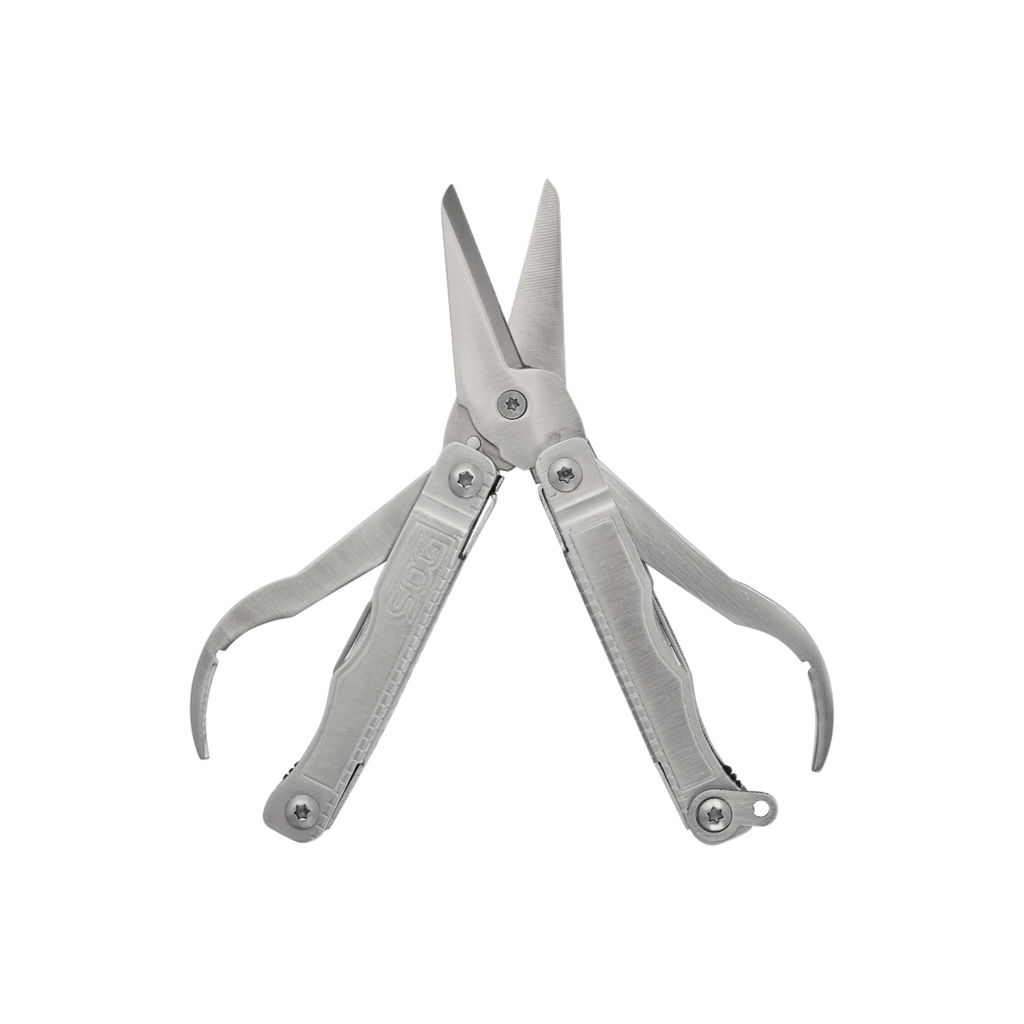 'Not every situation warrants a large, full-featured multi-tool. Sometimes you need something that will fit on a key chain, or even disappear into your pocket. For times like that, we have Snippet. A tool designed to help with quick fixes, while not taking up too much space. Ultra-compact, Snippet is equally at home on a key chain, in the car or in a purse. Equipped with SOG-sharp scissors — with finger loops for precision — Snippet gives you situation-readiness in something smaller than the palm of your hand'.
Closed Length 2.7″ Product Weight 2.00 oz Blade Steel Type 5Cr13MoV Stainless Steel Hardness 54-56. 9 tools: Bottle Opener, Nail File, Ruler, Scissors, Small Flat Screwdriver, Straight Edge Blade, Toothpick, Tweezers, Jewellery Driver. US$27.95 (Mar 2019).
Those finger loops are a great idea if you have a lot of cutting to do or need precision cutting. Fishermen particularly will find them very handy.
Should you ever need to you can replace the scissors separately https://www.sogknives.com/scissors.html for US 12.75 (Mar 2019) which is very handy in case you have been using them as wire strippers or etc. You may even be able just to carry them alone as an ultralight pair eg for those pesky hiking toenails. I imagine they would weigh 10-15 grams alone. Might be a little awkward to use by themselves. The scissors can also be used to customize other SOG multi tools – which is a very neat idea.
SOG's Crosscut 2.0 is also worth a look if you need a multi tool with serious scissors: https://www.sogknives.com/type/multi-tools/crosscut-2-0.html Only US$ 19.95 and 1.7 oz. They have a wonderful assortment of other multi tools: https://www.sogknives.com/type/multi-tools.html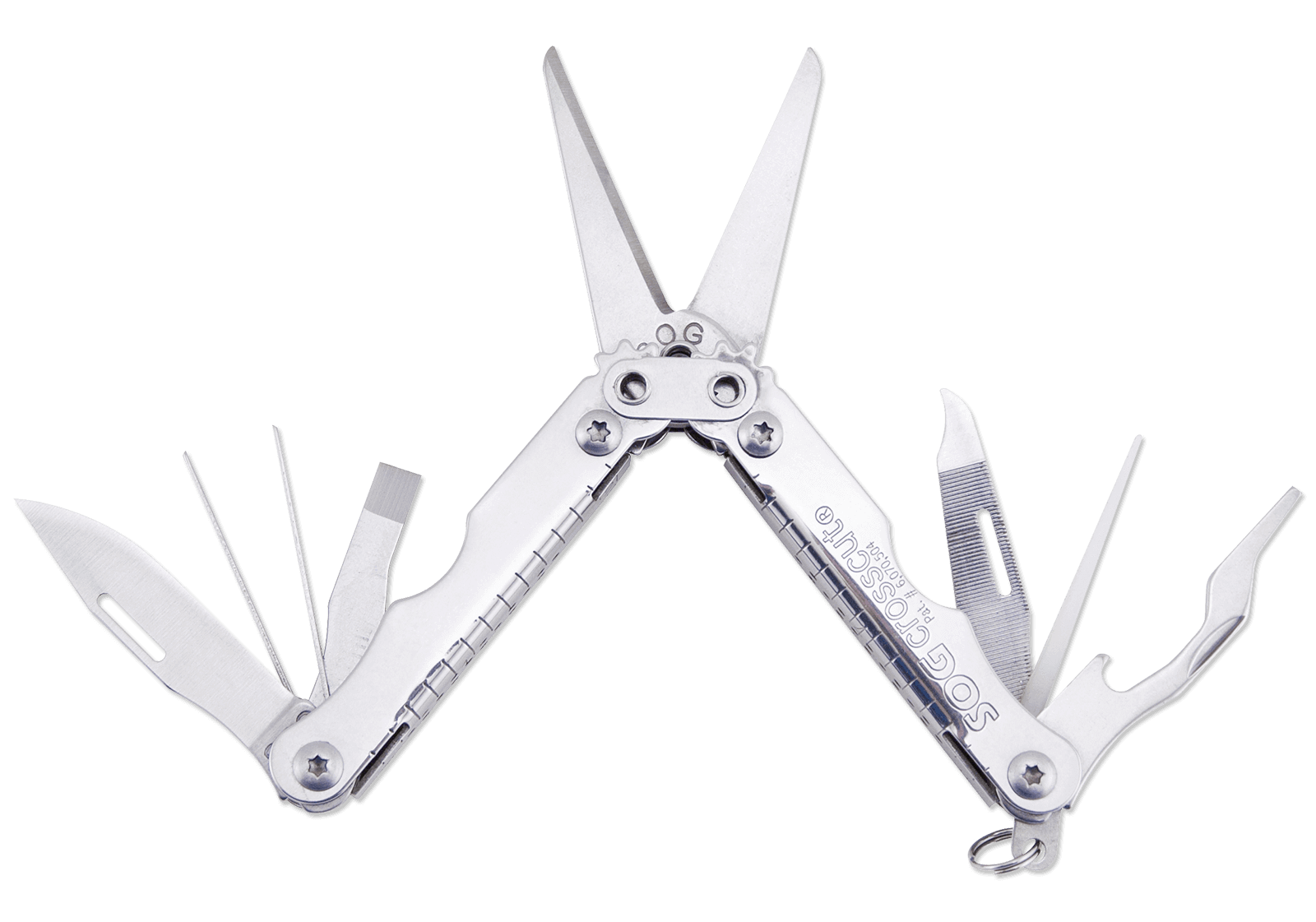 See Also:
https://www.theultralighthiker.com/2014/11/14/leatherman-micra-multitool/
https://www.theultralighthiker.com/2019/01/02/victorinox-work-usb-multi-tools/
https://www.theultralighthiker.com/2016/03/15/leatherman_squirt/
https://www.theultralighthiker.com/2017/07/07/leatherman-juice-b2/
https://www.theultralighthiker.com/2017/03/01/my-top-five-knives/
https://www.theultralighthiker.com/2018/07/21/ultralight-multi-tool/