You can cut down the Graham Flexair pillow (which you can buy lots of places for about $2) using your home vacuum bag sealer to make a 10 gram hiking pillow (as shown). My sealer will only handle a seal of a little over 11″ (28cm) so my pillow (sealed area) is approx 11″ x 7″ (28 x 18cm) which I personally find quite comfortable enough for a neck pillow –  which also fits inside the hood of my sleeping bag incidentally. You could make it up to 11 1/2′ x 11″ (29 x 28 cm) if you wanted to.
(With my sealer) simply place the pillow in the sealer, close the lid, press the 'Bag seal' button. You have to wait for the pump timer to progress to the seal timer mode. It is automatic. When sealing here is a slightly different sound which stops when the process is done. carefully remove the sealed pillow.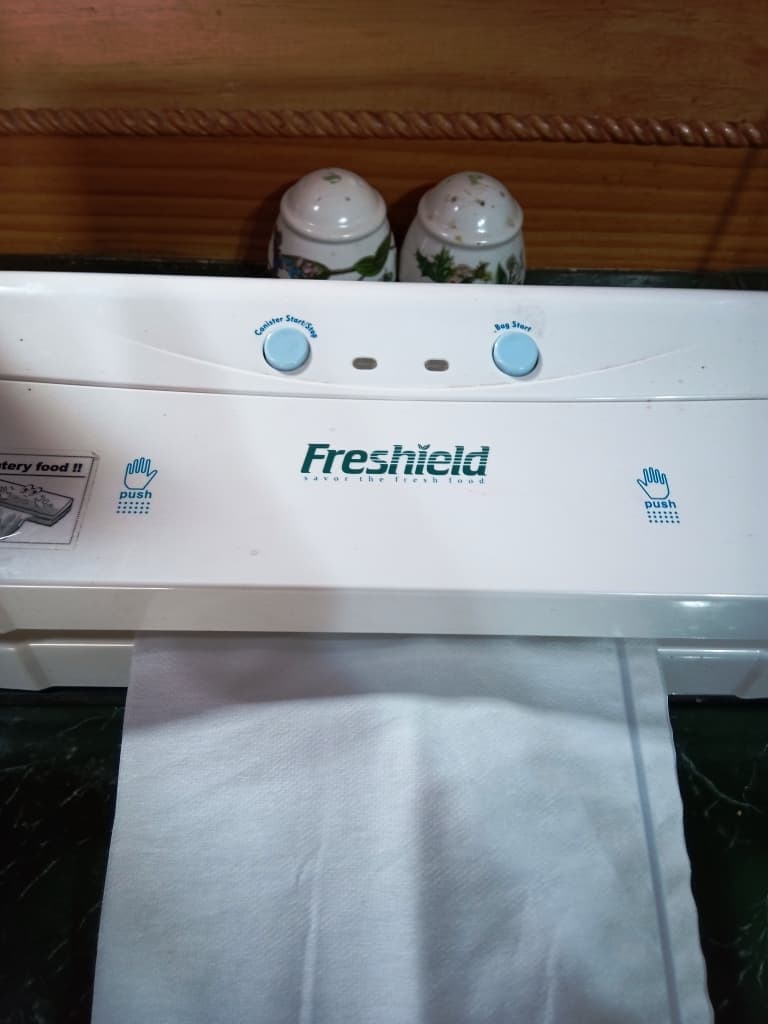 10 grams , as you see. I could trim this to under 10 if you want to be picky!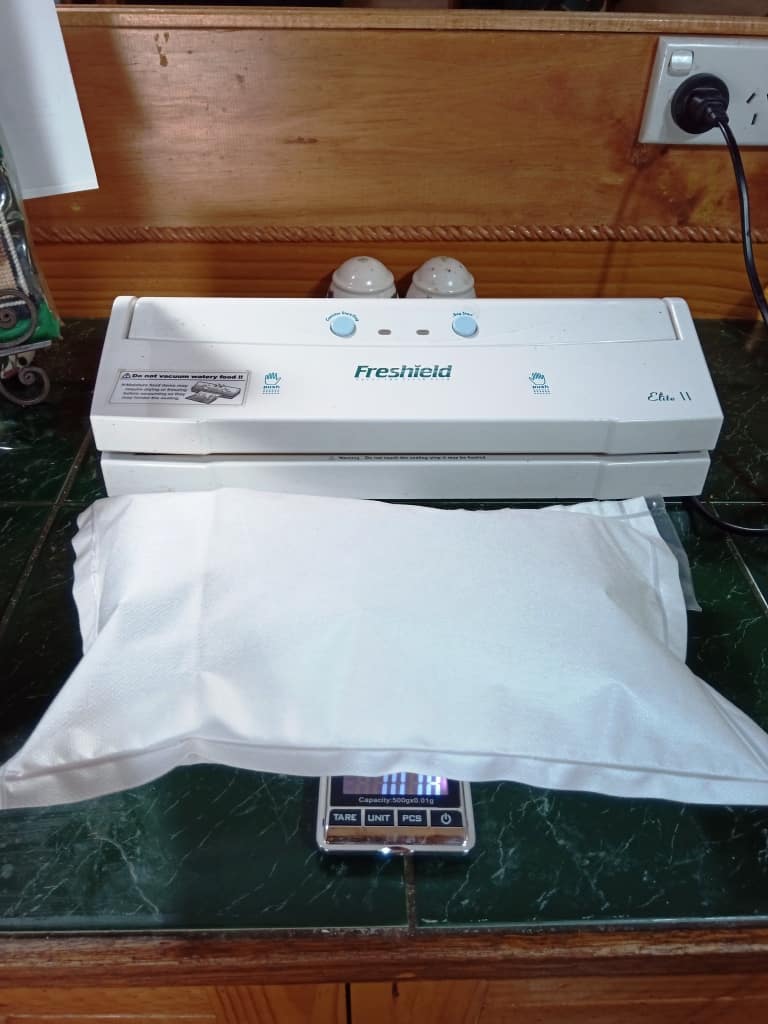 I only blow the pillow up to about half its inflation. It makes a perfectly adequate pillow. I think folks overdo neck/head support overmuch anyway.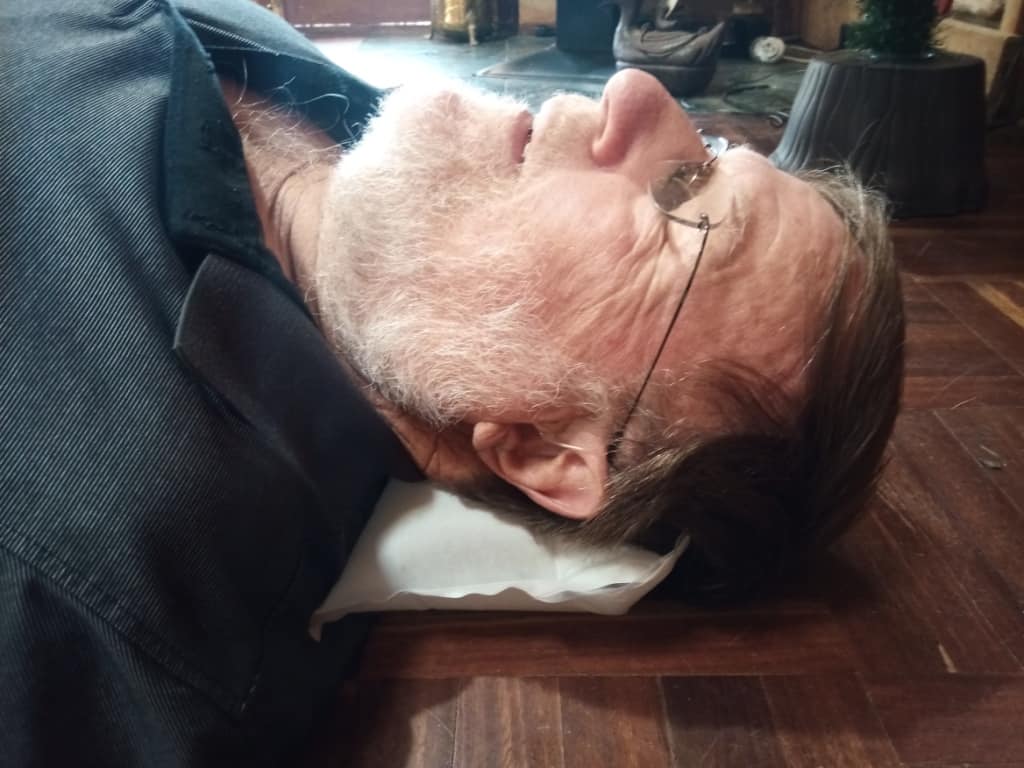 PS: You can also use this method to make your sleeping pad wider, as in this post:
A Wider Lighter DIY Sleeping Pad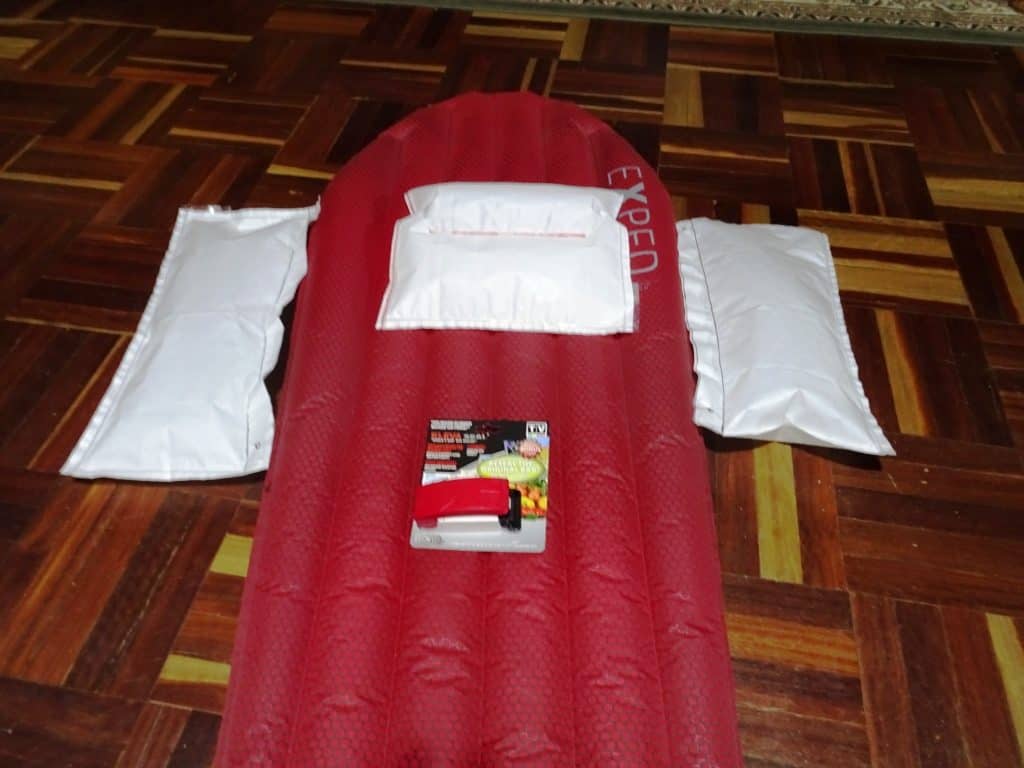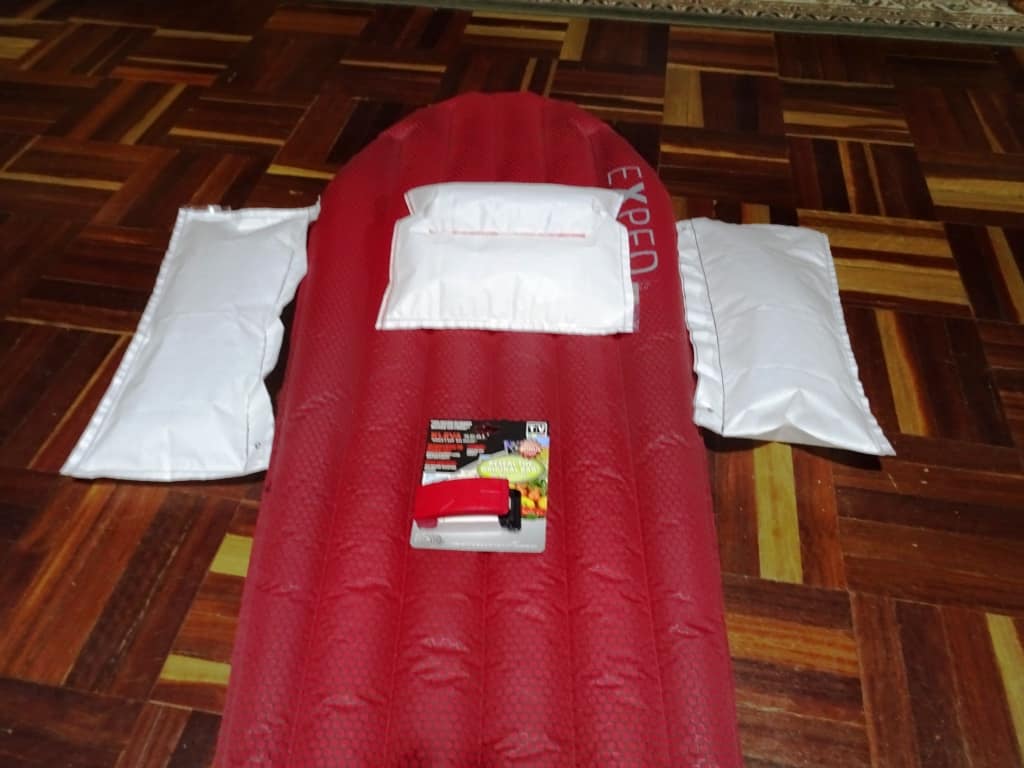 See Also:
https://www.theultralighthiker.com/2019/06/12/thermoplastics-101/
https://www.theultralighthiker.com/2019/05/15/cheap-comfy-hiking-pillow/
https://www.theultralighthiker.com/2014/01/06/exped-ultralight-pillow/
https://www.theultralighthiker.com/2016/04/14/ul-pillows/
https://www.theultralighthiker.com/2019/05/04/stop-losing-your-pillow/
https://www.theultralighthiker.com/2017/08/25/diy-super-ultralight-pillow/
https://www.theultralighthiker.com/2016/06/10/a-soft-pillow-and-a-warm-bed-under-the-stars/
https://www.theultralighthiker.com/2016/09/09/modifyingshortening-hiking-mats/
https://www.theultralighthiker.com/2020/02/09/light-lighter-lightest/
https://www.theultralighthiker.com/2020/01/28/messing-about-in-boats/
Hits: 27